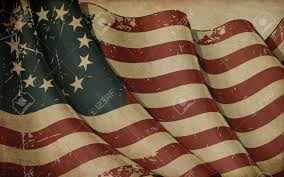 Newburgh, N.Y. – Come to Washington's Headquarters State Historic Site on Sunday, July 2nd, and wish us a Happy 167th Birthday! Independence Day not only represents the birth of our country, but it is also when Washington's Headquarters was opened as the first publicly owned historic site in the nation in 1850. To celebrate, make a whirligig to use in your July 4th celebrations! In the 18th Century it was a child's toy that still excites children and adults alike. It's a free take-home craft for all ages.
Admission to the Headquarters and the Museum is free that day, compliments of Deputy Mayor Regina Angelo. The hours are 1:00 PM—5:00 PM.
If you're visiting, don't miss "Through Different Lenses: Views From Two Centuries," a program that includes a talk and tour of the historic headquarters using stereoscopic views.  It is being offered 12 PM and 3 PM, $5 per person. Reservations are recommended since seating is limited. For further information please call (845) 562-1195.
PLEASE NOTE: Independence Day will be celebrated on July 2nd. Washington's Headquarters will be CLOSED on July 4th.
Washington's Headquarters State Historic Site is a registered national historic landmark.  It is located at the corner of Liberty and Washington Streets within the city of Newburgh's East End Historic District.  The site is one of 35 historic sites within the New York State Office of Parks, Recreation and Historic Preservation and is one of 28 facilities administered by the Palisades Interstate Park Commission in New York and New Jersey.  For further information contact: (845) 562-1195.  For more information about New York State Parks, please visit our website at www.nysparks. com.   For more information call 845-562-1195 or visit us on Facebook at www.facebook.com/washingtonsheadquarters
Help us save the Tower of Victory! The Palisades Parks Conservancy has completed a capital campaign to raise funds for the restoration of the Tower of Victory at Washington's Headquarters State Historic Site in Newburgh, NY. The Tower of Victory is truly one of the treasures of the Hudson Valley.  For 125 years, it has stood as the nation's only monument to the lasting peace that came after the end of the Revolutionary War. Robert Todd Lincoln, the son of the President and then Secretary of War, commissioned John Hemingway Duncan, one of the nation's most renowned architects at that time, to design the massive stone arched structure that hosts bronzes sculpted by William Rudolf O'Donovan, the pre-eminent monumental sculptor of the day. It stands on the property where General Washington created the "Badge of Military Merit" now called the Purple Heart medal.
Mail your donation to: Palisades Parks Conservancy, P.O. Box 427, 3006 Seven Lakes Drive, Bear Mountain, NY 10911. Or donate online: www.palisadesparksconservancy.org/donate. Remember to put the Tower of Victory in the subject line so we know you want to be a part of the campaign!
Contact:
Elyse B. Goldberg | elyse.goldberg@parks.ny.gov | 845-562-1195