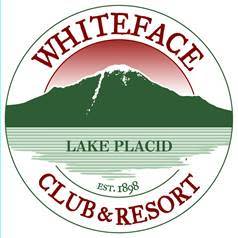 With COVID still in consideration, iconic club to offer all services
Lake Placid, N.Y. – One year after the outbreak of the coronavirus, the Whiteface Club and Resort in Lake Placid is about to enter the 2021 spring and summer season with operations much closer to normal than in 2020. Last year, the sister property to the nearby AAA Four Diamond Mirror Lake Inn Resort and Spa, entered the great unknown as did all resort operators, with nary a single notion as to what was about to occur.
"We saw in the spring of 2020 that Lake Placid was a very quiet town, thanks to COVID-19 and the related travel restrictions that were imposed," said Mark Sperling, CEO of the Whiteface Companies. "Weddings were postponed, but our golf business, once carts were allowed on the course, was exceptionally strong. I think we'll get closer to normal this season, particularly with weddings and other events. We'll continue to follow the science and the operational mandates that are passed along to us from the state and the CDC."

REAL ESTATE DEVELOPMENTS
Since last fall, the resort on the shores of Lake Placid lake has opened its newest neighborhood, The Lodges, near the tennis complex. These homes of distinction offer square footage from 1,871 to 2,716. The concepts take advantage of modular home designs to expedite the time from decision-making to home delivery and move-in.
The Lodges comes on the heels of Forest Brook Estates, which opened in 2015, and continues to provide luxurious, custom-built homes thematic of the Adirondack Great Camp era on the championship golf course, secluded in a wooded environment, or part of a neighborhood.
"We're proud to offer this variety of living that meets various budgets and lifestyles in the serenity of our lakes and mountains," added Sperling. "The Lodges and Forest Brook Estates are ideal as primary residences or as the place that provides escape and solitude."
The Whiteface Club and Resort also appeals to those seeking short or long-term vacation stays with condos, townhomes and cottages.
SAY "I DO" IN GLORIOUS SURROUNDINGS
The Adirondacks' quintessential wedding venue returns to near normal capacity, led by Kristin Parker, Event and Wedding Coordinator. The setting is unmatched: vows are exchanged on the lakeshore with Whiteface Mountain a veritable witness in the background. The Whiteface Club's cadre of horticulturists is now ready to primp the grounds for the big days that are ahead.
"With the warmer weather arriving earlier this spring, our wedding gardens are developing ahead of schedule and will be absolutely spectacular," remarked Parker. "Our goal this season is to accommodate those wedding events that were delayed from the pandemic and welcome as many as 150 guests on each occasion."

CHAMPIONSHIP GOLF
With agreeable weather in March and much of April, along with a mild forecast to close this month, the Whiteface Club's immaculate 18 holes of golf will be ready to welcome players on May 1, highlighted by the return of PGA professional J. Peter Martin and his amiable staff. Early inspection of the golf property resulted in a (green) thumbs up. The spring clean-up process has been underway, while course superintendent Mike Sabatini is about to commence his early-season treatment programs with a next level approach.
"These applications will be achieved by the implementation of a new, computerized distribution system where our irrigation system is used for fertilization and other programs," remarked Sperling. "This will enable us to have pinpoint control of these processes while also being sustainable at the same time."
Although walking is always allowed, club members and the public will be treated to brand new golf carts.
"We bring in new carts every four to five years to ensure our guests with the most up-to-date carts available. These new vehicles will be quiet and super comfortable," said Sperling.
Guests of the Mirror Lake Inn, looking for a round or two during their stay, can take advantage of luxury accommodations coupled with the hotel's golf package by clicking on: https://mirrorlakeinn.com/our-package/unlimited-golf-package/

TENNIS
Directed by Ethan Weibrecht, the Whiteface Club Tennis Center features Har-Tru courts, a full-service pro shop and stringing services all in a bucolic setting. The tennis center, with lessons, clinics and hitting sessions, welcomes season members as well as visiting guests, and is particularly encouraging to juniors. This is an outstanding environment to grow youngsters' skills.

MARINA AND WATERFRONT
The waterfront is a picturesque lawn area which gently slopes towards a sandy beach and swimming area on Lake Placid lake. This is a special gathering place for family picnics, croquet and volleyball games or to just relax while enjoying the spectacular scenery.

DINING
Moose Lodge Boathouse offers casual dining (lunch and dinner) on the shores of Lake Placid, and opened early this season to allow for unlimited outside dining with plenty of distance and an abundance of fresh air. Whether it is dining al fresco on the beach, on the decks, on the "Captain's Table" on the docks, or enjoying the ambiance of the boathouse's indoor facilities, guests enjoy a varied seasonal menu appealing to all palates. Moose Lodge also boasts Lake Placid's largest Single Malt Scotch collection.
The Café-On-The-Green at the Whiteface Club and Resort presents a quaint bar and grill surrounding the picturesque first tee, 18th green, practice green and fire-pit. This casual indoor-outdoor dining spot serves lunches and light fare featuring sandwiches, panini, grilled specialties, fresh salads and other daily specials. It's the perfect place to cap your round of golf, or as a relaxing meeting place to join friends.
The newest member of the Whiteface Club family is Executive Chef Zach Zarling of Milwaukee, Wis. Chef Zarling is experienced creating many dishes, and enjoys using a variety of cheeses and meats. Club diners will see many of his favorite recipes throughout the year; he plans to make great use of the Club's new smoker. On a personal note, the chef is engaged to a woman from nearby Plattsburgh, N.Y.; they have decided to live and raise a family in our region.
Please note – The Whiteface Club and Resort is limiting dining capacity to 75 percent, and tables are distanced at six feet for your health and comfort levels. You will also find air purifiers with virus-killing ultraviolet C light and filtering equipment to provide a safe environment for staff and guests.
###
Contact: Sandy Caligiore, 518-302-3086, sandy@mirrorlakeinn.com