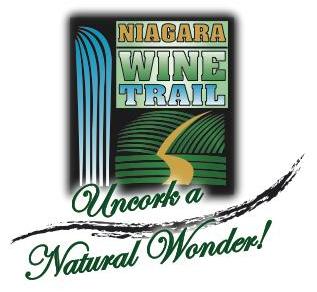 Niagara County, N.Y.
- During the weekend of April 12, 13 and 14, the seventeen wineries along the Niagara Wine Trail will participate in their annual wine and food-pairing event, Taste of the Trail. The concept of Taste of the Trail is to educate how wine can easily pair with each part of your meal. A sample from a local food vendor, or the winery's own favorite pairing, will be given at each location with a taste of three wines. Tickets include the food sample, wine tasting, and a commemorative wine glass from the first winery. Attendees are encouraged to purchase tickets online in advance for $30, but tickets will be on sale at the wineries for $35 during the event. Tickets do not include transportation, and are valid all three days of the event so attendees may visit a few wineries each day, if they choose. The event runs Noon-5pm on Friday and Sunday, and from 10am-5pm on Saturday. Some of the pairings and featured local vendors are as follows:
Arrowhead Spring Vineyards - (appetizer) Assorted olive oils from D'Avolio.
Spring Lake Winery - (appetizer) Bruschetta Italiano paired with Zinfandel and Moscato wines.
Niagara Landing - (appetizer) "Gondolas" from the Wine Trail Italian Bistro, Lockport.
Chateau Niagara Winery - (appetizer) Cheese Fondue paired with Dry Riesling or Semi-Dry Riesling.
Honeymoon Trail Winery - (appetizer) Lumber City Pizza Co., N. Tonawanda.
Schulze Vineyards - (side dish) Vineyard Chicken Salad courtesy of Donna Eick Catering.
The Winery at Marjim Manor - (main dish) Tuscan Vegetarian Pasta.
Vizcarra Vineyards - (main dish) homemade Pesto Penne Pasta, paired with Pinot Grigio.
A Gust of Sun Winery - (main dish) Chicken Pilau, paired with Semi-Dry Riesling.
Black Willow Winery - (main dish) Smoked Pulled-Pork BBQ Sliders from Bubba-Que-Ins, mobile smoke house and grill.
BlackBird Cider Works - (main dish) Cider paired with ham sliders from The Old Toad, Rochester.
Victorianbourg Wine Estate - (dessert) Cheesecake from K.M. Treats in Lockport, paired with Chocolate Obsession wine.
Eveningside Vineyards - (dessert) Chocolate brownies paired with red wines.
Long Cliff Winery - Pinot Gris and Sweet Pinot Gris paired with offering from Sweet Sixteen Cafe, Lockport.
A complete list of parings, along with more information about the Niagara Wine Trail may be found online at 
http://www.niagarawinetrail.org/
.
###
Contact:
Elizabeth Maute, Wine Trail Coordinator 716-812-4866 •
lizrose@nigarawinetrail.org
•
http://www.niagarawinetrail.org/