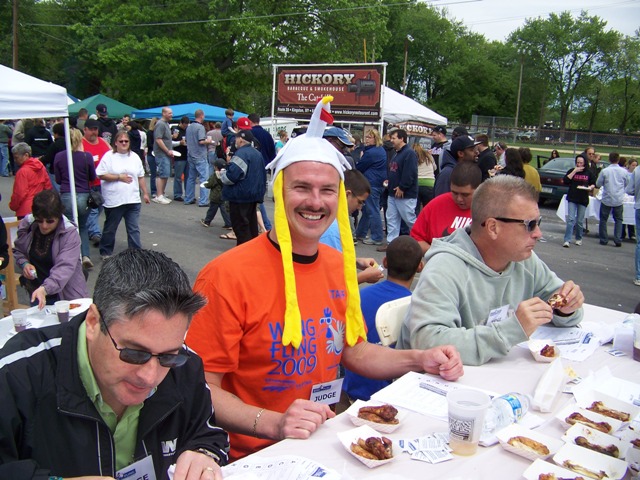 Events set for back-to-back days in May
Kingston, N.Y.
- Ulster County is hosting two of the most popular spring events in the region during the weekend of May 21-22. So, get ready for an exciting weekend of fun, food, music and the outdoors in scenic Ulster County. The fifth annual Minnewaska Mountain Bike Festival is set for Saturday, May 21, from 10:30 a.m. to 3:30 p.m. at the Minnewaska State Park Preserve in New Paltz. On Sunday, May 22, the Ulster County Chamber of Commerce will host its fifth annual Wing Fling from 11:30 a.m. to 5 p.m.at the Cantine Field Complex at the Kiwanis Ice Arena Area on Washington Avenue in Saugerties. "We are certainly excited about this weekend and these two great events," Ulster County Executive Mike Hein said. "It's always fantastic for the community to come out and take part in festivities like these. They are family friendly and affordable, which I believe is important in these hard economic times. They also provide us with another great way to showcase our beautiful county to visitors."
Wing Fling
To be held rain or shine, restaurants from across Ulster County will participate in the hope of winning the "People's Choice" award for the best chicken wings. According to Patty Deegan, special events fundraiser for the Ulster County Chamber of Commerce, about 10,000 people are expected to attend the popular festival-style event. Admission is $5 for adults while children 12 and under are free. "It's become such a great family event and we are so excited that we have been able to keep the cost down," Deegan said. "Where else can you go for $5? We had 7,000 people last year, so the event is really taking off. It's been a lot of fun. Everybody loves wings and the ones served up at Wing Fling are delicious. And, there is so much other great food for everyone to choose from." This year, 19 restaurants will be compete for the "People's Choice" award. Several other vendors will be on hand, selling everything from handmade jewelry, to crafts and various types of delicious food. As always, the Wing Fling will also feature live entertainment. There will also be a huge children's activity area that will include sand art, a rock climbing wall, face painting, a chicken toss game, container painting, a bouncy house and a 40-foot inflatable obstacle course. Restaurants will be cooking on-site and each will end up serving 3,000-4,500 wings with competitions in four categories: hot, mild, barbecue and exotic. Celebrity judges will range from radio personalities, to politicians, to event sponsors. Wing Fling participants receive a "Cluck Buck," which doubles as your entry ticket and voting ticket. Food tickets are three wings for $1. The restaurant with the most votes wins the "People's Choice" award. Catskill Mountain Catering won the title last year, knocking off defending champion Bistro-to-Go. Each year, the winner is presented with a 4-foot tall trophy - complete with a chicken sitting atop a trophy cup. "The Chamber does a tremendous job with this event," said Ulster County Tourism Director Richard J. Remsnyder. "People enjoy delicious wings from 19 local restaurants, music and the company of their friends and neighbors. It's a great way to spend a spring day."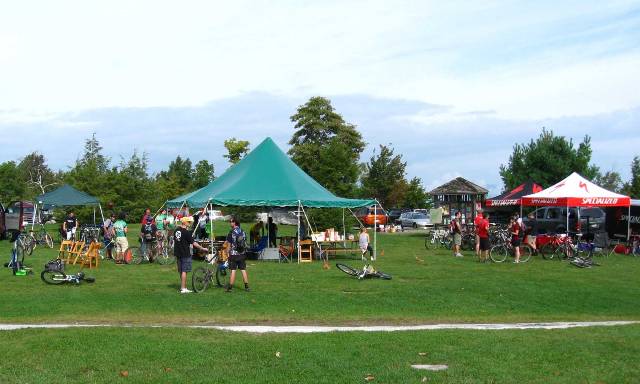 Minnewaska Mountain Bike Festival
This year's Minnewaska Mountain Bike Festival is sponsored by local mountain bike clubs, Gunks Mountain Bike Association (GUMBA) and Fats in the Cats, whose members will lead group rides for all levels of difficulty on the Minnewaska State Park Preserve Carriage Roads. Various clinics will be offered throughout the day, including trailside bike maintenance and repair, custom bike and helmet fitting, proper riding technique and more. A customized skills course will be available and supervised at all times during the festival, for anyone interested in participating. Several local bike vendors will bring bicycles for people to test ride and bicycle merchandise will be on display. Local eateries will provide various tasty snacks for sampling. Early arrival is suggested for the best parking, since the Park Preserve may fill to capacity early in the day. Please bring your own bike helmet and wear appropriate clothing and footwear. "The Minnewaska Mountain Bike Festival is a fabulous way for people to experience the majesty of Ulster County's great outdoors," Remsnyder said. "Organizers have planned bike rides for every ability of rider and they all pass through some of the most spectacular scenery in the state." A parent or guardian over the age of 18 years old must accompany children wishing to participate in the Minnewaska Mountain Bike Festival. The scheduled rain date for this popular event is May 22. Photos: The Minnewaska Mountain Bike Festival, 2010; The Wing Fling, 2009.
###
Contact:
Lisa Berger Ulster County Tourism 845-340-3567
lbrg@co.ulster.ny.us