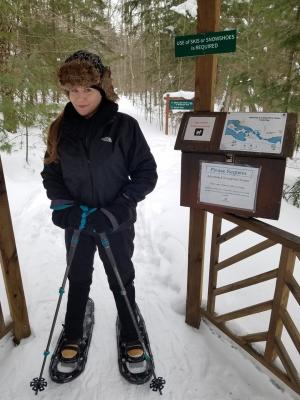 Long Lake, N.Y. – Long Lake announces the third installment of Winter Wonderland Bingo highlighting activities, events and featuring outdoor recreation as a contest running until March 20th, 2023.
The exclusively designed Long Lake Raquette Lake Bingo card will be posted on social media, and printed cards will be available at the Long Lake Town Office and area businesses starting the first week of January. And there are two versions of the card so competitors can mix it up depending on the activity they complete. It is free to participate.
Participants are invited to do as many activities as they can with prizes available depending on how many tasks are completed. Participants completing one row of Bingo will win a sticker and completing all 25 tasks will garner a selection of prizes and the ultimate winner will compete for the ultimate prize featuring merch from our local retailers and of course, bragging rights!
How to play?  Cross off activities as completed and take photos of the card showing completed tasks.  Submit digital photos via email or snail mail your card. Participants in the game should submit photo proof of purchase for any meals/shopping and photos of activities to events@mylonglake.com. Participants on Instagram are invited to post their fun activities and use hashtag #mylonglakebingo  #barkeaterbingo #mylonglakebingo and follow the page at www.instagram.com/mylonglake
Featured tasks include indoor and outdoor activities ranging from scraping ice and snow off car windows, attending local events, visiting area retail stores, getting out on the trails on skies or snowshoes, ice fishing, skating and more.
For more info about lodging, dining, and events visit www.mylonglake.com .
###
Photo: Latasha Thompson goes snowshoeing during her 2020 Winter Bingo Challenge