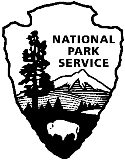 Seneca Falls, NY –  Women's Rights National Historical Park in Seneca Falls is seeking Volunteers-In-Parks (VIPs).  We have positions in visitor services, facilities and maintenance, interpretation and education, and administration. 
It is our goal at Women's Rights National Historical Park to employ the skills and experience that each volunteer extends. We only ask that you be at least 16 years of age, commit to share the mission and goals of the National Park Service.  
The Volunteers-In-Parks program was enacted on July 29, 1970. This program provides a vehicle through which the National Park Service may accept and utilize mutually beneficial voluntary services. Since its inception, hundreds of thousands of volunteers--whom we proudly call VIPs--have contributed to the mission and goals of the National Park Service, reflecting the dedication and strength of a diverse people to our national parks. VIPs are a valuable human resource that strengthens our workforce and the shared service we provide the public.
Volunteer Coordinator Denise DeLucia will hold two Informational gatherings for interested potential volunteers in the Guntzel Theater at the Visitor Center at 136 Fall Street.  On Wednesday April 4, 2018, at 6:30 p.m., and on Saturday, April 7, 2018 at 10:00am.  Please RSVP with Denise DeLucia at 315-568-2991 x3004 or at denise_delucia@nps.gov.
Women's Rights National Historic Park is open daily from 9:00 am to 5:00 pm. For more information please visit the park's website at www.nps.gov/wori or call (315)568-2991.
Follow us on Facebook (@WomensRightsNPS), Twitter (#WomensRightsNPS) and Instagram (WomensRightsNPS)
Join the Friends of Women's Rights National Historical Park at www.womensrightsfriends.org. If you would like to receive email announcements about other upcoming events, just send an email to wori_information_desk@nps.gov to subscribe.
Contact:  Denise R. DeLucia
Phone number:  315-568-2991 x3004