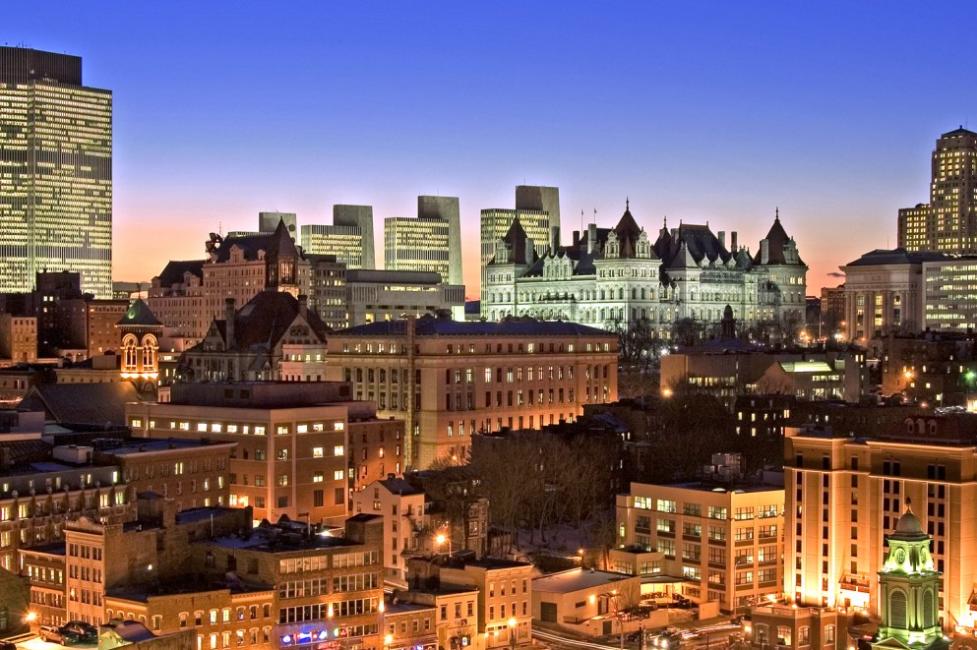 When Dutch settlers surrendered to the British in 1664, King Charles II granted territory to his royal brother James, the Duke of both York and Albany. New Amsterdam became New York-and the village of Beverwyck became Albany and the permanent capital of the Empire State! Explore this capitol city where live musical performances, historic masterpieces, cultural hubs as well as local food and drink await. 
HISTORY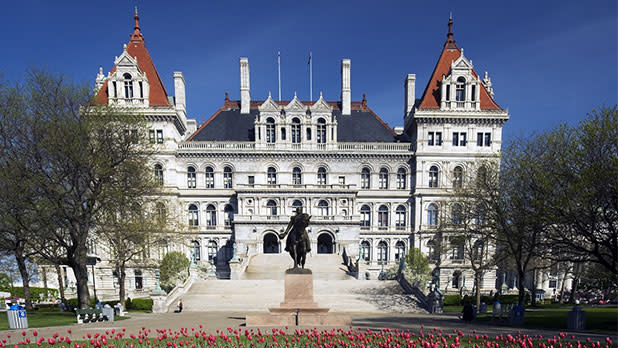 New York State Capitol 
Once a small Dutch settlement, Albany has grown into New York State's Capital City, nestled in the heart of burgeoning Tech Valley. Albany is of course home to the New York State Capitol building, which was completed in 1899 at a cost of $25 million. Worth approximately half a billion current dollars, the Capitol was the most expensive government building of its time. Tour the Capitol virtually or schedule a tour with your local Assembly member.
Explore more history at the New York State Museum, which boasts free admission and a carousel that runs every 15 minutes. The New York State Museum explores the cultural and natural history of New York State, featuring approximately 10 new exhibits each year. Favorites include a full-sized Iroquois longhouse and The Cohoes Mastodon.
CULTURE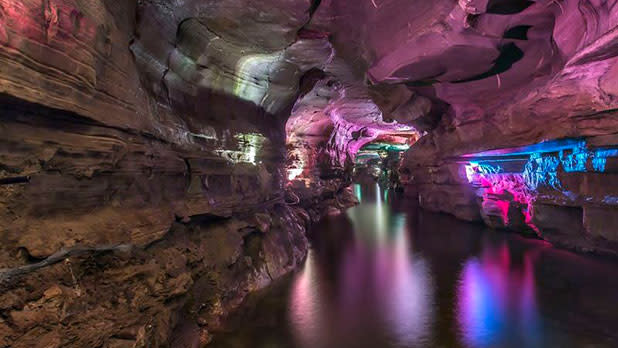 Howe Caverns
The Henry Hudson Planetarium offers fun for the whole family. Housed in the Albany Heritage Area Visitors Center, the Planetarium is an official NASA Space Place.
Tour the Ten Broeck Mansion, built in 1797-98 for General Abraham Ten Broeck and his wife, Elizabeth Van Rensselaer. The home is a Federal-style house with sloping lawns and formal gardens, with a sweeping view of the Hudson River.
Go underground at Howe Caverns, New York State's second most-visited natural attraction after Niagara Falls. Each tour of Howe Caverns starts with a descent 156 feet below the earth's surface, as you journey through limestone corridors and under massive boulders.
FOOD & DRINK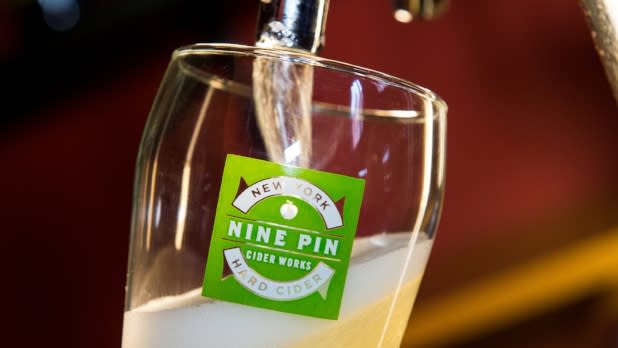 Nine Pin Ciderworks
Experience over 70 restaurants, bars and eateries in the heart of Albany. Do you taste buds a favor and visit Nine Pin Ciderworks, a farm-to-glass cidery that believes in using fresh pressed apples and locally sourced ingredients. For more beverage tasting, visit the Albany Distillery Co. is the first licensed distillery in Albany since Prohibition, offering a full range of hand-crafted, small-batch distilled spirits. Stop in to their downtown location, not far from the site of Albany's original 18th century distillery, for a tasting.
Barbecue fan? Try Capital Q Smokehouse, known to have some of the best BBQ in the area. Locally-sourced New World Bistro Bar is known for its creative cuisine and sustainable approach, but visitors will also love the Art Deco mahogany bar, originally from the 1939 World's Fair. Visit Albany during Restaurant Week to make the most of this city's world-class dining!
Share your New York adventures on Instagram and Twitter with #ILoveNY and #iSpyNY and tag us on Facebook!