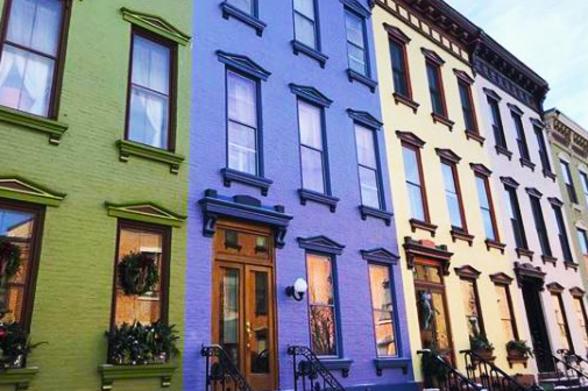 Credit: @troyinnovation
Updated 1/31/23
Troy sometimes gets overlooked as a suburb of Albany (just 20 minutes up and across the Hudson River from the capital), but it has come into its own in recent years as enterprising newcomers aim to put this city of 50,000 on the map. A former steel and textile manufacturing center, Troy once produced detachable collars for men's shirts, thus you'll see the nickname "Collar City" around town. At the peak of the Industrial Revolution in the late 1800s, Troy was the 4th-richest city in the United States. Today, another revolution has arrived as Trojans passionate about revitalizing their hometown have gone all in on farm-to-table dining, trendy breweries, unique shopping, and performing arts, all while preserving a mix of Victorian, Greek-Revival, Gothic-Revival, and Georgian architecture. Here's how to enjoy a weekend in an emerging enclave that's on the verge of evolving from hidden gem to hip destination.
FRIDAY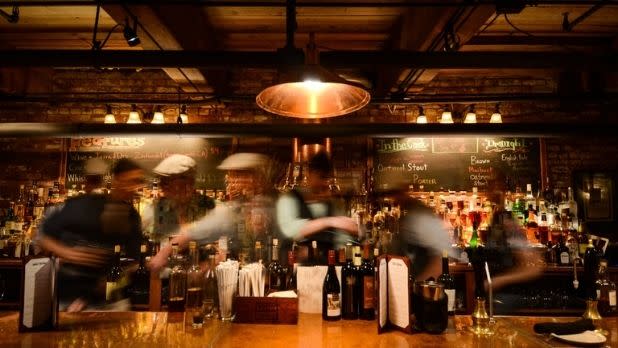 5 pm: Settle in and Stay Awhile
Check into your hotel or B&B and get acquainted with Troy. The Hilton Garden Inn Troy is conveniently situated near a plethora of downtown activities. Start out by walking through Central Troy Historic District, which The New York Times has called "one of the most perfectly preserved 19th-century downtowns" in the United States. You'll find art galleries, flea markets, and shops full of stationery, jewelry, sweets, antiques, clothing, kitchen gadgets, books—you name it. But don't forget to look up and check out the architectural masterpieces that surround and contain these shops. The district itself is on the National Register of Historic Places, as are nine specific buildings within it, including the Cannon Building along Monument Square with a rare mansard roof; the white marble Troy Public Library (which has been called "one of the finest works of Italian renaissance architecture in the country"); and the Beaux-Arts Ilium Building.
6:30 pm: Dinner at Donna's
Stroll to Donna's Italian Restaurant for Italian comfort food. The menu includes several different types of pizza (such as "BadGurl"—with red sauce, mozzarella, hot soppressata, red onion, blue cheese, and hot honey—or "Drunk Uncle"—with vodka sauce, fresh mozzarella, fennel salami, pepperoncini, and red onion), pasta, and chicken, eggplant, or vegan chicken parm.
8 pm: Browse for Brews
The variety of innovative entrepreneurial spots in Troy may make you think you're in Brooklyn. The brewery scene is hopping, so to speak, so take your pick. If the weather's nice, try Brown's Brewing Company (pictured above) or the Hill at Muza, both with outdoor areas (with sweet views of Troy, the Hudson River, and Albany, should you opt to visit during daylight hours). If it's on the cooler side, try Rare Form Brewing Company, in what feels like an old warehouse, or local hot spot the Ruck.
SATURDAY
9 am: Peruse the Park
Head up the hill and take a walk through rare species of trees like Catalpa, European Beech, Hawthorne, and Magnolia in Prospect Park in pursuit of Poestenkill Falls—a hidden gem of a waterfall that can freeze beautifully in cold temperatures—and the Uncle Sam Memorial, with an overlook of Albany. The 80-acre park features a playground, tennis center, and plenty of trails, as well as a neat bit of history; the first African-American graduate of RPI, Garnet Baltimore, designed the park in 1903.
12 pm: Fill Up at the Farmers' Market
The Troy Waterfront Farmers' Market is the place to be on Saturdays between 9 am and 2 pm. And before you say, "well, my town has a farmers' market," let us assure you, this is one of the best small city markets in the country, with quality produce, meat, baked goods, dairy, and so much more. You'll also find food stalls spanning global cuisine while drawing inspiration from the region's rich farms. Either outside on River Street from May to October or inside at Troy Atrium from November to April, you'll find more than 50 vendors shelling out specialty goods like coffee, hummus, cheese, pesto, herbs, granola, and even gourmet treats for the pups! Grab lunch while enjoying the live musical performances and plaza-like spaces to sprawl out and people watch.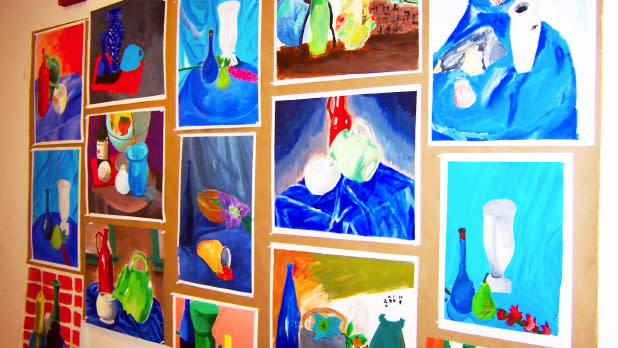 2 pm: Appreciate the Arts
Just off Monument Square is The Arts Center of the Capital Region, which serves as a hub for the creative community. Visitors can take in the center's well-curated exhibitions, which are free and open to the public. It's worth stopping in just to learn about public art programs and other art happenings around Troy. Families with kids may want to check in advance to see if any drop-off art camps or workshops are on offer.
3 pm: Enjoy Troy
Downtown Troy is like an urban planner's dream, with ground floor retail on both sides of the quaint streets. As a result, the city's shopping scene is starting to thrive, with everything from a pioneering book shop with a great section for kids (Market Block Books, open since 2004) to a trendy, Instagram-worthy coffee bar and bakery (Jacob Alejandro), to a wine shop with one of the best natural and organic wine selections in the region (22 2nd Street Wine Co.). You'll also find clothing boutiques, and art galleries.
6 pm: Dinner at Dinosaur Bar-B-Que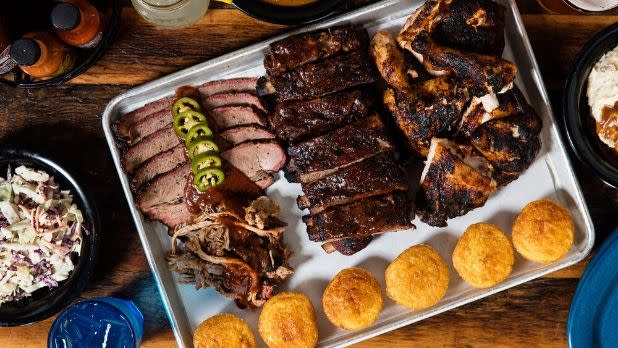 Done up like a gritty roadhouse, this cavernous meat haven is known for its gut-busting platters of pork ribs, Texas-style brisket and pulled pork. Pick your protein-heavy meal and wash it all down with an ice cold beer from the wide array of artisanal brews. Enjoy live music from the bar while you chow down.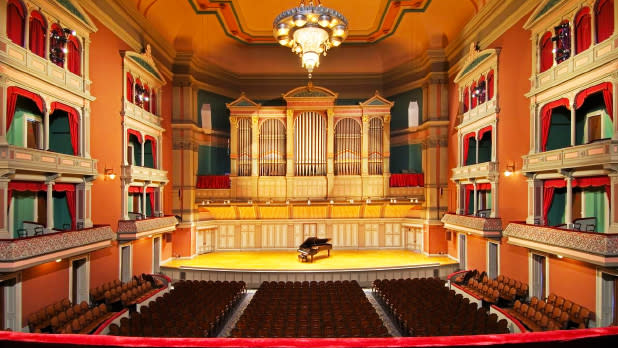 For more live music, check the concert schedule at Troy Savings Bank Music Hall to try to catch a show at the century-and-a-half-old US National Historic Landmark known for its pristine acoustics. The music performances span classical to folk to adult contemporary, and comedians and touring theater shows pop up as well. The Rensselaer Polytechnic Institute (RPI) Experimental Media and Performing Arts Center (EMPAC) brings world-famous avant-garde musicians and artists for performances and unique experiences—think musicians in a string quartet playing in different areas of the venue so the audience can observe the impact that acoustics have on the music. For sports, depending on the season, you can catch a Tri-City Valley Cats minor-league baseball game or NCAA ice hockey or basketball at RPI.
9 pm: Unwined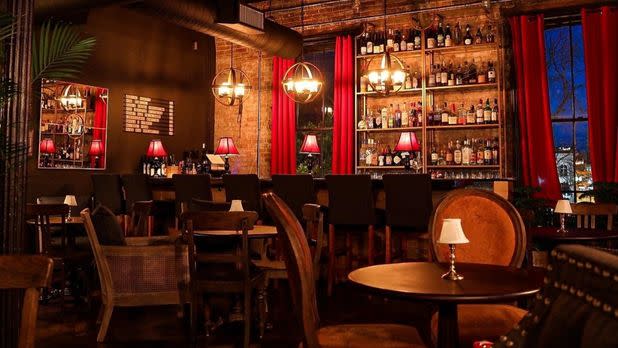 If you can't catch a show or want to chill out after one, there are plenty of fun bars in Troy. Lucas Confectionery, serves natural wines by small producers, craft beer, and small plates in a trendy exposed-brick, pipe, and beam environment. The Berlin Cocktail Lounge serves up 1940s and '50s jazz music alongside signature cocktails enjoyed in a comfortable setting transporting you to the hip European city itself.
SUNDAY

9 am: Brunch at Carmen's
Have a Cuban-Spanish-American breakfast at Carmen's Café (open only on weekends). Try the Huevos Flamenco, Flan French Toast, and plantains. And sure, it's before noon, but Carmen's makes homemade sodas (without any sugar!), so break all the rules and sip on some.
10:30 am: Board Games at Bard & Baker
Compete against your travel companions at Bard & Baker board game cafe. Play a few rounds of CLUE, Bananagrams, Trivial Pursuit, or 500 (!) other options as you sip coffee or tea. Or, if you're craving one more outdoor adventure, go for a walk down to Riverfront Park to take in one last view of the Hudson River before leaving town. The park is home to a Thursday night concert series in the summer and regularly hosts festivals as well as parts of the farmers market in season, but usually, it's a quiet place to get a glimpse of Troy's evolving waterfront, which includes urban trail extensions and the newly developed Starbuck Island.

Credit: Daniel Krieger
1:30 pm: Lunch at Muddaddy Flats
Grab a late lunch at the fast-casual Muddaddy Flats Quesadillery, which offers quesadillas like Philly cheesesteak, buffalo chicken, vegan, and more, or try wings and all of the meats at Troy's branch of Dinosaur Bar-B-Que, made famous in Syracuse.
3 pm: I Scream for Ice Cream
For one more treat before heading home, visit Dutch Udder Ice Cream, which offers rotating flavors like key lime avocado, marshmallow circus peanut, and craft beer ice cream—a nod to the city's brewing success, just one aspect of Troy's transformation that you've seen this weekend.
WHERE TO STAY
Bed & Breakfast in Troy:
Old Judge Mansion Rates start at $70/night
Hotels in Troy:
Best Western Plus Rates start at $117/night
Courtyard by Marriott Rates start at $126/night
Hilton Garden Inn Rates start at $181/night
GETTING THERE
By car:
From Buffalo: 4 hours, 30 minutes
From NYC: 3 hours
From Philadelphia: 4 hours
From Montreal: 3 hours, 30 minutes
From Boston: 3 hours
By plane:
Albany International Airport: 20 minutes
By train:
Amtrak to Albany