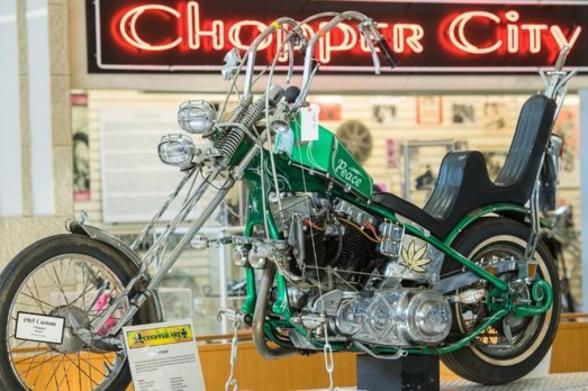 Updated 2/3/23
Newburgh is one of the best destinations for motorcycle enthusiasts. Besides being able to cruise along the scenic Route 9W from New York City to get there, easy riders can also get their gear fix at the Motorcyclepedia Museum and the Orange County Choppers headquarters. Speaking of headquarters, on the history side of things, the city served as HQ to the Continental Army during the American Revolution and offers many historical attractions and sites to help make up a unique winter weekend itinerary for motorcycle lovers and history buffs alike.
FRIDAY
6 pm: Dinner with a View
Head to one of Newburgh's best restaurants for dinner and catch a stunning sunset. The Lakeview House Restaurant is housed in an 1837 Victorian-inspired building, right along the shores of Orange Lake. Enjoy a variety of upscale American dishes while you take in lake views from the charming dining room or outdoor patio.
8:00 pm: Craft a Cone
Hope you saved room for dessert, because there's a new ice cream shop in town! Midnight Ferry is bringing icy delight to Newburgh with flavors like campfire smores, cappuccino explosion, and raspberry swirl.
SATURDAY
9 am: Cozy up with a Coffee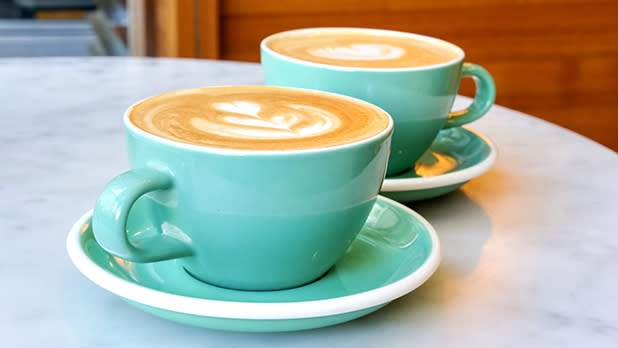 Start your morning at Blacc Vanilla, an artsy lounge cafe known for its delicious coffee and eclectic breakfast and lunch menus. While you're there make sure to try the signature Blacc Vanilla latte. 
10 am: Motorcycle Madness
The Motorcyclepedia Museum offers 85,000 square feet filled with over 500 motorcycles built since 1897, including rare vintage bikes (more than 100 Indians comprising an almost complete timeline!) Other exhibits include Chopper City, featuring crazy custom bikes from the 1960s and 1970s, as well as police, military, and Harley Davidson galleries. It's also home to two indoor "Wall of Death" Motordromes, upright wood-beamed cylinders in which a visiting daredevil motorcycle rider rides up the walls, gaining in speed, while the audience watches from the top several times a year. Plan to spend between 2 and 2 1/2 hours there.
1 pm: Presidential History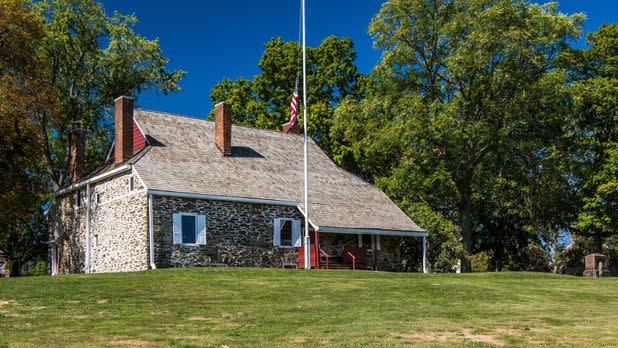 For a different kind of historical experience, head over to Washington's Headquarters State Historic Site, which served as George Washington's headquarters in 1782 and 1783 and became the nation's first publicly owned historic site. Visitors can tour the fieldstone farmhouse and museum building overlooking the Hudson River and learn about all the seminal events that took place there that helped shape the American republic.
2 pm: Where Else but The Wherehouse
See for yourself what the New York Times referred to as "The Place with the East Village vibe…" Choose from more than 20 types of burgers along with an impressive selection of wings, nachos, mac-and-cheeses, and a full vegan and vegetarian menu at the Wherehouse, located in a lovingly restored building from the 1860s. Sip your way through their 16 rotating draft lines featuring some of the best New York based beers. If that's not enough to rope you in, the Wherehouse also offers live music!
3 pm: Tour the Architectural Oasis
Take a self-guided tour of Montgomery and Grand Streets, where you'll pass many houses that have their own hundred-plus year histories and architectural significance. Highlights include: Calvert Vaux's Warren House at 196 Montgomery Street; the Montgomery Street Station, one of Thomas Edison's first power plants (Did you know that Edison lived on Montgomery Street for a time, and as a result, Newburgh became America's first electrified city?); and The Dutch Reformed Church on Grand Street, designed by Alexander Jackson Davis in 1835.
4 pm: Appreciate the Arts
Swing by the Ann Street Gallery, a contemporary gallery specializing in emerging and established artists. The gallery hosts five exhibitions per year, each open and free to the public.
6 pm: Wheelin' Around Town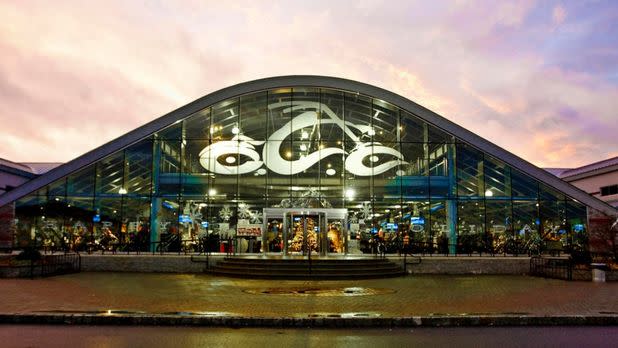 For more motorcycle fun, visit the showroom gallery and store at Orange County Choppers (featured in CMT's reality series of the same name) then hit the OCC Café for dinner and your evening entertainment. The café includes an upscale bar and restaurant, a concert stage featuring live music and a DJ most weekend nights, and a 4-lane bowling alley!
SUNDAY
10 am: Rise and Shine, and Dine
Grab a light bite for breakfast at 2 Alices Coffee Lounge. For something heartier, hit a classic diner like The Alexis Diner.
12 pm: Brewery Stop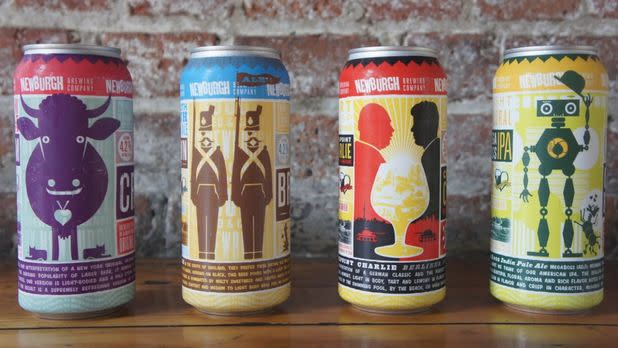 Before you head out, stop by the taproom at Newburgh Brewing Company for a tasting of locally-sourced beers, wines, ciders, cocktails, and bites.
---
GETTING THERE
By air:
Stewart International Airport (SWF) Newburgh, NY: 20 minutes
Westchester County Airport (HPN) White Plains, NY: 1 hour
John F. Kennedy International Airport (JFK), Queens, NY: 1 hour 45 minutes  
LaGuardia Airport (LGA), Queens, NY: 1 hour, 30 minutes 
Newark Liberty International Airport (EWR), Newark, NJ: 1 hour, 30 minutes
By train:
Metro-North Railroad Hudson Line from Grand Central Terminal in New York City to Beacon, which is just across the river. NBBC operates buses on local routes and between Newburgh and Beacon. 
For train travel from north of Poughkeepsie, take an Amtrak train to Poughkeepsie and transfer to a Metro-North train to Beacon (second stop), which is just across the river from Newburgh.
By car:
From New York City: 1 hour, 30 minutes
From Albany: 1 hour, 30 minutes
From Boston: 3 hours, 30 minutes
From Philadelphia: 2 hours, 30 minutes
From Montreal: 4 hours, 30 minutes to 5 hours