Head north to the St. Lawrence River, which forms the watery border between New York State and Canada, to take in the breathtaking scenery of the Thousand Islands region—such as the nearly 2,000 islands, the bright blue bays of Lake Ontario, sparkling rivers and hundreds of miles of picturesque coastline—and visit the lasting tribute to the cowboys, soldiers and Native Americans of the Old West at the Frederic Remington Art Museum. There are countless things to see and enjoy in the neighboring towns of Watertown, Ogdensburg and Canton during a winter weekend.
FRIDAY
6pm:
Dine at family-owned Pete's Trattoria, which TripAdvisor has awarded a Certificate of Excellence and ranks as the top restaurant in Watertown, for some homemade pasta and other Italian fare.
SATURDAY
10am: 
Stop by the Busy Corner Café in Ogdensburg for breakfast to fuel up for your day. Some tasty breakfast dishes include Bunny's Breakfast Wrap, Papa's Breakfast Wrap, and The Big Boy Breakfast.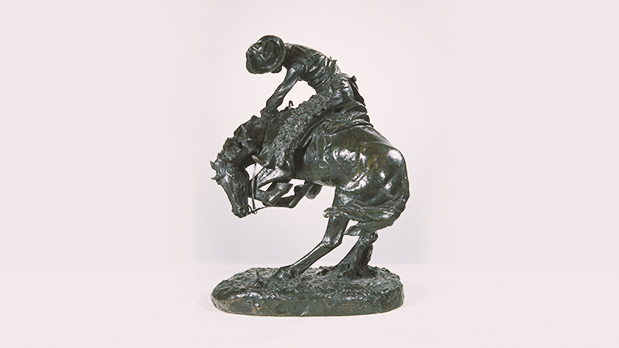 Frederic Remington Art Museum 
11am:
The Frederic Remington Art Museum in Ogdensburg is dedicated to the life and work of renowned artist Frederic Remington (1861-1909), a native of Canton, New York. It includes displays of original sculpture, paintings and drawings depicting the cowboys, soldiers and Native Americans of the Old West as well as the artist's personal possessions. Kids (up to age 14 they're free) will enjoy the Eva Remington Education Center, aka Kid's Place (Remington called his wife Kid), which is open from 1 to 4pm on Saturdays. You can easily take in everything the museum has to offer in an hour to an hour and a half.
12:30pm:  
Time for a little sightseeing! Just one block from the Frederic Remington Art Museum is Lighthouse Point. This historic landmark, now Ogdensburg Harbor Light, is the site of the last physical battle of the French and Indian War, and Fort de la Presentation once stood on these grounds. The fort was also used during the Revolutionary War, the War of 1812 and the Civil War. The lighthouse sits on private property but is viewable from the Ogdensburg Boat Launch.
1:30pm:
Lunch break! The Dirty Gringo serves "Fresh Mex with Style," including chips, tacos, quesadillas, burritos and enchiladas. A kids menu is also available.
3pm:
Head over to Canton and be sure to stop at The North County Folkstore inside the TAUNY Center (Traditional Arts in Upstate New York), which is a nonprofit organization dedicated to showcasing the folk culture and living traditions of New York's North Country. The Folkstore features authentic, handmade products from more than a hundred artisans throughout the region.
5pm:
Kick back with locally made craft beer at the St. Lawrence Brewing Company.
7pm:
When the dinner bell rings (or your stomachs start growling), make Texas Roadhouse in Watertown, a recipient of TripAdvisor's Certificate of Excellence, your next and final stop of the day for steaks, ribs, burgers, salads and more. While they don't take reservations, you can call ahead to add your name to the wait list.
SUNDAY
10am:
If conditions allow (i.e. there's natural snow or it's cold enough for manmade snow), take the gang to the Dry Hill Family Ski & Tubing Area in Watertown for some outdoor winter fun!
How to Get There:
By plane: 
If you're flying Jetblue, visit Jetblue.com/ILOVENY for special promotional offers to upstate New York! 
By train: 
Amtrak to Syracuse then 1 hour drive to Watertown
By bus: 
By car:
From NYC: 5 hours From 
Boston: 5.5 hours 
From Philadelphia: 5 hours 
From Albany: 3 hours 
From Montreal: 3 hours 
From Toronto: 3.5 hours