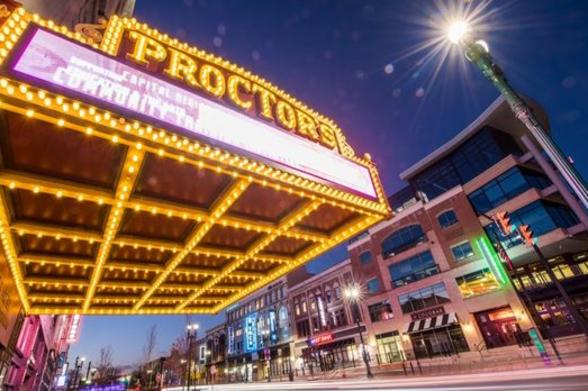 Updated 2/2/23
Travel to Schenectady for a weekend rich in history, art, and fun. It is here where Thomas Edison founded the General Electric Company, where New York State named its first historic district, and it's home to Proctors Theatre, a former vaudeville house where countless famous artists have performed.
FRIDAY
7 pm: Dinner at Tara Kitchen
Enjoy authentic Moroccan cuisine at Tara Kitchen. Expand your horizons and your palate at this popular and ever-growing restaurant. In a cozy atmosphere with superb staff, Chef Aneesa pulls in comfort food from beyond North Africa and adds a Moroccan twist.
9 pm: Experience Schenectady Nightlife
After dinner, grab a drink or two and chat with the locals at Centre Street Pub. This popular pub is in the heart of downtown and features live music every weekend.
SATURDAY
9 am: Start the Day at Union Cafe
Fuel up with a sweet or savory (or both) breakfast at Union Cafe, one of Schenectady's beloved breakfast spots. Try a little bit of everything with the Cafe Deluxe (two eggs & two French toast or two pancakes with bacon, ham or sausage).
10:30 am: Center Yourself in Central Park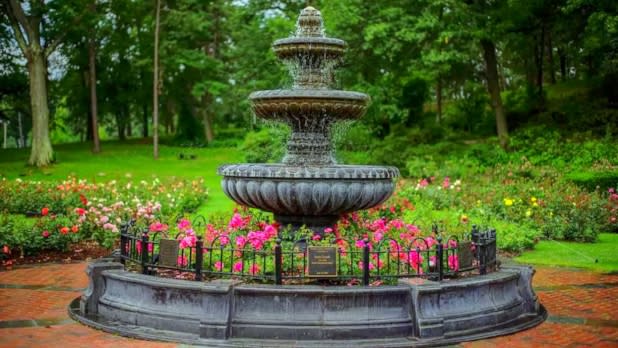 Spend the rest of your morning walking the Central Park Rose Garden. In spring and summer, the scent of rosebuds and vibrant colors overwhelm your senses. In the winter, the park is quiet, but still beautiful - especially when the trees and bushes are covered in a light dusting of snow. 
12 pm: Lunch at Johnny's
A trip to Schenectady is not complete without a stop at Johnny's. This Italian-American restaurant is known for its casual Italian fare, family dining, delicious homemade pastas and traditional favorites.
1 pm: Science is Fun
Spend a few hours perusing MiSci (the Museum of Innovation and Science) to get a taste of the technological revolution, Schenectady style. Don't forget to stop by the Planetarium while you're there!
4:30 pm: Mouthwatering BBQ
Enjoy an early dinner at the Memphis King, one of the city's most cherished restaurants. All of their meats are cooked low and slow, to ensure the most flavorful barbecue with every bite.
6 pm: Enjoy a Performance at Proctors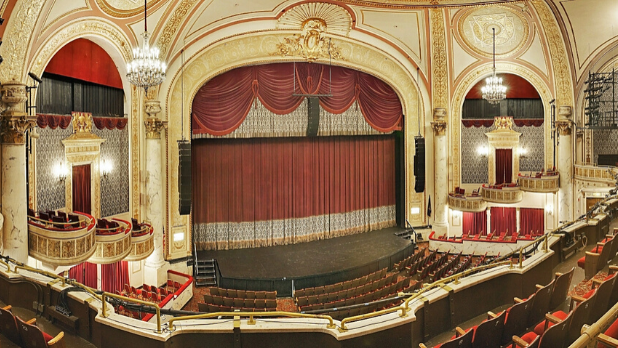 Spend your evening exploring all that Proctors Theatre has to offer. A Schenectady beacon, the performing arts theater is located in the heart of downtown and known for attracting artists from around the world. You can't help but feel its importance as soon as you walk down State Street and see its original retro facade. The 1926 Vaudeville era venue hosts everything from touring Broadway musicals and popular musicians to dance and film screenings. An ideal place to catch a flick or three, the theater has one of the largest movie screens in the northeast.
SUNDAY
10 am: Trendy Brunch
Start the day the right way with brunch at Ambition Bistro. This funky urban eatery serves up creative and delicious breakfast and lunch menus that will leave you wanting more. Try the John Denver, a breakfast sandwich with egg, onion, green peppers, ham, and cheddar on a hard roll, or strawberry French toast with real maple syrup. Fun fact- this spot has a history celebrity visitors (frequently in town for Proctors performances or film shoots in the area.) Ryan Gosling, Bradley Cooper, and Kristin Chenoweth have all dined here!
11 am: Schenectady History
Spend the rest of your morning and early afternoon exploring the Schenectady County Historical Museum, featuring furniture, toys and artifacts from the eighteenth and nineteenth centuries. The museum itself is located at the Dora Jackson House (a Path Through History attraction), built in 1895 in the town's historic Stockade district.
---
GETTING THERE
By plane: Albany International Airport. Schenectady is located just 30 minutes away.
By train: Take Amtrak to Schenectady Station (SDY). Downtown attractions are walking distance from the station!
By bus: Capital District Bus to Schenectady Station.
By car:
From NYC: 3 hours 11 minutes
From Rochester: 3 hours 
From Providence, RI: 3 hours