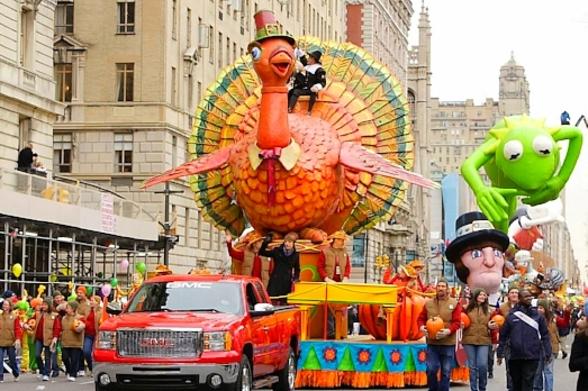 Since 1924, the Macy's Thanksgiving Parade has been the official kick-off to the holiday season. Each year, more than 50 million TV viewers joined by 3.5 million people in New York City attend or tune in for this beloved event through Manhattan. This year the parade is back on the streets and will air on NBC on Thursday, November 24 from 9 am-12 pm in all time zones. The parade will take place along a 2.5-mile route from West 77th Street & Central Park West to Macy's Herald Square. Great views can be found along Central Park West from West 77th to West 61st Streets, and along 6th Avenue from West 59th to West 38th Streets.
Tune in to the watch party on NBC to see special performances from Paula Abdul, Fitz and the Tantrums, Dionne Warwick, and more. The parade will also feature theatrical and musical performances from the casts of Broadway's Funny Girl, A Beautiful Noise, Some Like It Hot, and The Lion King, as well as the Radio City Rockettes. This year's parade will be hosted by Savannah Guthrie, Hoda Kotb, and Al Roker.
Updated 11/01/2022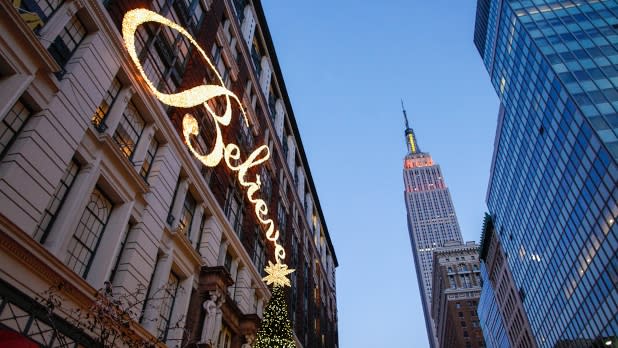 Originally known as Macy's Christmas Parade, this event was started by Macy's employees and featured animals from the Central Park Zoo. Employees and professional entertainers dressed in vibrant costumes to march from 145th Street in Harlem to Macy's flagship store on 34th Street. That very first parade was such a success that Macy's declared it an annual event. More than 250,000 people attended the inaugural parade!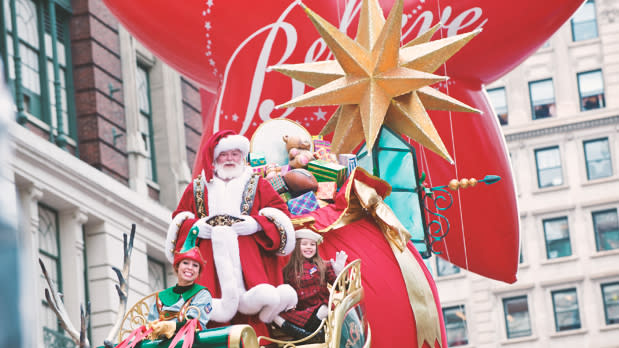 In 1927, the parade's signature giant balloons made their debut. The first-ever balloon in the Macy's Parade was Felix the Cat. The next year, Felix was filled with helium and simply released into the sky at the end of the parade. Don't worry, this practice of releasing balloons skyward stopped in 1932. Since Felix, parade balloons have featured more than 100 of the world's most beloved animated characters.

The parade continued to thrive through the 1930s, with crowds of more than 1 million people gathered in the city. Mickey Mouse made his parade debut in 1934.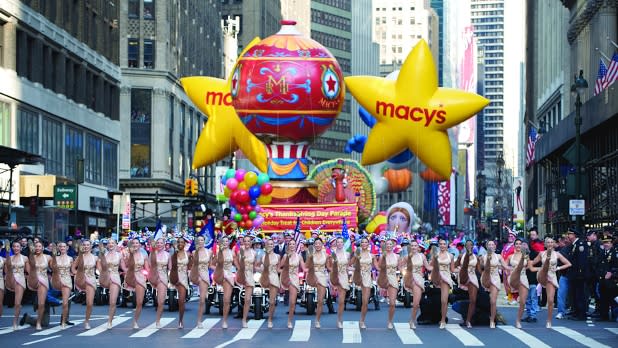 During World War II, the Macy's Thanksgiving Day Parade was suspended, due to demand for rubber and helium. Balloons were deflated and donated to the government, providing 60 pounds of scrap rubber to aid the war effort.

In 1945, the parade resumed and two years later, the film Miracle on 34th Street, featuring footage from the 1946 parade, made the Macy's Parade a household name. The following year, the parade was broadcast on national television for the very first time.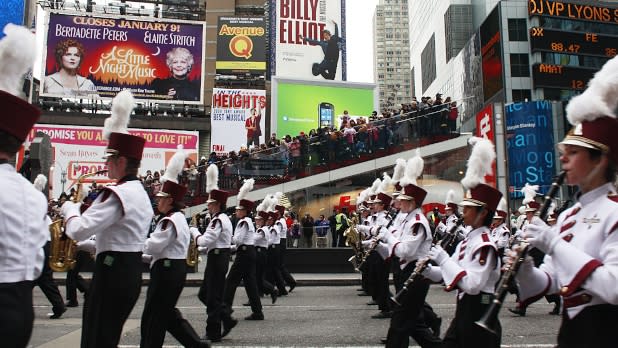 Macy's creative teams began building parade floats in 1968. To this day, parade floats continue to be designed exclusively by Macy's employees. Floats stand up to 40' tall and 28' wide, but each float can fold into a 12.5' by 8' box for easier transportation to the parade route.

Of all the famed balloons in the Macy's Parade, it's Snoopy who holds the record for the most balloons in parade history. New giants joining the line-up in 2022 include Bluey and Diary of a Wimpy Kid.
---
Share photos of your New York adventures on Instagram and Twitter with #ILoveNY and #iSpyNY and tag us on Facebook!