July 26 marks the anniversary of the passage of the Americans with Disabilities Act (a law that made our country much more accessible for people of all abilities), it's the perfect time to explore what's accessible in all of New York State. As a travel blogger who happens to be in a wheelchair, I'm always happily surprised at how accessible the state of New York really is. So here are some of New York State's best things to do if you or someone you are traveling with is in a wheelchair.
Updated 07/03/2023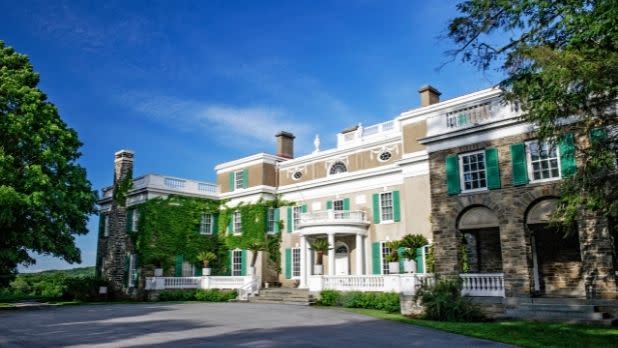 Did you know that one of America's favorite presidents was a wheelchair user himself? It's no wonder that both the house and museum of Franklin Delano Roosevelt are refreshingly accessible. Reveling in present-day accessibility is one thing, but this unique locale provides a window into the past regarding this issue. The property boasts Roosevelt's private retreat, Top Cottage, one of the first houses in the country to be built entirely free of barriers. With complete 100% accessibility, getting to this historic attraction couldn't be easier with the Roosevelt Ride, a free lift-equipped shuttle bus, which runs regularly between the estate and the Amtrak/Metro-North stop in nearby Poughkeepsie. If you plan on taking the Roosevelt Ride, call ahead to reserve your spot as the National Park Service requires reservations. If you're bringing your own ride, accessible parking is available on-site. Visitors with disabilities can get an Access Pass that provides free admission to any National Park site for the pass-holder and up to three adults (kids under 16 are free).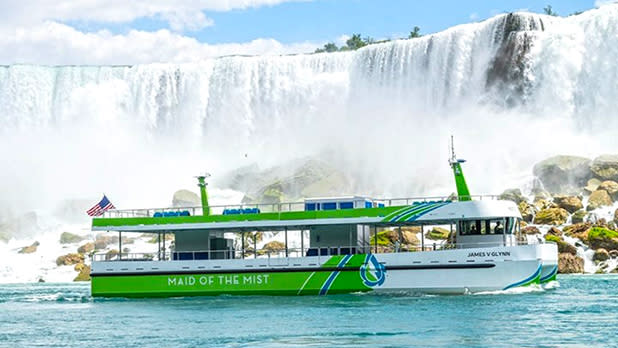 Jaw-dropping views of this natural wonder are visible from numerous footpaths, the majority of which are handicapped-accessible. Though wheelchairs are available at the Visitor Center and Goat Island police station, there aren't too many, so it's best to bring yours along if possible. And don't worry—your visit to the falls won't just include admiring them from afar. Top Niagara attractions like the Maid of the Mist boat ride and the Niagara Scenic Trolley welcome those in wheelchairs. You can also wheel to the permanent deck during the stunning Cave of the Winds tour.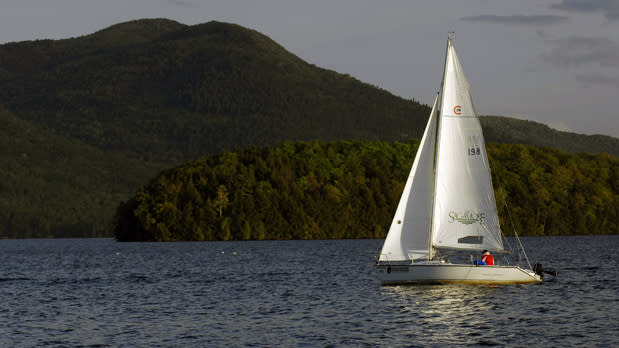 Do you dream of sailing the pristine waters of the lovely upstate gem Lake George? Y-Knot Sailing makes adaptive sailing a fun and easy reality for people of all abilities. Assistance is provided to board the boat if needed, and you won't need to stay in your wheelchair on board. Tipping over is not a concern, either; Y-Knot's special boats are exceptionally stable and entirely unsinkable—they wouldn't go down even if the hull were completely flooded.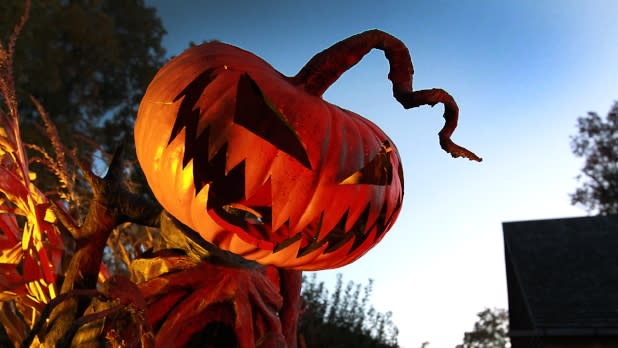 Accessible fun abounds in this legendary upstate town. When Philipsburg Manor annually transforms into the terrifying Horseman's Hollow, the scary October journey—despite soft and uneven terrain—is completely accessible for wheelchairs (though it's not suitable for people with heart or respiratory conditions, seizures, or claustrophobia). If haunted houses aren't your thing, you can opt for the annual Great Jack O'Lantern Blaze (pictured) and wheel among the 6,000 marvelous hand-carved works of illuminated pumpkin art.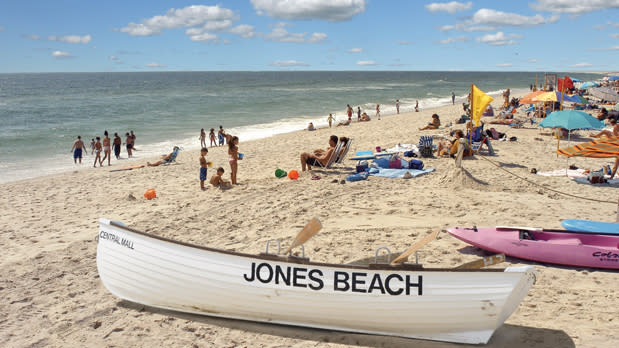 The boardwalk is fun, but the beach is a whole different experience. At Jones Beach State Park on Long Island, visitors in wheelchairs don't have to watch the action from the sidelines. With manual, lightweight, specially designed wheelchairs, guests can easily maneuver through the sand, wheel up to the water, and enjoy being on the beach and in the thick of things with family and friends. These incredible beach wheelchairs are first-come, first-serve, and guests must remember to bring an ID to rent one from various park information booths.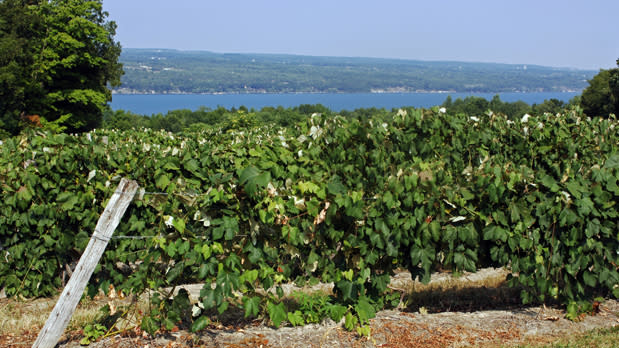 A visit to upstate New York is not complete without seeing one of its greatest treasures—the many fine wineries scattered along the shores of the scenic Finger Lakes. For adventurous grape-lovers, the lakes Seneca, Keuka, and Cayuga each have wine trails. Most wineries are wheelchair-accessible, as are many hotels along the way. You can browse wineries, accommodations, and dining options throughout the Finger Lakes region and check accessibility here. Cheers to planning a fantastic trip in New York's wine country!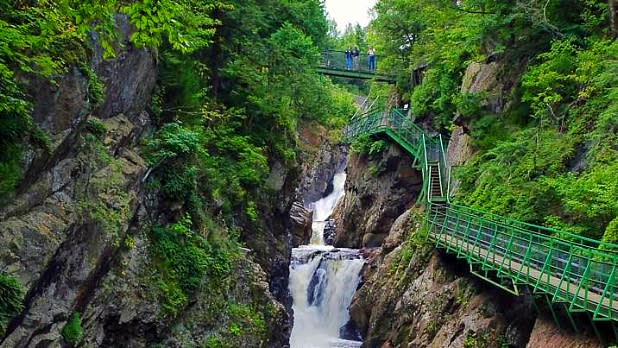 Open year-round, this breathtaking gorge allows you to wind through timeworn granite cliffs with the energetic Ausable River. There is even a wheelchair-accessible path that runs parallel to part of the Waterfall Walk. Enjoy the peaceful forest and stunning cascades as you make your way to the center of the gorge, where you can marvel at both the upper and lower falls from a prime vantage point. If you want to replenish some calories after all that gorge exploring, the nearby River View Cafe, open from Memorial Day through Columbus Day, is wheelchair accessible and features a lot of tasty dishes.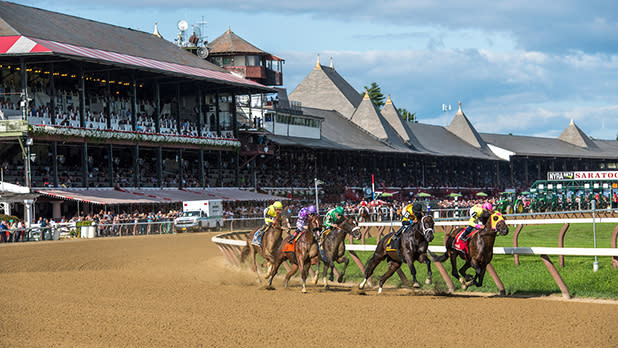 If you're an enthusiastic fan of horse racing, the Saratoga Race Course is a top-notch destination that you absolutely can't miss out on visiting. Those in wheelchairs can find accommodating seating in the Grandstand (sections X and Y) and the Clubhouse (sections J, K, L, and M), both of which offer an excellent vantage point to watch the action below. Other accessible amenities available include parking and ATMs, as well as wheelchair-friendly restrooms.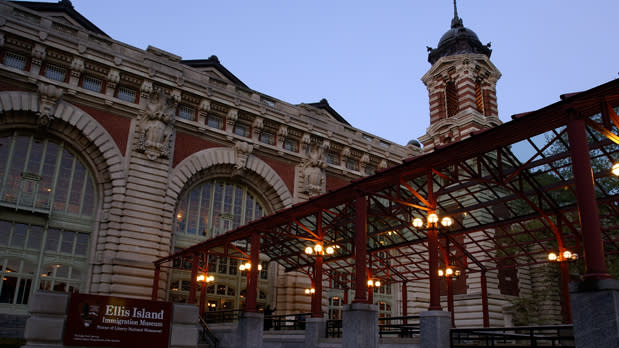 It's impossible to visit the Big Apple without hitting two of its most famous sites. Luckily, both are handicapped-accessible and even have a small number of wheelchairs you can borrow on-site. Like Ellis Island, Liberty Island is completely wheelchair-friendly, except for the outer observation deck and balcony on the Statue of Liberty. You can, however, take a lift to the statue's inner deck and marvel at the interior skeletal structure of this giant monument. While the ferries to the sites are wheelchair-friendly, it's important to note that onboard restrooms aren't wheelchair accessible, so plan ahead in this regard! If you're driving, accessible parking is available near ferry departure sites.
As you can see, there are a plethora of options if you're in a wheelchair and want to get out and explore the great state of New York. These are only some of the choices though and there are many others as well. No matter what you decide to do, you're sure to quickly find yourself in a New York state of mind.
Also see Cory Lee's guides to New York City and Rochester from his blog Curb Free With Cory Lee. 
Share New York State adventures with us on Instagram and Twitter with #ILoveNY and #iSpyNY, and tag us on Facebook!