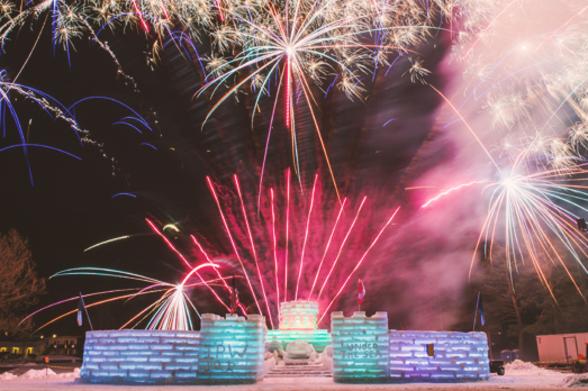 From grabbing a festive beverage to outdoor winter adventures to holiday markets, here are 12 ways to launch you and your loved ones into the spirit of the season, New York State style.
Masks are encouraged, but optional in most settings per New York State guidelines. Individual businesses or attractions may require mask wearing. Call ahead and check websites and social media to make sure attractions and amenities are open and available.
Originally published 11/12/2018
1. Holiday markets with artisan foods and gifts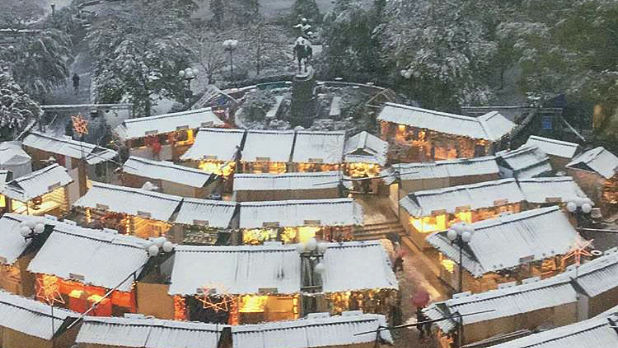 While some may cringe at the thought of shopping, holiday markets are the loved exception. Explore the holiday markets all across New York, brimming with artisan gifts, crafters, and food and drink vendors galore, and see why a visit to local Christmas markets is a cherished tradition around the world.
2. Light up your night

Credit: Brooklyn Botanic Garden
Seeing a beautifully lit tree brings a magical, nostalgic feeling that needs no introduction. Here are the best places to see holiday lights across New York. Bring a thermos of hot cocoa and a camera to capture these winter moments.
3. Gardens that get decked out in holiday cheer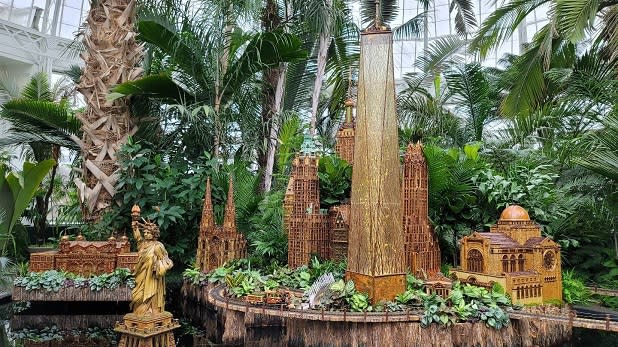 When winter rolls around, botanical gardens dress to impress. Think train tours, massive Christmas bulbs, winter art, concerts, and special displays galore. Check out Buffalo & Erie County Botanical Gardens' Poinsettias After Dark: Dimensions exhibit, Brooklyn Botanic Garden's magical Lightscape, and New York Botanical Garden's Holiday Train Show—just to name a few.
4. Theater tickets that won't break the bank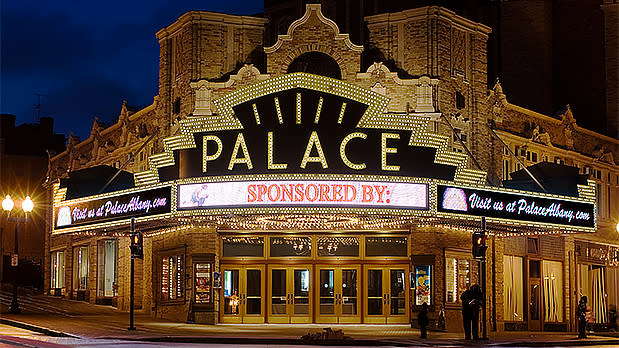 Classic performances from The Nutcracker to Charles Dickens' A Christmas Carol can be found on stage at a bargain price (with some starting at $20). Check the events calendar for Shea's Performing Arts in Buffalo, Proctor's in Schenectady, Palace Theatre in Albany, Tarrytown Music Hall, the Oncenter in Syracuse, and local theaters near you for holiday shows—because Broadway isn't the only stage that lights up the winter.
5. Escape the holiday stress with a relaxing (car-free) weekend getaway
Credit: @ianpoley on Instagram
Kick your feet up and let the train or bus do the navigating. There are many car-free weekend getaways from Manhattan so you can spend some much-deserved hassle-free quality time with loved ones this holiday season.
6. Take a ski holiday with the whole family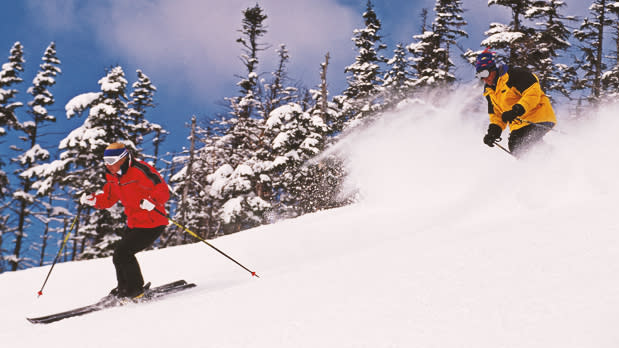 New York State is home to the most ski areas in the nation with nearly 100 downhill and cross-country ski centers, offering trails for the whole family ranging from beginner to challenging double-black diamonds. Take your family on a ski holiday they'll never forget this season. After all—when the weather gets white, it's time to hit the slopes.
7. Explore New York State by snowmobile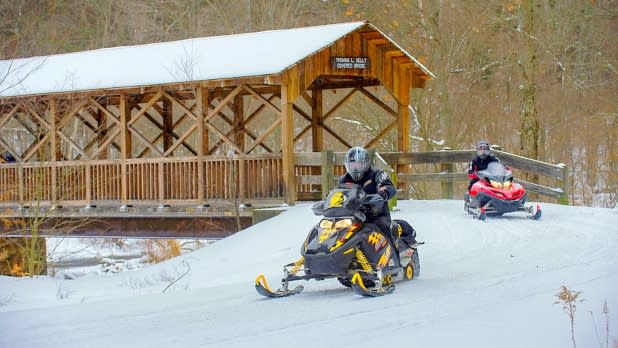 Hop on and ride one of New York State's 10,400 miles of snowmobiling trails from the Hudson Valley to Greater Niagara. The Adirondacks alone are home to 800 miles of scenic trails, earning the title of the snowmobiling capital of the East and the wild forested routes of Tug Hill Plateau are a snowmobiler's dream, getting covered with 200 to 300 inches of lake-effect snow every year.
8. Cross-country ski the state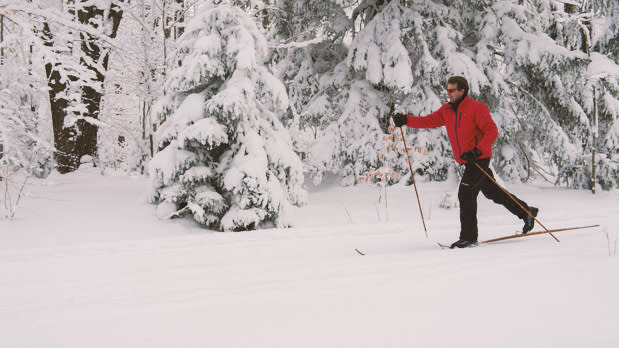 Snap on your skis and explore New York State's wintery goodness. Cross-country skiing is a relaxing yet invigorating way to explore New York as a winter wonderland. Snowy shorelines await at Wellesley Island State Park in the Thousand Islands, stunning mountain views can be found along the Catskill Scenic Trail, and more.
9. Enjoy the great indoors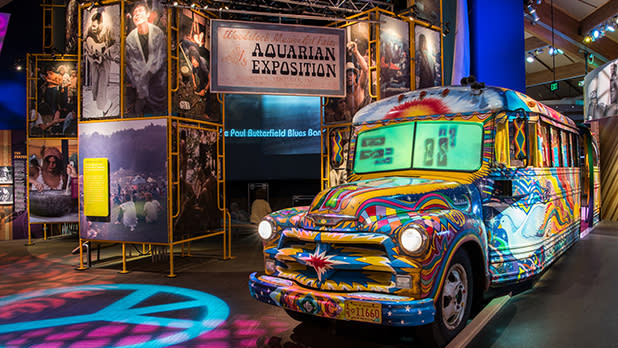 Outside feeling a little too chilly? Winter is the perfect time to head inside and hit one of New York State's renowned museums, top-named stage and musical performances, award-winning wineries, or spas. Take a load off and enjoy yourself in the name of the holiday season!
10. Delight in some of the best holiday shopping in the country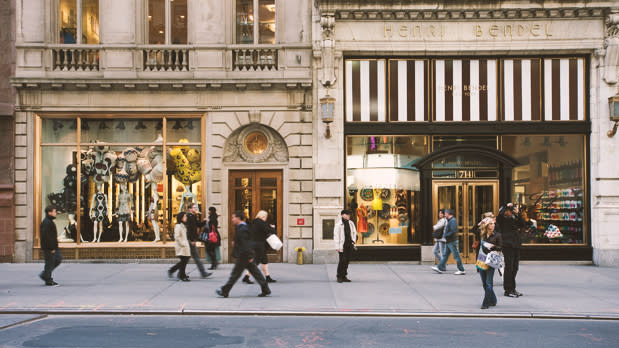 Whether you're into outlets, boutiques, malls, or antiquing, New York is host to some of the best shopping in the country—and we're not just talking the Big Apple. The Hudson Valley's Woodbury Commons is home to more than 200 outlet stores, Destiny USA in Syracuse is the largest shopping mall in the state, and on Long Island you'll find two Tanger Outlet locations, just to name a few. Shop gifts for family and friends at these New York State shopping hubs.
11. Visit a festive restaurant or bar
Credit: Marta Zielinska
Looking for a low-key way to get into the holiday spirit? New York is packed with restaurants and bars that go all in for the holidays with themed beverages, dazzling decorations, and cozy atmospheres. In New York City, Rolf's is decked out in extravagant Christmas decor year-round, Lillie's Victorian Establishment is covered ceiling to floor in glimmering decorations and features a Merry Mocktail menu, and Ollie transforms into a Hanukkah-themed dreamland. Olde English Pub in Albany is also filled to the brim with holiday cheer and festive cocktails.
12. Stroll through winter carnivals and villages
Credit: @kylevt on Instagram
Step into a real life storybook at celebrations that go all out for the holiday season. Rochester's Holiday Village fills the city with holiday cheer, free ice skating, cozy winter igloos, Santa visits, a handmade shopping village, and more. Lake George hosts two winter extravaganzas that last all season long: Winter's Dream which transforms Fort William Henry into a twinking winter wonderland and Winter Realms from the creators of Ice Castles. Step into what feels like a Hallmark movie at Milleridge Village on Long Island when the shops are decked out in holiday magic. Huntington's Wall Street becomes a Holiday Spectacular for the season with a holiday market, Santa, and beautiful displays. In February, the Saranac Winter Carnival (pictured) is the place to be with a weekend filled with ice castles, fireworks, and other events.
---
Don't forget to post photos of your New York adventures on Instagram and Twitter with #ILoveNY and #iSpyNY and tag us on Facebook!