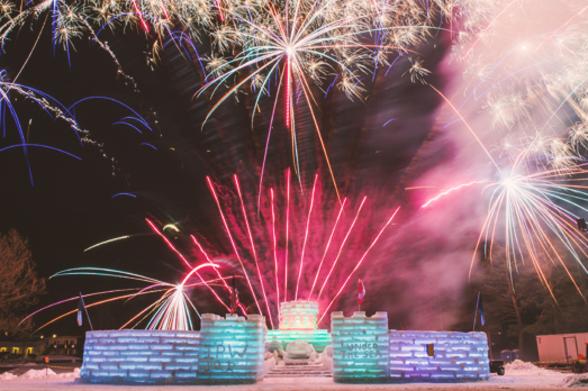 Here are 10 ways to launch you and your loved ones into the spirit of the season, New York State style.
Masks are encouraged, but optional in most settings per New York State guidelines. Individual businesses or attractions may require mask wearing. Call ahead and check websites and social media to make sure attractions and amenities are open and available.
Updated 11/22/2022
1. Holiday markets with artisan foods and gifts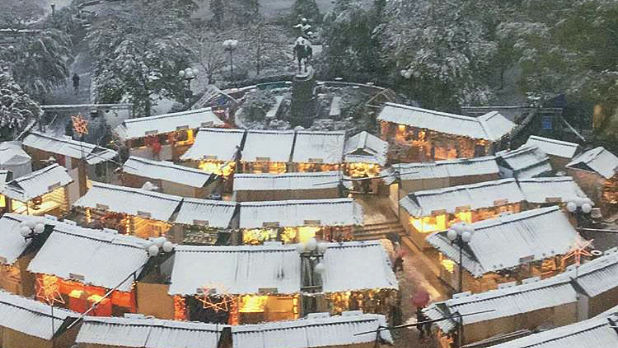 While some may cringe at the thought of shopping, holiday markets are the loved exception. Explore the holiday markets all across New York, brimming with artisan gifts, crafters, and food and drink vendors galore, and see why a visit to local Christmas markets is a cherished tradition around the world.
2. Light up your night

Credit: Brooklyn Botanic Garden
Seeing a beautifully lit tree brings a magical, nostalgic feeling that needs no introduction. Here are the best places to see holiday lights across New York. Bring a thermos of hot cocoa and a camera to capture these winter moments.
3. Gardens that get decked out in holiday cheer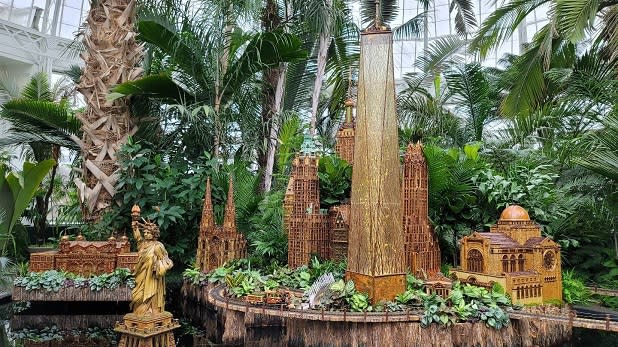 When winter rolls around, botanical gardens dress to impress. Think train tours, massive Christmas bulbs, winter art, concerts, and special displays galore. Check out Buffalo & Erie Botanical's poinsettia and railway exhibit, Brooklyn Botanic Garden's magical Lightscape, and New York Botanical Garden's Holiday Train Show—just to name a few.
4. Theater tickets that won't break the bank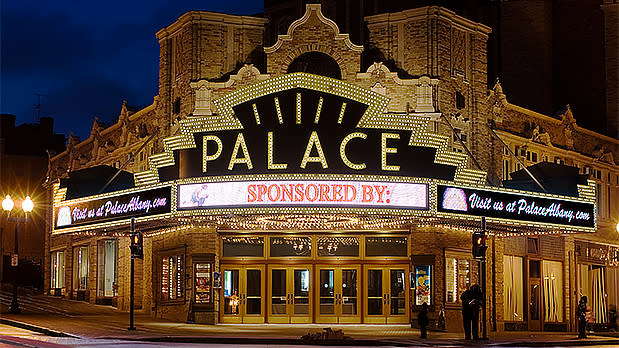 Classic performances from The Nutcracker to Charles Dickens' A Christmas Carol can be found on stage at a bargain price (with some starting at $20). Check the events calendar for Shea's Performing Arts, Proctor's, Palace Theatre, Tarrytown Music Hall, the Oncenter, and local theaters near you for holiday shows—because Broadway isn't the only stage that lights up the winter. 
5. Escape the holiday stress with a relaxing (car-free) weekend getaway
Kick your feet up and let the train or bus do the navigating. There are many car-free weekend getaways from Manhattan so you can spend some much-deserved hassle-free quality time with loved ones this holiday season.
6. Take a ski holiday with the whole family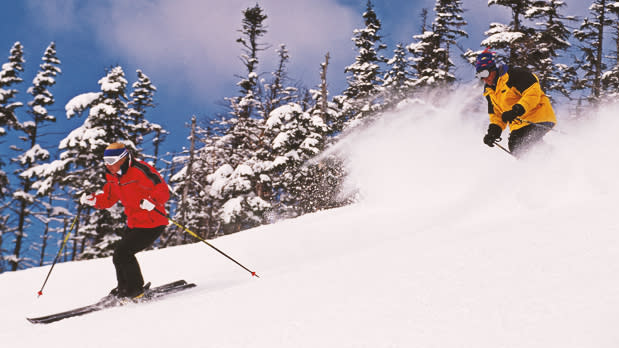 New York State is home to nearly 100 downhill and cross-country ski centers, with trails for the whole family ranging from beginner to challenging double-black diamonds. Take your family on a ski holiday they'll never forget this season. After all—when the weather gets white, it's time to hit the slopes.
7. Explore New York State by snowmobile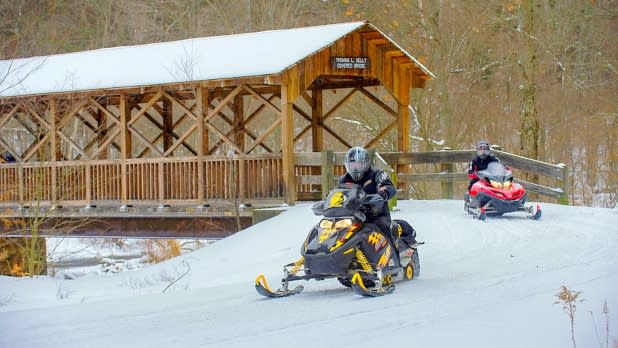 Hop on and ride one of New York State's 10,400 miles of snowmobiling trails from the Hudson Valley toward the Adirondacks and Niagara.
8. Cross-country ski the state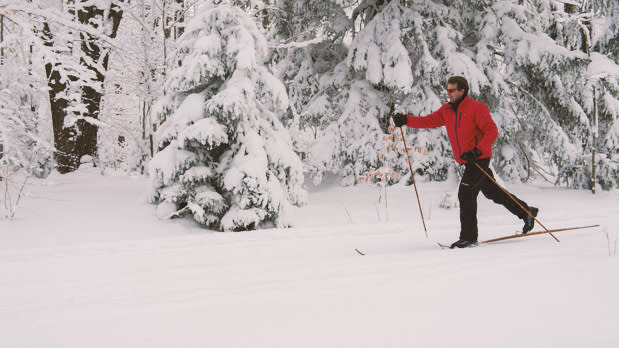 Snap on your skis and explore New York State's wintery goodness. Cross-country skiing is a relaxing yet invigorating way to explore New York as a winter wonderland.
9. Enjoy the great indoors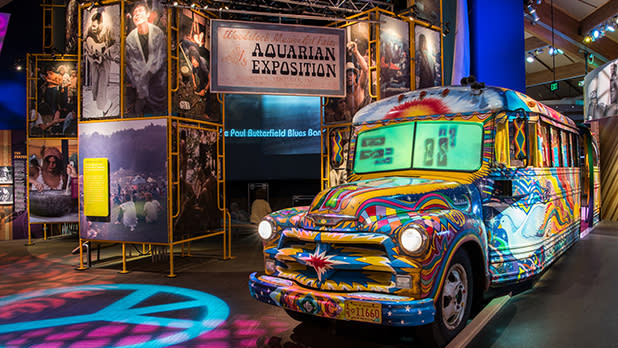 Outside feeling a little too chilly? Winter is the perfect time to head inside and hit one of New York State's renowned museums, top-named stage and musical performances, award-winning wineries, or spas. Take a load off and enjoy yourself in the name of the holiday season!
10. Delight in some of the best holiday shopping in the country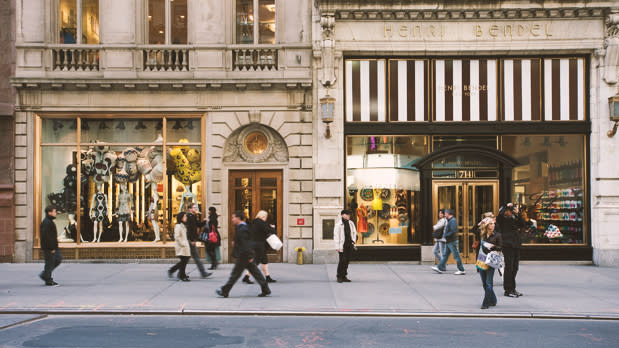 Whether you're into outlets, boutiques, malls, or antiquing, New York is host to some of the best shopping in the country—and we're not just talking the Big Apple. Shop gifts for family and friends at these New York State shopping hubs.
---
Don't forget to post photos of your New York adventures on Instagram and Twitter with #ILoveNY and #iSpyNY and tag us on Facebook!