Now that it's the most wonderful time of the year, you'll find spectacular holiday lights across New York that are far greater than your neighbor's strung display. Here are the Christmas lights you need to see this season.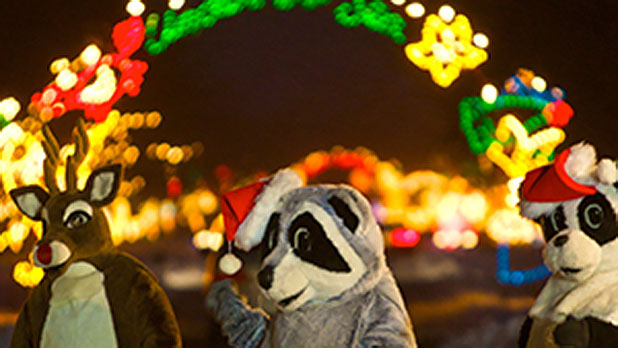 November 16 - January 8: Lights on the Lake
This fantasy winter wonderland along Onondaga Lake is an awe-inspiring display of twinkling lights, animated displays and holiday cheer that goes for miles. One of the few drive-thru holiday light shows, you can enjoy beautiful holiday lights from the warmth and comfort of your car.
November 27 - December 25: A Frosty Fest
The creative team that brought you the Headless Horseman Hayrides returns for another holiday season of spectacular Christmas lights at Ulster Park. With the enchanted forests' animated lights, magical mansion, Santa's North Pole, Frosty's 3D Adventure and more - it's no surprise these tickets sell fast, so get yours here. 
November 30: Tree Lighting at Academy Park  
Albany City Hall launches into the holiday season with the annual tree lighting ceremony at 4:30pm where you'll find live music, vendors and craft food and drink. Spend the evening downtown where the 5th annual Holiday Market at the Visitors Center will be in full swing with specialty vendors, local artisans and craft beverage sampling.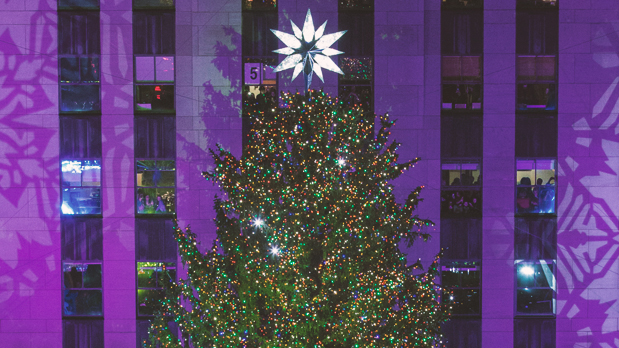 November 30 - January 7: Rockefeller Center Tree Lighting Ceremony     
Everyone has to experience Manhattan's iconic tree lighting at least once in their life. Make this year your year. Live performances start at 7pm and the tree will stay lit till January 7th.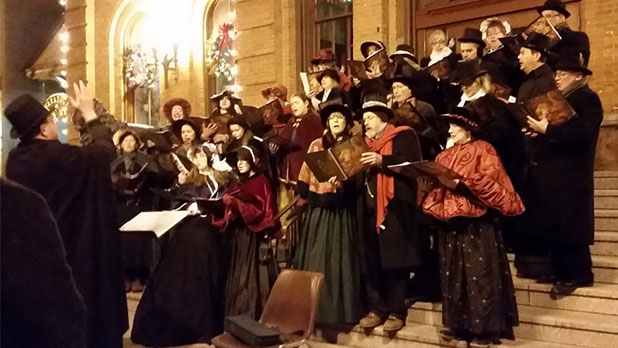 December 1: The Victorian Street Walk and Tree Lighting Ceremony    
Saratoga Springs will jump-start your holiday season with a massive tree lighting in front of Putnam Market. Enjoy free hot chocolate and cookies, live music, reindeer plus a visit from Santa and Mrs. Claus. Festivities kick off at 6pm!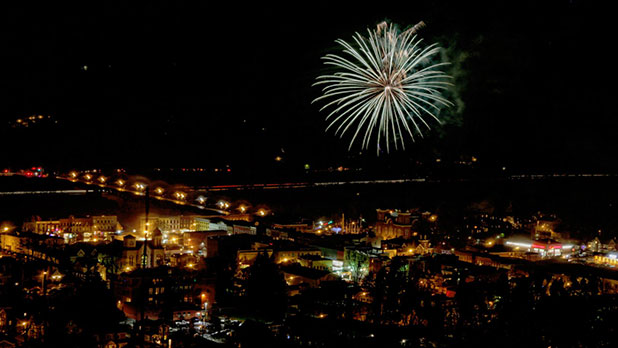 December 2: Lights on the River Festival     
Head to Owego's historic district for the annual where the fireworks show and hundreds of decorated trees light up the riverside. With children's choirs, carolers and an exclusive Santa visit to boot, it's a night you don't want to miss!
December 3: Buffalo's Downtown Christmas Tree Lighting       
Travel to Buffalo for the annual Christmas tree lighting which marks the official opening of the free ice-skating season. Head Rotary Rink at Fountain Plaza The celebration begins at 5 p.m. with free ice skating!
December 3: Rochester's Liberty Pole Lighting     
Kick off the holiday season with Rochester's annaual Liberty Pole Lighting where fireworks and family ice skating brightens the downtown area with holiday spirit.
December 4: Albany's Empire State Plaza Holiday Tree Lighting    
The Capital exuudes Christmas cheer with a holiday arts and crafts fair, ice skating show as well as train and carriage rides around the Plaza. Enjoy live music, food and vendors that are guaranteed to put you in the spirit.
December 16 - January 7: Winter Lights at Audubon Nature Center 
Over 10,000 holiday bulbs light up the Nature Center in Jamestown where you'll walk trails with interactive LED games and warm up with food and drink. Opening night on December 16th is for adults only where guests enjoy live music, beer and craft drinks. After that, bring the whole family!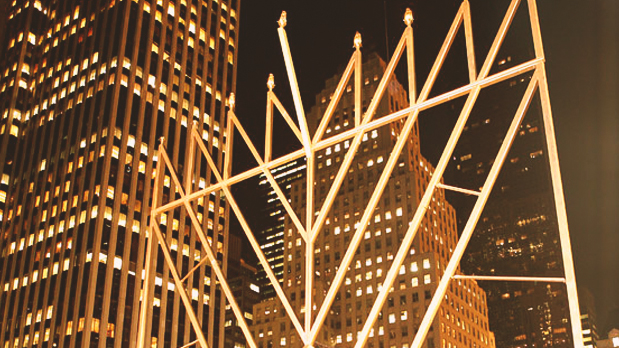 December 24 - January 1: World's Largest Hanukkah Menorahs  
The race for the largest Hanukkah menorah is on in New York City where both Manhattan and Brooklyn Grand Army Plazas hold massive displays. Kick off the Jewish Festival of Lights by gathering around a 32-foot-tall gold Menorah across the street from The Plaza Hotel in Manhattan. And if you love warm potato pancakes, head to the top of Prospect Park for Brooklyn's grand menorah lighting! 
Share New York State adventures with us on Instagram and Twitter with #ILoveNY and #iSpyNY, and tag us on Facebook!