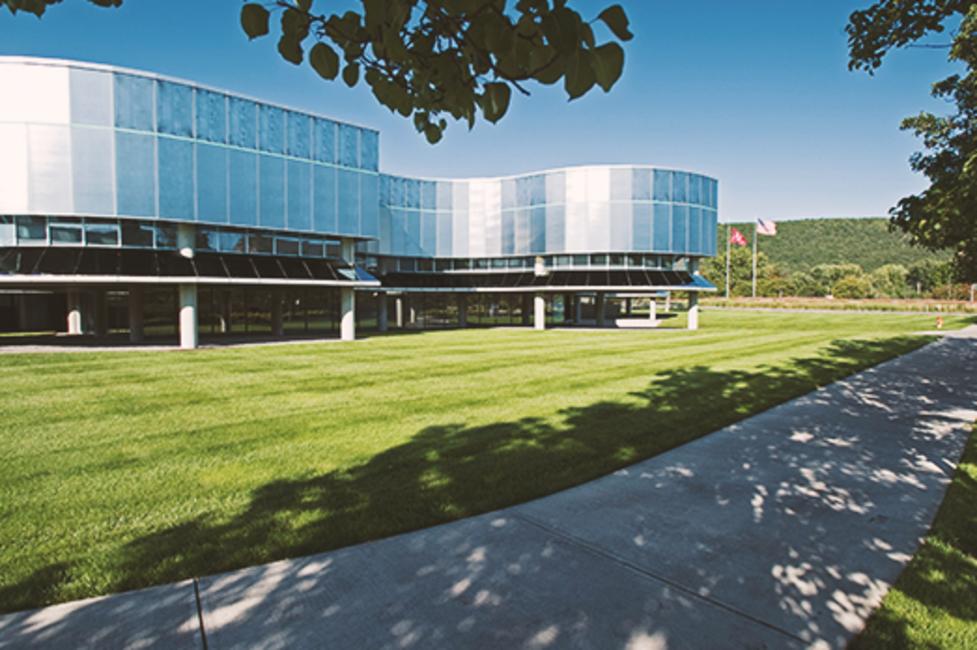 From the durable windshields in our cars to incredible objects of art that go back centuries, glass is nearly everywhere you look. The Corning Museum of Glass is the world's greatest tribute to the material and it's located in New York State, an hour outside of Ithaca in the heart of the Finger Lakes region. A vibrant college town, Ithaca boasts over 150 waterfalls across 10 square miles (no wonder "Ithaca is Gorges!") and more restaurants per capita than New York City, which makes it a great place to visit in all seasons.​
FRIDAY
6 pm: Get some down-home Southern cuisine at Maxie's Supper Club and Oyster Bar, a New Orleans-style fish house that boasts a TripAdvisor Certificate of Excellence. It also serves chicken, meat, vegetarian, and kids' menu options so there's something for everyone. Advance reservations aren't taken, but take advantage of the restaurant's 30-minute call-ahead seating to minimize wait times.
SATURDAY
9 am: Load up on a delicious breakfast of four different types of waffles and a number of tempting toppings, including Purity Ice Cream, at Waffle Frolic, started by graduates of Ithaca College and ranking among TripAdvisor's top 20 restaurants in Ithaca.
11 am: With so much to do and see at the Corning Museum of Glass for adults and kids alike (kids 17 and under are admitted free!), you could easily spend 3–4 hours here. Tour galleries showcasing more than 3,500 years of glass art and watch demonstrations on everything from hot glass and flameworking to glass-breaking by master glassmakers. Challenge the kids to a museum-curated scavenger hunt (pick up activity sheets at gallery entrances or download the PDFs from the museum's site). Then learn about the application of glass to our everyday lives in the Innovation Center.
No visit to the Corning Museum is complete without trying your hand at making your own glass masterpiece. Whether you decide to blow an ornament or create a glass fusion photo frame, the museum's expert glassmakers will guide you through the whole experience. Pre-book online to ensure you get your preferred time slot.
Recharge your batteries at the museum's café where you'll find everything from kid-friendly favorites like pizza and burgers to international delights. Want to learn more about the Corning Museum and the art of glassmaking? Check out our interview with Eric Meek, manager of the museum's hot glass programs.
Gaffer District 
3 pm: Due to its association with the glass industry, Corning is known as the "Crystal City." Complete your day by taking a free shuttle from the Corning Museum of Glass to the city's downtown Gaffer District (about 10 minutes away). Walk down historic Market Street and browse through cute little antique shops and glass studios, or follow the Gaffer District's self-guided chocolate trail (really!).
5 pm: The newly reconstructed Ithaca Commons is a four-block pedestrian-only zone in downtown Ithaca. The Commons boasts more than 100 unique shops, restaurants, street vendors, and street entertainers. After you're done hitting the stores, stop for dinner at any of the numerous establishments on "Restaurant Row" in the Commons and bordering Aurora Street.
SUNDAY
10 am: After finding breakfast at one of Ithaca's many delicious bakeries, coffee shops, or diners, head outside to see one or more of the city's breathtaking waterfalls, a number of which are open and accessible even in winter. Swing by the campus of Cornell University to see Triphammer Falls, which is a 55-foot multi-level fall located on campus at the intersection of University and East avenues. Or visit Taughannock Falls, Buttermilk Falls, and Robert H. Treman State Parks, home to many of Ithaca's—and New York State's—most impressive waterfalls.
GETTING THERE
By plane:  Ithaca Tompkins Regional Airport: 1 Culligan Drive, Ithaca, NY
By train: Amtrak to Ithaca train station in Syracuse. Ithaca Airline Limousine can provide transport to and from train station and airport.
By bus: Greyhound or ShortLine to Ithaca Bus Terminal.
By car:
From NYC: 4 hours
From Buffalo: 2 hours, 40 min
From Albany: 3 hours
From Scranton: 2 hours
From Philadelphia: 4 hours
From Baltimore: 5 hours
From Montreal: 5 hours 
From Toronto: 4.5 hours
Don't forget to post photos of your New York adventures on Instagram and Twitter with #iSpyNY and #ILoveNY and tag us on Facebook!