Its natural splendor, rich history and artisanal farm-to-table food scene make it a hot weekend getaway, while its pedestrian-friendly village and architecture have visitors coming back year after year. Welcome to Hudson, NY, a classically cool town for outdoor fun, live music and the destination of your next travel adventure.
FRIDAY
6:30pm: Wm Farmer and Sons
Photo Courtesy of Jason Lindberg
Enjoy craft cocktails and a gratifying farm-to-fork meal at Wm Farmer and Sons. The ambiance is trendy and the menu is unique and extensive, including creative small plates like garlic roasted mushrooms to traditional entrees like pasta and burgers with hand-cut fries.
9pm: Helsinki Hudson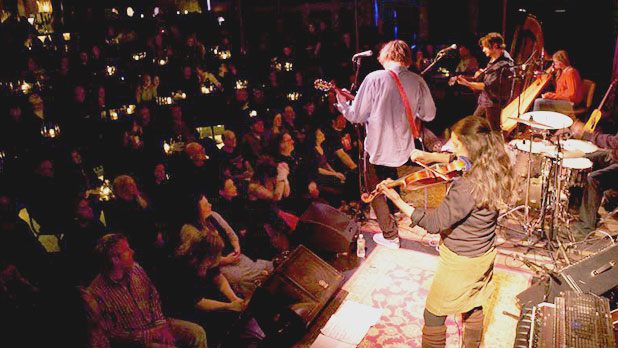 Head to Helsinki, one of the nation's leading arts and music venues, to hear great tunes in superb company. Hosting a range of performers from Brooklyn-based rock bands to eclectic jazz artists, check their music lineup to see what's up next then come by for a killer show with an intimate atmosphere.
SATURDAY
8am: Cafe Le Perche
Grab a freshly baked pastry from this wood-fired French oven-toting for breakfast. Soak in some of that morning sunshine while you dine in the outdoor lounge. Grab a sandwich (bread is also freshly baked) to go as you'll be frolicking in the great outdoors all afternoon.
9am: Greenport Conservation Area
Hike over three miles of trail systems on a 714-foot conservation area overlooking the Hudson River and Catskill Mountains. Picnic amidst the beautiful spring flowers and take a workshop on farming. You'll leave with a slew of Instagram-able photos and Mother Nature will be proud.
12pm: Hudson-Athens Lighthouse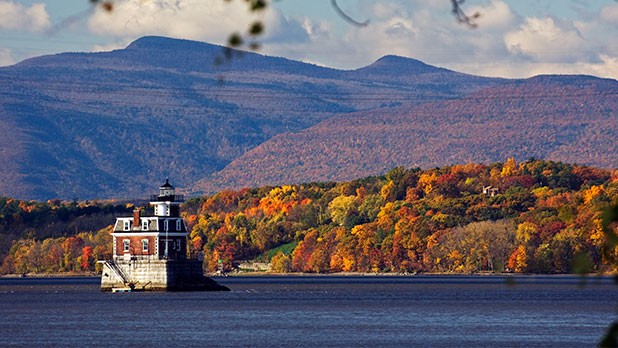 Built in 1874, this iconic landmark sits between the towns of Athens and Hudson, serving as their manned lighthouse until the 1950s. Today, the lighthouse still serves as an aid to navigation, guiding ships safely around the Middle Ground Flats. Tour the historic landmark on the second Saturday of the month, July through October, and check their events page for upcoming family-focused activities and boat tours.
2pm: Verdigris Tea & Chocolate
Stop by Verdigris Tea in town for an afternoon snack and caffeine fix. The establishment comes complete with fine teas from around the globe and some of the most delectable chocolate treats in town.
3pm: Shopping and Antiquing

Courtesy of Daniel Case
Stroll this charming city by foot and capitalize on Hudson's eclectic assortment of antique shops and boutiques as part of the Hudson Antiques Dealers Association. Boasting 70 antique shops within five historic walking blocks on and around Warren Street, you'll be delighted by the quirky character and charm with every shop. 
5pm: Hudson Cruises
Spend the peaceful transition from daytime into evening aboard a scenic cruise of the Hudson River. Watch the sun descend upon the town as you relax and sip a glass of wine or tea. Check the calendar for cruise schedules. 
Beer and food enthusiasts should stop by the Hudson Brewing Company for a locally made glass of wine, beer or cider on tap. Make sure to order a Salty water dog along with the brewery's other delicious bar foods and step outside to the beer garden for awesome lawn games during the summer.
SUNDAY
10am: Motto Coffee Machine
Specialty coffee companies aren't hard to find these days, but Motto Coffee Machine is different. Displaying an impressive collection of vintage motorcycles, visitors can enjoy cappuccinos and savory waffles while viewing some seriously cool bikes and sleek gear. With a full menu of hearty breakfast food and freshly brewed coffee, the experience is flavorful and visionary one.
12pm: FASNY Museum of Firefighting
Ever wonder what it would be like to be a firefighter? Spend your afternoon at the FASNY Museum for insight into a day in the life. The museum includes creative play on selective engines for the whole family.
2pm: Olana House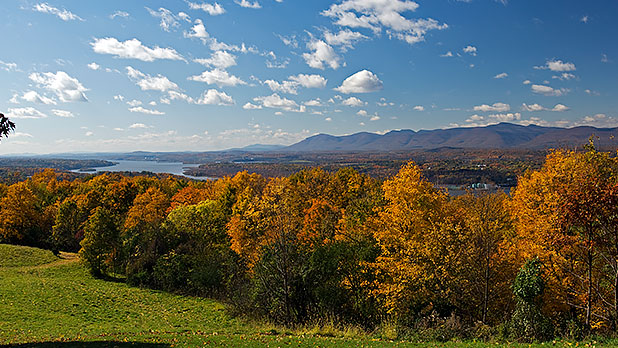 Pay a visit to the home of Hudson River School painter, Frederic Church. The sprawling 250-acre estate is an architectural mix of Victorian design and Middle-Eastern decor nestled on a picturesque slope by the Hudson River. Explore the artist-designed landscape on your guided walking tour or open-air vehicle tour through Olana's scenic carriage roads. And don't forget to check their exhibitions page for the latest info on rotating art collections and galleries.
HOW TO GET THERE
Major Area Airport: Albany International Airport. Catch a 45 minute cab or shuttle from Albany Int'l into Hudson.
Bus: Take Trailways bus service into and out of Hudson from select areas.
Train: Take Amtrak to the Hudson Station.
By Car:
From NYC: 2.5 hours
From Albany: 45 minutes
From Philly: 3.5 hours
From Boston: 3 hours
Don't forget to post photos of your New York adventures on Instagram and Twitter with #ILoveNY and #iSpyNY and tag us on Facebook!