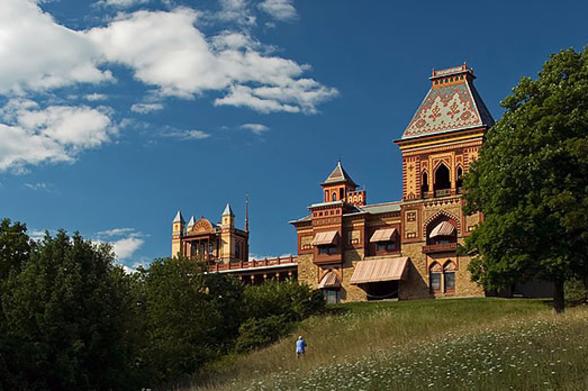 A quick two-hour train ride or drive from Manhattan, the city of Hudson has become a hot dining and shopping scene. Boutique hotels have opened on and around Warren Street, the mile-long district that runs uphill from the Hudson River, encompassing dozens of antique shops, award-winning restaurants, art galleries, stylish independent retailers, and small parks. It's entirely possible to experience Hudson without a car—the train station is a short walk from Warren Street—or you can get out and explore surrounding Columbia County, with its abundance of farms, charming villages, hiking trails, and must-see attractions. This weekend in Hudson itinerary offers options for both types of travelers. Either way, it's easy to fall in love with this former factory town that is now a free-spirited, thriving city. Remember to social distance and wear a mask as required by state guidelines. Call ahead and check websites and social media to make sure attractions are open and available.
Update 09/07/21
FRIDAY
4 pm: Warren Street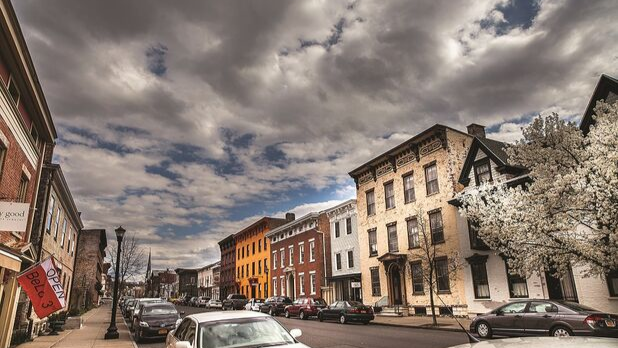 Start the weekend with a stroll along Hudson's version of a grand boulevard. Attractive architecture and a street layout with storefronts on both sides of Warren attracted a wave of antique dealers in the 1980s, the first step in enlivening Hudson's downtown. Many of these 100-plus-year-old buildings endure and have been updated, providing lots of eye candy. Stop in at Hudson Wine Merchants, opened in 2004 to taste wine, see what posters and flyers are in the window advertising local events, and to catch a reading or art show in the upstairs gallery. Less than a block away is Talbott & Arding, a cheese and provisions shop whose executive chef worked at Berkeley, California's Chez Panisse. The shop is a great place to grab a snack and sample imported cheeses. If food's not on the menu, check out the impressive modern home furnishings and accessories shops, many of which have opened in the past few years alone, including Valley Variety, and others.
6 pm: Rivertown Lodge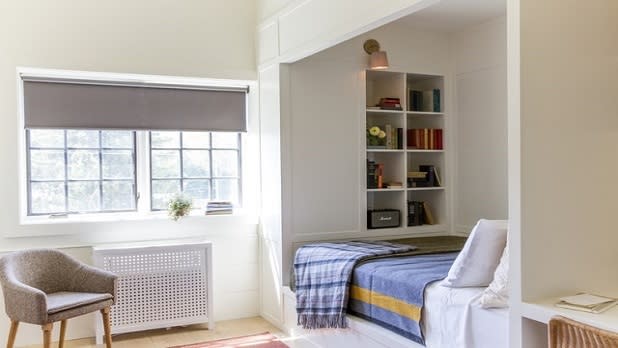 Check into this cozy, retro-chic 27-room hotel toward the top of Warren Street. Originally built as a movie theater in 1928, the building housed a motel for decades, but it wasn't until a few years ago that it got a makeover and became Rivertown Lodge. Now, guests arrive to a lobby that reflects the new Hudson, with thoughtfully selected furniture and lighting fixtures, and an adjacent bar and tavern with some of the best bites in town made with locally sourced ingredients. The rooms maintain a minimalist vibe, and guests can borrow Papillionaire vintage-style bikes for a spin around town. 
6:30 pm: Wm Farmer and Sons

Credit: Photo Courtesy of Jason Lindberg
Step inside this exciting restaurant and you'll sense the energy happening in Hudson. Well-dressed diners fill the sunken, copper-accented dining room nightly (except Mondays, when it's closed), ordering tavern steaks, oysters, and ambitious vegetable and seafood dishes—the restaurant also serves an acclaimed burger at lunch or weekend brunch. The ambiance is romantic and cool, not unlike how you'd imagine a Hollywood set designer would create an upscale Hudson restaurant meant to exist in the 21st century while evoking the city's past eras.
SATURDAY
8 am: Le Perche
It's known as a bakery and bar, but Le Perche, owned by the team behind Hudson's longest-running upscale restaurant Swoon Kitchenbar, is fast becoming a favorite of locals and visitors for breakfast, lunch, and dinner. It's a great place to start your day—sit in the cozy dining room or bask in the morning sun on the outdoor terrace while choosing from a tantalizing menu of egg dishes, French toast, or freshly baked breads and pastries, plus daytime cocktails, craft coffee beverages, and zero-proof drinks. For parents traveling with small children, there's a cute park directly across the street with a swing set and plenty of benches for a quick play break. 
9:30 am: Greenport Conservation Area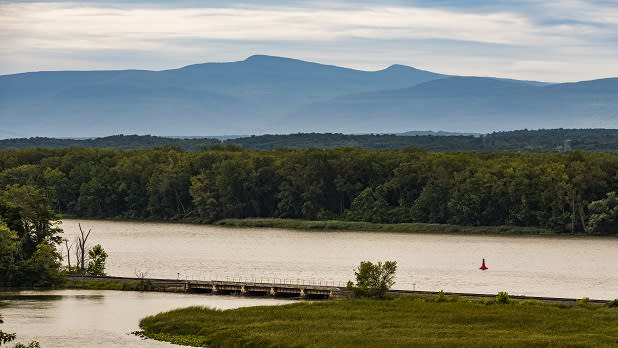 Drive 10 minutes and get ready to experience "the country," as city-dwelling New Yorkers call it. Hike more than seven miles of trail systems on a 736-acre conservation area overlooking the Hudson River and the Catskill Mountains, including a fully accessible trail for wheelchair users. You'll leave with a slew of Instagram photos and Mother Nature will be proud.
12 pm: Hudson-Athens Lighthouse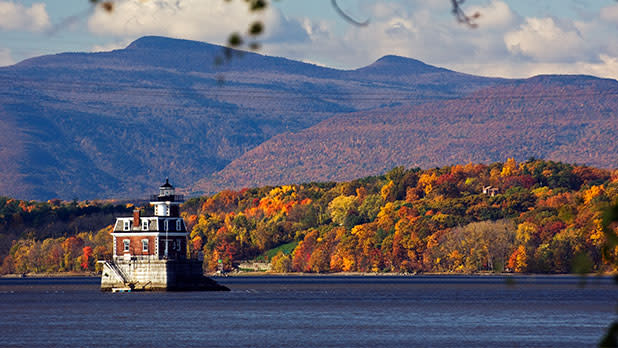 Built in 1874, this iconic landmark sits between the towns of Athens and Hudson, and served as their manned lighthouse until the 1950s. Today, the lighthouse still serves as an aid to navigation, guiding ships safely around the Middle Ground Flats in the Hudson River. Tour the historic landmark on the second Saturday of the month, July through October, and check their events page for upcoming family-focused activities and boat tours. Even when the ferry's not running, it's worth a walk to the waterfront to see the lighthouse from the shoreline, as well as to explore the nearby Basilica Hudson, a non-profit arts and culture center in a reclaimed industrial factory. Founded in 2010 by musician Melissa Auf der Maur (Hole, Smashing Pumpkins) and husband Tony Stone, an acclaimed filmmaker, the space hosts pop-up flea markets, regular local cinema events, live music performances, and more. 
2 pm: Verdigris Tea & Chocolate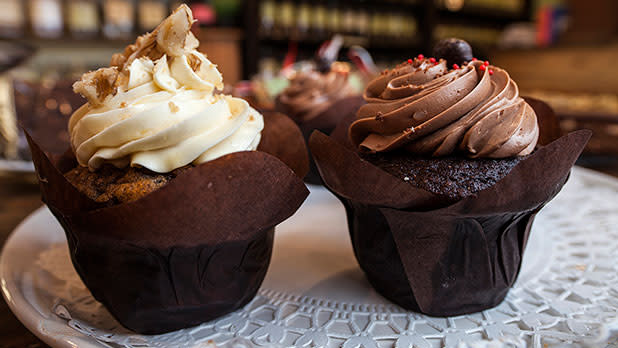 Stop by Verdigris Tea in town for an afternoon snack and caffeine fix (or a hot chocolate for the kids). The establishment comes complete with fine teas from around the globe and some of the most delectable chocolate treats in town.
3 pm: Shopping and Antiquing

Courtesy of Daniel Case
Stroll this charming city by foot and capitalize on Hudson's eclectic assortment of antique shops and boutiques. Boasting 40 antique shops and other businesses within the historic walking blocks on and around Warren Street, you'll be delighted by the quirky character and charm with every establishment. Increasingly, the antique shops share the street with independent clothing boutiques, many with a fashion sense that's more Vogue than Country Living. Fashionistas should check out clog maker Nina Z and Mongolia-born designer Enkyu for women, while men can shop for cutting-edge Japanese and NYC brands at Meridian. 
4:30 pm: Hudson Cruises
Spend the peaceful transition from daytime into evening aboard a scenic cruise of the Hudson River. Watch the sun descend upon the town as you relax and sip a glass of wine or tea. Check the calendar for cruise schedules.
6 pm: The Maker Lounge
Before grabbing a late dinner, stop for a cleverly named cocktail at The Maker Lounge, a dimly lit, romantic room that's part of a growing complex that now includes a cafe, with a luxury boutique hotel and gym slated to open late in 2019. The bar's menu includes drinks such as The Sun Also Rises, made with vodka, rhubarb, elderflower, and lemon, among other literary-themed concoctions. There are also non-alcoholic options, wine, and beer, and a serious bar menu that includes a burger served on a house-made English muffin from sister property Bartlett House in nearby Ghent. 
8 pm: Hudson Brewing Company or Lil' Deb's Oasis
Beer and food enthusiasts should visit Hudson Brewing Company for a locally made glass of wine, beer, or cider on tap, plus snacks from the KC's Fire Roasting Pit food truck outside. Another option is to check out Lil' Deb's Oasis, a lively Pan-Latin restaurant, a "women-powered business" that fosters the city's arts community in the colorfully decorated space. It's a fun stop for natural wine, craft beer, non-alcoholic drinks, and lots of shareable dishes that will transport you to the Caribbean, albeit with Hudson Valley ingredients.  
10 pm: Backbar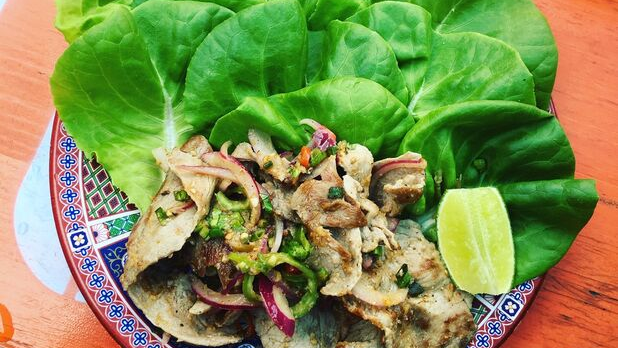 From the team behind the upscale Fish & Game, which brought a prestigious James Beard award to this small city's dining scene, is a casual, late-night bar and restaurant that specializes in Asian street food, New York craft beers, and natural wines. On weekends when the weather cooperates, the large outdoor area opens and fills with families eating delicious dim sum items like fried chicken, pork and veggie dumplings, and bao. 
SUNDAY
10 am: Moto Coffee Machine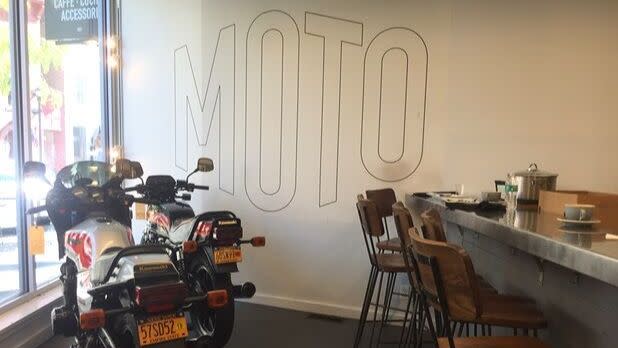 Specialty coffee companies aren't hard to find these days, but Moto Coffee Machine is different. Displaying an impressive collection of vintage motorcycles, visitors can enjoy cappuccinos and savory waffles while viewing or shopping for some seriously cool bikes and sleek gear. With a full menu of hearty breakfast food and freshly brewed coffee, the experience is a flavorful and visionary one.
12 pm: FASNY Museum of Firefighting
It's a quick 10-minute drive from Warren Street to this charming, family-friendly museum, which honors firefighters and features an impressive collection of antique and modern fire trucks. There are plenty of engaging activities for kids ranging from educational to pure fun; what child would pass up the opportunity to slip on a firefighter coat and climb up into the cab of a hook and ladder truck? Plus, there's a gift shop with books, toys, and other firefighter-themed memorabilia.
1:30 pm: Olde Hudson Market Cafe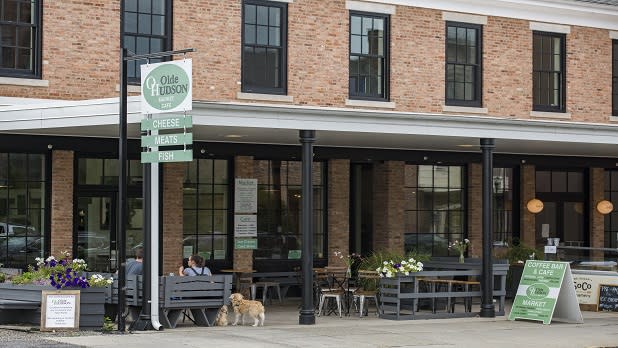 On the way back through town, run into Olde Hudson, one of Hudson's main draws, and grab a gourmet sandwich, imported cheese, and other snacks to eat on the way to your next destination.
2 pm: Olana State Historic Site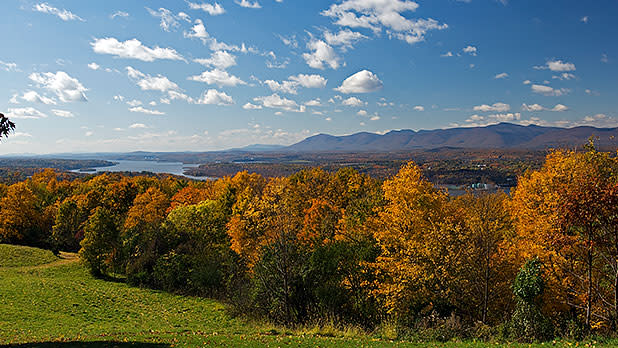 Pay a visit to the home of Hudson River School painter, Frederic Church. The sprawling 250-acre estate is an architectural mix of Victorian design and Middle Eastern decor nestled on a picturesque slope by the Hudson River. Explore the artist-designed landscape on your guided walking tour or open-air vehicle tour through Olana's scenic carriage roads. And don't forget to check their exhibitions page for the latest info on rotating art collections and galleries.
GETTING THERE
Major Area Airport: Albany International Airport. Catch a 45-minute cab or shuttle from Albany Int'l into Hudson.
By Bus: Take Trailways bus service into and out of Hudson from select areas.
By Train: Take Amtrak to the Hudson Station.
By Car:
From NYC: 2 hours
From Albany: 45 minutes
From Philadelphia: 3 hours, 30 minutes
From Boston: 3 hours
Don't forget to post photos of your New York adventures on Instagram and Twitter with #ILoveNY and #iSpyNY and tag us on Facebook!