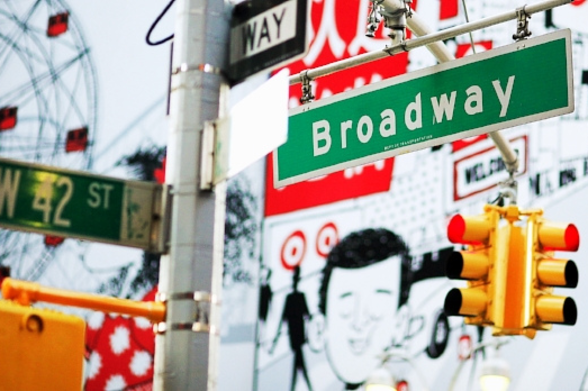 These great books all have one very special thing in common: New York State! From classic literature to page-turning nonfiction to accounts of major historical moments and figures, these books offer insights into what makes New York such a special place. Add these to your summer reading list or enjoy them in any season. You may even be inspired to plan a visit to an attraction based on these 11 great books set in New York State! 
Masks are encouraged, but optional in most settings per New York State guidelines. Individual businesses or attractions may require mask wearing. Call ahead and check websites and social media to make sure attractions and amenities are open and available. 
Updated 7/18/2023
The Legend of Sleepy Hollow by Washington Irving
Photo courtesy of Sleepy Hollow Cemetery
The story that gave the world the Headless Horseman also made the Hudson Valley's Sleepy Hollow, where Irving's classic is set, a favorite Halloween haunt for families. In the tale, a schoolmaster named Ichabod Crane moves to the sleepy but mysterious town and attempts to win the heart of a farmer's daughter named Katrina Van Tassel, but he is one of many suitors. Then he has a fateful encounter with the Headless Horseman. The village of Sleepy Hollow adopted its name from the story in 1996, and celebrates its legacy with annual Halloween parades as well as other year-round attractions that make it a great place to spend a weekend.
The Great Gatsby by F. Scott Fitzgerald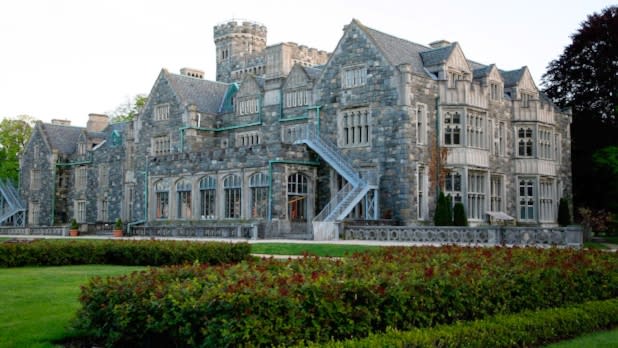 This classic of American literature and the novel that helped define the Roaring Twenties is set mostly on Long Island's North Shore. Today, you can visit the area where protagonist Nick Carraway and his friend Jay Gatsby lived, loved, and partied in extravagant homes, such as the Gold Coast Mansions of Long Island. Near the home said to have inspired the Gatsby mansion in the book is Sands Point Preserve (pictured), a natural history museum, nature preserve, and historic site.
Last of the Mohicans by James Fenimore Cooper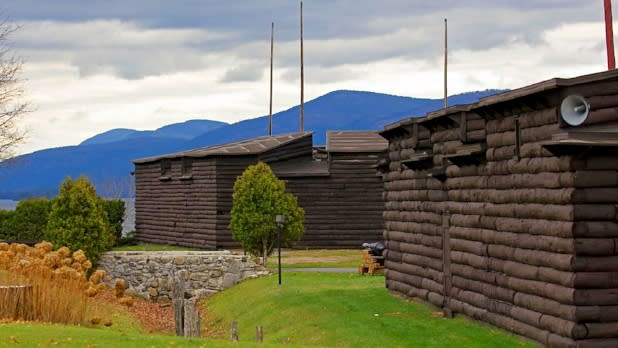 This romantic novel originally published in 1826 is set during the French and Indian War in northern sections of New York State. It features many key scenes at Fort William Henry, today home to the Fort William Henry Museum (pictured), a restored colonial fortress that welcomes history buffs and families visiting the popular Lake George area—as well as fans of this classic book, which has inspired numerous films and television series.
Montauk by Nicola Harrison

Called an "epic and cinematic debut novel" by Goodreads, this set-in-1938 historical romance follows Beatrice Bordeaux, a young woman in a troubled marriage spending the summer in this picturesque beach town on Long Island's East End. The critically acclaimed 2019 novel also captures Montauk's evolution into a popular beach destination, and one of New York's great weekend getaways.
Voices from the Harlem Renaissance, Edited by Nathan Irvin Huggins

Credit: @melliekr on Instagram
Late historian and scholar Huggins compiled 120 essays, stories, and poems that capture the spirit of the Harlem Renaissance, the 1920s era when African-Americans made this New York neighborhood one of the most important cultural centers on the planet. Featured in this classic collection are voices including famed authors and poets W.E.B. Dubois, Langston Hughes, Zora Neale Hurston, and others whose words continue to influence this neighborhood's mystique. Harlem today features many echoes of its Renaissance, in attractions like the Apollo Theater, restaurants like Sylvia's, and beautiful brownstone homes (pictured), museums, and parks.
Food City: Four Centuries of Food-Making in New York by Joy Santlofer
Much of America's food history traces back to immigrants who landed in New York with recipes from their homelands. In this 2016 book, author Santlofer details this tasty history and traces the rise of food brands such as Thomas' English Muffins, Twizzlers, and Hebrew National, which started in New York. Foodies will love reading about the Dutch brewers, Italian pasta makers, bakers, and other immigrants who helped New York become such a long-running food destination.
Showtime: A History of the Broadway Musical Theater by Larry Stempel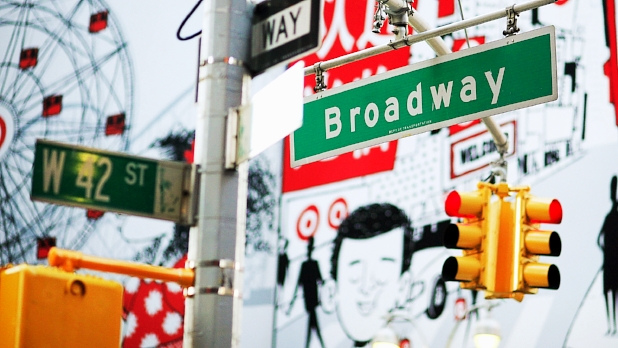 Called "the most comprehensive, authoritative history of the Broadway musical yet published," Stempel's entertaining history of Broadway is a must-read for anyone who has rushed to see Hamilton, Cats, Rent, or any other classic musical, and wants to know more about what happens behind the scenes. The author also sheds light on how Broadway musicals measure contemporary social and cultural values.
Alexander Hamilton by Ron Chernow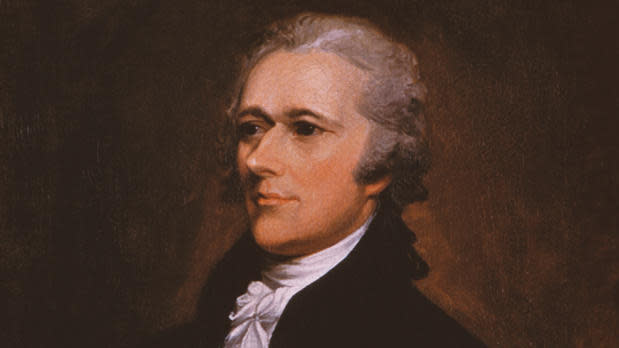 The widely acclaimed 2004 biography about one of New York's best-known historical figures tells Hamilton's incredible story: an orphan in the Caribbean makes his way into New York State politics and becomes one of the Founding Fathers of the United States. Not to mention the subject of the most popular musical ever produced on Broadway! Readers of Chernow's book will love being able to visit many Hamilton sites throughout New York.
The Rise of Theodore Roosevelt by Edmund Morris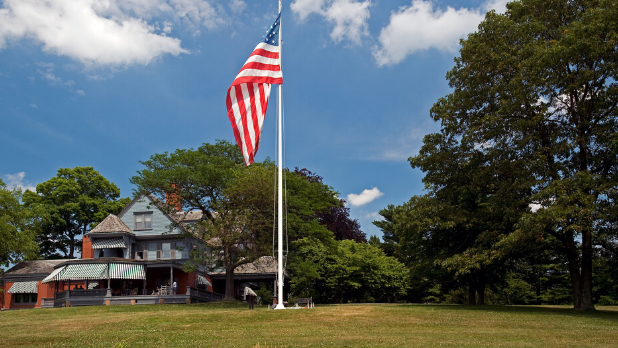 Selected by The Modern Library as one of the 100 best nonfiction books of all time, famed biographer Morris covers Teddy Roosevelt's early years as a Republican leader in Albany to his ascension to President of the United States. The book features many tidbits about his life in New York, such as his father being a founder of the Metropolitan Museum of Art, as well as passages set in Roosevelt's beloved Sagamore Hill residence, the "Summer White House" during his presidency, and today the Sagamore Hill National Historic Site (pictured) in Oyster Bay. 
Catskill Rivers: Birthplace of American Fly Fishing by Austin Francis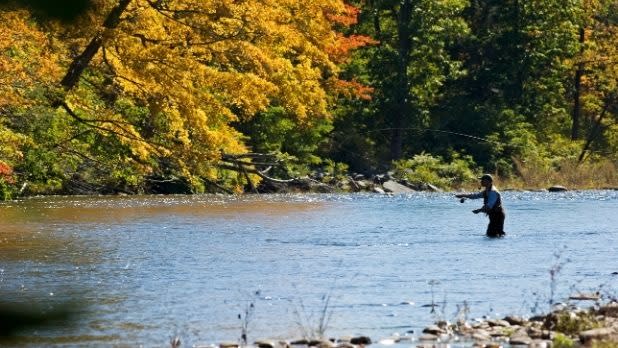 From late spring to early fall, the many streams, tributaries, and rivers in the Catskills call out to fly fishermen and women attracted to the sport but also to the area's natural beauty. Fishing historian Francis details the history of the birthplace of fly fishing in this loving 1983 book, which newsman Dan Rather calls a "classic" in his introduction to the 2014 revised edition. Even those who've never tied a fly or cast a line will enjoy this colorfully recounted history of one of New York's most visited regions.
The Trails of the Adirondacks by Carl Heilman II, Neal Burdick, and Bill McKibben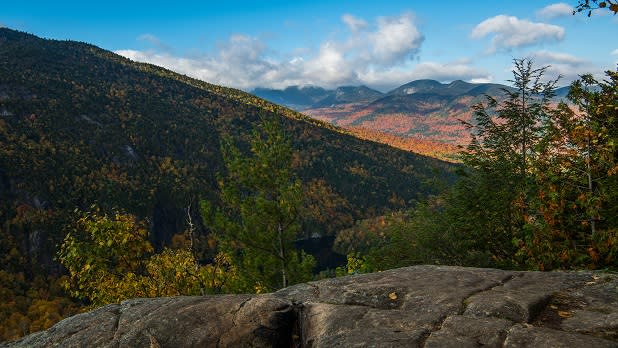 For avid hikers, taking on the 46 High Peaks is one of the ultimate challenges. The Trails of the Adirondacks, a book of Heilman II's photographs with text about the six million–acre Adirondack Park and its many hiking trails, is a beautiful tribute to the breathtaking scenic landscapes that make this such a sought-after destination. Read it and see if it inspires a weekend (or longer!) trip to the Adirondacks to experience its grandeur in person.
---
Don't forget to post photos of your New York adventures on Instagram and Twitter with #iSpyNY and tag us on Facebook!