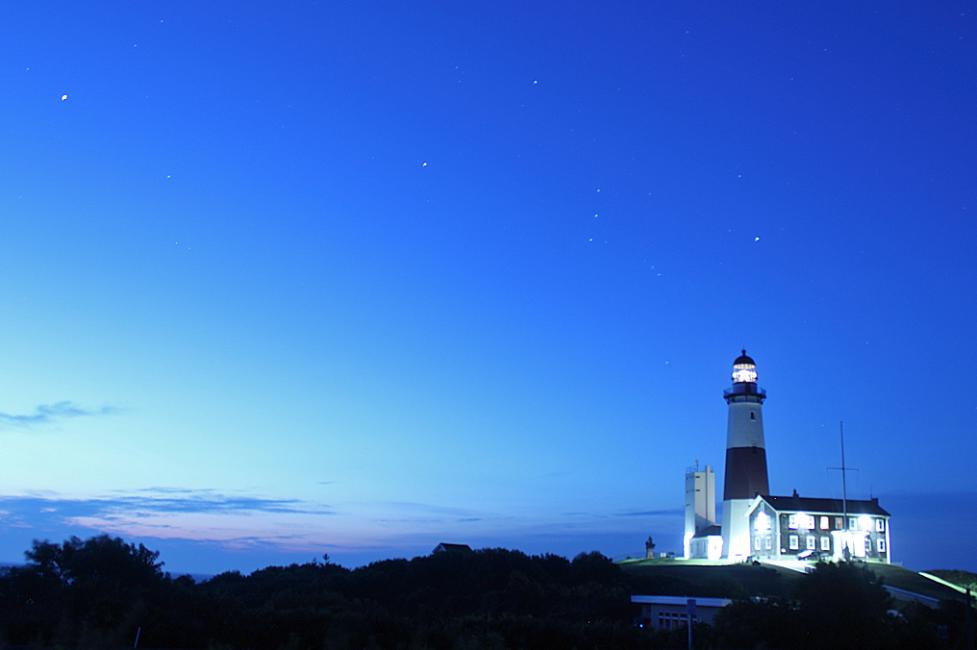 Every summer, vacationers relax along Long Island's sandy beaches, traversing its South Shore all the way down to "the end," or as we know it, all the way to Montauk. Explore its historic lighthouse, kayak its ocean swells, bask in the taste of its vineyards, and you'll understand why more people fall in love with this hamlet each year. Here's your guide to 48 hours in Montauk.
FRIDAY
4 pm: Explore the village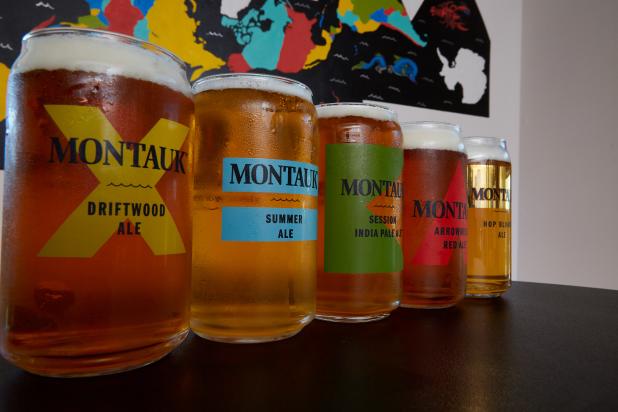 Stroll the beachy streets of Montauk, a charming hamlet on the shores of Long Island just made for summer fun. Home to boutiques, surf shops, and renowned food and beverage spots like Montauk Brewing Co., a walk through the area will reveal its oceanside charm
7 pm: Ocean-fresh catch
After your journey (long or short) into the beach town of Montauk, you're sure to be hungry. Enjoy a fresh seafood dinner caught off the coast at one of Montauk's many waterfront eateries and seafood restaurants like Duryea's Lobster Deck.
SATURDAY
10 am: Explore the sunny shores
Take a step back in time at the Montauk Point Lighthouse. The oldest lighthouse in the state, Montauk Point Lighthouse was authorized by President George Washington himself. Construction was completed in 1792. In addition to the incredible views it offers, the lighthouse also features a museum on its property that's a must see!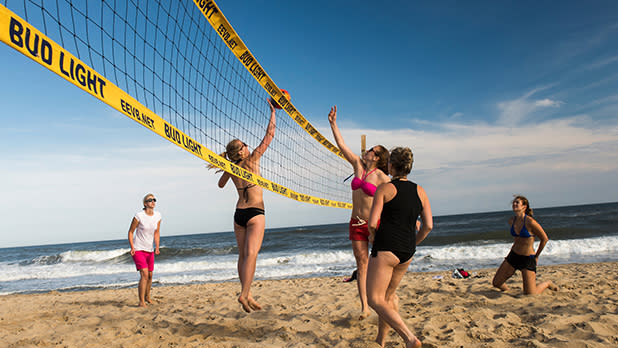 The heavily-wooded tundra that leads to the eastern tip of Long Island encompasses Montauk State Park. Enjoy the scenery and explore not one, but two bodies of water—the Atlantic Ocean and the Block Island Sound. This park offers some of the best surfing and fishing in the world, so make sure to explore on a sunny day.
5 pm: Whale, whale, whale, what do we have here?
Have you ever sailed along the ocean coast? Whale, you're in luck here. Take a trip on the Viking Fleet for first-class fishing and whale-watching off the coast of Montauk. Bring the whole family and enjoy the ride!
8 pm: Live music
Unwind after a long day of exploration at one of Montauk's many dynamic hangout hot spots. Montauk is known to have a lively nightlife filled with live music, eats, and good company—so you can't leave without exploring all that the town has to offer. From lone singers at tiny bars to sunset Reggae on the beach, there's a little something for just about everyone
SUNDAY
8 am: Sunny strolls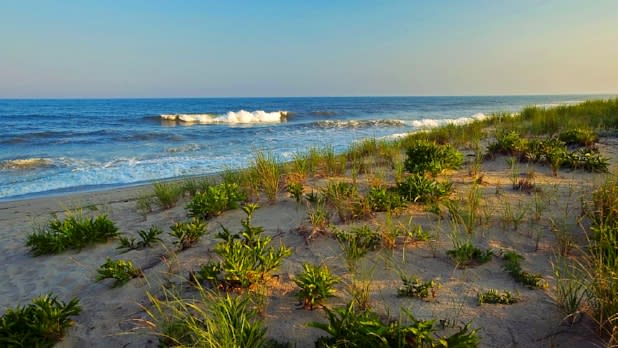 Start your last day in Montauk taking a peaceful stroll down one of the many white-sand beaches. Venture to Hither Hills State Park and let the receding tide graze your toes as you soak in the early morning sun.
10 am: Saddle up
Credit: Olga Gorworek
Visit Deep Hollow Ranch, a 350-year-old working cattle ranch known as the birthplace of the American cowboy. Saddle up for a trail ride on the beach with a real cowboy as your guide. Not much into riding horses? Take a horse-drawn wagon through the scenic pastures, past cattle herds, and up to a sweeping hilltop view of Montauk's cliffs.
1 pm: Chart new waters
Enjoy a seafaring adventure along the coast on Montauk on a sailing catamaran designed to expose the beauty of the coast. Take a private tour if you're with a group or hop aboard one of the many daily scheduled trips. No experience necessary, and all ages welcome!  
GETTING THERE
By plane:
Major Area Airport: Long Island MacArthur Airport, 66 miles from Montauk.
By train:
LIRR to Montauk Station.
By car from NYC: 3 hours
Don't forget to post photos of your New York adventures on Instagram and Twitter with #ILoveNY and #iSpyNY and tag us on Facebook!