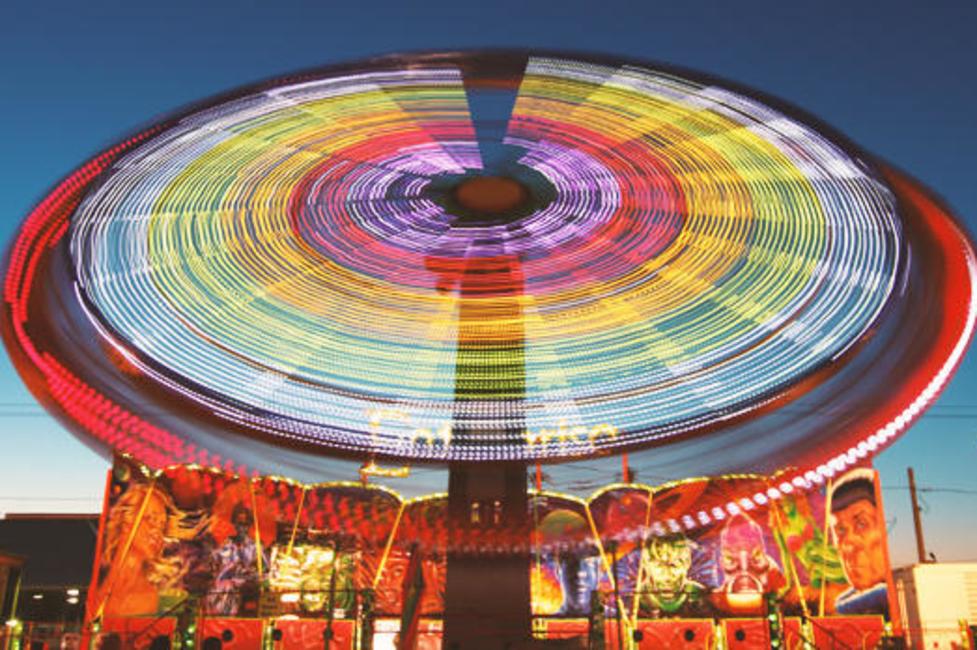 Buckle up, folks! Some serious family bonding is on the agenda this summer. Soak up the sights, sounds, flavors, and experiences of New York on some of the most stunning scenic drives across the state. This summer, we will be releasing road trip ideas, right here on the I LOVE NEW YORK blog. In between games of "I Spy" and pit stops for photo ops, these routes, which include one-, two-, and three-day trip options, will lead you from one unforgettable destination to the next. Get together a playlist with everyone's favorite tunes and hit the road!
Our first road trip idea this summer has your family going all-in on a three-day road trip covering New York's widest expanse. This trip is best for families who want to see ALL of the sights. Start in the capital city of Albany where you'll begin your journey on Route 20, nicknamed "America's Main Street." Route 20 contains 108 miles of designated New York State Scenic Byway between Duanesburg and LaFayette and passes through quaint towns and old farms. From LaFayette take Interstate 81 up to Syracuse, the state's fifth largest city, where you can choose between museums, shops, amusement parks, or even a zoo before you settle in for the night.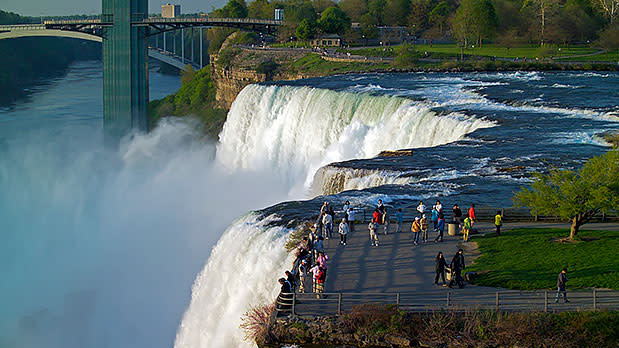 Next up, driving for about 80 minutes on Interstate 90 will take you to Rochester, NY—where the plentiful kid-friendly activities can easily fill the day—and where you can set up camp for the second night. From there you'll depart on another scenic byway: the Great Lakes Seaway Trail. The trail follows Route 18 along the shores of Great Lakes Erie and Ontario and the Saint Lawrence River, landing you at your final destination: the breathtaking Niagara Falls. The approximate driving time is 7 hours, not including the following recommended stops:

Photographer: Daniel Krieger
Dinosaur BBQ began as a traveling concession stand at motorcycle shows and festivals before it settled down for good in Syracuse and grew into the national treasure it is today. Don't miss out on this finger-lickin', sweet n' salty, family BBQ with combos, wings, and all the fixings.
The Great New York State Fair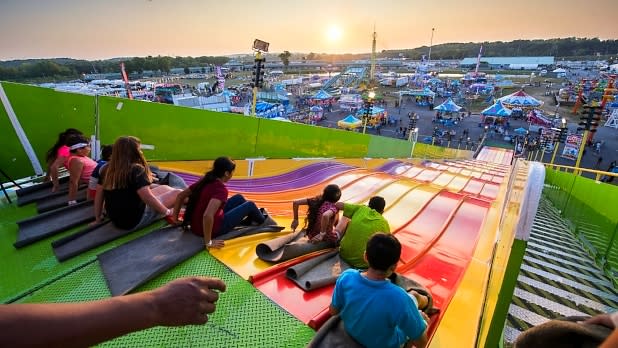 If your schedule allows it, plan to land in Syracuse from August 21 to September 2, 2019 for the Great New York State Fair, one of the country's longest-running and largest state fairs, with rides, prizes, performances, and deep-fried everything. 

Rochester's National Museum of Play is one of the top destinations in the state for families with children. Kids of all ages will find creative, larger-than-life interactive exhibits that inspire learning and curiosity through play.

Photographer: Jim Montanus
With picnic shelters, playgrounds, and 5,000 feet of Lake Ontario shore, the Durand Eastman Park and Beach in Rochester is famously family-friendly.
Hotels in Rochester:
Holiday Inn Rochester Downtown Rates at around $132/night
East Avenue Inn and Suites Rates at around $127/night
Hotels in Syracuse:
Quality Inn & Suites Downtown Syracuse Rates at around $95/night
Aloft Syracuse Inner Harbor Rates at around $119/night