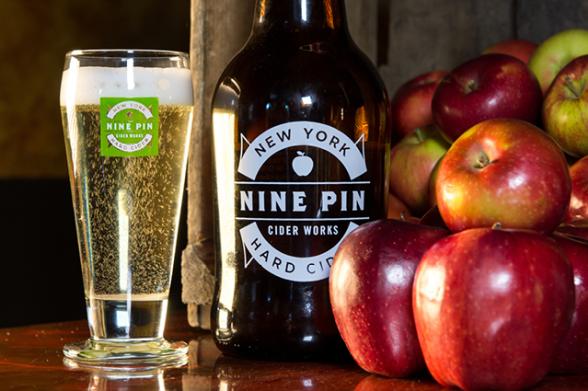 This Mother's Day, surprise your mom with a meaningful gift from New York State. From award-winning wine and a beautiful candle to breakfast in bed or jewelry with a story, choose the gift that's perfect for your mom—one that's evocative of an experience you enjoy together. Check out the following Mother's Day gift ideas that you can order and have delivered to delight your mom with a New York treat this May 14. 
Updated 04/20/2023
Pancake Breakfast From The Wild Center (Adirondacks)

Give your mom breakfast in bed with a pancake breakfast from The Wild Center, a museum featuring interactive exhibits about wildlife and nature in the Adirondacks, where they make their own maple syrup each spring. In your gift, include pure Adirondack maple syrup, organic pancake and waffle mix, and maple hard candy, everything you need to give your mom a morning to remember. Pancake fixings and additional gifts are available at The Wild Center's online store. Tupper Lake; prices vary depending on the item.
Cider from Nine Pin Cider (Capital-Saratoga)
Order Nine Pin Cider online and have it delivered directly to your Mom! Albany's favorite farm cidery is now shipping hard cider all over New York and even to many other states. The popular cidery has plenty of options besides hard cider, including sparkling non-alcoholic ciders, great apparel options, cider-scented candles, and other gift ideas in their online shop. Albany; prices vary depending on the item.
A Keepsake from the Museum at Bethel Woods (Catskills)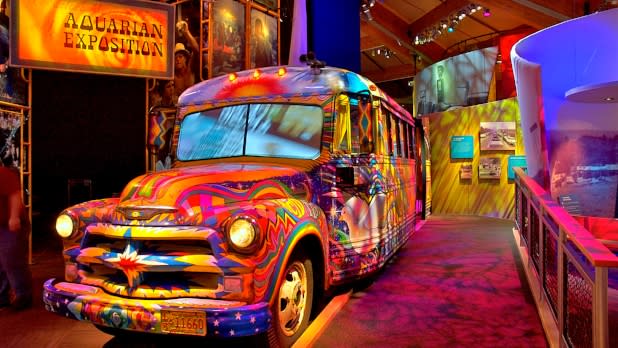 Is your mom a music fan who loves listening to classic rock and folk? Get her a gift from the Bindy Bazaar Museum Shop at the Museum at Bethel Woods, the historic site of the 1969 Woodstock Festival. With a wide variety of items available including t-shirts, keychains, flags, puzzles, and books about the festival, your mom will cherish this unique keepsake. Gifts may be purchased at the Bindy Bazaar's online shop. Bethel; prices vary depending on the item.
Jewelry from the Herkimer Diamond Mines (Central New York)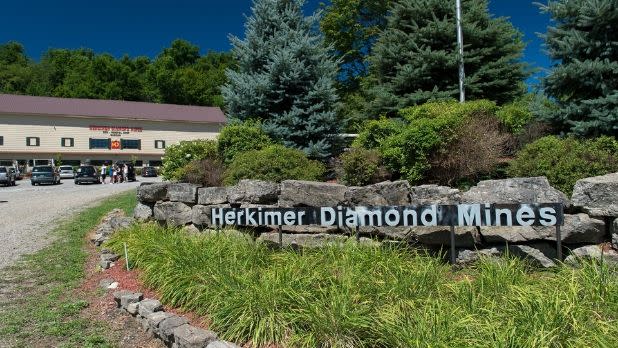 Diamonds are a mom's best friend—especially if they're from the Herkimer Diamond Mines in New York! This popular attraction's online gift shop offers a range of jewelry options featuring the precious gems cut from double-terminated quartz crystal. Order mom a set of earrings, a bracelet, or necklace with a unique story to boot from their online shop. Herkimer; prices vary depending on the item.
The National Comedy Center Anywhere Package (Chautauqua-Allegheny)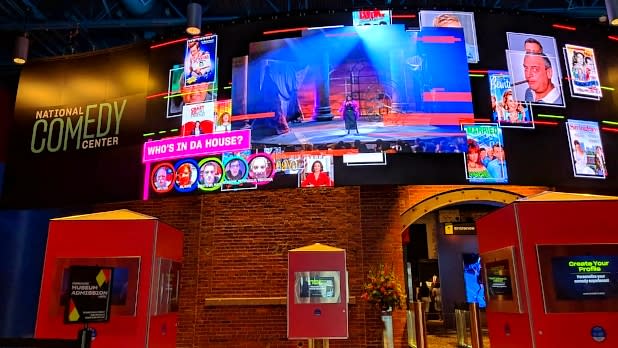 Laugh with your mom by getting the National Comedy Center Anywhere package from the National Comedy Center, an exciting inside look at incredible, smile-inspiring exhibits. Your mom and one guest will have access to different categories of videos, such as The Stand-Up Lounge, The Movie House, and Late Night, which feature exclusive clips from late-night talk shows, the history of stand-up, and more! Experience some of what the museum has to offer at home, then visit it together, as National Comedy Center Anywhere includes a ticket to the museum for a future date. This package can be purchased on the National Comedy Center's website. Jamestown; the online experience is $19.50.
Wine From Heron Hill Winery (Finger Lakes)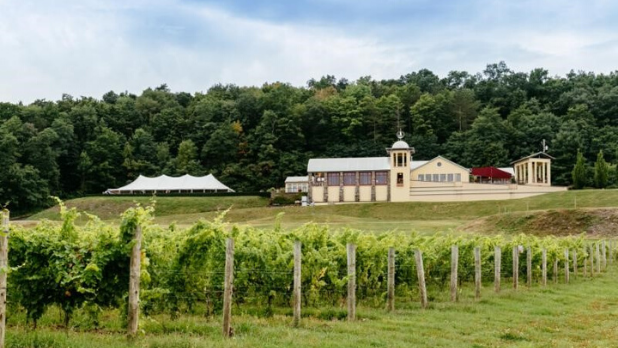 Purchase wine for your mom from Heron Hill Winery, part of the Keuka Lake Wine Trail in the Finger Lakes. The acclaimed winery, open since 1977, offers reds, whites, and roses, so they're sure to have an option that's right for your mom. For a unique twist, check out the shop's Trio Packs, which include three bottles of Heron Hill's wines at a discounted price, or the red wine infused dark chocolate cherries for a delightful treat. If you still can't decide what to get for mom, send a gift card to use in-person at Heron Hill locations or in the Heron Hill Winery's online shop. Hammondsport; price for wine and gifts vary.
Adopt an Animal at the Buffalo Zoo (Greater Niagara)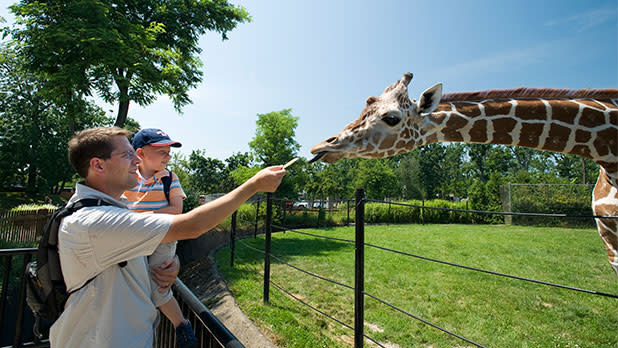 Make a donation in your mom's name to join the Buffalo Zoo's Adopt an Animal program, giving her the gift of helping an animal at the zoo. Choose your mom's favorite animal, then plan a future visit to the zoo to see the animal she's adopted. An African lion, a California sea lion, a Canada lynx, a giraffe, a polar bear, and a snow leopard are just some of the animals you can adopt at the third oldest zoo in the United States. You can check out some of the animals in action on the zoo's Instagram page, and join the Adopt an Animal program on the Buffalo Zoo's website. Buffalo; minimum donation price is $25.
An Artsy Book from Storm King Art Center (Hudson Valley)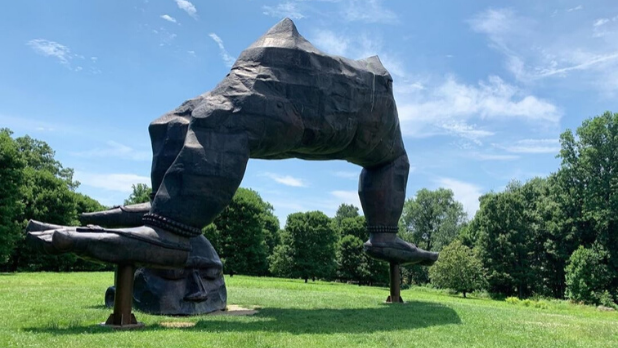 Moms who love art and the outdoors will be thrilled to receive a book from Storm King Art Center, the Hudson Valley sculpture park known for its world-renowned sculptures placed around the center's 500 acres. Storm King Art Center: Sculpture Guide, featuring information about the impressive collection at Storm King Art Center, and Sarah Sze: Fallen Sky, contextualizing Sze's outdoor art Fallen Sky and its accompanying installation Fifth Season, and many other inspiring books are available. Additional items, such as a key chain, bookmark, and t-shirt can also be purchased at Storm King Art Center's online store. New Windsor; book prices vary. 
Exclusive Sunglasses From Gurney's Montauk Resort (Long Island)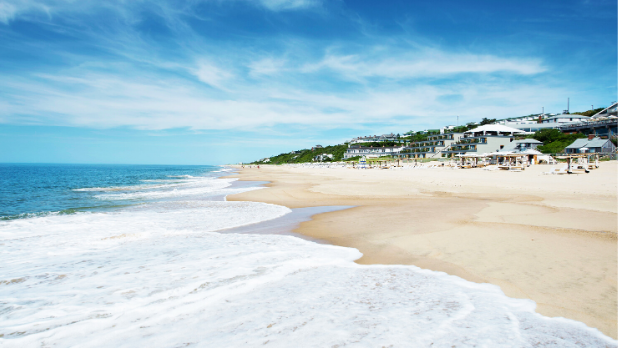 Splurge on exclusive Garrett Leight sunglasses with cued cellulose acetate frames and a stainless steel core from Gurney's Montauk Resort to give your mom the feeling that she's just had a relaxing day watching the sunset and feeling the ocean breeze. Want to up the ante on your gift? Add in a gift card as the hint of a future trip to Gurney's Montauk with your mom and your whole family. With luxurious rooms, the relaxing Seawater Spa, a fire pit lounge, and exceptional eateries, a stay at Gurney's is definitely something to look forward to. The sunglasses, along with other Gurney's items, such as sweatshirts, a water bottle, t-shirts, hats, and more, may be purchased on Gurney's online shop. Montauk; the sunglasses are $420, other prices vary.
A Goldbelly NYC Food Subscription (New York City)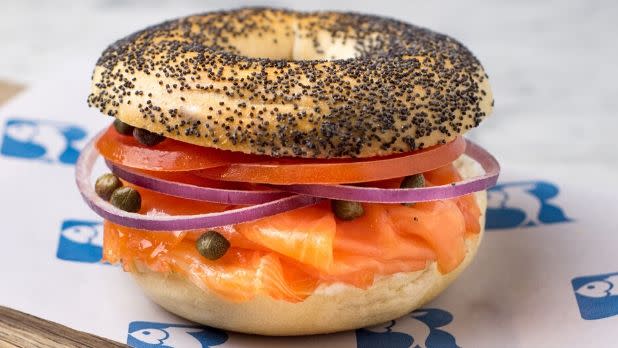 New York City's classic dishes from beloved restaurants can get shipped straight to your mom with a subscription from Goldbelly. When you purchase a Goldbelly NYC subscription Box, you'll be helping and supporting local-restaurants and businesses. So you can give mom a taste of NYC's famed lox and bagels (from Russ & Daughters, pictured), cheesecake, or pizza for her to enjoy at home. Three– and six-month subscriptions are available, with each box containing enough food to serve four people. $84.95 per month via Goldbelly. 
A Gift of Art from the Frederic Remington Art Museum (Thousand Islands-Seaway)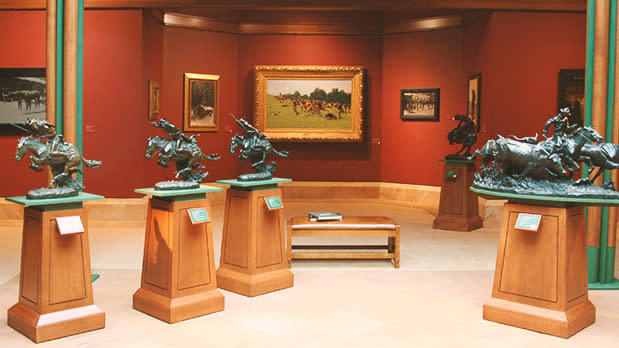 Find the perfect art-inspired gift for your mom from the Frederic Remington Art Museum. Purchase select items from the gift shop, including The Art of Being an Artist: Sally James Farnham, American Sculptor by Peter Hassrick, a locally made pottery mug, White Wings note cards, and even prints of Remington's artwork. The gift shop also has sculpture reproductions, books about Frederic Remington, and souvenirs like tote bags, puzzles, and more. Items are available for purchase on the Frederic Remington Art Museum's online store. Ogdensburg; price of items vary.