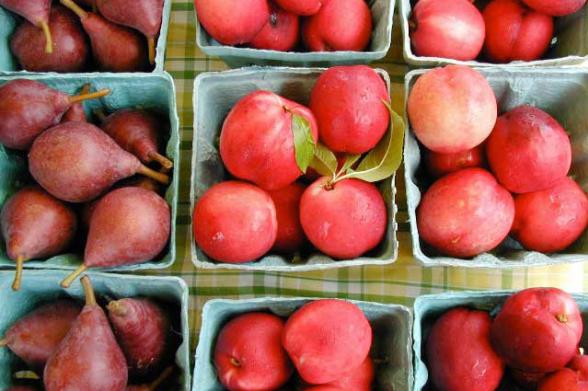 From honey to harvest, New York State comes alive from spring to early autumn. Here are some of the best farmer's markets across the state to shop local and taste all that our great state has to offer. Many of the markets move indoors for winter, often through April. Check the markets' individual sites for up-to-date details and for information about participating farms and purveyors. 
Masks are encouraged, but optional in most settings per New York State guidelines. Individual businesses or attractions may require mask wearing. Call ahead and check websites and social media to make sure attractions and amenities are open and available. 
Updated 7/18/2023
Head to the Saratoga Springs Outdoor Market, which runs from May-October, for an array of vendors selling local vegetables, fruit, honey, wheat, wool products, baked goods, soaps, and more. The market, which started in the late summer of 1978, is open at High Rock Park Wednesdays 3pm-6pm and Saturdays 9am - 1pm, and in Clifton Park Mondays 2pm-5pm.
Open starting in May for the spring and summer seasons, this outdoor market is held by the Beacon waterfront, so you can soak in a lovely view along the Hudson while you shop. Purchase an array of locally grown organic vegetables, sweet fruits and fresh meats, cheeses, jams, vegan ice cream, and more. The market is open on Sundays from 10 am-3 pm (and 10 am-2 pm during the winter season).
The Rhinebeck Farmer's Market is open every Sunday from May 7 to December 17 (no market December 3), rain or shine from 10 am-2 pm. There are vendors that are sure to please shoppers looking for skin remedies, produce, flowers, bee products, alpaca fleece, kombucha, meat, and beer––all unique to the area. 
The Millbrook Farmer's Market is open every Saturday from 9:00 am-1 pm, from May 27 to October 28. Some of last year's goodies included homemade Italian bread, biscotti, and cannoli from Anna's Cucina, organic and fair trade coffee from Reverie Coffee, locally crafted hand soap from Haus No.25, New York State maple syrup from Soukup Farms, and much more. Produce and meat options are plentiful as well.
Every Saturday from 9 am-2 pm, more than 100 vendors ranging from growers and artisans to bakers and chefs from the Capital area sell their products to eager shoppers at the Troy Waterfront Farmer's Market. The best part? You buy directly from the producer, who can give you perfect tips for enjoying your purchase. From May through October, the market moves outdoors giving visitors the opportunity to mingle in Monument Square between the tents, sidewalk tables, and live music stages. You can also bring your purchased treat or meal over to the Riverfront Amphitheater and take a seat to eat in the sun and let the kids play in the splash pad fountain.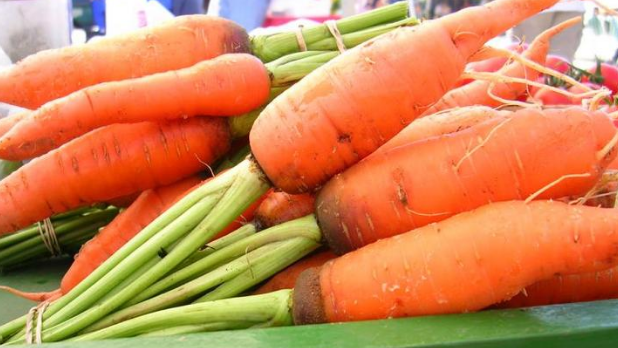 For the freshest of the fresh, check out this farmer's market in the city of Hudson, which strictly allows only local vendors. This year, the market is celebrating its 26th season with a jam packed schedule of live music and special events. Shop for all your produce, cookies, jams, or sunflowers every Saturday from 9 am-1 pm, beginning April 22.
"Be local. Buy local," is the motto for this market. Check out handmade goods, art, natural body products, baked goods, and more all from within a 40-mile radius of New Paltz! Support local farmers, strengthen the local economy, and know exactly what your family is eating by shopping at this environmentally and health-conscious market. Open every Sunday from 10 am-2pm, June through October.
Located on Ithaca's stunning waterfront, this market has been cultivating earth and community since 1973. Their vendors gather under the notion of promoting "joyous commerce" together for the sake of Ithaca's communal happiness and health. Shop for succulents and flowers to decorate your home, cutting boards for your produce, or try the unforgettable apple cider donut. The waterfront market takes place every Saturday (opening April 1, 2023) and Sunday (opening May 7, 2023). There's also a Wednesday market at East Hill Plaza offered May 3 to October 25, 2023. Check hours for each day on the market's website.
Travel to Callicoon for a "producer-only" market (meaning the producers are the ones you're buying from) bountiful in fresh, locally grown produce, meats, eggs, cheeses, wines, syrup, herbal tea blends, and more—all from within 75 miles. Join them Sundays 11am-2pm at Callicoon Creek Park starting in April.
This popular Rochester attraction is more than just a farmer's market: it's a local institution open since 1905! Full of artwork and crafts, as well as local seasonal vegetables and luscious orchard fruit, the market is packed with treasures. Open three days a week (Tuesday, Thursday, and Saturday) year-round with over 300 vendor stalls, it's a must-see in Rochester as well as a great way to shop for fresh local and imported ingredients for your next farm-fresh cooking creation!
---
Don't forget to post photos of your New York adventures on Instagram and Twitter with #iSpyNY and tag us on Facebook!