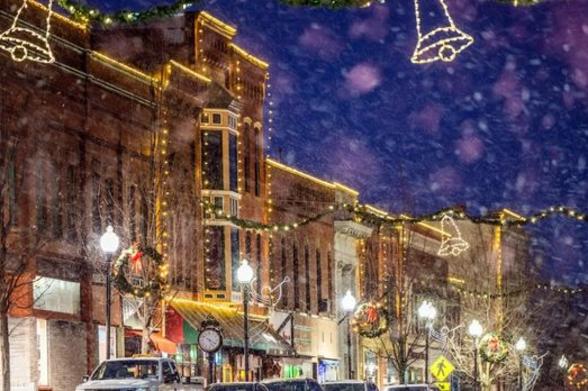 Covering nearly 4,700 square miles, the Finger Lakes region is home to some of the most idyllic outdoor excursions, parks, and alluring glacial lakes. Aptly named, 11 lakes of varying size and depth, along with world-renowned wine trails, make this region a vacation destination in any season. Almost as plentiful as the lakes are the ski resorts! Fuel your adventurous side with eight unique ski areas spread across the region. Unwind (better yet, unwine-d) after a powder-packed day with a winery tour, or walk on the wild side and check out the local zoo. The après-ski possibilities are vast in the Finger Lakes.
Jump to: Breweries & Pubs | Wineries & Cocktail Bars | Dining | Spas | For Families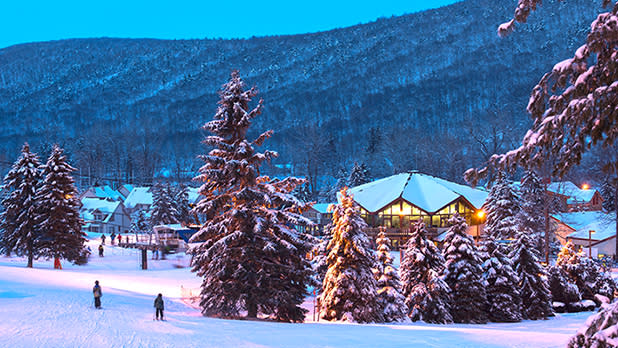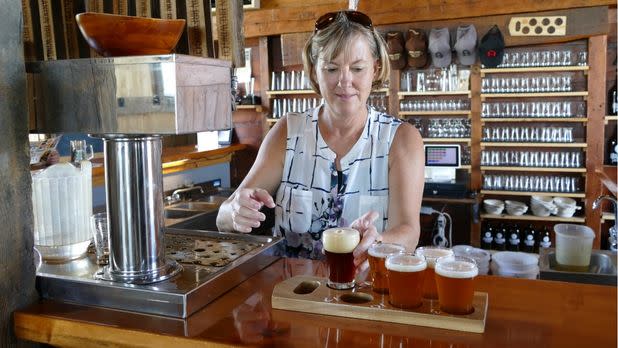 Situated on 25 acres of vineyards and hops overlooking scenic Keuka Lake, Abandon Brewing Company resides in a 19th-century farmhouse in the quiet village of Penn Yan. Locally-sourced ingredients are well fermented to create innovative flavors and the entire brewing process operates on geothermal energy, making it sustainable. Choose from more than a dozen beers on tap in the rustic taproom, featuring a dry hopped sour and rye whiskey barrel-aged imperial stout. This brewery is under 30 minutes from Bristol Mountain and Hunt Hollow Ski Club.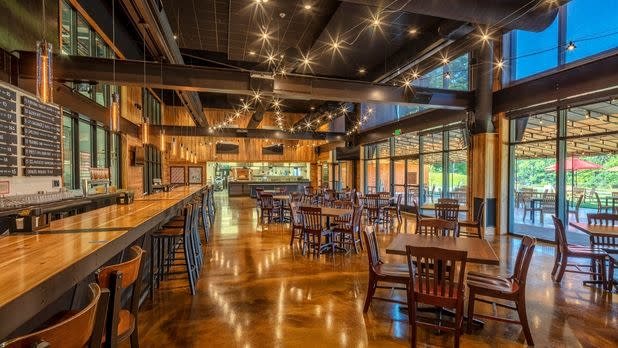 Outside the lakeside town of Cazenovia and just over 20 minutes from Song and Labrador mountains, you can sip the day away at Meier's Creek Brewing Company. All brewing and bottling take place onsite, so there's always a fresh beer ready to be poured from their 16 taps that can be enjoyed on their three-season patio or beer garden. Peek into the brewing facility through a wall of floor-to-ceiling windows while tasting a new release like the Nitro Hot Chocolate Stout. A trip to Meier's is not complete without venturing through the 22-acre property that features hops and barley fields, an active apiary, and a path to the Burlingame Trail network of walking, hiking, and snowshoeing trails.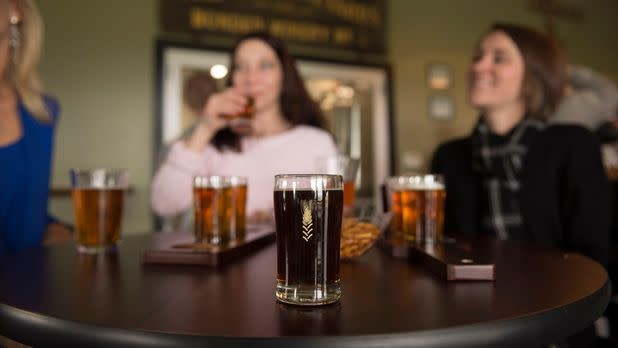 Steuben Brewing Company offers a brew with a view. Whether you're out to sample a few beers by yourself or you've got your whole posse with you, choose from brews like the popular Pale Ale, Bourbon Barrel Aged Imperial Stout, or Hometown Brown. With eight beers on tap, including three rotating experimental beers fully crafted from local ingredients, you're sure to find something you love. This brewery is 30 minutes from Bristol Mountain and Hunt Hollow Ski Club.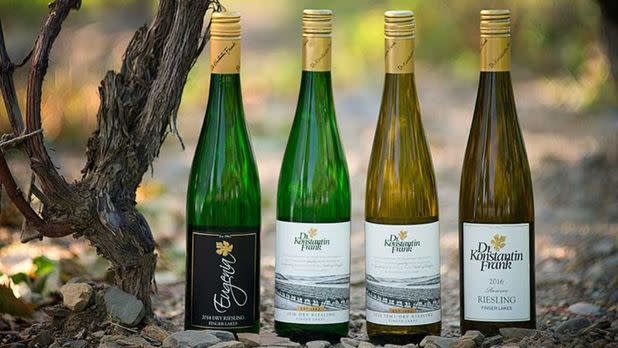 Dr. Konstantin Frank Winery is one of the most prestigious and beloved wineries in the Finger Lakes. The winery's founder, Dr. Konstantin Frank introduced vinifera (classic European grape varieties) to the region, starting a winemaking renaissance. The winery is situated on the southwestern hills of Keuka Lake and offers world-class wines based on cool climate grape varieties like Riesling, Pinot Noir, and Rkatsiteli. Combine quality wines with spectacular views and some of the most knowledgeable tasting room staff in the Finger Lakes, and you're sure to have an unforgettable experience. This winery is about 30 minutes from Hunt Hollow Ski Club and Bristol Mountain.
At Fox Run Vineyards anyone should be able to enjoy a glass of wine, regardless of where they are on the wine experience spectrum. In-depth tours of the vineyard and winemaking facility are offered year-round. A friendly and knowledgeable staff will guide you through samplings and show you why Fox Run Vineyards is a premium vinifera winery and café. This winery is conveniently located 45 minutes from Bristol Mountain and Hunt Hollow Ski Club.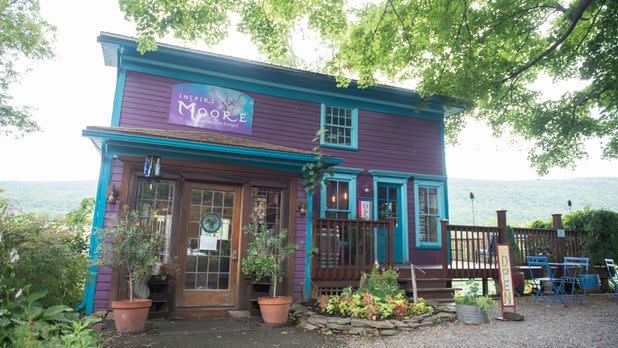 Inspire Moore is a winery that truly lives up to its name. This boutique winery, vineyard, and retail shop is an eco-friendly business focusing on sustainable practices from the vineyard to the tasting room. Directly next to the tasting room is Roots Cafe, offering homemade, local ingredient-sourced fare. Inspire Moore is open on weekends year-round, and produces over 12 different wines, including Riesling, Gruner Veltliner, Chardonnay, Pinot Gris, Traminette, Cabernet Franc, Pinot Noir, Zweigelt, Merlot, Cabernet Sauvignon, and award-winning 'Best of NY state' Blaufrankisch. Fun fact: Their "Love Riesling" has been featured in Brides Magazine. This winery is only 10 minutes from Bristol Mountain and Hunt Hollow Ski Club.
Located in a restored 19th-century Dutch Colonial barn, Ithaca's own winery and distillery features an especially picturesque setting to enjoy memorable wines and spirits styled to suit a variety of tastes. Panoramic views overlook the vineyards, pond, and gardens. A line of specialty spirits distilled from local grapes includes vodka, gin, limoncello, grappa, and orangecello. Six Mile Creek Vineyard offers award-winning wines including their 2016 Cabernet Franc. This vineyard is only 30 minutes from Greek Peak Ski Resort.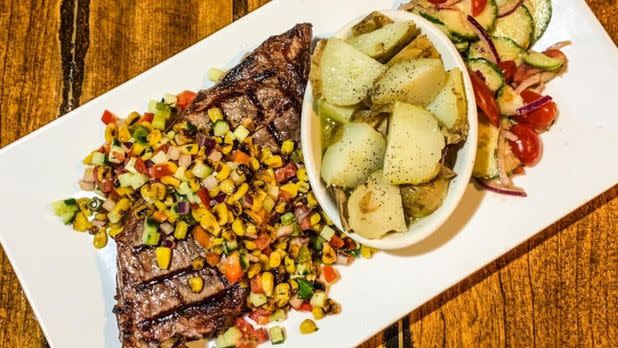 If you're in the mood for high-quality gastropub food, Hairy Tony's is the place to be. Nestled in the heart of Cortland, this local gem is a hop, skip, and ski-jump away from Song and Labrador mountains and Greek Peak Ski Resort. The menu changes seasonally to ensure the usage of the freshest ingredients possible, and with delicious menu items ranging from chicken spiedie salad to filet mignon, there is something for everyone. Ski the day away and stop by for late-night bites; nachos, mix n' match tacos, and burgers are just a few popular menu options.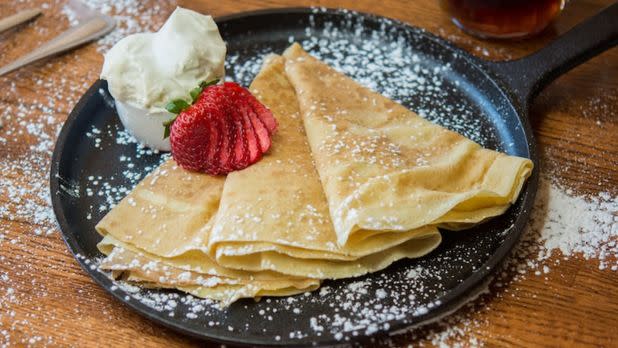 Being featured on Food Network's "Best Thing I Ever Ate" makes Simply Crepes a must-try. This full-service, casual restaurant serves up scratch-made sweet and savory crepes along with seasonally changing menu items. The menu boasts on-trend recipes enjoyed morning, noon and night - pushing the limit of what it means to "be a crepe". For variety, enjoy other menu favorites like the famous crepe-battered fried chicken, burgers, breakfast sandwiches, and french toast. Cozy up by the fireplace with a local wine, beer, or cider in this historic building. Simply Crepes is just 10 minutes from Powder Mills Park.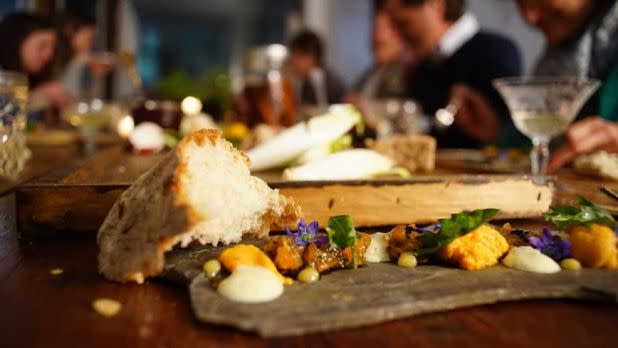 FLX Table in Geneva was dreamed up by Chef and Master Sommelier Christopher Bates. In most restaurants you have your own table, but FLX Table shakes things up. A single, large table seats just 12 people making it a focal point of the experience. You will sit with your party, but may also be dining with strangers who could become friends by the end of the experience. Featuring unique three to five-course dinners that change often, and a wide selection of local beers and wines to compliment the entrees, every night makes for a one-of-a-kind, farm-to-table experience at FLX Table. This restaurant is within 30-40 minutes of Brantling Ski Slopes, Powder Mills Park, Bristol Mountain, and Hunt Hollow Ski Club.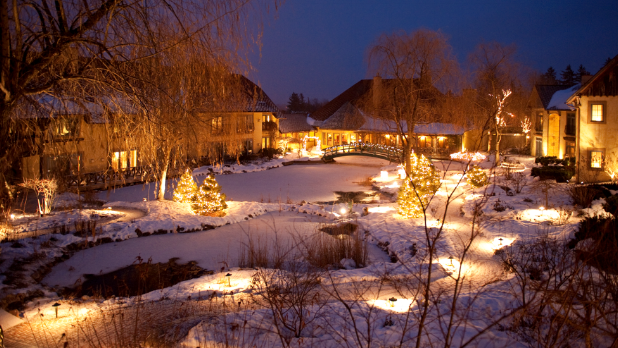 Mirbeau Inn & Spa Skaneateles is a 34-guestroom spa retreat combining the amenities of a gracious French manor house, a world-class spa, and casual dining, all with the elegant comforts and residential feel of a private estate. Relaxation is just as abundant outside the spa in the Village of Skaneateles, a beautifully petite "walking village" located directly on the north shore of pristine Skaneateles Lake, one of the purest and most beautiful lakes in the world. Stroll through the tree-lined streets, 19th-century homes, interesting antique shops, boutiques, art galleries, and restaurants. The spa is located just 30 minutes from Song and Labrador mountains.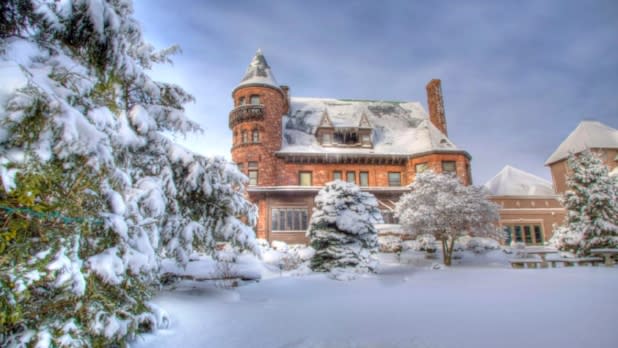 On the shores of deep blue glacier-carved Seneca Lake, Belhurst takes you away to a place filled with history, beauty, and breathtaking views. Relax and rejuvenate at the Isabella Spa-Salon with signature body treatments and luxurious facials, state-of-the-art hair and nail care, and more. A full range of spa and salon treatments are designed to soothe the mind, body, and soul and provide the best care in the industry. Isabella Spa-Salon is within 30-40 minutes of Brantling Ski Slopes, Powder Mills Park, Bristol Mountain, and Hunt Hollow Ski Club.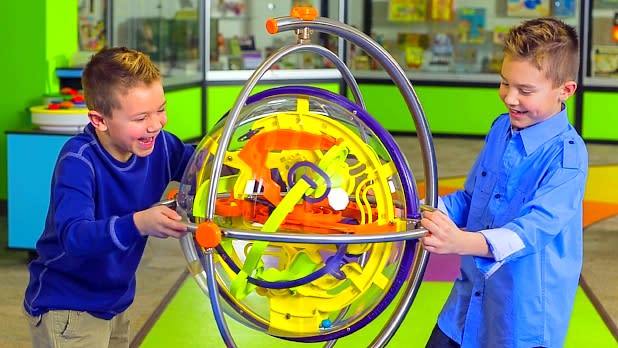 National Museum of Play at The Strong is the ultimate play destination for all ages! With 150,000 square feet of dynamic, interactive exhibit space, The Strong provides entertaining, educational, and unforgettable intergenerational fun. This venue is the only collections-based museum in the world devoted solely to play. It houses the most comprehensive collection of dolls, toys, and play-related objects in the world. The Strong is only 15 minutes from Powder Mills Park.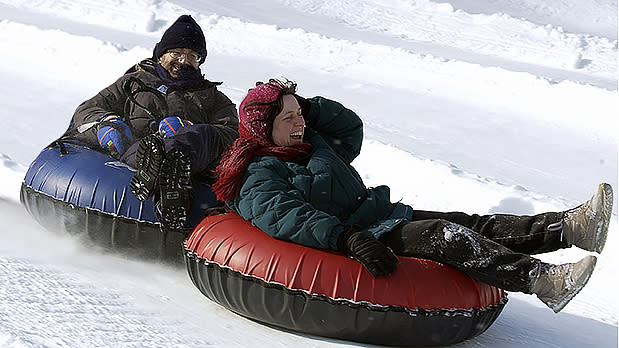 Greek Peak Mountain Resort is one of the ultimate winter destinations in New York, offering outdoor skiing and activities including a 20-lane tubing center and a 41,000-square-foot indoor water park. Cross-country ski, snowshoe, or hike across the 7,000 acres of state-protected land.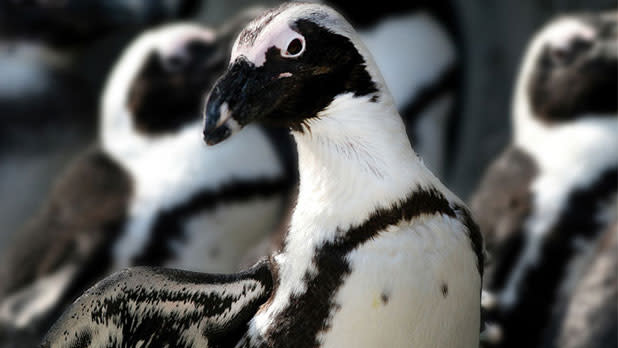 Situated on 15.5 acres along the Genesee River, the Seneca Park Zoo is the ideal family attraction, even in the winter. The zoo leads conservation efforts locally, regionally and internationally. African lions, olive baboons and African elephants reside in the A Step Into Africa Exhibit. The Rocky Coasts Exhibit offers underwater views of the habitats of polar bears, sea lions, and African penguins. Bornean orangutans, a white rhino, a curious mob of meerkats, a pair of ring-tailed lemurs and snow leopards round out a memorable zoo experience.
---
Share New York State adventures with us on TikTok, Instagram and Twitter with #ILoveNY and #iSpyNY, and tag us on Facebook!