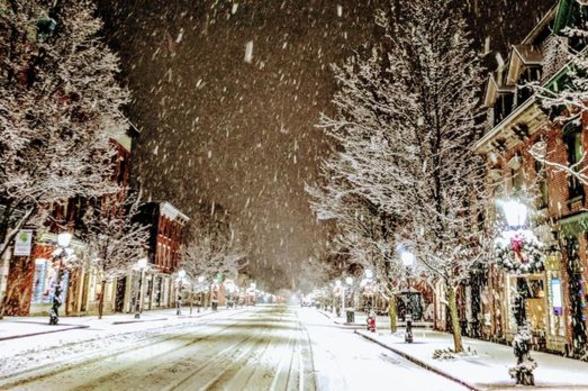 The Hudson Valley is rich in culture, food, history, natural beauty, and so much more. From famous vineyards, orchards and farms, to scenic mountainscapes and sculpture parks, there are activities for everyone. Not to mention, the Hudson Valley area is home to the Culinary Institute of America, meaning there is no shortage of gourmet, eclectic dining options in this region. Before settling into the après-ski ambiance, venture to any of the area's ski resorts that will take you out of busy city life and transport you into nature's snowy bliss. Check out New York's oldest operating ski area, Mount Peter Ski Area. Immerse yourself in the history of Victor Constant Ski Area at West Point. After a day of shredding the slopes at Thunder Ridge Ski Area, warm up in the beautiful glass atrium at the baselodge.
Jump to: Breweries & Pubs | Wineries & Cocktail Bars | Dining | Spas | For Families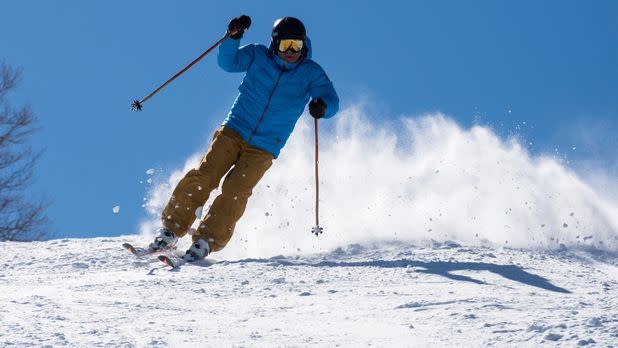 For the Beer Lover: Breweries & Pubs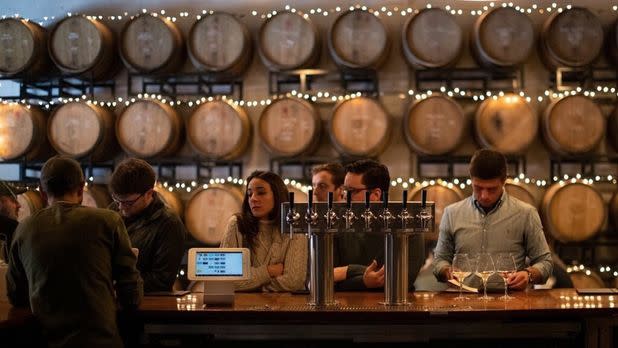 Credit: @hudsonvalleybrewery on Instagram
Good beer, good people, good vibes. Hudson Valley Brewery has all three and is a top spot for craft beer enthusiasts, featuring a rotating menu. The tasting room is open Thursday–Sunday and offers crowlers as well as take-home cans. Sour fans rejoice! This brewery is known for their must-try sour beers.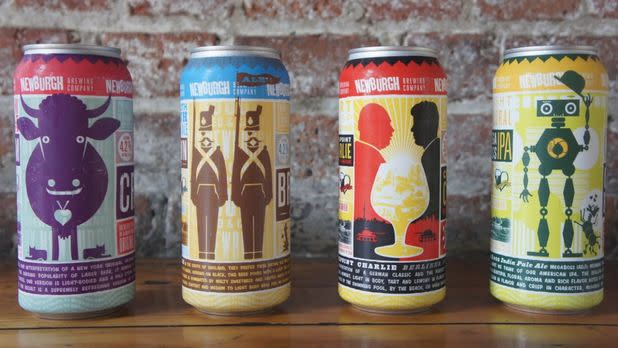 This craft production brewery near Victor Constant Ski Area and Thunder Ridge Ski area, is located inside a 160-year-old brick warehouse. Newburgh Brewing opened in 2012 and brews 6 year-round styles in addition to a large selection of specialty and one-time offerings. A beautiful taproom at the brewery features long communal tables, games, and breathtaking views of the Hudson River Valley.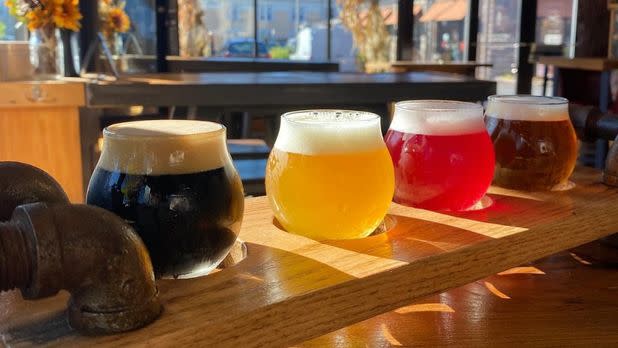 Credit: @cbc_warwick on Instagram
After a day on the slopes at Mount Peter, head down to the Craft Beer Cellar and enjoy the tap room, beer and cider market, and specialty gourmet grilled cheeses. Offering an extensive selection of local craft beers on-tap, flights, cans, and to-go options, this place is a beer lover's paradise.
For the Wine & Spirits Enthusiast: Wineries & Cocktail Bars
Blend the high quality standards of a European chateau, the freshness of a local farm, and the casual, friendly atmosphere of a favorite pub. The result: Warwick Valley Winery & Distillery. Started in 1994, the wines, ciders, and distilled spirits makes this venue a unique gem in the picturesque Hudson Valley. Tastings for the Black Dirt Distilling Co. are also provided. Complete with a gourmet cafe, this TasteNY attraction is a must-visit.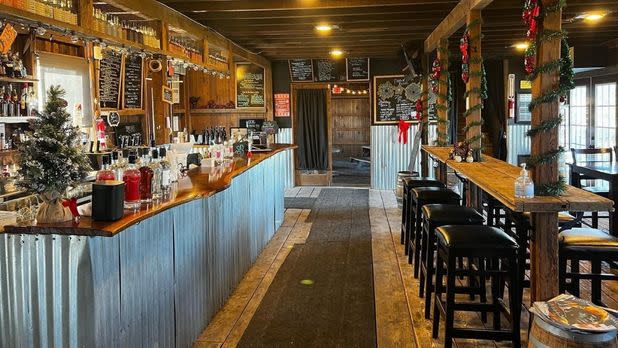 Credit: @orangecountydistillery on Instagram
Located on a fifth-generation farm in the black dirt region of Orange County, this is a true farm-to-bottle craft distillery. Their focus is on quality, not quantity, which is evident in the fact that all of their products are grown right on their farm. Enjoy quality ingredients in small batches made from a hands-on process. Warm up inside by the fireplace while you have the pleasure of live entertainment. There is a daily happy hour and a food truck on premises.
For the Food-Obsessed: Dining in the Mountains
Mere minutes from Thunder Ridge Ski area resides gourmet dining that will fuel your après-ski experience. Serving fresh, modern Mediterranean tapas as well as the largest gluten-free menu in the area, Iron & Wine restaurant offers mountain views in a trendy but casual setting. They are known for their homemade pasta, toasted coconut crab cakes, tuna tartare, and steak dishes.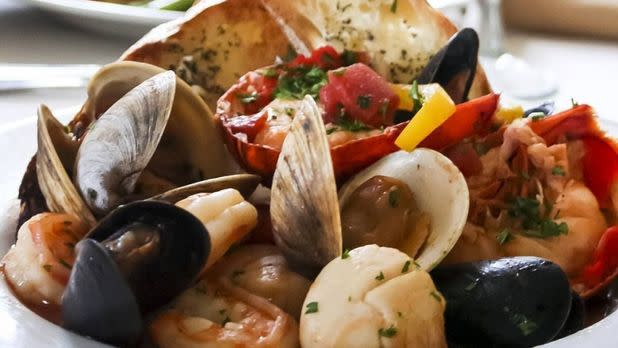 Credit: @thethayerhotel on Instagram
This renowned restaurant right on the grounds of West Point offers Gothic windows and old world charm. MacArthur's sets the stage for a truly unique dining experience. Savor sumptuous breakfasts, dinners, and an award-winning Sunday Champagne Brunch - all prepared by Culinary Institute of America-trained staff. From the ambiance to the extensive food and drink selection, MacArthur's Riverview Restaurant is one of the top restaurants in the Hudson Valley.
Voted "Best Restaurant in Warwick" from 2017 through 2020, this popular spot just 10 minutes from Mount Peter features authentic specialties of Northern Italy, including homemade pasta, seafood, choice of meats cooked to perfection, and a list of nightly specials. Grappa Ristorante is known for its superb service and wonderful, quiet ambiance.
For the Spa Seeker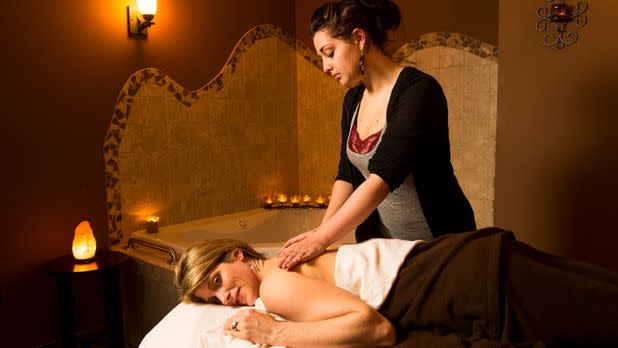 Treat yourself to a spa day and enjoy a variety of services at Conscious Habitat, less than 10 minutes from Mount Peter. This is not just a day spa; additional services include juice cleanses, individual and small business consulting/coaching, and real estate services. Spa facilities are equipped with five treatment rooms, a spacious lounge, showers, lockers, eucalyptus steam room and infrared sauna, and other equipment which aids in relaxing, detoxing, and restoring balance. Massage therapy services including Swedish, deep tissue, sports, couples, prenatal, and more.
A little TLC at Hudson River Healing & Wellness goes a long way. Featuring The Salt Room, filled with Himalayan salt and designed to help you leave your worries behind with the aid of soft golden lighting, peaceful music, and comfortable Zero Gravity lounge chairs with fresh blankets. The Salt Room is the perfect place to relax, meditate, and take advantage of the salt's mood and immune enhancing effects. This wellness center has an extensive list of services: CBD products, red/infrared light therapy, Thai bodywork, massage, craniosacral work, percussive therapy, reiki, acupuncture, reflexology, myofascial release, meditation kundalini yoga, and more. Fuel your body with nutrients while you relax with a smoothie, smoothie bowl, or salad from Sweet Harvest Cafe, right on premises.
For Families
Bear Mountain State Park offers many opportunities for outdoor adventures, including ice skating on the outdoor rink, hiking, and cross-country skiing. Families especially should check out the Merry-Go-Round—featuring hand-carved animals you can find in the area and hand-painted scenes of the park—and Trailsides Museum and Zoo—which includes a Herpetology House with reptiles, amphibians, and fish, a Nature Study Museum, a geology museum, and a history museum.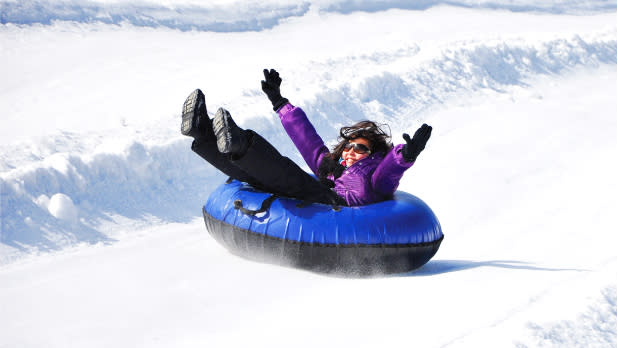 Tube the day away right at Mount Peter. Speed down a multi-lane 600-foot tubing run without ever having to spend time or energy working your way back up to the top! A carpet lift provides a laid back ride up so you can maximize tubing time. Open Thursday-Sunday, this adventure is fun for the whole family. Make sure to book reservations online, as sessions fill up fast.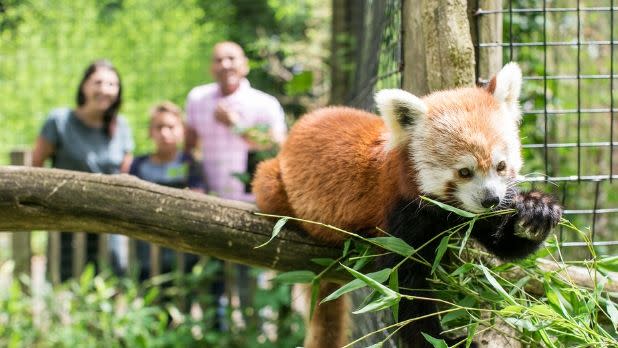 Explore this zoo with 80 exotic and indigenous species in exhibits across six acres. Trevor Zoo is the only zoo in the US located on a high school campus. They also care for nine endangered species. Established in 1936 by biology teacher Frank Trevor, it was his mission to share his love of wildlife with all who visit. Groups require reservations. The Trevor Zoo is open to the public every day of the year including all holidays!
Storm King Art Center is a 500-acre outdoor sculpture park and museum renowned for its mostly outdoor large-scale art pieces and the harmonious, yet dramatic interaction between the monumental sculpture, the sky, and the surrounding landscape. Artists include Alexander Calder, Zhang Huan, Barbara Hepworth, Louise Nevelson, Isamu Noguchi, and many more. Winter season starts January 2023, weekends only.