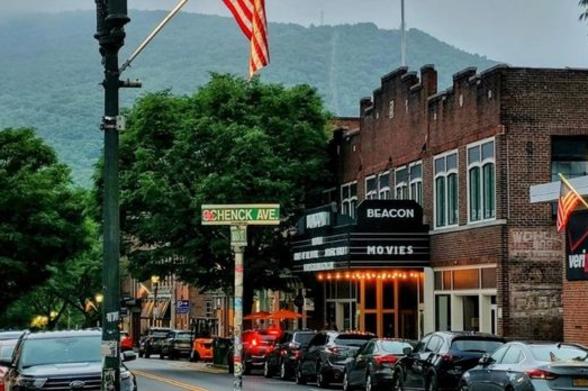 Updated 2/3/23
The Hudson Valley city of Beacon has blossomed into an art lover's paradise and a popular weekend getaway thanks to the Dia Art Foundation converting a Nabisco box printing factory on the banks of the Hudson into Dia:Beacon in 2003. Now visitors flock to this contemporary and modern art museum and to visit the galleries, restaurants, and bars that have helped make this such a lively community. While a trip up to Beacon is easily doable in a day from New York City, there's so much more to enjoy, so why not plan your visit over a weekend (especially so you can leave time for a brewpub crawl)?
FRIDAY
6 pm: Dinner at Dogwood
Dogwood is a cozy pub and restaurant on Main Street that offers standout versions of comfort food, including tasty vegetarian options, an impressive rotating selection of craft beers, and live music.
8:30 pm: Catch a Show at Town Crier Cafe
The legendary Town Crier Café changed locations a few times since opening in Beekman in 1972, eventually settling in an 8,000-square-foot, 250-seat venue on Main Street in Beacon. It's a must-visit as well as the place to be for live music on Friday nights, whether for the free Friday Salon series shows or the ticketed headliner performances that start right after. Check the calendar for the regular procession of A-list names in folk, rock, jazz, blues, and pop.
SATURDAY
9 am: Beacon Bread Breakfast
Start the day right with breakfast at the Beacon Bread Company. This cozy spot has items for every type of breakfast fan, from the savory omelette aficionado to vegan (or non-vegan) pancake lovers to avocado toast devotees. The cafe's bakery supplies the baked goods, so there's plenty of sweets as well. 
11 am: Discover Dia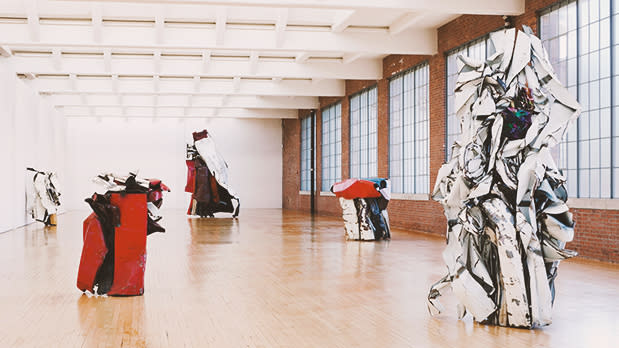 In its 300,000-square-foot facility located on the Hudson River, Dia:Beacon houses Dia Art Foundation's renowned collection, comprised of art from the 1960s to the present, as well as special exhibitions and new commissions. One of the main benefits of the location is that it has space both inside and out to show off large-scale sculptures and installations, such as Richard Serra's monumental steel sculptures, which visitors can walk through and around. It also showcases works from other noted artists such as Dan Flavin, Joseph Beuys, Donald Judd, On Kawara, Agnes Martin, and Andy Warhol. Its 30-plus acres of artistically landscaped grounds offer a serene setting for a stroll. Leave yourself at least two hours for your visit.
1:30 pm: Lunch Time
Grab a laid-back lunch at Homespun Foods on Main Street in town or stay at the museum longer and have a bite at the Homespun Dia:Beacon café. Fans of the British sci-fi series "Dr. Who" should stray from the itinerary here and head to lunch at The Pandorica. Run by a London expat, the respected restaurant turns out dishes like "fish fingers and custard" and other insider-friendly takes, and also offers a serious tea menu, plus decor with references to the show.
2:30 pm: Shop 'til You Drop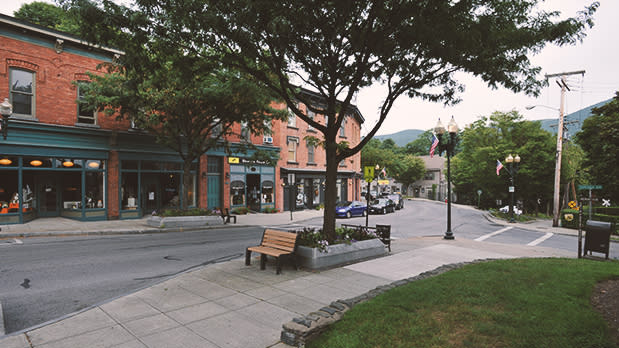 After lunch, wander in and out of the numerous art galleries, boutiques, and antique shops along Main Street. Standouts include: the Hudson Beach Glass gallery and glass-blowing demonstration studio located inside a restored firehouse, the Beacon Artists Union, boutiques Reservoir & Wood and Vintage Beacon, and quirky gift and toy shop, Zakka Joy.
3:30 pm: Drinks at Denning's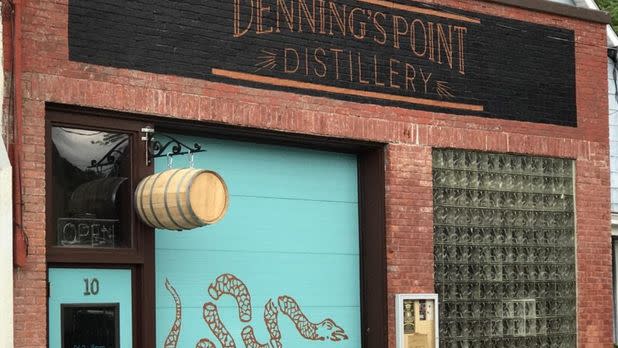 Take a tour and visit the tasting room of Denning's Point Distillery, located in one of Beacon's downtown 19th-century buildings. Tastings are only $5, and pets are welcome here!
6 pm: Rendezvous at The Roundhouse
The team behind Beacon Bread Company has diversified Beacon's global offerings, with tacos and a range of Mexican dishes at Tito Santana Taqueria, and Middle Eastern specialties at Ziatun. If you're not already staying there, a visit to The Roundhouse is a must. Located at the east end of Main Street, this boutique hotel and restaurant represents the stylish new side of Beacon while evoking its past as a mill town. The dining room is lined with windows overlooking waterfalls, and the menu spotlights New American cuisine.
8 pm: Browse for Brews
Beacon is one of the emerging scenes in New York's craft beer renaissance, so for those night owls out there, go for a brewpub crawl. Hail a 10-minute ride to Industrial Arts, which in 2019 opened a massive new beer garden and pub with plans to add on-site brewing. From there, head back to Main Street for a pint at Hudson Valley Brewery. Then, walk a few blocks to see what's on tap at Draught Industries, which offers a rotating menu of local and regional craft beers of note. Finish off the crawl on the west side of Main Street at 2 Way Brewing Company, another local standout that offers a beer style for everyone, from hefeweizen to IPA to stout. It's worth noting that the breweries consider themselves family-friendly, so stop by during the day if you have kids in tow. 
SUNDAY
10 am: Brunch in Beacon
Treat yourself to an upscale Sunday brunch at the Beacon Falls Cafe, where the chef, a graduate of the Culinary Institute of America, turns out seasonal frittatas, savory variations on eggs Benedict, cannoli cream stuffed French toast, and much more.
1 pm: Art & Culture
A short walk away is the Howland Cultural Center, a 40-year-old arts institution that hosts everything from a chamber music series to film screenings to family entertainment. Housed in an architecturally significant building that dates to 1872, the Howland offers early Sunday afternoon programming, so check the schedule and get a dose of culture before departing your new favorite city! 
---
GETTING THERE
By plane:
Stewart International Airport (SWF) Newburgh, NY: 20 minutes 
Westchester County Airport (HPN) White Plains, NY: 1 hour
John F. Kennedy International Airport (JFK), Queens, NY: 1 hour, 45 minutes
LaGuardia Airport (LGA), Queens, NY: 1 hour, 30 minutes
Newark Liberty International Airport (EWR), Newark, NJ: 1 hour, 40 minutes
By train:
Metro-North Railroad Hudson Line from Grand Central Terminal in New York City to Beacon 
For train travel from north of Poughkeepsie, take an Amtrak train to Poughkeepsie and transfer to a Metro-North train. Beacon is the second stop.
By car:
From New York City: 1 hour, 30 minutes
From Albany: 1 hour, 30 minutes
From Boston: 3 hours, 30 minutes
From Philadelphia: 2 hours, 45 minutes