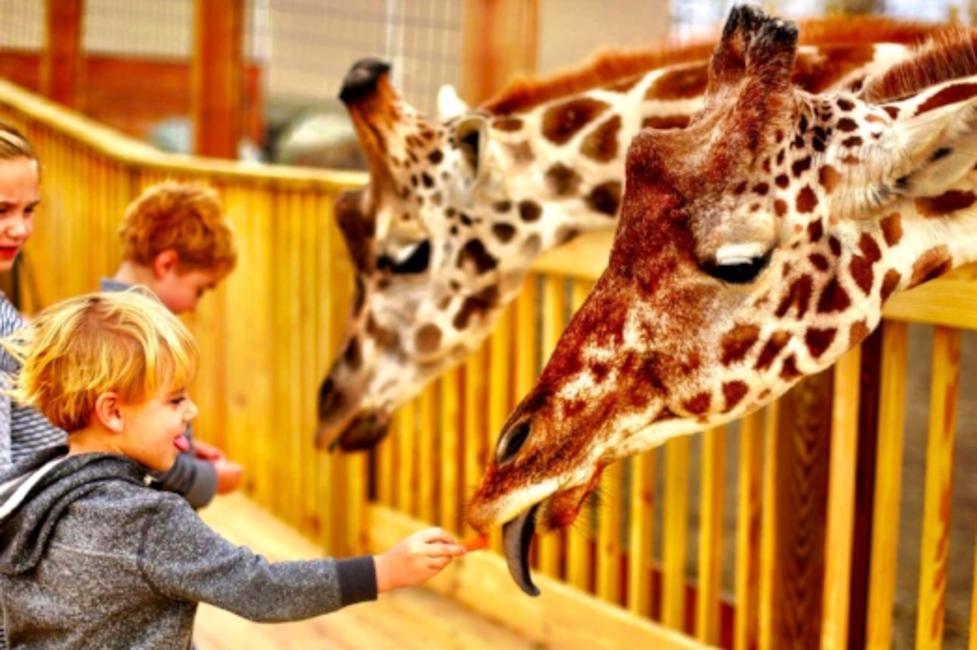 With a diverse food scene (including "Spiedies", a city specialty), a history of technological innovation that shines through today in many of its attractions, and charming carousels that make you feel all of the nostalgia, Binghamton is a happening place that fosters creativity and exploration. "Bing" is also a convenient base to visit the winner of 2018's I LOVE NY Bracket: Animal Adventure Park! Read on for a jam-packed family weekend getaway.
FRIDAY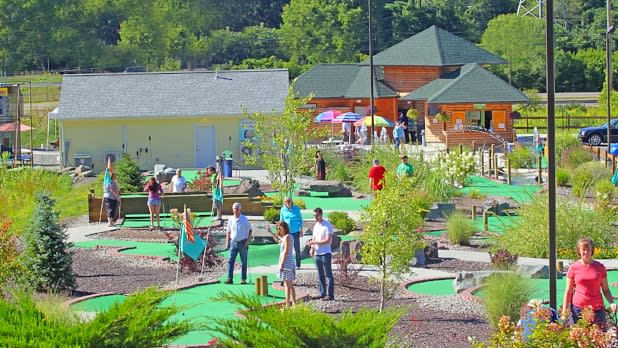 4 pm: Start the weekend off strong at Chuckster's Family Fun Park, 20 minutes from downtown, where you can enjoy the late afternoon playing rounds at "The World's Longest Mini Golf Hole." Young ones can let out some energy after your travels at the batting cages, or on a zipline and mini-climbing wall. We strongly recommend you break the no-dessert-before-dinner rule just this once and sample gourmet gelato, ice cream, fro-yo, or sorbet made on-site at the Inside Scoop. Both the park and ice cream shop are open for the season starting April 20, 2019.
7 pm: Once you've had a chance to set down your bags and freshen up, head to local hotspot, Lost Dog Café and Lounge, for high-quality, affordable New American cuisine. Options include grass-fed burgers, pork tacos, and pasta dishes, but save room for dessert! Their pumpkin bread pudding, molten chocolate torte, and local coffee-infused crème brûlée are all heavenly. Thanks to its quirky decor and friendly waitstaff, the Lost Dog magically walks the line between high-end and casual. You may also come across a trivia night, karaoke night, or a jam session during your visit there.
SATURDAY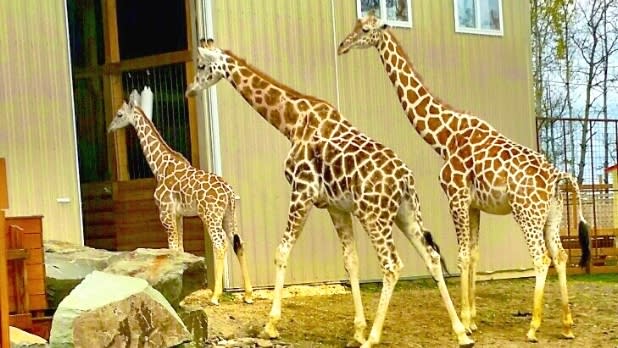 10 am: Home to viral-Internet-sensation, April the Giraffe, the wonderful Animal Adventure Park has so many compelling attractions that make it a must-visit stop about a 20-minute drive from downtown. You can feed giraffes, camels, tortoises, monkeys, lemurs, and parrots—or have your own Kristen Bell moment and splurge on the pricier "Sloth Encounter." It includes hand-feeding, photo ops, and the cost of park admission. Don't miss daily zookeeper talks where you can ask all your questions about the animals, and of course, say "hi" to April, Taj, and the new baby giraffe coming 2019! Tentative opening date for 2019 is May 1.
1 pm: At least once during your trip, try a uniquely Binghamtonian dish, courtesy of the Italian immigrants who arrived in the 1920's: spiedies. Spiedies, pronounced "speedies," consist of mouthwatering cubes of marinated meat (often chicken, but also found with lamb, pork, beef, and venison) cooked on a skewer and stuffed into a soft Italian long roll. A local favorite is the Spiedie and Rib Pit (locations in Binghamton and nearby Vestal), where you can try an original spiedie, or a "specialty", such as Buffalo-style, Greek-style, caprese, chipotle, and more.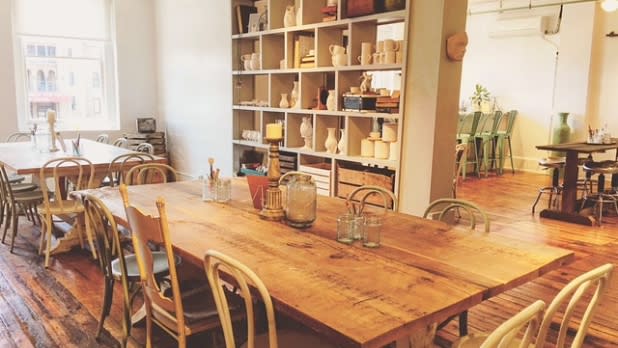 2 pm: History hounds will love the Bundy Museum of History & Art, a charming little time capsule of Americana. In the late 1800s, the two Bundy brothers invented a time-recording clock for workers to keep track of their hours. Their company proved successful and later changed its name to International Business Machines (IBM)! Besides admiring the beauty of this old preserved mansion, visitors can enjoy the time clock collection, a barbershop exhibit, original TV and film props from The Twilight Zone (think: Black Mirror before Black Mirror) in the Rod Serling archive, and rotating art galleries.
4 pm: Even the shopping options in Binghamton are pretty special. Browse rare and vintage wares from around 30 antique dealers on Clinton Street near downtown Binghamton that make up what's called "Antique Row." Then head over to Windy Hill Candle Factory for their selection of original candles and vintage candies. Looking for candy from your childhood? Your parents' childhood? Your grandparents' childhood? They probably have it. Stock up.
9 pm: The Uncorked Wine And Chocolate Loft, which occupies three floors of an old cigar factory, is the perfect place to "wine down" at the end of the day. One floor is a 1920s-style speakeasy that you can find behind a hidden bookcase, another floor is a ceramics studio, and on another floor is the Wine Loft where adults can sip wine and all can devour chocolate platters. They also offer "wine and watercolor" classes so there are craft projects for all ages to accompany your after-dinner treats.
SUNDAY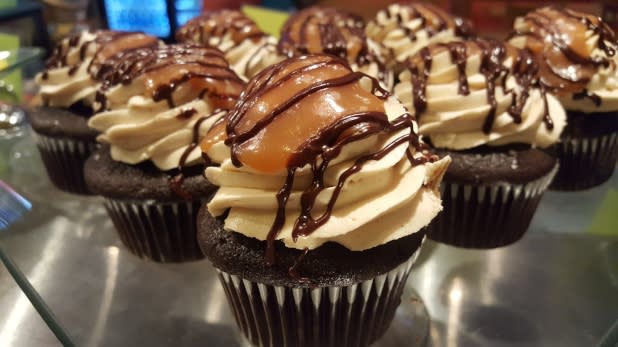 10 am: Chroma Cafe & Bakery will give you a reason to rise and shine in the morning. Start your day with good coffee, cheap, delicious breakfasts, signature paninis, freshly baked bread, and a delectable offering of pastries.
12 pm: Did you know Binghamton is the "Carousel Capital" of the world? Home to six carousels on the National Register of Historic Places, these antique treasures offer a unique ride into the past. You'll find one of the most popular carousels in Recreation Park. It features an original Wurlitzer organ and famously inspired Rod Serling's nostalgic The Twilight Zone episode, "Walking Distance." The park also has a remarkable all-abilities playground, with an enormous jungle gym, wheelchair-accessible swings, merry-go-round, tree house, and more.
3 pm: The Roberson Museum and Science Center is basically a one-stop shop for science, history, and culture. Visitors can tour the historic Roberson mansion itself, examine creations of prolific inventor Edwin A. Link, and delight in the region's largest model train display. There is also a 50-seat digital planetarium that offers showings that are out of this world.
WHERE TO STAY
DoubleTree by Hilton Hotel Binghamton
Fairfield Inn by Marriott Binghamton 
Park House Bed & Breakfast 
Comfort Inn 
Quality Inn & Suites Hotel Binghamton 
GETTING THERE
By Car:
From New York City: 2 hours 45 minutes
From Albany: 2 hours 30 minutes
From Syracuse: 1 hour 15 minutes
From Buffalo: 3 hours 30 minutes
From Boston: 5 hours
By Plane:
Fly into the Greater Binghamton Airport via Delta, United Express, and US Airways.
Syracuse Hancock International Airport is about an hour and 15 minutes away.