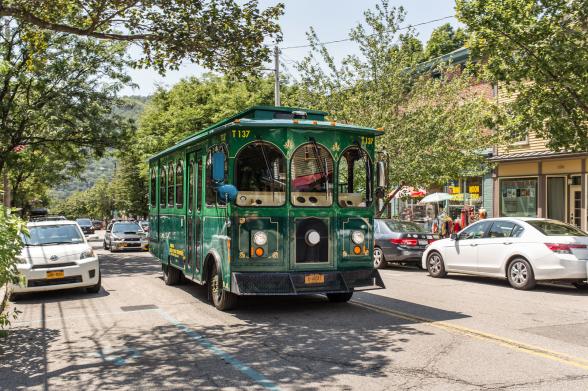 Tucked along the Hudson River, where nature meets art, you'll find Cold Spring. Once a vital artillery center during the American Civil War, this river town has blossomed into an idyllic village where local restaurants and Main Street boutiques greet Hudson Highlands hikers as well as culture lovers from nearby New York City. For a dive into the beauty of the Hudson Valley, here is your 48-hour guide to Cold Spring. 
Updated 2/6/23
FRIDAY
4 pm: Stroll Dockside Park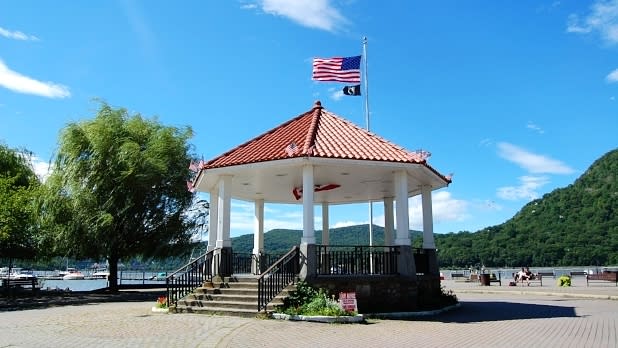 Modest in size but not in beauty, Dockside Park is a perfect place to sit, relax, and soak in the splendor of the Hudson River. Its location gives you a direct view of Storm King Mountain and the surrounding valley. Gaze out onto the water and you'll quickly understand why people are drawn to this place. 

5 pm: Check Into Your Historic Hotel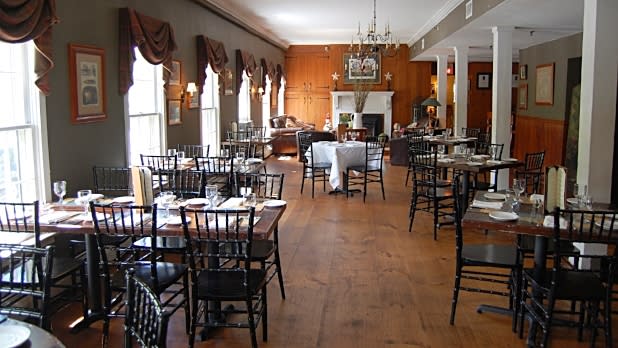 Historic, charming inns are plentiful in New York river towns, and Cold Spring is no exception. If you want balcony views of the Hudson River, book your stay at the Hudson House Inn. If you want Main Street restaurants, boutiques, and galleries right outside your door, book a room at the Pig Hill Inn. No matter what you choose, you'll find a comfortable, beautiful place to rest your head. 

8 pm: Dinner and Music on Main Street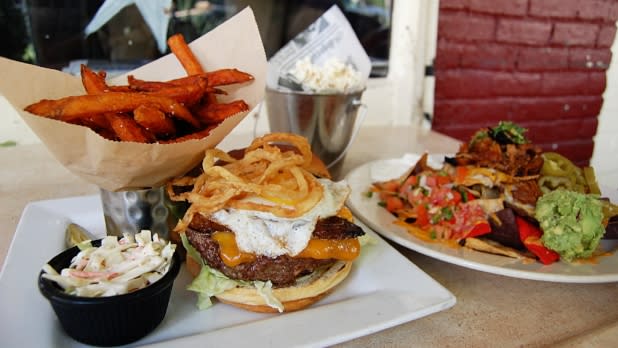 Main Street has no shortage of eclectic dining options with mouth-watering menus. Feeling French? Brasserie Le Bouchon is an intimate French bistro, serving creative cuisine in a cozy atmosphere with an outdoor patio. Irresistible Italian food can be found at Cathryn's Tuscan Grill, serving it up from their gardens and scenic outdoor seating. For American comfort foods, check out Cold Spring Depot, housed in an 1893 train depot turned eatery with a rustic tavern setting and patio.
SATURDAY
9 am: Breakfast at Hudson Hil's 
If you get seated on the outdoor porch of Hudson Hil's, consider yourself lucky; this family-run joint is popular for good reason. Thoughtful cooking and harvest-fresh ingredients can be expected in every dish, which includes eggs benedict, biscuits and gravy, thick stacks of buttermilk pancakes, and a whole lot more. So order your favorite morning foods and don't fret if you can't pick just one—breakfast is served all day. 

10 am: Take a Hike
Fraught with exhilarating rock scrambles and breathtaking views of the Hudson, Breakneck Ridge should be on everyone's hiking bucket list. Every step is met with incredible views of surrounding Hudson Highlands State Park and Storm King Mountain across the river, so have your camera ready. This trail requires the use of your hands and knees so come prepared with sturdy shoes, plenty of water, and a hearty sandwich from B & L Deli so you can enjoy lunch (and incredible scenery) at the summit. Pro tip: take the yellow trail back down to find historic ruins dotted throughout Hudson Highlands tranquil woodlands.

2 pm: Main Street Charm and Boutiques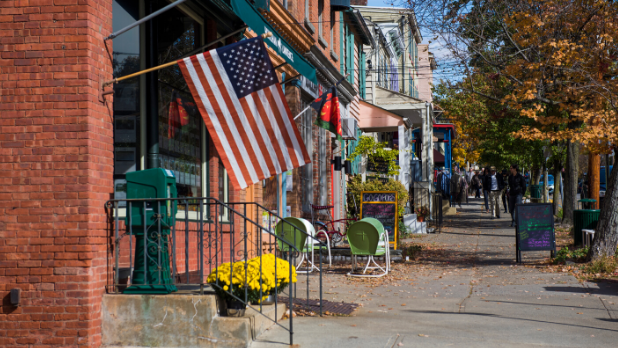 Head back into town, where Cold Spring's art galleries and boutique shops are buzzing with new life from the weekend. Pick up books, snacks, and creative nicknacks at Cold Spring General Store, go antiquing at Once Upon a Time, or stroll through art exhibits at Magazzino Italian Art. Wherever you go, you're bound to see the true character and charm of this place.
4 pm: Explore West Point Foundry Preserve
Once an epicenter of artillery and ironwork production during the Civil War, West Point Foundry Preserve has transformed into an archaeological site and outdoor museum. Hiking trails that follow old rail beds will guide you to the preserved ruins and artifacts that are woven into the tranquil Hudson woodlands. Situated by the Foundry Brook, this is a perfect place to enjoy the outdoors and a leisurely stroll through time.
6 pm: Dinner with a View
True to its name, the Riverview Restaurant offers beautiful outlooks of the Hudson River waterfront and Storm King Mountain—the best you'll find at any sit-down eatery in town. Exuding a refined yet unpretentious ambiance, visitors can expect contemporary American cuisine, tasty brick oven pizza, and a generous wine list. So take a seat by the window (but make a reservation), eat, and enjoy the view.   
SUNDAY
9:30 am: Kayak the Hudson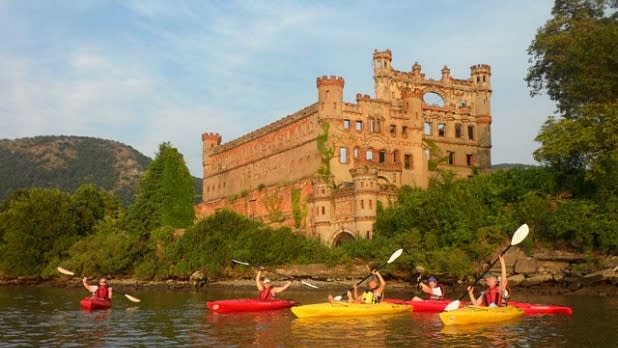 In order to truly experience the beauty of this river valley, you need to see it from the water. Rent kayaks, canoes, or stand-up paddleboards with Hudson River Expeditions in town or Storm King Adventure Tours across the river. If you crave more adventure, check their calendars for special tours where guides show you stunning sites by kayak including Bannerman Castle and West Point Academy. 
12 pm: Lunch at Rincon Argentino
There's no scarcity of excellent food in Cold Spring, but those who are in-the-know will head to Rincon Argentino for tasty, down-to-earth South American cooking. Serving up hot empanadas, Argentinian pastries, and gelato, their cozy shop is located just down the street from the river so you can eat in or take your food to go for a waterfront lunch. 

2 pm: The King of Art Centers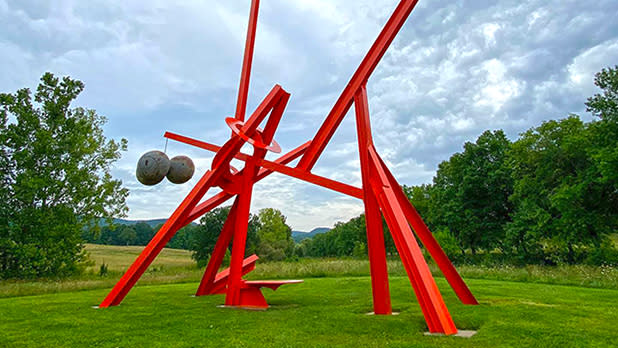 One of the largest collections of outdoor sculptures in the United States, Storm King Art Center is an open-air museum and home to contemporary art from acclaimed visionaries of the 20th century. Located on the banks of the Hudson just next to Storm King Mountain, you can explore by foot or rent a bike to venture their extensive grounds.
---
GETTING THERE
By train:
Hop on Metro-North from Grand Central and take the Hudson line to Cold Spring Station. The station is right in the heart of Cold Spring's walkable village which makes this an easy car-free getaway. 

By car:
From New York City: 1 hour
From Albany: 1 hour, 30 minutes
From Boston: 3 hours
From Syracuse: 3 hours, 30 minutes

By plane:
Stewart International Airport is just a 30-minute car ride from Cold Spring. 
Share photos of your New York adventures on Instagram and Twitter with #ILoveNY and #iSpyNY and tag us on Facebook!