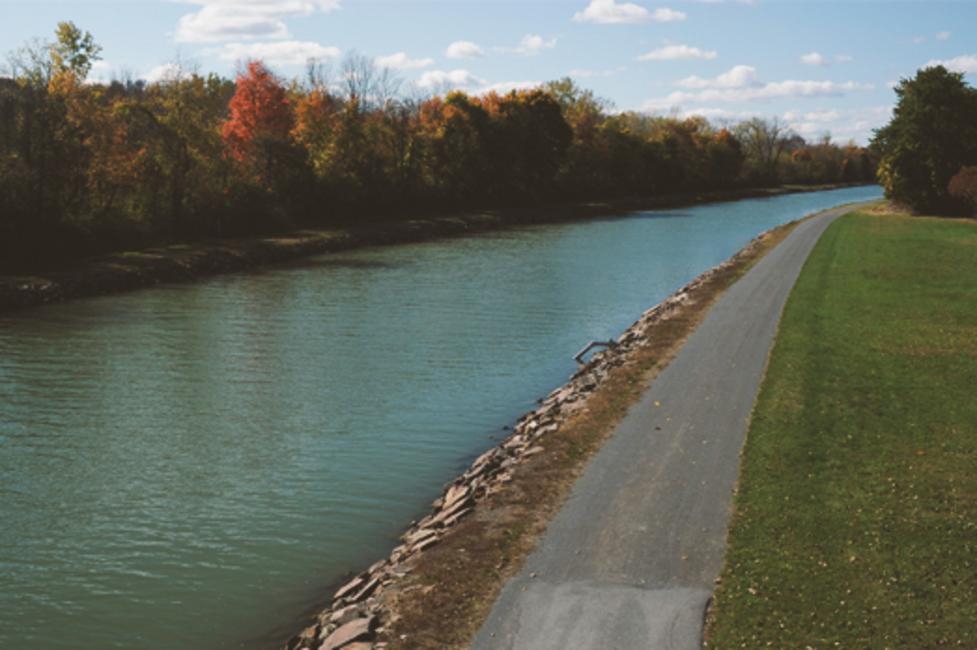 Syracuse—it's the birthplace of lacrosse, as well as the original home of the Nationals. But did you know that Syracuse fosters activities like museum-going, touring wineries, learning about historical landmarks, and hitting pro sports games? And that you can do all of these activities on the same day and still make it to beers (craft, of course) downtown by 9 pm? For these reasons and more, Syracuse should be the destination of your next weekend vacation. Your game plan should be as follows…
FRIDAY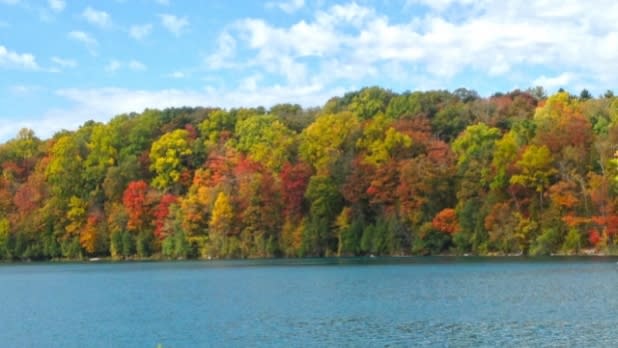 6:30 pm: Sunset on the Erie Canal is anything but, well, eerie. In fact, it's gorgeous. Spend your first few hours in Syracuse strolling one of the town's many parks while you watch the sun go down.
8:30 pm: In the late 1800s, Italian immigrants settled in the Northern Syracuse region. Two hundred years later, this area was coined "Little Italy." Pay respect by going to a traditional Italian eatery for dinner.
10 pm:  Hit open mic night at the Onajava Coffee & Soul Café for a post-meal caffeinated pick-me-up and cultural infusion of poetry, rap, jazz, gospel—you name it. The experience is truly one of a kind.
SATURDAY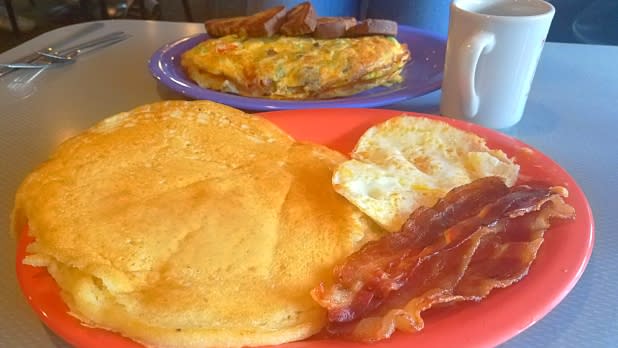 9 am: Start your day off right with a full continental breakfast or stack of pancakes at Stella's Diner, one of this area's most beloved breakfast spots.
10 am: Spend the first half of Saturday hitting the museum circuit. Try the Everson Museum of Art, where you can browse more than 10,000 delicate ceramic art forms, then the Museum of Technology and Science with historical exhibits, insect displays, photographs of glaciers, and more! Find an extensive list of Syracuse's museums here.
1:30 pm: Refuel with a sandwich from one of Syracuse's best delis. 'Nuff said.
3:30 pm: Time to shop! Head to the Central New York Regional Market for a wealth of forgotten treasures and locally grown produce as well as locally made crafts, jams, and honey to boot (it's a TasteNY attraction!).
6 pm: Considering just how massive college sports are in Syracuse—it would almost be sacrilegious not to catch a game while you're visiting. Get down with Otto the Orange at one of Syracuse University's many athletic events.
Not feeling sporty? Catch a show at the Landmark Theatre, where you'll spend your evening post-dinner. Built in 1928, the historic theatre is a sight in and of itself, and it hosts a wonderful slew of shows from ballets to musicals to plays, too!
8:30 pm: Head to dinner at Dinosaur BBQ for some finger-licking and live music. Be warned—word on the street says it's impossible to turn down brisket here, so bring your bib!
SUNDAY
10 am: Grab some breakfast to go and enjoy it on the Onondaga Creekwalk, running from Onondaga Lake shore to Armory Square District in downtown Syracuse. You'll forget a city is nearby!
12 pm: Head to a (usually) free music or comedy show by Syracuse University students at the Schine Student Center on campus. Full events calendar can be found here.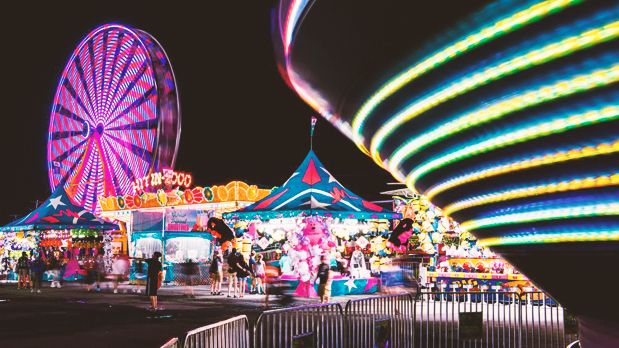 Travel to Syracuse between August 22 and September 3, 2018 and make it just in time for the Great New York State Fair! With musical performances from Blondie, Hanson, and Ludacris, thrilling rides, livestock shows and more…make sure to pack your self-restraint—you'll want to extend your stay to last all week.
GETTING THERE
By plane:
By train:
Amtrak to Syracuse Station (1 Walsh Cir), or New York State Fair (Gate 11, 581 State Fair). Note: the NYS Fair stop is only active for the duration of the NYS Fair.

Taxi service is available from the station to downtown attractions. 
By bus:
By car:
From Montreal: 4 hours, 30 minutes
From Buffalo: 2 hours, 30 minutes
From NYC: 4 hours
From Boston: 5 hours
Don't forget to post photos of your New York adventures on Instagram and Twitter with #ILoveNY and #iSpyNY and tag us on Facebook!