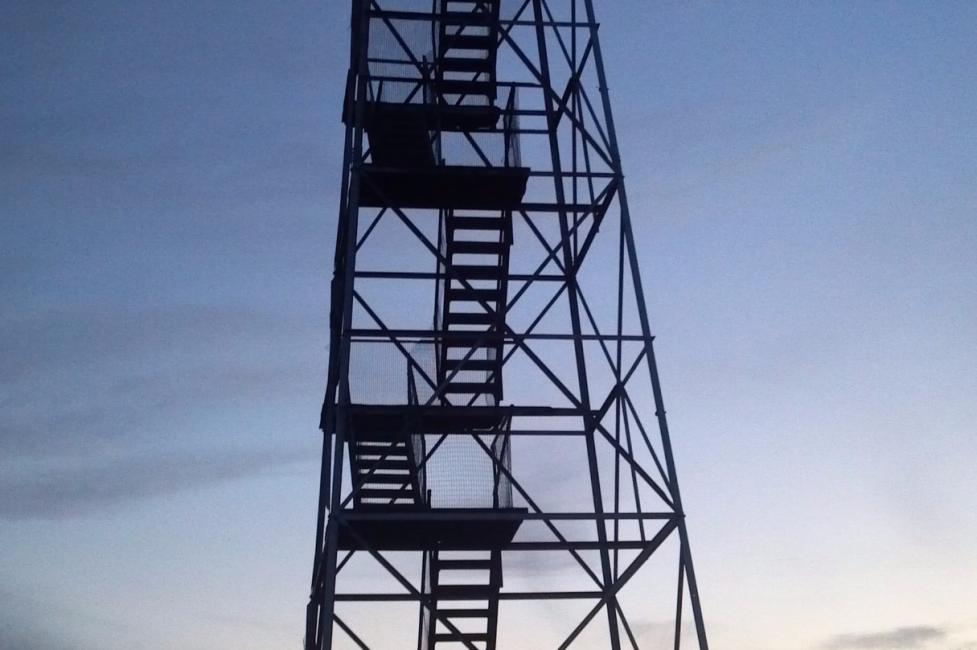 While the 1969 music festival famously did not take place here (that happened about 60 miles away, at what is now the Bethel Woods Center for the Arts), Woodstock remains a New York State hub of art and music just two hours outside of Manhattan—the perfect weekend destination for any culture seeker looking to get away from it all. Nestled in the Catskill Mountains, visitors travel from all over to enjoy the quaint village's eclectic character and natural beauty. See for yourself—here's your weekend itinerary.
FRIDAY
5 pm: Cycling
There's no better way to gain your bearings in this town than by exploring it on wheels. Rent a bike at Overlook Mountain Bikes and hit the trails. You won't want to bring your bike back until sunset.
8 pm: Dinner at the Bear Cafe
This small Tinker Street eatery serves eclectic American cuisine inspired by surrounding Hudson Valley bounty.
SATURDAY

Credit: Kevin Trageser
Right along Route 28 lies the perfect place to fuel up before or after a hike. Breakfast here could keep you full through dinner, but just in case it doesn't, be sure to grab a sandwich to go for the big day ahead of you.
11 am: Hiking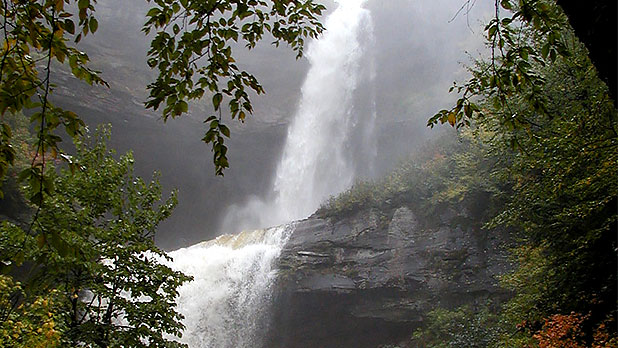 Spend the day hiking one of Woodstock's many stunning trails. Warm up with a hike with the biggest payoff—a one-mile trail to Kaaterskill Falls, a two-drop waterfall that is a frequent muse for Hudson River School painters. Graduate onto the Overlook Mountain path, which is a little more than two and a half miles—all uphill—and offers stunning views of both the Hudson Valley and the Catskills. This is an ideal spot to whip out the sandwich you packed and dine amongst the trees.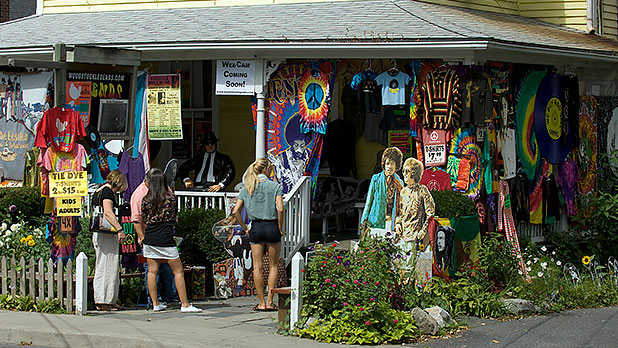 Woodstock is home to incredible antique shops as well as original pieces from local artists. Tinker Street is especially bountiful, with everything from rugs and furniture to unique clothing.
In 1977, New York City gallery owner Howard Greenberg founded this nonprofit exhibition space where visitors can enjoy rotating shows and speakers. Located in the heart of Woodstock, this building once housed Cafe Expresso, where Bob Dylan, Joan Baez, and other musicians performed in the 1960s.
5 pm: Dinner at Cucina
This small Italian restaurant is housed in an old wrap-around farmhouse. Cucina serves wonderful pizza and pasta dishes on a beautiful outdoor patio surrounded by greenery.
7 pm: Live Entertainment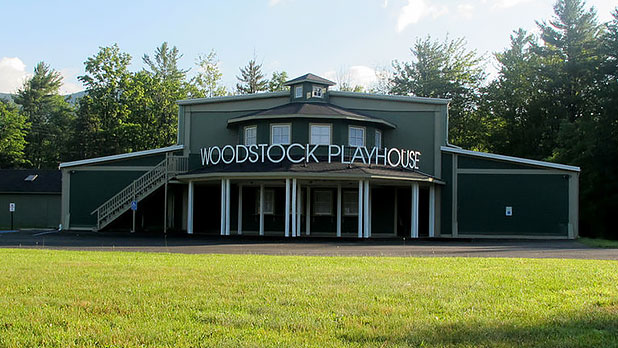 One of two venues owned by the Byrdcliffe Arts Colony (among the country's first utopian arts communities), the Byrdcliffe Theatre always has something good going on, from exhibitions to live music to workshops. Make sure to check the performance schedule. The Woodstock Playhouse and Bearsville Theater also have weekly performances worth checking out.
SUNDAY
9 am: Breakfast at Oriole 9
 Enjoy a diner-style breakfast on Tinker Street at Oriole 9. With a lively atmosphere, friendly service, and a classic American breakfast menu, what's not to love?

This six-acre maze of bluestone sculpture took a retired professor from Bard University and a sculptor named Harvey Fite almost 40 years to build. Spend your final hours in Woodstock exploring the park and Museum.
GETTING THERE
By train or bus:
Woodstock is not easily accessible by rail, but Trailways bus lines make regular stops in downtown Woodstock, with service from New York City, Albany, Newburgh, and more.
By car:
From New York City: 2 hours
From Albany: 1 hour
From Buffalo: 5 hours, 30 minutes
From Boston, MA: 3 hours, 30 minutes
From Philadelphia, PA: 3 hours
From Montreal: 4 hours, 30 minutes
By plane:
Woodstock is located about one hour by car or bus from both Albany International Airport and Stewart International Airport. 
Don't forget to post photos of your New York adventures on Instagram and Twitter with #iSpyNY and tag us on Facebook!