March is Women's History Month, but just as history is larger than a single month, so too are the people that inspire female empowerment. From Eleanor Roosevelt's human rights work at the United Nations to Lucille Ball's industry firsts, here are seven facts you probably didn't know about iconic women in history—and the places in New York that celebrate their feats.
Rosie the Riveter was motivational propaganda targeting both women and men

When artist J. Howard Miller created a series of posters for the war effort, he didn't realize "We can do it!" would become a symbol of female empowerment. Originally designed to boost morale for all sexes employed by the Westinghouse Company, the iconic image was only displayed for two weeks before it disappeared for nearly 40 years. It wasn't until the 1980s that the poster was recirculated and granted the name "Rosie the Riveter." Learn about other historic figures and female accomplishments at the Center for Women's History at the New-York Historical Society.  
Eleanor Roosevelt held women-only news conferences   

Renowned for leading the United Nations Commission on Human Rights, Roosevelt also pushed for women's rights on the home front. Prior to the UN, First Lady Roosevelt organized women-only White House press conferences during a time when women were traditionally excluded from the media. Not only did this pressure publications to hire more newswomen, but it also solidified her role as an early advocate for equal rights. Nicknamed "First Lady of the World" by President Truman, Roosevelt spent her free time at Val-Kill cottage in Hyde Park, New York where you can explore Eleanor Roosevelt National Historic Site and learn more about her prolific life. 
Shirley Chisholm was the first African-American woman elected to Congress and the first woman ever to run for the Democratic Party's presidential nomination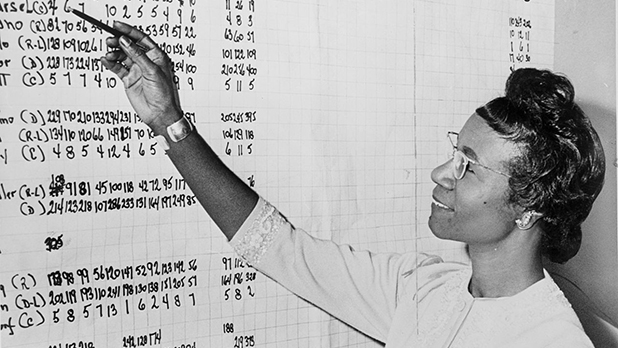 In 1968, Chisholm was elected to the United States Congress and represented New York's 12th Congressional District for seven terms. Her district included eastern Manhattan as well as parts of Brooklyn and Queens where cultural spots like Gantry Plaza State Park, Corona Park, and MoMA PS1 draw New Yorkers and travelers alike. As head of the Education and Labor Committee, she was the third-highest-ranking member when she retired from Congress. During the 1972 US presidential election, Chisholm became the first woman to run for the Democratic nomination.
Lucille Ball was the first woman to run a major Hollywood studio     

Before her success on I Love Lucy, Ball founded Desilu Productions in 1950 along with her husband Desi Arnaz. In a 17-year run, the studio produced iconic series including Star Trek, Mission: Impossible and The Untouchables before it became Paramount Television in 1967. Charting new waters for women in entertainment and comedy, Ball's legacy is best remembered at the Lucille Ball-Desi Arnaz Museum & Center for Comedy in Jamestown where visitors enjoy live performances and stand-up from today's prominent comedians.
Susan B. Anthony was the first real woman featured on U.S. currency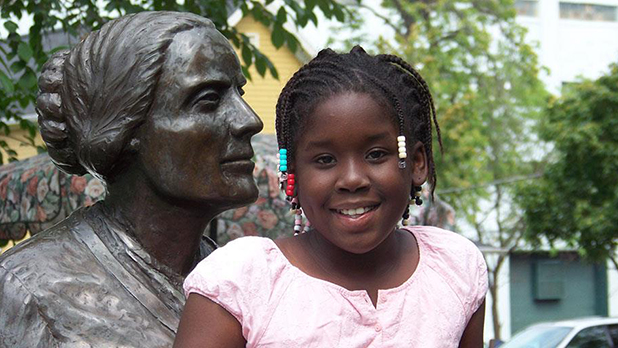 Although female figures such as Lady Liberty were previously featured, Susan B. Anthony was the first real woman printed on US currency when she appeared on the 1979 dollar coin. Best remembered as a founder of the National American Woman Suffrage Association, her revolutionary efforts as an abolitionist and women's rights activist are celebrated at the Susan B. Anthony Museum & House in Rochester, where visitors can explore the momentous history of women's strive for equality and liberation.
Harriet Tubman returned to the South multiple times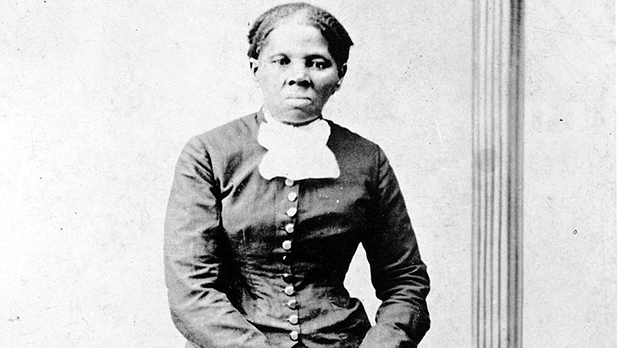 Known as the "Moses of her people," Harriet Tubman helped countless people escape slavery along the Underground Railroad—and made several daring rescue trips back to the South. Today, you can explore the history of the Underground Railroad and learn more about her journey at the Harriet Tubman Home in Auburn, New York.
Alice Austen first took photography to the streets  

Photographing urban life and street types, Austen was one of the first female photographers to work outside the studio where her edgy, documentarian style provided a vivid record of turn-of-the-century New York City. A natural photojournalist long before the word was coined, Austen's raw imagery and experimental work rattled the public image of Victorian women and paved the way for future female artists of the 20th century. A Staten Island native, her childhood home is known as the Alice Austen House which serves as a museum displaying exhibits from renowned photographers as well as Austen's work throughout the years.
Share your New York State adventures with us on Instagram and Twitter with #iSpyNY and tag us on Facebook!