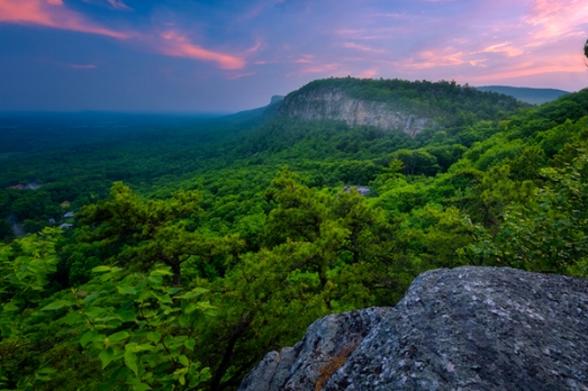 If taking a road trip is on your summer wish list, then New York is the place for you. Right here on the I LOVE NY blog, we've given you road trip ideas whether you're interested in driving across the state from Albany to Niagara Falls, seeing the lakes of the Adirondacks, exploring Cayuga Lake, or seeking out the scenery of the Catskills. This road trip is for families who want to savor mountain vistas in the Hudson Valley.  
This two-hour drive winds through the Hudson Valley, hitting a number of stops where you can discover classic New York experiences while enjoying views of mountains, farmland, and lakes along the way. You'll take the lovely Route 9D from Beacon and continue until it turns into Route 9, landing you at Poughkeepsie. From there, cross the Hudson River and continue on about 20 minutes on the 9W then the 299 to reach New Paltz.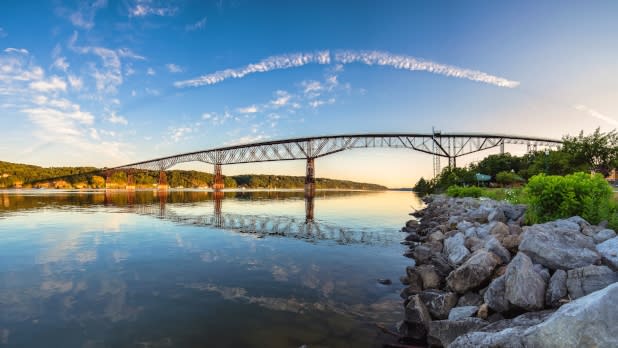 You'll need to drive across the Hudson River to get from Poughkeepsie to New Paltz, but before you do, consider parking the car and walking over it! The 1.28-mile-long Walkway Over the Hudson is the world's longest elevated pedestrian bridge and offers views for miles. Take a break from sitting and whip out your phone camera set to panoramic mode before continuing on.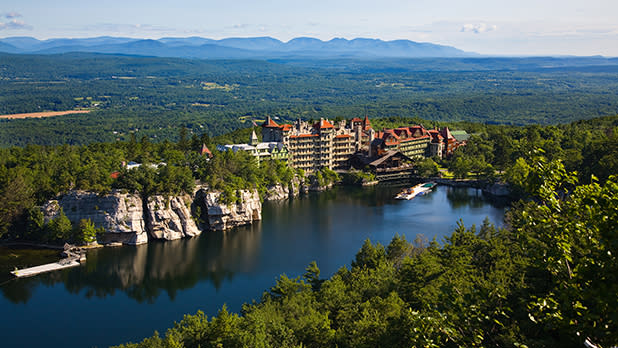 Once you reach New Paltz, you might notice lots of folks will ask if you've visited the Mohonk Mountain House. That's because stepping foot in this award-winning National Historic Landmark resort from the mid-1800s feels like entering another world. You can buy day passes and packages that grant access to the 85 miles of hiking trails, row-boating on their glacial lake, and relaxing massages and treatments at their world-class spa. Hot tip: dining reservations and spa treatments need to be booked in advance!

Photo Credit: Kelder's Farm
Fresh berries make a great snack on road trips, and picking them yourself means they're about as fresh as they get. Just a 20-minute drive west from New Paltz, Kelder's Farm offers pick-your-own blueberries option in July and August, along with blackberry and strawberry picking in August. You can pick vegetables and even flowers all summer long.
From New Paltz, take a 45-minute drive to the Old Rhinebeck Aerodrome and turn your eyes to the skies. The museum is open daily during the summer months. On select weekends through October, watch airshows featuring vintage WWI-era planes and others. You might even catch their 1909 Bleriot—one of the world's oldest regularly flying planes—in action.
Don't forget to share your summer vacation with us! Share New York State pictures on Instagram and Twitter with #FindWhatYouLoveNY and tag us on Facebook!