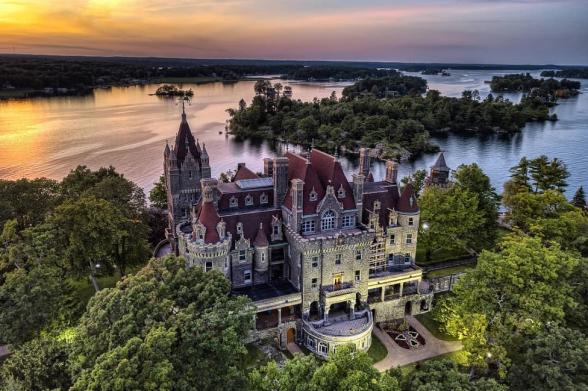 Looking to travel to world-class museums and renowned historical monuments, explore millions of acres of protected forests, lounge on white sand beaches, and relax in scenic vineyards? Don't break the bank trekking far and wide to bring your travel dreams to life. Find it all in New York State! 
Masks are encouraged, but optional in most settings per New York State guidelines. Individual businesses or attractions may require mask-wearing. Call ahead and check websites and social media to make sure attractions and amenities are open and available.
Scenic Vineyards (various regions)
Don't worry about traveling to Napa Valley when New York State is home to more than 470 stunning wineries across 35,000 acres producing a range of varietals that have taken top honors on the world stage! Taste award-winning wine while you admire scenic views of rolling vineyards along Cayuga Lake on the United States' first organized wine trail, the Cayuga Lake Wine Trail. Sip your way through Long Island's rural but luxurious North Fork Wine Country, home to over 60 vineyards, dozens of breweries and craft distilleries, and more than 100 active farms and farm stands! Journey back in wine-time to America's oldest winery while you take in mountain views and taste the Hudson Valley's wines, spirits, ciders, meads, and more on the Shawangunk Wine Trail. 
World-Famous Museums (New York City)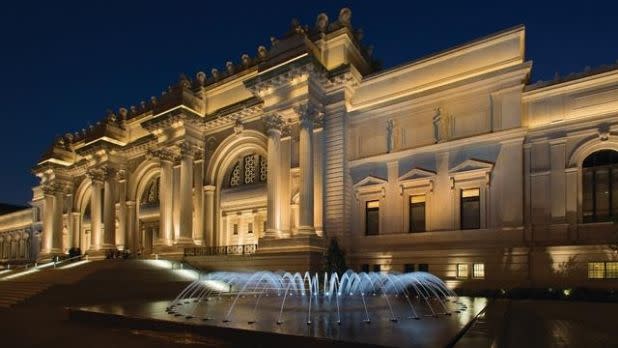 Can't swing the flight to visit the art museums of Europe? Admire the work of masters like Van Gogh, Degas, Monet and even da Vinci at New York City's world-famous and renowned museums just a subway ride away! Innovative exhibits, unique art, and an architectural experience like no other await you along the magnificent spiraling ramp at the Solomon R. Guggenheim Museum. Appreciate one of the largest and most comprehensive art museums in the world with over two million pieces spanning 5,000 years at the Met (pictured). Challenge your opinions and understanding of modern art at the Museum of Modern Art's nearly 200,000-piece collection. On the first Friday of every month, NY residents can enjoy free admission to the MoMA from 4pm-8pm, courtesy of UNIQLO NYC Nights! Admission to the Guggenheim is $25 for adults and free for children under 12. Pay-what-you-wish Saturdays are from 6pm-8pm. Admission to The Met is $30 for adults, $22 for seniors, and free for children under 12. NY residents and NY, NJ, CT students, pay what you wish in person. Admission to MoMA is $25 for adults, $14 for students, and free for kids 16 and under.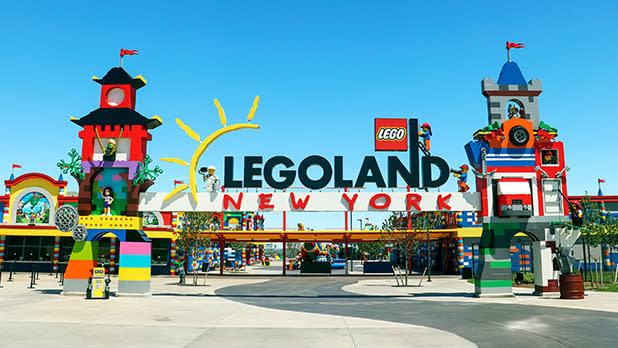 When it comes to family-friendly fun close to home, swap a trip to Disneyland for the ultimate experience of awesome at the largest LEGOLAND theme park in the world, right in the Hudson Valley! More than 50 rides, shows, and attractions with manageable wait times can be found across 150 acres and seven LEGO-themed lands, creating endless amounts of fun for everyone! Stop by for seasonal events like LEGO NINJAGO Weekends (April 29-30, May 6-7, 13-14, 20-21), Red, White, and BOOM! (June 30-July 4), Adult Night Events (April 26 and May 17), and more. Stay steps away from the park at the LEGOLAND Resort Hotel and fill your days and nights with Bricktastic fun in a variety of LEGO-themed rooms, the resort pool, or with delicious dining options. One-day tickets are $59 per person online and $94 per person at the front gate. Hotel vacation packages start at $87 per person per night.
Venice is world famous for its glass, but at the Corning Museum of Glass you can find the world's largest collection of contemporary and historical glass objects! Aside from a collection spanning 3,500 years, be sure to take in the beauty of the museum itself, designed to mimic the flow of glass. With unique exhibits and programs including live hot glass-making demonstrations, Make-Your-Own Glass experiences, and hands-on glass technology, you'll never want to leave! Admission is $22 for adults, free for those 17 and under, and $11 for local residents (plus two guests at resident rate).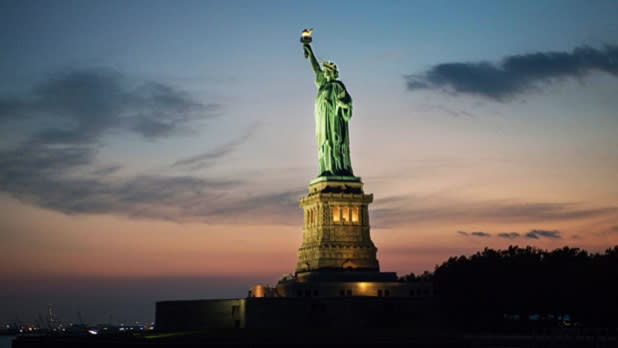 If 3,600 miles seems a bit too far of a journey to see the famed Eiffel Tower, come explore one of the world's most recognizable, inspiring, and historic landmarks right here in New York, The Statue of Liberty! This universal symbol of hope and freedom welcomes millions of visitors each year. Explore the iconic destination first-hand by taking the ferry over to Liberty Island, where you'll find the Statue of Liberty Museum, Ellis Island National Museum of Immigration, and the monument itself! Reserve tickets in advance and climb the 10 stories to the top of the Pedestal or take on the double-helix spiraling staircase up to the Crown for a truly breathtaking view. General Admission to Liberty Island is $24.50 for adults, $12 for children 4-12, and $18 for seniors 62+. Pedestal access is $24.30 for adults, $12.30 for children 4-12, and $18.30 for seniors 62+. Crown access is $24.30 for adults, $12.30 for children 4-12, and $18.30 for seniors 62+.
Photo by Anna Pakman
Let's be real, the best thing about Italy is the amazing cuisine—and you can find amazingly authentic eats in the restaurants, bakeries, and gourmet delis lining the streets of the Bronx's Little Italy, Arthur Avenue. Taste Italian delicacies from meats and cheeses to pastas and breads, and the sweet scent of mouth-watering pastries and gelato. Discover all sorts of goodies at the indoor Arthur Avenue Retail Market, home to the famed Mike's Deli, featured on "Throwdown" with Bobby Flay. For a meal nonna would approve of, head over to the iconic Enzo's of Arthur Avenue with exposed brick interiors, a warm atmosphere, and delicious red-sauce Italian fare (pictured), or Tra Di Noi for a classic Italian dining experience complete with red and white checkered tablecloths and dishes made with family recipes. 
Is Victoria Falls on your travel bucket list? Take in one of the most famous, breathtaking waterfall views, 400 acres of lush, scenic terrain, and much more at the United States' oldest state park, Niagara Falls. Head up to the observation tower ($1.25 fee) and admire an unobstructed view of the wild cascades. Take a zero-emissions e-boat tour on the Maid of the Mist (adults $28.25, kids 6-12 $16.50) or scenic trolley ride (adults $3, kids $2) for a one-of-a-kind view, or adventure through hiking and biking trails on foot. Put on your raincoat and get up close and personal with the 325-foot falls at the Cave of the Winds. Prices vary by season. Adults range from $14-$21, youth range from $10-$17.
Credit: @denten.io on Instagram
Feeling a sense of FOMO because you can't make it out to the Kentucky Derby? You don't have to go down south to witness horse racing history at one of the world's oldest major sporting venues. Watch some of the world's best Thoroughbreds compete at famous races like the Travers Stakes (August 26, 2023)! Be sure to check out delicious local food, live music, tours of the facility, and fun seasonal events like the fanciest hat competition. Daily general admission is $10. Travers Day admission is $30.
White Sand Beaches (Long Island)
A 13-hour flight to Hawaii a bit too long for your liking? Nationally acclaimed white sand beaches are just a car (or ferry) ride away! Soak up the Long Island sun, sip a cold beverage, and admire scenic ocean views right in New York State. Get a glimpse of life in the Hamptons as you walk along the white quartz sand at one of Dr. Beach's Top Ten Beaches in America. Coopers Beach offers some of the best beach access in the Hamptons with amazing views of the dazzling ocean, beach grass swaying in the breeze, and extravagant and luxurious beach mansions, of course! Stroll the 6.5-mile stretch of warm sand along the sparkling Atlantic Ocean at Jones Beach State Park, just an hour from NYC. This gorgeous beach sees around six million visitors each year and is home to a lively boardwalk, WildPlay Adventure Park, and Jones Beach Nature and Energy Center. Relax in car-free tranquility on the 26-mile Fire Island National Seashore, only accessible by ferry. Enjoy free beachfront access and a bustling boardwalk filled with local shops and fresh seafood. Access to Coopers Beach is free, but parking costs $40 per car per day. Parking at Jones Beach is $10 per car and the beach is open for swimming from Memorial Day through September. 
Sure you can fly a few hours and then drive a few hours more to visit one of the major U.S. National Parks, but did you know that New York's Adirondack Park boasts six million acres and is the largest publicly protected area in the contiguous United States, with an area larger than Yellowstone, Yosemite, The Grand Canyon, Glacier Park, and the Great Smokies combined? Experience the 'forever wild' landscape by hiking the famed 46 High Peaks, each around 4,000-5,000 feet high, for an immensely rewarding challenge for experienced and novice hikers. Head to the 22-acre High Falls Gorge, home to four magnificent waterfalls along the base of Whiteface Mountain. Learn about the region's past, present, and future while you gaze out at Blue Mountain Lake at the Adirondack Experience Museum (admission ranges from $12-$20). Visit the Grand Canyon of the Adirondacks, Ausable Chasm (basic admission ranges from $11.95-$19.95), one of the oldest attractions in North America, and witness scenic vistas, nature trails, waterfalls, and naturally formed sandstone dating back 500 million years, or take a lantern tour on a summer evening. Admission prices vary per attraction.
Beautiful and Historic Castles (Thousand Islands-Seaway)
Visit beautiful castles that rival those in Europe along the sparkling waters of the St. Lawrence River. Take a narrated boat tour to Heart Island where you'll find Boldt Castle (pictured), one of the Thousand Islands' most revered treasures. The grand 120-room, six-story castle was built at the turn of the century and comes with a tragic love story. Discover the beauty of Heart Island and the castle's interior rooms such as the ballroom, grand hallway, and library. Also along the St. Lawrence River is the 28-room, Scottish-inspired Singer Castle, originally owned by the president of the Singer Sewing Machine Company (hence the name). Take a boat ride over to Dark Island and admire the castle's stunning interior on a guided tour. Admission to Boldt Castle is $12.50 for adults (13+), $9 for children (5-12), and free for children under 4. Singer Castle guided tours are $14.75 for adults and $7.75 for children 4+.
Outdoor Sculpture Gardens (various regions)
If you feel like you're missing out on monumental outdoor art experiences, don't fret. New York is a treasure trove for breathtaking and well-known sculpture gardens. Hike through miles of trails, surrounded by forests, ponds, and alpine meadows, while you admire more than 250 enormous structures spread across 450 acres at one of the largest sculpture parks in North America, Griffis Sculpture Park (pictured). Opus 40 boasts one of the largest works of art on the continent, a magnificent 6.5-acre environmental sculpture created over almost 40 years by Harvey Fite. At Storm King Art Center, you'll find hundreds of large-scale art pieces co-existing in perfect harmony with the natural beauty of the surrounding area. Admission to Griffis Sculpture Park is $5 for adults, $3 for children 5-12. General admission for Opus 40 is $11 for adults and $5 for children under five. Tickets for Storm King Art Center range from $23-$110 per car. 
Active Spouter Geysers and Mineral Springs (Capital-Saratoga)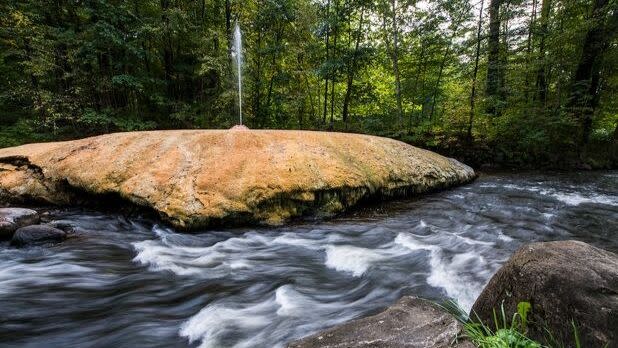 If you can't catch a flight to see the geysers out west, stop by Saratoga Spa State Park and witness the only active spouter geysers east of the Mississippi! Due to a geological fault, the 2,200-acre historic park also contains 21 naturally carbonated, drinkable mineral springs (with believed healing benefits)! Follow the almost three-mile Geyser Trail and visit the park's spouters and springs including the Orenda Spring and Tufa Deposits, Coesa Spouter, and the park's most impressive spouter, Geyser Island. After exploring (or tasting) the springs, check out Yaddo Gardens, the Saratoga Automobile Museum, Roosevelt Baths and Spas, or in the summer, take a dip in the Victoria Pool or Peerless Pool Complex also found on the property. Entrance to the park is $10 per vehicle.