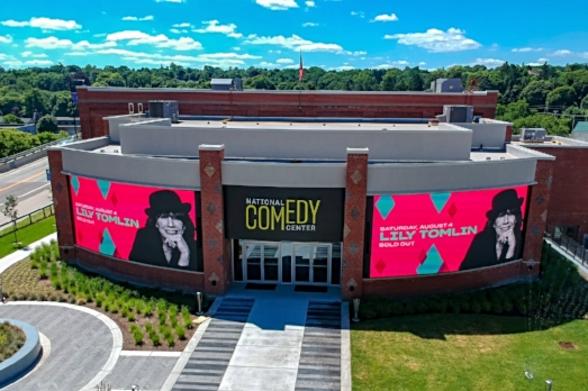 Photo Credit: Dan Swackhammer, @Swackman
The National Comedy Center opened its doors in 2018 in Jamestown, NY (aka the birthplace of one Lucille Ball), and we've got your insider guide to the top things to do at New York's funniest attraction. With more than 50 interactive exhibits, it's seriously some of the best fun you'll ever have—no jokes about it!
Masks are encouraged, but optional in most settings per New York State guidelines. Individual businesses or attractions may require mask wearing. Call ahead and check websites and social media to make sure attractions and amenities are open and available.  

Updated 3/8/23
Act The Part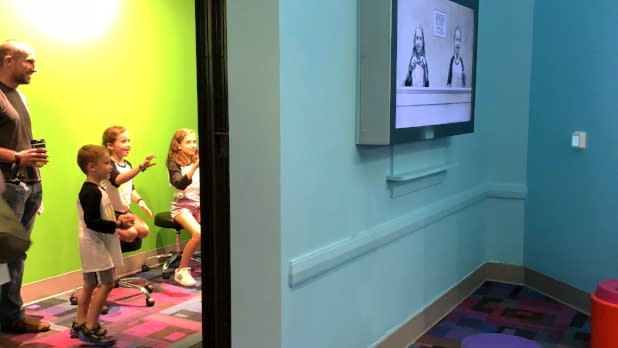 No really, who's on first? Take a seat in front of the green screen and put yourself in scenes from famous comedic movies and TV shows including classics like "I Love Lucy," "Abbott and Costello," and more contemporary pieces from "Saturday Night Live" and "Anchorman."
Stand-Up Lounge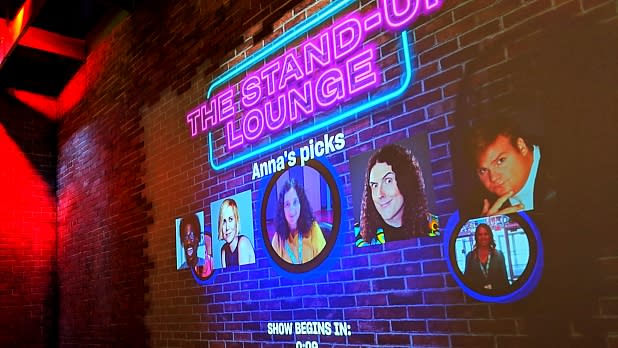 No pricey cover charges, lines or waitlists at this stand-up lounge. So sit back, relax and watch your favorite stand-up comedians perform their best bits tailored to your sense of humor—from Larry David to Amy Schumer, there's something for everyone.
Comedy Karaoke
Think you've got what it takes to perform stand-up? Choose from more than a dozen routines from comedians like Aziz Ansari, Jeff Foxworthy, and Ali Wong and have a go at some funny business. If you need liquid courage, the karaoke room has a bar featuring local brews from Southern Tier Brewery. You may not catch the Lewis Black doing an Aziz Ansari routine in person, but you never know who might stop by!
Make a Meme
Do you have what it takes to go viral? Put your humor to the test at the Make a Meme exhibit. For some inspiration, you can build off some of the Internet's most popular memes or creations by fellow National Comedy Center visitors.  
Make a Cartoon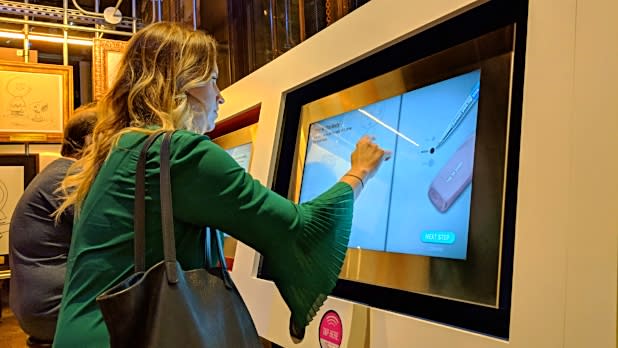 Head to the drawing board where you can learn about the history of comic strips, view the original artwork of some of the most famous cartoonists to date, and try your own hand at cartooning. Just follow along with the touchscreen monitor and you'll be on your way to creating your own Charlie Brown in no time.
Roast a Friend*
Have that one friend who is always going to the gym or who is one of those foodies who snaps a pic of everything that comes to the table before anyone's allowed to eat? Comedian Frank Castillo is on hand to send them a sick burn in the form of a short video message sent to their email.
*Note: not for the easily insulted or visitors under 18.
Comedy Center Park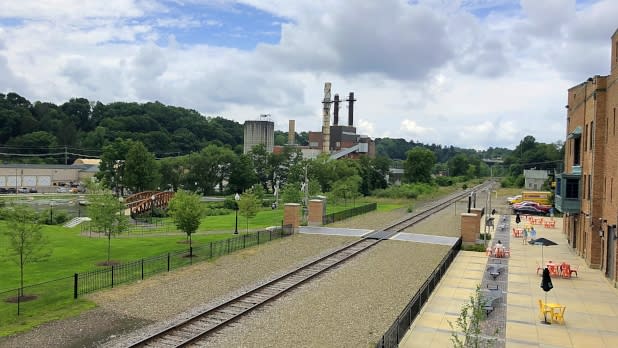 Take a break from all the funny business in the museum's riverside park, a great place to picnic in between all the laughter. Fun fact: the old Erie Railroad building serves as part of the National Comedy Center building and you can still see the original train tracks when you visit the park.
For even more fun in the Jamestown area, check out our Spotlight on Jamestown and Chautauqua-Allegheny.
GETTING THERE
By Plane: 
Buffalo Niagara Airport International Airport (BUF): 1 hour, 30 minutes to Jamestown
Cleveland Hopkins International Airport (CLE): 2 hours, 30 minutes to Jamestown
Pittsburgh International Airport (PIT): 2 hours, 45 minutes to Jamestown
By bus: Service from Downtown Buffalo and Amtrak Station to Jamestown on Coach USA Erie Line
By train: Travel Amtrak from Toronto, Albany and New York City to Buffalo's Exchange Street station (BFX) downtown. Then take a bus or drive to Jamestown.
By car:
From New York City: 6 hours
From Albany: 5 hours, 30 minutes
From Boston: 8 hours
From Philadelphia: 6 hours
From Montreal: 7 hours
From Toronto: 3 hour
Don't forget to post photos of your New York adventures on Instagram and Twitter with #iSpyNY and #ILoveNY and tag us on Facebook!