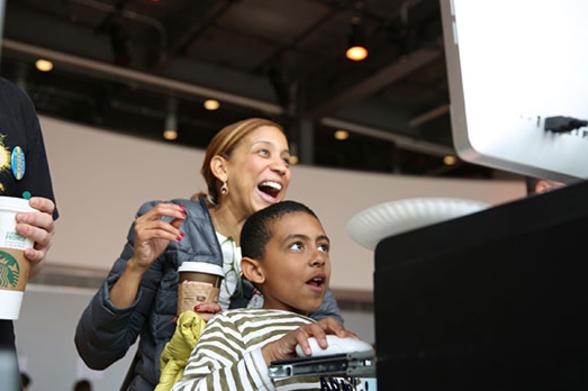 Keep your kids happy and entertained for the whole day. No whining, no fuss--no problem. Westchester has everything you need for family-friendly fun that'll keep the little ones (and their parents) going all day long. From the Caramoor rose gardens to the Grand Prix raceway and visual arts at Jacob Burns--here's where, when and how kids and parents have fun together in the 914.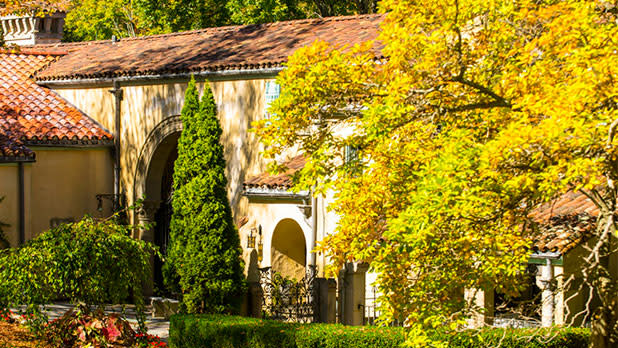 How to culture your kids in a fun way...
Caramoor's lavish landscape and historic estate will enchant you from the moment you walk through the butterfly garden, but their Kids & Families programs bring this historic estate into the family circle. Introduce your crew to music and fine arts with family programs like the popular Dancing at Dusk series, kid-focused I Spytours in the historic Rosen House, outdoor scavenger hunts during day-long festivals, and not to mention the renowned musicians and garden tours. 
A gym class that you and your kids will actually want to go to...
Chalk it up to their expert staff or awesome youth programs, but one thing's for sure, The Cliffs at Valhalla is the place for rock climbing. Adult and kids teams provide an engaging, creative space for bouldering, high ropes or just the basics! For a quick taste, try On the Rocks, a drop-in program that gives kids an intro to climbing while parents can enjoy lessons, team clinics and more.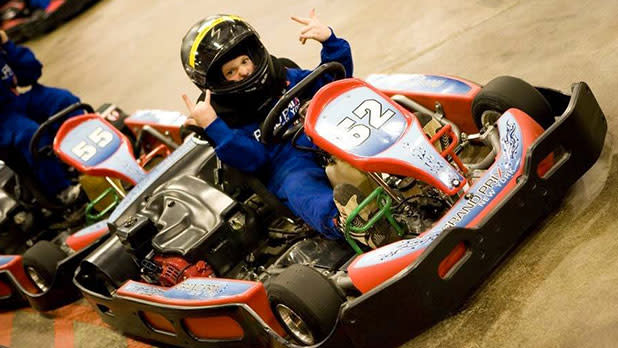 Who's the better driver? You or your kids...
Buckle up, Grand Prix is taking you on a high-speed trip that's geared for the young and the young-at-heart. Indoor go kart racing and light-up bowling are great for a get together with friends. While the arcade, bouncy castle and arts station keep the little ones happy. Fuel up at the in-house restaurant and bar where tasty barbecue cuisine and creative cocktails keep you happy and ready for more.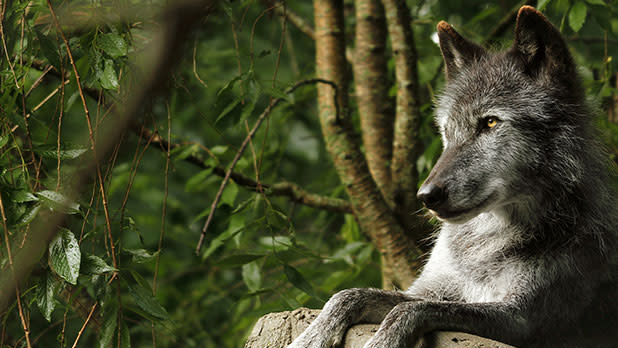 If you're an animal lover...
There are few words to describe the hair-raising sensation of connecting with something as wild as the animals at the Wolf Conservation Center. Special programs like Wolves of North America and daily visits made for kids and adults, allow for an up-close look and the chance to learn from the experts about one of the most beautiful, misunderstood animals. Plan your visit here.
For sweet eats and local treats...
Prepare yourself, the Lighthouse Ice Cream Kompany is taking flavor to the next level. Scooping up over 30 varieties of handcrafted ice creams, gelatos and sorbets, the secret might be in their locally sourced ingredients like milk and cream from New York's Battenkill Valley Creamery. After you've finished your nutella ice cream, stop by the a Tarrytown Lighthouse for a tour on the Hudson River shoreline.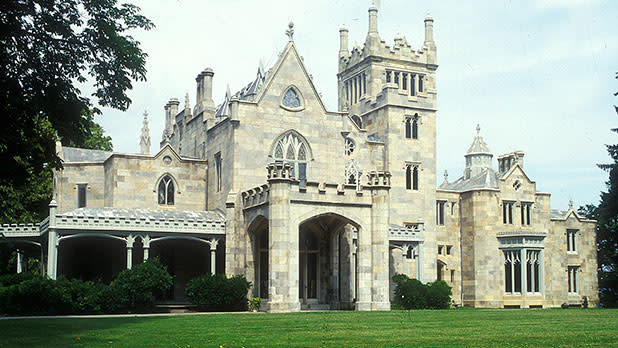 History for the adults, stories for the kids...
With its fairy tale atmosphere and Gothic Revival architecture, it's hard to tell if Lyndhurst is more enchanting to kids or parents. Mansion tours run through September, followed by spooky ghost tours and scarecrow family festivals in the fall. So whether you're reliving history on the Hudson River shore or warming up with stories by Charles Dickens around the holidays, Lyndhurst Mansion is a cultural must-do.
Sneak away date spot or easy dinner for the family...
Whether you're feeding a family of four or just grabbing a casual bite with friends, the riverfront scenery and lively atmosphere at Sunset Cove speaks to every food lover. Parents and kids will appreciate the no-fuss patio where made-to-order food on the grill and live music delight diners by the water. If you're looking to treat yourself, their creative menu for indoor and outdoor restaurant seating allows for an unpretentious, yet sophisticated night out.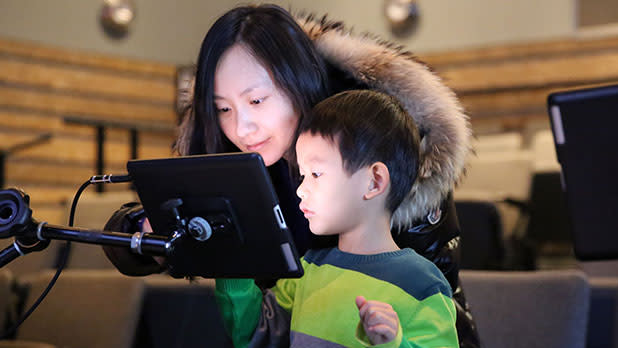 Take a break and watch a movie...
Catching an indie film or box-office hit at the Jacob Burns Film Center is a classic night out in Pleasantville, but this theater's true magic lies in its hands-on creative programs. Introducing adults and kids to the cinematic arts, animation and technology at the Media Arts Lab, their workshops let kids expand their imagination while you tap into your creative side. For younger tykes and families, JBFC Kids hosts free drop-in activities on the first Saturday of select months to deepen the movie watching experience for kids and their families.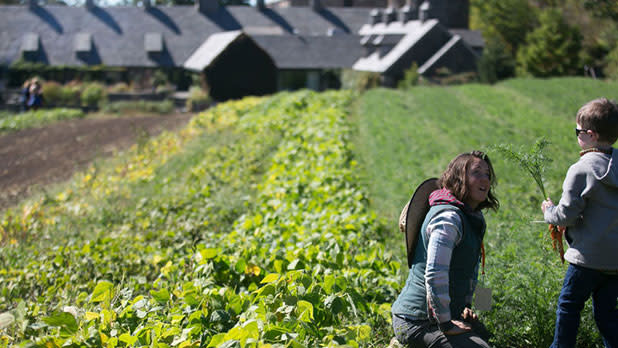 If your kids have a knack for playing in the dirt...
Then let their green thumb show at Stone Barns, a nonprofit dedicated to sustainable food and agriculture, where hands-on programs and family farm tours let you sink your hands into Mother Nature. It's no secret that weekend admissions for groups and families ensure fun on the farm--so get your tickets in advance! Of course, after you work up an appetite in the field, you need to check out the kid-friendly Blue Hill Café or the renowned Blue Hill restaurant for elegant farm-to-table dining.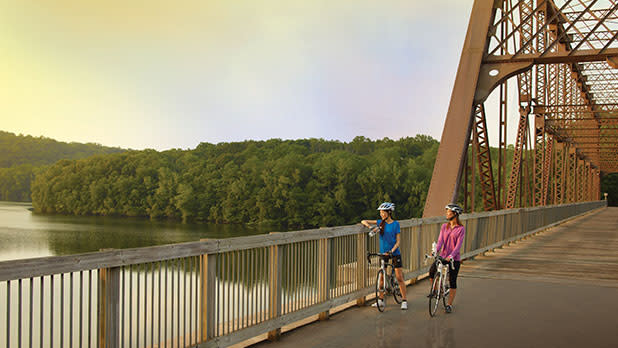 For an adventure with a view...  
Take a family bike ride on the North Country Trailway to escape into nature or the Bronx River Pathway where kids pedal to the metal while you enjoy natural beauty in Westchester's oldest park. Divided into three sections, the middle route is an easy ride and includes a loop around Bronxville Lake--perfect for the little ones. Keep going north, and you'll hit Kensico Dam where the waterfront scenery and playground present the perfect picnic setting. Local tip: If picnics aren't your thing, just grab a bite at nearby Valhalla Crossing--a restaurant fashioned from a vintage train caboose serving American cuisine.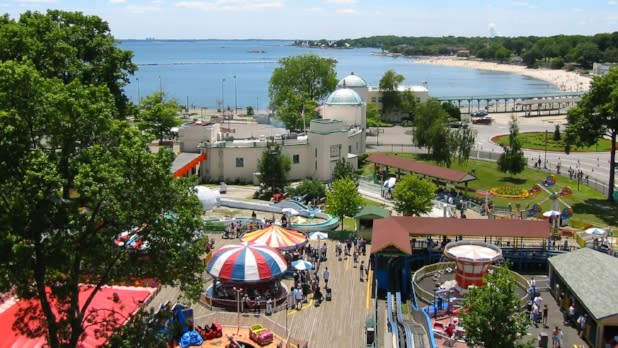 An amusement park with more than just rides...
Entering Rye Playland, you'll immediately sense its iconic 1920s origins as one of the great New York amusement parks. Signature rides like the wooden Dragon Coaster attract adrenaline-junkies of all ages, but this historic spot stands out because it goes beyond the bounds of a traditional theme park. Its oceanfront boardwalk, swimming pools and beach, mini-golf course and live concert series make Playland a fan favorite for every fun-seeker.
Lego to a playground for everyone...
You'd be forgiven if a trip to Legoland Discovery Center sent you on a nostalgic journey down memory lane. The LEGO Factory Tour will take you into the creativity behind new LEGO bricks while the new Star Wars Miniland shows the coolest life sized models on this side of the galaxy. So whether you've been building since the 1950s or just introduced the kids to LEGO's hands-on fun, this interactive space will speak to every dreamer.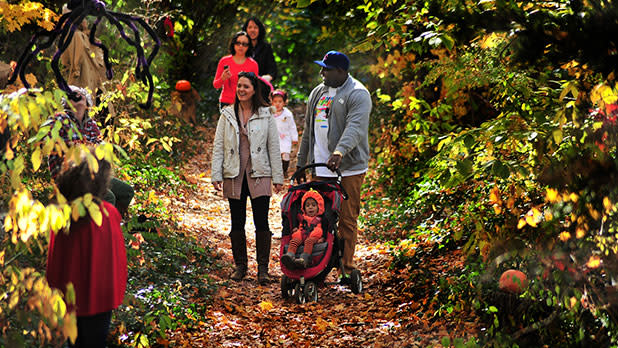 Who knew nature was this close to NYC...
Westchester is filled with outdoor retreats, but Greenburgh Nature Center takes it to the next level on its 33-acre preserve. Outdoor animal exhibits and hands-on environmental workshops resonates with every generation. And when the kids need to blow off steam, head to Nature's Discovery Playground for jungle gym fun while you enjoy the picture-perfect scenery. Keep an eye out for seasonal events including the popular Howlin Halloween fest and holiday train show.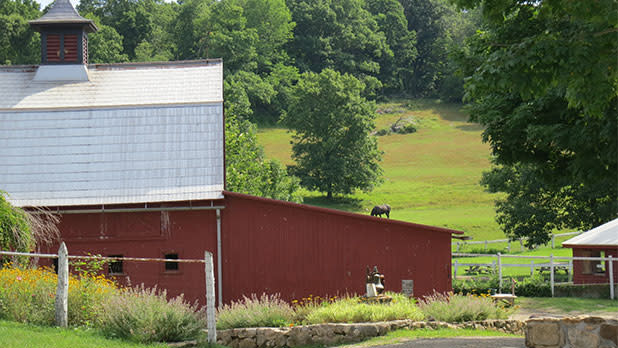 Farm fun for everyone...
You don't need to be an animal expert to fall in love with the fluffy inhabitants at Muscoot Farm. This historic preserve in Katonah makes farm life fun and engaging with camps, workshops and seasonal farmers markets geared for all ages. Drop by for an hour or stay for a while to visit with beautiful horses and cute piglets--admission is free!
Share New York State adventures with us on Instagram and Twitter with #ILoveNY and #iSpyNY, and tag us on Facebook!