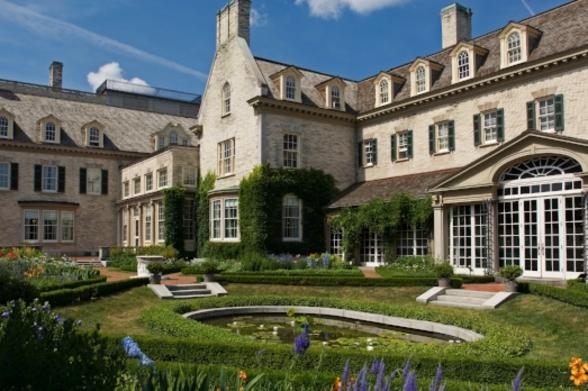 New York State is home to thousands of incredible attractions that satisfy any interest, many of which have accessibility features for visitors with disabilities, including programs specifically designed for travelers who are Deaf or are hard of hearing. A number of cultural institutions are also offering live and taped accessible virtual events with captions, ASL interpreters and other accessibility features.
Updated 7/11/2022

Credit: RIT/NTID Dyer Arts Center
Home to a large deaf population and the cutting edge National Technical Institute for the Deaf (NTID) at the Rochester Institute of Technology, Rochester has plenty to offer Deaf visitors. One of the centers of Deaf culture, the Dyer Arts Center at NTID is a state-of-the-art gallery that showcases the work of nationally and internationally renowned Deaf and hard of hearing artists, and allies of the Deaf community. In addition to its impressive permanent collection, Dyer has a special online exhibition called Motion:Art which features a collection of experimental short films, motion graphics, animations, and different types of moving images, along with submissions from the 2020 Deaf Rochester Film Festival.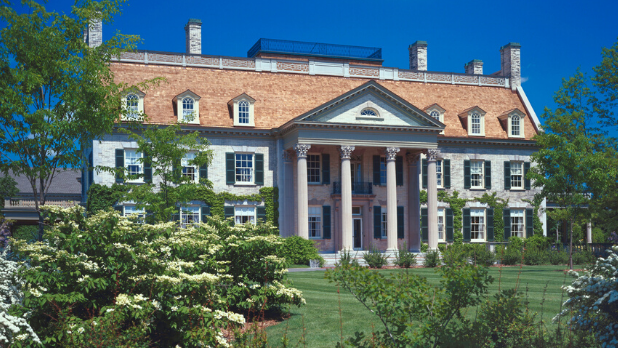 A photography and film lover's paradise, the George Eastman Museum in Rochester offers extensive programming to help visitors who are Deaf or who have a hearing loss enjoy the full museum experience and programs/special events. ASL tours are offered monthly, but visitors can access text versions of the mansion tour transcript both on the museum's mobile website and through printed transcripts any day the museum is open, and interpretive videos have closed captioning. Private tours in ASL or sign language interpretation for any program may also be arranged in advance by contacting tours@eastman.org or by calling 585-327-4838 (please put in requests at least two weeks in advance of the event).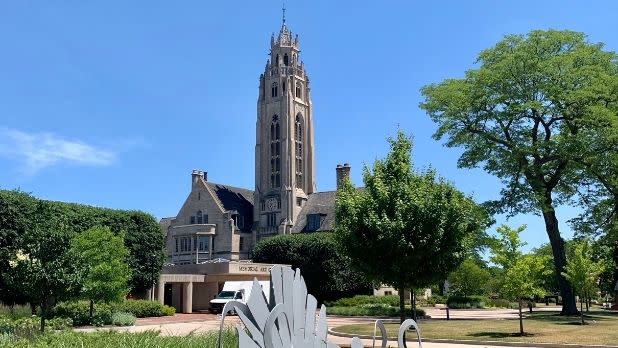 The Memorial Art Gallery at the University of Rochester features 5,000 years of art history on a 14-acre campus. Visitors can make an advance request for ASL interpretation for any of the classes, talks, or lectures on offer by contacting the Academic Programs Assistant by phone at 585-276-8971. Visitors to the MAG Auditorium can also make use of an "induction loop" assistive listening system.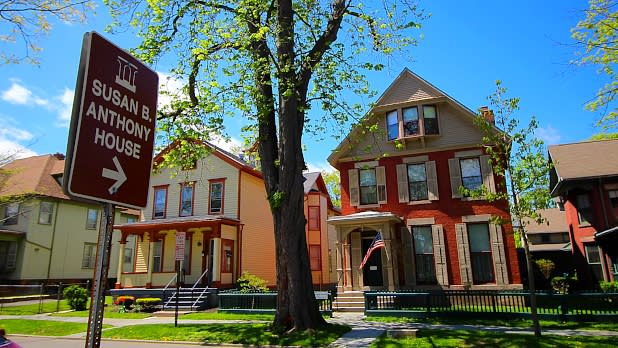 It was at her Rochester home that legendary civil rights leader Susan B. Anthony was arrested for voting while being female in 1872. Today, visitors can learn all about the life and times of this Women's Rights pioneer through docent-guided English language and ASL interpreted tours. ASL tours are available on select Sundays at 1 pm and advanced reservations are required. For reservations and additional information contact: programs@susanb.org or call 585-235-6124 ext. 1.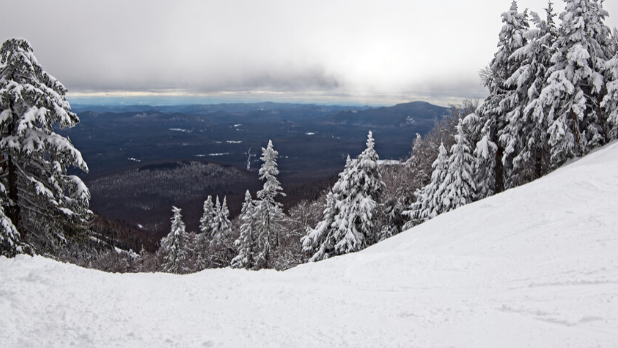 Get ready to hit the powder! Gore Mountain offers adaptive one-on-one ski and snowboard lessons with staff trained to coach visitors who are or who have a hearing loss at all ability levels, from snow bunnies to serious athletes. Reservations are required so you can be matched with the best instructor and lesson for your needs.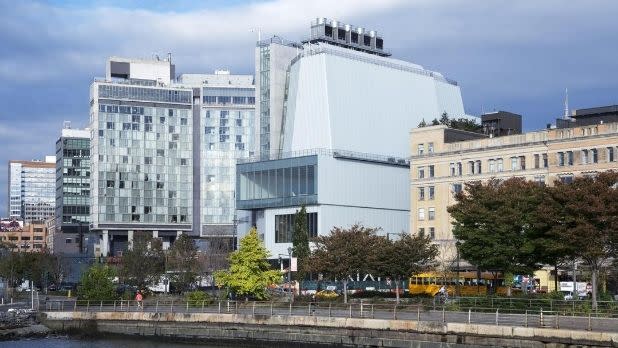 Home to one of the most impressive collections of modern art in the world, the Whitney Museum of American Art (pictured, at center) employs an expert Deaf educator to lead monthly ASL tours. As a bonus, ASL tours also come with a free wine and cheese reception. Voice interpretation on ASL tours is available upon request. Please contact the Whitney at accessfeedback@whitney.org or (646) 666-5574 (voice) to register in advance of your visit. With three weeks' notice, you can even request a private tour in ASL. The museum's website offers excellent virtual ASL Vlogs featuring Tony-nominated actress and art educator Lauren Ridloff.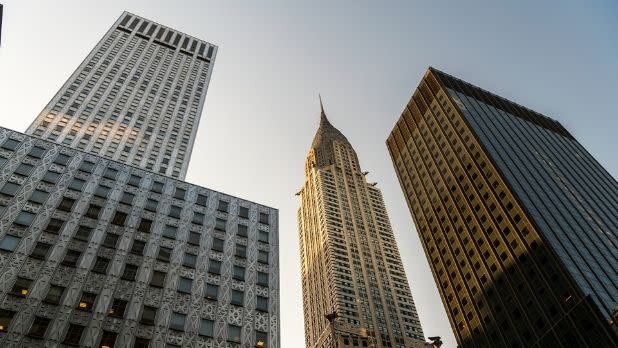 One of the best ways to experience New York City is through its neighborhoods. Visitors who sign up for an ASL tour through the Big Apple Greeter's Access Program will be matched with an ASL-fluent volunteer for a free walking tour of some of New York City's most iconic neighborhoods. These volunteers are New York City locals with a passion for showing off the best the city has to offer to new friends. Visitors interested in being matched with a Greeter should submit a request at least four weeks in advance of their trip.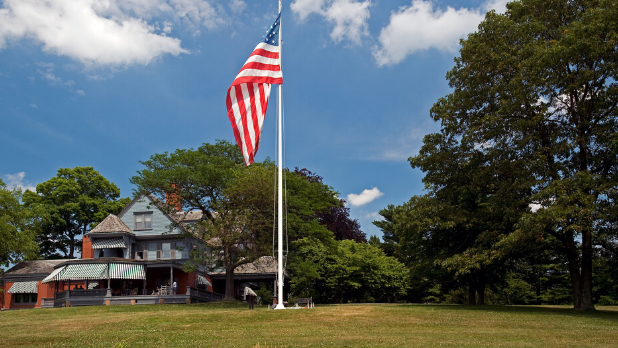 Known as the "Summer White House," Sagamore Hill in Oyster Bay on the North Shore of Long Island was the home of Theodore Roosevelt, 26th President of the United States, from 1885 until his death in 1919. ASL interpretation services are available, provided they are requested three days in advance by email. The Visitor Center also offers transcripts of the park's self-guided audio tour.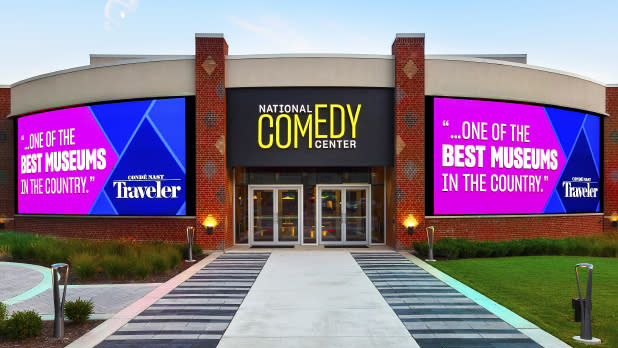 Everyone loves to laugh! The National Comedy Center ensures that comedy fans of all abilities get the joke thanks to industry-leading features like open captions on all video media on display, including the Hologram Theater (on request: just ask a staff member to turn them on before entering the theater). Transcripts are also available for audio-only experiences. Visitors can request an American Sign Language interpreter or real-time captioning for any public program or event with three-weeks notice. To place a request, please contact us at 716-484-2222 or email access@comedycenter.org.      
The Tenement Museum is dedicated to the history of New York's rich history as a haven for immigrants and refugees the world over through tours of Lower East Side apartments that housed immigrant families between the 1860s and 1930s. The Museum offers assistive listening devices and some tours include audio-visual elements equipped with induction loops. Discounted entry and special $65 memberships for visitors with disabilities are available. 
Thanks to the Theater Development Fund (TDF), ASL interpretation and open captions are available at select Broadway performances.  To be notified of these performances and to purchase tickets close to interpreters and open captioning boards, apply for a free TDF Accessibility Membership.
The Museum of Modern Art (MoMA) is one of the top museums in the world dedicated to modern art, hosting some of the most important artwork created since the late 19th century. MoMA offers Deaf art lovers American Sign Language discussions, as well as a host of programs for visitors who are Deaf or hard of hearing at the physical museum in NYC. To learn more, visit the MoMA website or email accessprograms@moma.org. 
With a rich history of welcoming visitors with disabilities, New York's most iconic art museum offers extensive programming for visitors who are Deaf or hard of hearing, including in-person and online ASL tours (advanced reservations required) and audio guide transcripts. More information can be found on the Met's website or on the Met Access Facebook page. 
An off-Broadway institution focused on family-friendly live theater and dance, the New Victory Theater's recorded dance performances feature New York City's most exciting dance companies and at-home activities guided by Teaching Artists. The videos are recommended for children aged 8 and up, and each chapter is captioned and available with ASL interpretation.
Been to a place that should be on this list? Let us know at info@iloveny.com!