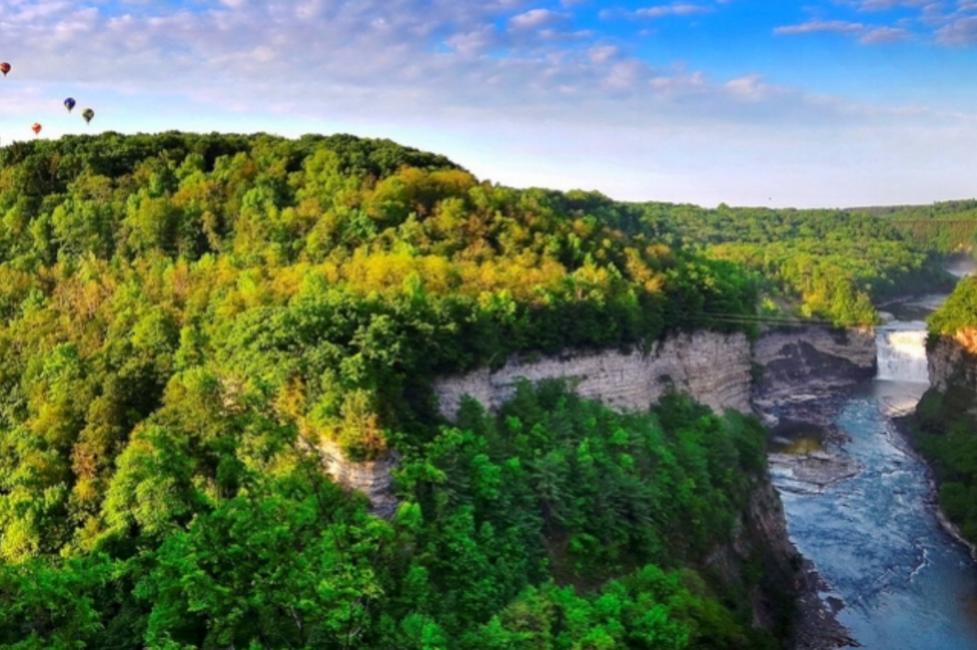 We present some of the best places to feast al fresco in New York State. From a riverbank overlooking whitewater rapids to spacious landscaped parks, get outside and discover New York State's most picnic-perfect places!
Hudson River Gorge (Adirondacks)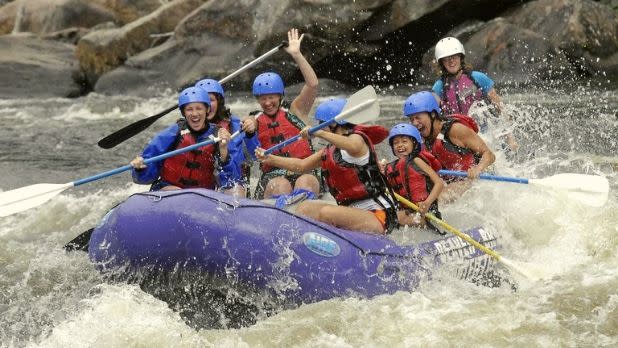 Beaverbrook Outfitters' Hudson River whitewater-rafting trips offer a thrilling experience where every detail is taken care of—from wetsuits to a well-timed lunch on the riverbank. Spend the day rafting on the rapids, swimming in the river, and generally having a blast in the Adirondacks. Pause for lunch along the river, where guides will set up a feast to fuel your muscles and get you ready to tackle the last section of whitewater. Wrap up the day with a hearty dinner back at Beaverbook's basecamp.
Buttermilk Falls in Long Lake (Adirondacks)
A favorite stop among Hamilton County's waterfalls, Buttermilk Falls offers a scenic and sensory experience. The falls are a short hike from the road and feature picnic tables, a lean-to, and rocky outcroppings offering a variety of places to spread your picnic blanket. Need supplies? Hit up Adirondack Growl and Grub in Long Lake for an array of sandwiches and salads.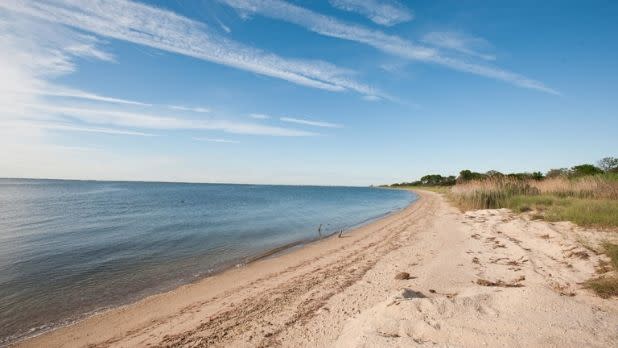 Before visiting the 1,600-acre Heckscher State Park Beach on the south shore of Long Island, pick up some homemade sandwiches and salads from Pines Pantry. Then hit the beach and bask in the sunshine or enjoy the park's shady groves. Kids can play sports in the large open fields, or burn all those calories on the four miles of paved trails. Several of the park's features are accessible to all, including pavilions, swimming beach, and fishing areas.
Wagner Vineyards in the Finger Lakes is the place to be on Friday nights in the summer. Pub Nights at the vineyard mean live music, ample amounts of Wagner wines and Wagner Valley Brewing Co. beers, as well as picnic dinners from Ginny Lee Café from 6 to 8 pm. Dance to live music, munch on pizzas and other café specialties, and enjoy a glass or pint of handcrafted goodness made just a few steps away.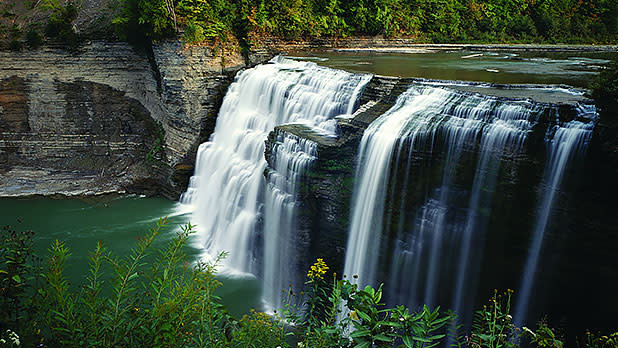 Surrounded by the magnificence of Letchworth State Park, Glen Iris Inn overlooks Middle Falls on the Genesee River, providing a view that is sweeping, romantic, and inspiring. During the summer, the inn offers bagged lunches for the public that come with bottled water, a sandwich or wrap, chips, and a dessert.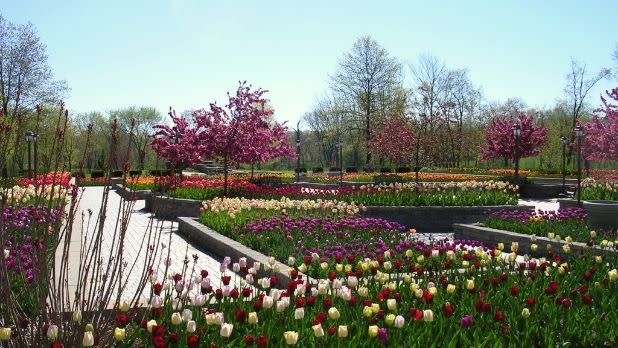 Thomas Bull Memorial Park's Orange County Arboretum in Hamptonburgh offers 35 acres of wooded areas and gardens for picnics. Free and open to the public from dawn until dusk, the arboretum also hosts events for all ages, including beekeeping workshops and fairy tea parties for kids, and features raised gardens and plenty of benches for enjoying the splendor. Pick up provisions from Iron Café in nearby Montgomery, explore the park, and find your picnic spot.
Historic Catskill Point (Catskills)
Situated at the intersection of Catskill Creek and the Hudson River in the town of Catskill, the Historic Catskill Point is a picturesque park offering views of the Hudson River. This is where the Hudson River School style of painting got its start—and it's easy to see why. Throw a blanket down on the manicured lawn and watch the river roll away as you feast on delicious food prepared by Circle W Market (pictured) on Main Street.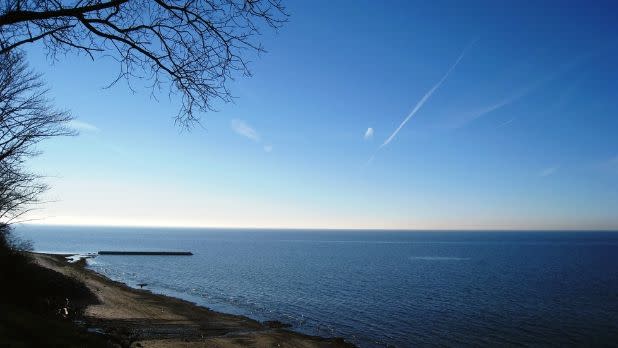 High bluffs, a scenic shoreline, and sandy beach areas make this park ideal for enjoying the best of summer in New York State. It's also a great place for a picnic, offering dedicated areas with shelters, as well as playgrounds for kids, hiking trails, and swimming. Whether you're there for a day or if you're planning to pitch a tent and make a weekend of it, Lake Erie State Park is a picnicker's paradise. Pick up salads and wraps from Aloe Vera's Eatery in nearby Fredonia.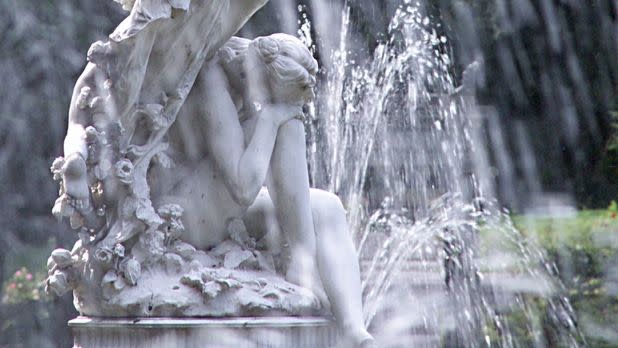 Free and open to the public year-round, Yaddo Gardens features a woodland rock garden with a fountain and a more formal Rose Garden. Docent-led tours are available for a small fee and are popular when the gardens are in bloom. Find a picnic spot near the roses, among the woods, or under Italian marble statues (pictured) and enjoy the world-renowned Yaddo Estate as you dine on delicacies from Putnam Market on Broadway in downtown Saratoga Springs.
Spanning 318 acres at the eastern end of Lake Ontario, Westcott Beach State Park offers the best of the beach and the forest, with many places to picnic. A long, white sand beach offers swimming and plenty of places to build sandcastles, and the boat launches make it a great spot for canoeing and kayaking on Lake Ontario. The park also has a playground, multiple picnic areas, and hiking trails. Grab supplies from McDermott's Midtown Deli in nearby Adams and hit the beach!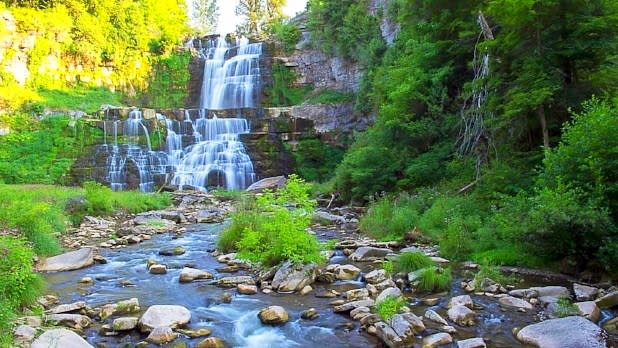 Situated by Cazenovia Lake, Chittenango Falls State Park offers a stunning setting for a picnic. A 167-foot waterfall cascades over ancient bedrock and walking trails wind from the top of the falls to the bottom. Grab a wrap, salad, or sandwich from the Pewter Spoon Café in Cazenovia—which offers gluten-free and vegan options—and find a spot to bliss out.

Credit: Courtesy of NYC & Co
Prospect Park is an oasis of scenic beauty in Brooklyn. The sprawling 585-acre park offers numerous places to picnic all summer long, as well as a jam-packed summer events calendar. Enjoy free summer movie screenings on the Long Meadow every Wednesday from July 17 to August 1, lawn games, and free summer concerts at the bandshell. Grab supplies from Prospect Provisions' menu of artisanal sandwiches.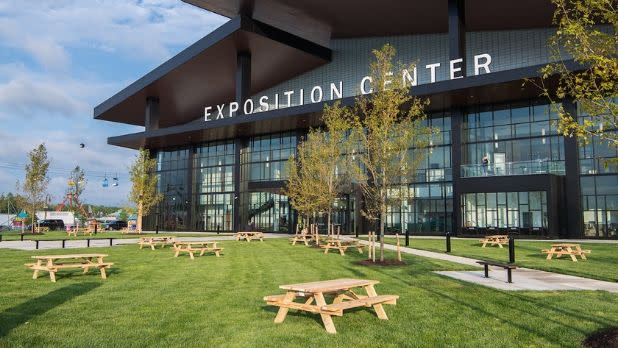 Why does July get to be National Picnic Month? With the Taste NY Food Truck Competition coming up at the Great New York State Fair September 1–2, we're going to go ahead and say that weekend counts as the fifth weekend of this auspicious outdoor dining extravaganza! Come hungry and plan to leave full after enjoying $3 samples of everything from crab Rangoon nachos to bacon cheddar dogs.
Don't forget to share your summer vacation with us! Share New York State pictures on Instagram and Twitter with #FindWhatYouLoveNY and tag us on Facebook!