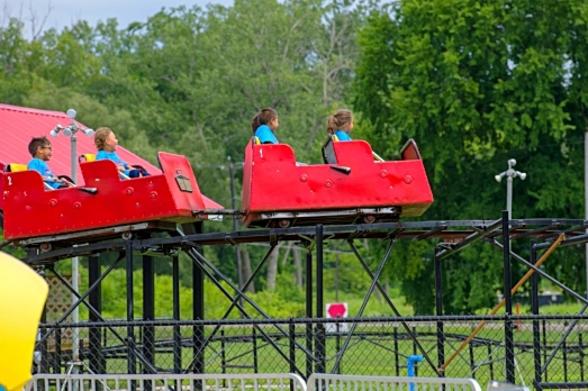 Greetings from Jamestown, the funniest town in America, thanks to the Lucille Ball Desi Arnaz Museum, Comedy Park, and brand new National Comedy Center. Aside from laughs, you'll also find plenty of ways to soak in nature, enjoy some healthy competition in a game of paintball, and indulge your sweet tooth with some old-fashioned candy or a 1950's-style milkshake. Read on to see why Jamestown is the perfect place to bring the kiddos for an all-around awesome time.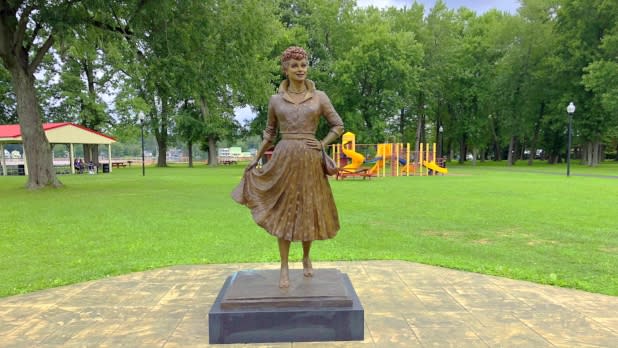 You can really feel the love for Lucy in the Lucille Ball Memorial Park, which has not one, but two statues of the famous Jamestownian! The first statue has been relocated and nicknamed "Ugly Lucy" or "Scary Lucy" after becoming infamous for its poor representation. Meanwhile "Pretty Lucy" now greets visitors to the park and makes for the perfect photo op. You can also enjoy scenic views of Chautauqua Lake, the fishing pier and little lighthouse, and a large playground for the kids.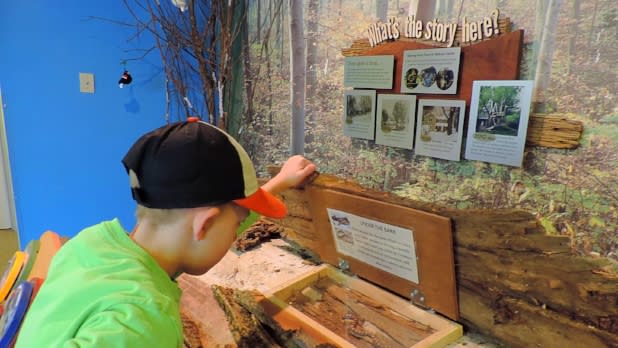 Take the little ones on an adventure on the Audubon Community Nature Center's 600 acres of preserved wetlands. Pack a picnic and roam the five miles of well-kept trails through the native tree arboretum and amongst educational gardens. Swing by the Nature Center where you can check out exhibits and learn about the local animals. Don't forget to say hi to their famous resident, Liberty, the American bald eagle! The Nature Center also holds events throughout the year. Admission is free, events are sometimes extra.

Comedy speaks to people across all ages, which makes Jamestown's brand new National Comedy Center the perfect destination for the entire family. The Center offers more than 50 interactive exhibits that delve into every different style and genre of comedy, from vaudeville acts, to slapstick, all the way to Internet memes. You start by taking a quiz to create your own unique humor profile which will help guide you to content recommended for your taste (or age). Then, the whole gang can take part in competitions and try out cartooning and live stand-up. Ticket prices range from $12.50 to $23.50. Combo tickets available with the Lucille Ball Desi Arnaz Museum.
Is the summer heat getting to you? Head over to the Northwest Savings Bank Arena to cool off and have a ton of fun in the process. Thanks to their year-round ice skating rink, you don't have to wait until winter to strap on skates and take a spin. Plus, during the summer their Public Skate special means admission is only $5 including skate rentals! Check the arena's schedule to find out about upcoming Jamestown Rebels hockey games and other events. Prices vary by activity and event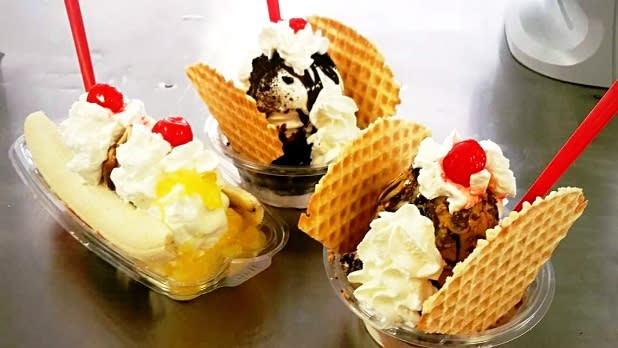 True to its name, the Fifties Grille and Dairy is designed to make you feel like you've stepped back in time to the 1950s. So park the family in a red and white vinyl booth, rest your elbows on the Formica-top table, and get ready to dig in! The menu is based on retro diner fare, i.e. burgers and hot dogs, but they've modernized their offerings with options like a Jalapeno Ranch Burger, Blue Cheese Burger, and a BBQ Bacon dog. Top it off with a classic banana split, sundae, or a good old milkshake—perhaps with a twist on the regular chocolate/vanilla? They offer flavors including German chocolate, strawberry cheesecake, marshmallow, and butter pecan, to name a few.
Splat!
If your kids are a bit older and possess a seemingly infinite amount of energy, you might want to carve out a chunk of your day to spend at Splat! (aptly named after the sound of a paintball hitting its target). Grab some old clothes you don't mind getting paint on, and get ready to dodge, duck, and dive around inflatable obstacles as paintballs whizz by. If you don't feel like messing up your clothes for the day, that's okay too! They have a Nerfball version of gameplay with two Nerf gun upgrade options available. Prices vary by activity
The Sprinkle Cone understands that sprinkles are more than just an afterthought, and deserve to be celebrated. That's why they make their unique waffle cones in-house with rainbow sprinkles baked right in (delicious AND Instagram gold). What goes on top is just as special: Choose from ice cream flavors including cake batter, salty caramel, and more. One tiny spoonful and you'll understand why Sprinkle Cone won a spot on our Best Ice Cream in New York list. While you're digging in, get creative with their chalkboard wall and silly selfie props.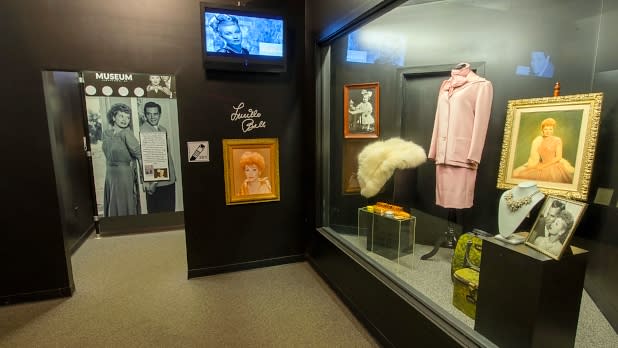 The Lucille Ball Desi Arnaz Museum is an obvious must-stop for fans of the show, but even if it's your kids' first time encountering the comedy couple of your childhood, the museum has plenty of engaging content to offer newbies. After all, Lucille Ball's masterful physical comedy gave the show (and the museum) an accessible charm that anyone can get behind. Inside its doors you'll find the sets, the costumes, a behind-the-scenes look at the making of the show, and a recreated Tropicana nightclub. There's even a special booth that lets you recreate the classic Vitametavegamin commercial yourself. Ticket prices range from $11 to $16. Combo tickets available with the National Comedy Center.
Who can resist an old-fashioned family-owned candy shop? Not us. Peterson's Candies is the definition of quaint, filled with the intoxicating sweet scent of fresh chocolate and rows of brightly packaged sweets. The vast majority of chocolates and candies are made in-house, and word on the street is that the owners are very generous with samples. For some, the more vintage sweets might be a journey into reminiscence, but we guarantee that even contemporary candy palates will be satisfied. This is definitely the place to stock up on souvenirs—and picnic additions!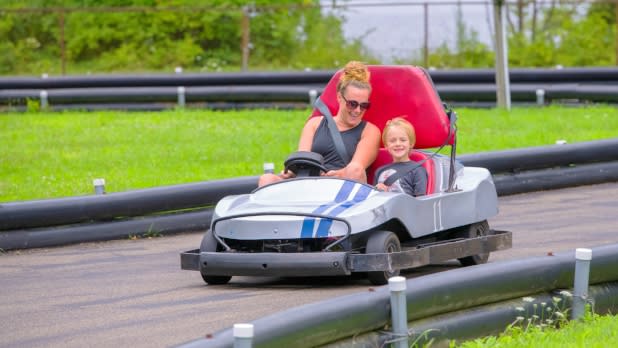 Some things never change, like the fact that kids are always going to love midway rides. In fact, the Midway State Park in Bemus Point has been entertaining little ones since it opened in 1898 as a trolley park! Today, you'll find a lot of the same attractions you might remember from when you were a kid, such as the bumper cars, the Tilt-A-Whirl, and all the classic games. The park is particularly well-geared for younger kids, with options like its vintage merry-go-round and train. Plus, it's not too large as to wear out little feet from walking around all day. You can take a break at the picnic grove for lunch...if you have enough self-control to resist snacking on candy apples and cotton candy all day! Ticket prices vary by attraction
You shouldn't let this summer (or any season) slip by without a stroll down the reconstructed and revamped Jamestown Riverwalk. The Riverwalk runs 1.2 miles along the scenic Chadakoin River, and is perfect for a family bike ride or rollerblading thanks to its smooth pavement. Just last month the city held a ribbon-cutting ceremony to celebrate the two, brand-new pedestrian bridges. The "Twin Bridges" connect the Riverwalk and Comedy Park, which is just behind the new National Comedy Center, so it's super easy to take a relaxing stroll over the water while you rehash your favorite jokes and moments.
Share New York State adventures with us on Instagram and Twitter with #ILoveNY and #iSpyNY, and tag us on Facebook!