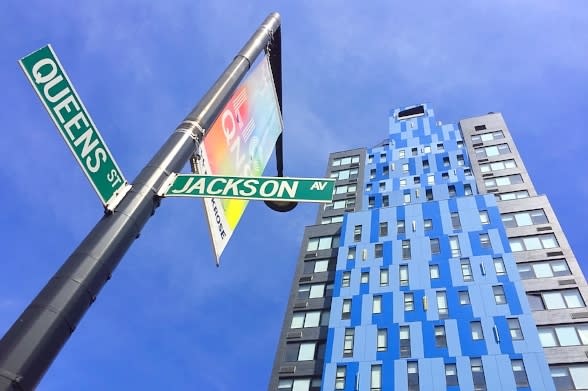 If you visit New York City without visiting at least one outer borough, you're not really seeing New York City. While Brooklyn gets a lot of attention, we'd like to introduce you to Queens. Queens is the most culturally diverse county in the US so you can bet your taste buds will be pleased. The borough is also home to world-class museums, exciting sports, and excellent views. Here's how to spend a weekend in this diverse, appealing borough!
Masks are encouraged, but optional in most settings per 
New York State guidelines
. Individual businesses or attractions may require mask wearing. Call ahead and check websites and social media to make sure attractions and amenities are open and available. 
Updated 2/14/23
FRIDAY
5 pm: Dinner at Casa Enrique

Credit: Anna Pakman
Start the weekend off right with a Michelin-star dinner at Casa Enrique in Long Island City. If you want seriously authentic Mexican food, this is the spot—Chef Cosme Aguilar hails from Chiapas in southern Mexico. In addition to fresh ceviche, molé, tacos with brisket, cow tongue, chorizo, chicken, pork, or fish, and a variety of enchiladas, there's a significant tequila and cocktail menu. The spot is small and super popular, so definitely make a reservation ahead of time.
7 pm: Drinks at Dutch Kills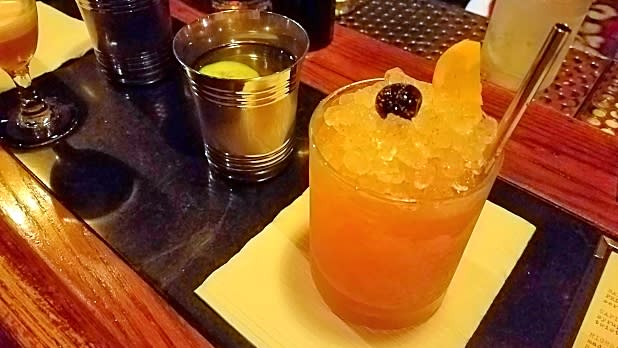 Dutch Kills is recognized as one of the best cocktail bars in New York City, and sometimes even in the world. You'll need to know where you're going as this speakeasy's door is unmarked aside from an old-school neon BAR sign. Inside you'll find a spacious interior and affordable (as NYC cocktails go) libations. You're welcome to choose one of the many inventive seasonal specialties or just let the bartenders know which spirit you enjoy and they can whip you up something special with hand-cut ice.
SATURDAY
9 am: Breakfast at Cafe Henri
Start off with a French breakfast of crepes, omelets, croissants, or muesli at cozy bistro Cafe Henri. If you can get up even earlier, try it when it opens at 9 am, as this place gets packed when the brunch crews roll in.
10 am: Walk about town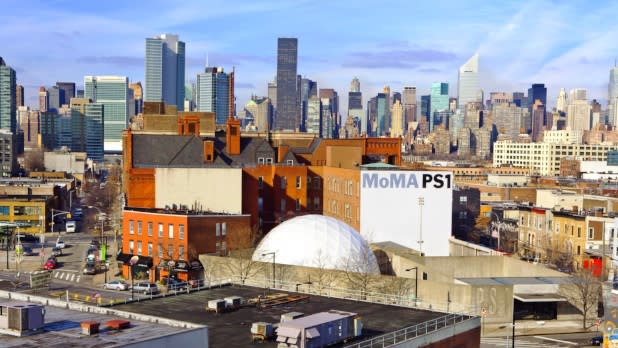 Explore Long Island City by foot. You won't have to walk far before stumbling upon awesome street art as many of the old industrial buildings are covered in it. Walk by the historic brownstones of Hunters Point, along the waterfront in Gantry Plaza State Park (with the iconic Pepsi-Cola sign from 1936), and past the old railway tracks now covered in gardens. Stop in MoMA PS1, an offshoot of the Museum of Modern Art, where unique art performances and discussions occur.
12 pm: Hop on the 7 to Flushing
Take the 7 train from LIC out to Main St Station to be immersed in Flushing's vibrant Chinatown. We recommend lunch at Asian Jewels Dim Sum. If this is your first dim sum experience, you might be surprised at the ordering process. Instead of guests ordering off menus, restaurant workers push around the food on rolling carts. Just point to what looks good and it's yours!
3 pm: Explore Flushing Meadows Corona Park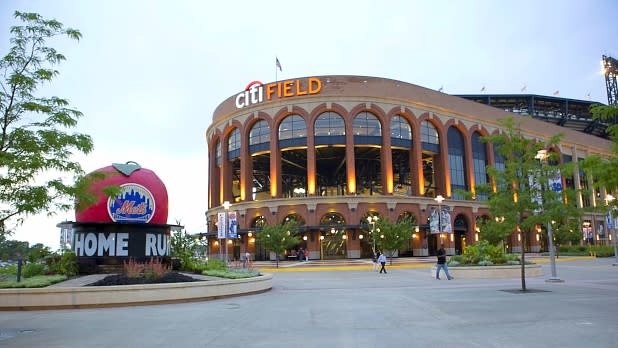 Choose your own adventure for your afternoon activity in Flushing. The following attractions all surround Flushing Meadows Corona Park, where the World's Fair was held both in 1939 and 1964/1965. Stop in the park to ogle at the iconic Unisphere, a 140-foot tall steel model of the planet, leftover from the 1960s. If visiting Queens from April to October, catch a game at Citi Field, home to the Mets and some of the best concession food in all of MLB. Toward the end of summer every year, the US Open comes to Queens at USTA Billie Jean King National Tennis Center and Arthur Ashe Stadium. Smaller tournaments are played outside of the US Open so check the calendar if you're a fan. 
6 pm: Dinner at Queens Night Market
Queens is proud to have residents from more than 120 countries, speaking 160 different languages. If you're in Flushing from June to October, don't miss the Queens Night Market in front of the New York Hall of Science. Everyone in the family can have something different, from Polish pierogi, Cambodian Fish Amok, and Brazilian steak sandwiches to tropical desserts, Romanian-Hungarian chimney cake, and Persian sweets, but we recommend sharing so you can try even more!
If you're visiting when the night market is on hiatus, grab dinner in Jackson Heights. Take the 7 train to Jackson Heights-Roosevelt Avenue/74th Street Station to have your pick of Central- and South-Asian cuisine including Indian, Pakistani, and Nepalese. Jackson Diner is popular for its dosa, Kabab King for kababs, and Himalayan Yak for momos (South-Asian dumplings).
SUNDAY
10 am: Breakfast at Il Bambino
Il Bambino in Astoria serves more than a dozen "brunch paninis" on weekends with fun names like "Notorious P.I.G." (smoked bacon, scrambled eggs, aged cheddar, truffle spread) and "Getting Piggy With It" (soppressata, scrambled eggs, onion marmalade, basil pesto, pecorino romano).
11 am: Explore movie history

Credit: Marley White - Courtesy of NYC & CO
Head to either the Museum of the Moving Image (pictured above) where you can see exhibits and artifacts of television and movies (including almost 300 objects in the Jim Henson Exhibition) or to the Noguchi Museum that has 27,000 square feet of Japanese-American artist Isamu Noguchi's artwork and an outdoor sculpture garden. If you choose the latter, you may also want to stop at nearby Socrates Sculpture Park (pictured below) for more sculptures and a nice view of the skyline.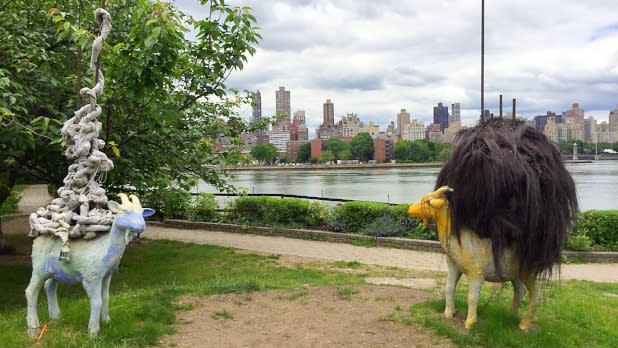 1 pm: Grab lunch at the Bohemian Hall and Beer Garden
Have lunch and a beer at the oldest beer garden in NYC Bohemian Hall and Beer Garden (from 1910!). This sprawling outdoor venue (with heaters in some sections during winter) serves a variety of Czech and Slovak specialties like roast pork, fried muenster, and beef goulash along with more kid-friendly items like hot dogs and hamburgers.
WHERE TO STAY
Home2Suites by Hilton Long Island City
Holiday Inn Long Island City
Boro Hotel
Wyndham Garden Long Island City
GETTING THERE
By car:
From Albany: 3 hours
From Philadelphia: 3 hours
From Boston: 4 hours, 20 minutes
Airports in Queens:
JFK International Airport
LaGuardia Airport
By train:
Amtrak, NJ Transit to NYC's Penn Station, MTA Subway to Queens
Metro-North to NYC's Grand Central, MTA Subway to Queens
By bus:
Bus services to NYC's Port Authority, MTA Subway to Queens
---
Share New York State adventures with us on TikTok, Instagram and Twitter with #ILoveNY and #iSpyNY, and tag us on Facebook!