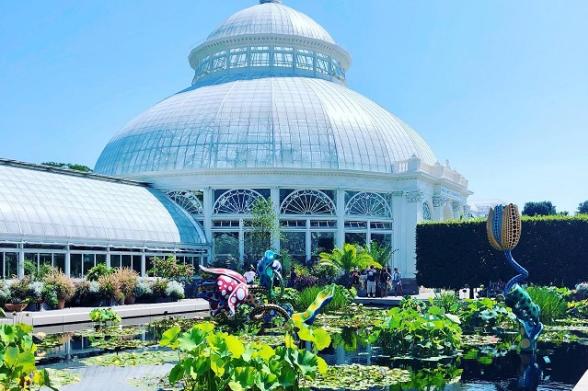 Where can you find Yankee Stadium, home to the 27-time World Series champions, as well as the birthplace of hip-hop and the largest urban zoo in the country? If you guessed the borough of The Bronx in New York City, you are correct! When you are looking for a quick getaway that has sports, art, history, nature, amazing food and drinks, AND is a short train ride or drive away, The Bronx is the place to be. In just 48 hours, you can discover many of the amazing things that make up the "Boogie Down Bronx."
Masks are encouraged, but optional in most settings per New York State guidelines. Individual businesses or attractions may require mask wearing. Call ahead and check websites and social media to make sure attractions and amenities are open and available. 
Updated: 2/2/2023
FRIDAY:
3 pm: First stop, Wave Hill

Credit: Anna Pakman
Start your Bronx weekend at this gorgeous urban oasis overlooking the Hudson River. The 28-acre site contains a variety of gardens, open spaces, and outdoor art that will appeal to everyone. Striking views of nature and the Hudson Valley are perfect for personal photos or sharing on social media. A small self-service café sells locally made ice cream and other snacks, coffee, sandwiches, and salads that you can eat on an outdoor terrace. Admission is $10 adults, $4 children, $6 students and seniors 65+.
6 pm: Have Dinner at Tim Marin Tapas Bar
Less than a mile away you'll find Tim Marin Tapas Bar, a local favorite fusion tapas restaurant, inspired by the tastes and traditions of Latin America and Spain. With dozens of bite-sized, melt-in-your-mouth plates, creative cocktails, and live music nights, Tim Marin provides the perfect energy and atmosphere to kickstart your weekend in The Bronx.
8 pm: Check into your hotel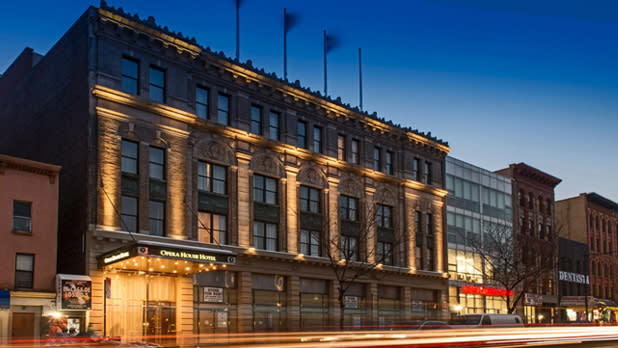 For a family-friendly stay, head to Marriott Residence Inn, Metro Center, with one- and two-bedroom suites to accommodate the kids, as well as free breakfast, and a pet-friendly policy in case Fido is part of your traveling family. For a more luxurious experience, check into Opera House Hotel (pictured). This historic property was at one time the great Bronx Opera House, hosting performances by Harry Houdini, the Marx Brothers, and John and Lionel Barrymore. The renovated hotel in its space offers nice perks like a continental breakfast and occasionally a complimentary cookie hour.
SATURDAY:
7 am: Watch the sunrise at Orchard Beach
Wake up early and head to the only public beach in the Bronx, Orchard Beach. Part of Pelham Bay Park—the largest public park in New York City!—Orchard Beach was created in the 1930s and was once proclaimed "The Riviera of New York," where families from all over the city came for sun and sand. The landmark pavilion and promenade was made in a "Beaux Arts" style. The park's 1.1-mile crescent-shaped beach provides the perfect sunrise viewing location.
8 am: Eat Breakfast at Jimmy's Grand Café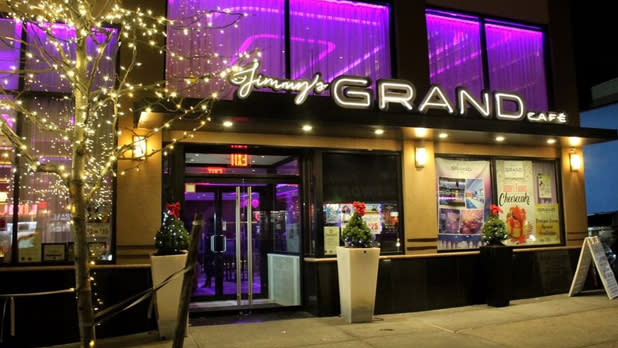 Have breakfast with a Bronx Latino twist at Jimmy's Grand Café. Their brunch menu offers Coquito (coconut) French Toast, Dominican Breakfast, and other breakfast favorites with a complimentary Mimosa, Bellini, or Sangria. Eat well—you will need the energy to fuel up for a fun-filled day exploring The Bronx.
10 am: Visit the Bartow-Pell Mansion Museum

Credit: Richard Warren
Head back to Pelham Bay Park and visit this Greek Revival mansion to learn about the history of The Bronx and the park itself. Physician Thomas Pell purchased about 50,000 acres of what is now Pelham Bay Park from the native Lenape people, land that now makes up parts of Pelham Bay Park and lower Westchester County. It is the only estate in the Pelham Bay community that was not demolished over the years and has been designated as both a New York City and National Landmark, and is listed on the National Register of Historic Places. Admission is $10.
11:30 am: Horseback riding at Bronx Equestrian Center 
That's right, Pelham Bay Park is large enough for a beach, an island neighborhood, a multi-acre mansion, multiple picnic areas, bike paths, fishing docks, dense woods, and a horse ranch with trails! If you are visiting in the fall, you can enjoy the beautiful fall foliage in Pelham Bay Park during a nice horseback ride before lunch. Trail rides are $65.
1 pm: Have lunch at Seashore Restaurant
While in Pelham Bay Park, head to City Island, another Bronx hidden gem. This quaint, suburb-like island at the edge of the borough is more fishing village than urban neighborhood. Filled with old Victorian homes and seafood restaurants, it is the perfect location for lunch on a sunny afternoon. Seashore Restaurant is one of dozens of places to eat with some of the best seafood dishes in New York City. Seating choices include a covered patio or completely open-air dock seating with umbrellas for shade.
3 pm: Visit the Bronx Zoo or head to New York Botanical Garden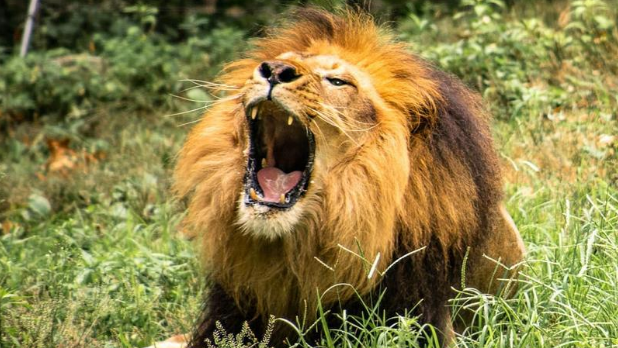 Whether you are traveling with children or simply love animals, a trip to the Bronx Zoo is a must! At 265 acres, this is one of the largest zoos in the country. To maximize your time here, go to the Southern Boulevard entrance and take the Zoo Shuttle, stopping at Tiger Mountain and ending at Wild Asia, with commentary about the animals and exhibits along the way. In Wild Asia, take a ride on the monorail, with a safari experience where you will see red pandas, tigers, elephants, rhinos, and more. If you visit in October, Boo at the Zoo is an entertaining Halloween-themed experience for kids, with a costume MASKarade, extinct animal graveyard, pumpkin carving demos, and the popular candy trail. Admission is $33.95 adults/$23.95 children and tickets must be purchased in advance for a specific time slot.

Credit: @rtanphoto on Instagram
Looking for more of a Zen outdoor experience? Try the New York Botanical Garden. This 250-acre garden is the largest in any city in the United States and is a National Historic Landmark. With 50 specialty gardens and collections that include more than one million plants, trees, greenhouses, and special exhibits, there is a lot of ground to cover in a few hours. The seasonal walk, open year-round, includes the Native Plant Garden, with more than 30,000 trees—many of which come alive with color during fall foliage season—and the Enid A. Haupt Conservatory, a gorgeous Victorian-style glasshouse. Admission is $35 adults, $15 children. Tickets can be purchased at the garden or reserved in advance online.
6 pm: Walk around Bronx Little Italy
A visit to the Bronx must include a visit to the Belmont area, home to the "Bronx Little Italy" and Arthur Avenue. Celebrities from this area including actor Chazz Palminteri and Dion DiMucci of Dion and the Belmonts fame—named after Belmont Avenue. Joe Pesci once worked as the maitre d' at a local restaurant where he was discovered by Robert DeNiro. A walk around the neighborhood will bring you to artisanal food shops and unique specialty stores with authentic local and imported items. Of course, if you are visiting a neighborhood called Bronx Little Italy, you must stop by an Italian bakery! Try Artuso Pastry Shop (pictured), a staple of the neighborhood since 1946. Be sure to get cannoli, tiramisu, and seasonal specialties such as Struffoli (honey balls) and homemade Italian Ices. Buy some dessert to go and enjoy it later at your hotel.
7:30 pm: Eat dinner at Enzo's of Arthur Avenue

Credit: Anna Pakman
With dozens of fine restaurants along Belmont and Arthur Avenues, it's hard to choose just one, but Enzo's of Arthur Avenue is a standout. The founder of the restaurant, Enzo Di Rende, was a graduate of New York's Culinary Institute of America in Hyde Park, which is one of the reasons Enzo's is listed in the famous culinary Michelin Guide. Any dish here will be amazing, but Enzo's is especially known for the fried meatballs appetizer, made from veal purchased from a local butcher on Arthur Avenue. Served with spicy onions, these are some of the best meatballs you will ever eat.
SUNDAY
8:30 am: Stock up on a New York specialty at Empire Bagels
Check out of your hotel and head to Empire Bagels for fresh-baked bagels and muffins. There's no seating, so order a bagel to go—or a dozen to bring home and share with family and friends.
9:30 am: Get your obligatory Yankee Stadium photo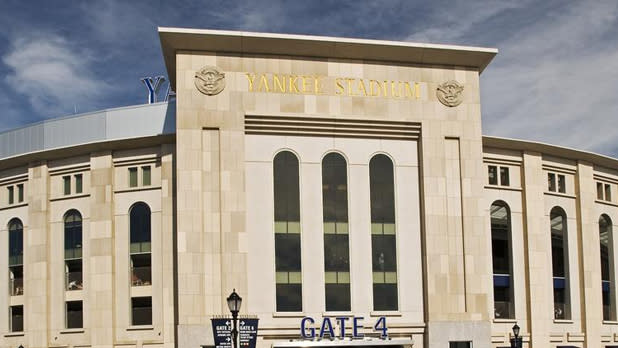 Yankee Stadium, usually busy in October as the home team is known for its frequent World Series appearances, is open. Take photos in front of the stadium, at Babe Ruth Plaza, and at Heritage Field across the street—site of the original House That Ruth Built. Another popular Bronx location for photos and selfies is 1520 Sedgewick Ave., where in 1973 a young man, who would later become known as DJ Kool Herc, mixed together beats on two different record players at a party, inventing hip-hop. The building, its prominent address displayed out front, still stands. 
11 am: Experience history at Van Cortlandt House Museum

Credit: Julienne Schaer
Plantations did not only exist in the South. Believe it or not, there is one right here in The Bronx. The Van Cortlandt House Museum is an important historical institution to help further our understanding of enslaved people. During the Revolutionary War, the House and plantation were used by both General George Washington and British and Hessian officers, as it was considered neutral ground. Washington later stayed there before heading to New York City for the surrender of British troops after the war. Admission is $5 for adults, free for children.
12:30 pm: Have brunch at Bronx Alehouse

Credit: Courtesy of Bronx Alehouse
Not too far from Van Cortlandt Park is a local fave, Bronx Alehouse. They have a rotating beer menu that includes local breweries such as Sixpoint in Brooklyn and Fifth Hammer in Queens, along with Catskill Brewery and Dutchess Ales from north of the city. The food menu features brewpub favorites that are great at any time of day. For brunch, burgers go perfectly with beer, so we recommend the Alehouse's breakfast burger—topped with cheddar, bacon, ham, and egg—which is delish!
2 pm: Get cultured at Bronx Museum of the Arts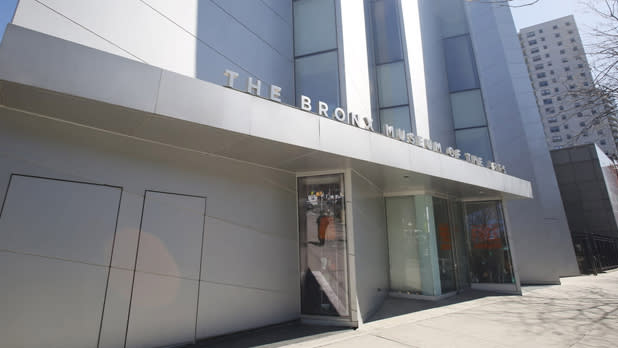 Finish your trip to the borough with a stop at the Bronx Museum of the Arts. Unlike traditional art museums, this one has exhibits that focus on African-American history, urban culture, hip-hop, gentrification, and structural racism. Admission is free and walk-ins are welcome.
GETTING THERE
By car:
From Albany: 2 hours, 30 minutes
From Philadelphia: 2 hours
From Boston: 3 hours, 30 minutes
By plane:
JFK International Airport
LaGuardia Airport
Westchester County Airport
By train:
Amtrak, NJ Transit to NYC's Penn Station, MTA Subway to The Bronx
Metro-North Railroad to The Bronx
By bus:
Bus services to NYC's Port Authority, then take MTA Subway or Metro-North (via Grand Central Station) to The Bronx
MTA Express Bus to The Bronx
Westchester Bee-line Bus to The Bronx
---
Share New York State adventures with us on TikTok, Instagram and Twitter with #ILoveNY and #iSpyNY, and tag us on Facebook!