School looks different this year, but that doesn't mean that the tradition of field trips exploring New York State's inspiring attractions has to change! These DIY field trips can get you and your kids out into nature or exploring attractions while learning about history, culture, music, art, science, and the environment, all while keeping a New York State of Mind. Remember to stay as local as possible and keep six feet apart from others not in your party and wear a mask or face covering. Call ahead and check websites and social media to make sure attractions are open and available. Be advised that New York has a travel advisory in effect, which requires travelers from non-contiguous states to quarantine for 10 days upon entering New York State. Travelers may undergo COVID testing to test out. For more details, see the guidelines for the travel advisory here. Most attractions are operating with capacity restrictions and require advance ticketing or reservations, so plan before you go.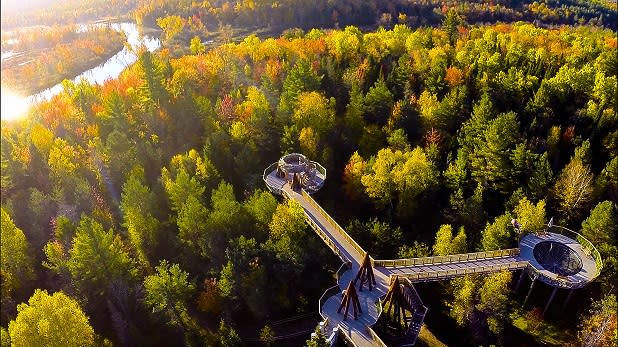 Wild Center in Tupper Lake has set up an outdoor-only experience (open Friday-Sunday, 10 am-5 pm) to help families keep learning about wildlife, nature, and more while its indoor displays remain temporarily closed. That means outdoor otter sightings, "Creature Features"—private meetings with Adirondacks wildlife—and easy access to the pines play area. Of course, visitors can also head up to the Wild Walk, the remarkable accessible trail across the treetops with a human-sized spider web, eagle's nest viewing area, and interactive displays to enhance the learning experience. $20 adults, $18 seniors/military, $12 youth (5-17), 4 and under free.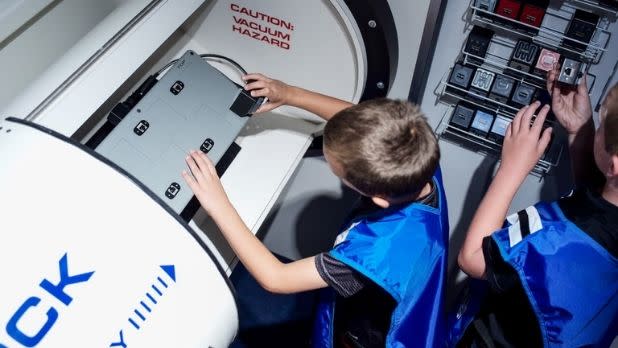 Billed as a "center for learning, imagination, and creativity," this Schenectady museum is an awesome place to take the young ones to expand their knowledge of science, technology, engineering, and mathematics (STEM) subjects. While the planetarium and space mission "Challenger Learning Center" are temporarily closed, miSci offers many interactive exhibits to engage learners—there are even free interactive kits available at check-in. Additionally, miSci has a special mini-golf-themed exhibition, "Engineering the Perfect Shot," that uses a nine-hole course to teach kids physics while they play! $12 adults, $10 seniors, $8 child, $3 additional fee per person for "Engineering the Perfect Shot" exhibition.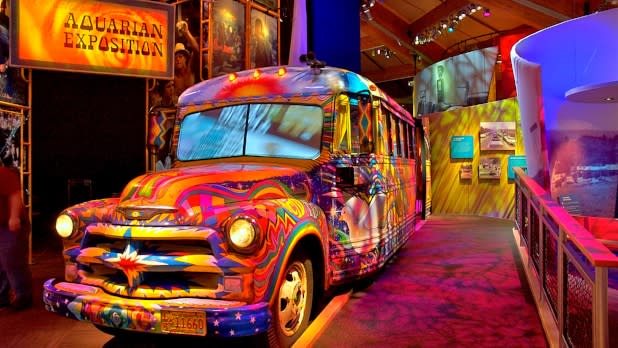 The site of the 1969 Woodstock Festival is now one of New York's premier places to learn about art, music, and the environment. The center is a fantastic place for kids to experience the impact of the arts on the world as well as to trace the rise of popular culture and how it intersects with issues such as politics and activism. Exhibits include "The Story of Woodstock" and "The '60s and Earth in Focus: Celebration of our Dynamic Planet." The grounds, with Catskills views, offer a peaceful respite, while the monument to the festival and the Bindy Bazaar Trails, which retrace the spontaneous community of the original Woodstock, also shouldn't be missed. $17 adults, $13 seniors, $8 youth, 5 and under free (prices are for online purchase; in-person purchase increases price).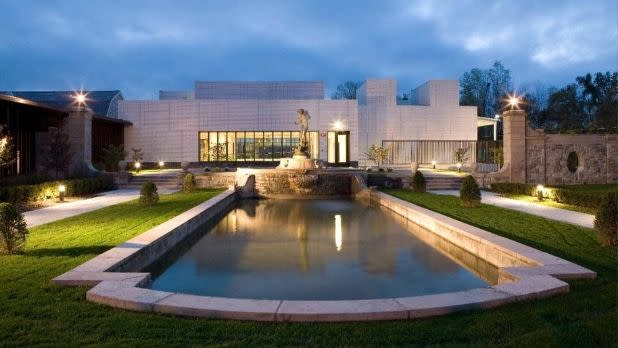 Named for founder Bartlett Arkell, the first president of Canajoharie's Beech-Nut Packing Company—best known for its chewing gum—this museum has become a hidden gem for American art enthusiasts. The collection grew out of Arkell's personal collection from the early 1900s, and has expanded over the decades to include important works by major American artists such as Winslow Homer, Georgia O'Keeffe, Andrew Wyeth, and others. The museum offers 45-minute small group tours by appointment—for one party at a time—a great way to learn about some of this country's most significant homegrown painters and artists, as well as the history of Canajoharie, Central New York's Mohawk Valley, and Beech-Nut's connection to the area. $9 adults, $6.50 seniors, kids 11 and under free, active-duty military free.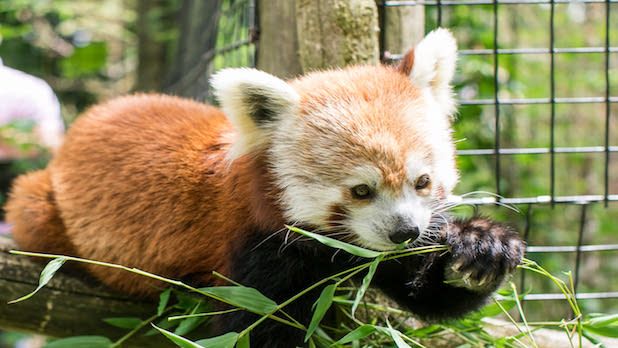 The only zoo in the country located in a high school, the Trevor Zoo at Millbrook School dates back to 1936, when biology teacher Frank Trevor set out to share his love of animals with students and the community. Today, the accredited zoo features 180 exotic and indigenous animals spread out over six acres, and is open to the public. The zoo allows visitors to get up close to and learn about endangered species such as the red panda, ring-tailed lemur, and red wolf. $6 adults, $4 seniors/children, 3 and under free.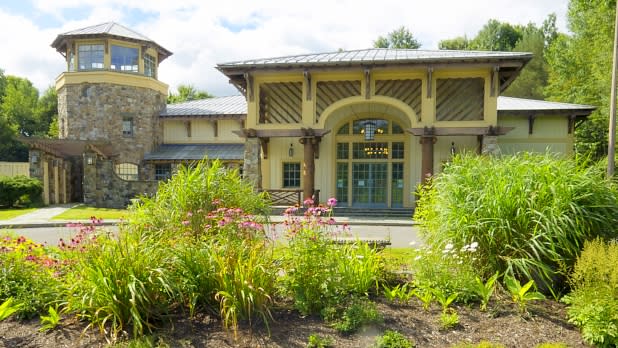 A trip to this Jamestown institute can cover a lot of educational ground, from environmentalism to art to architecture. The Roger Tory Peterson Institute of Natural History collects the art, photographs, films, and archives of the famed ornithologist and wildlife artist, a native of the area. Housed in a 23,000-square-foot stunner of a building by legendary architect Robert A.M. Stern, the institute features a nature center, gallery, and library, and is located amid 28 acres of wooded land, which you can explore just as Roger Tory Peterson did in the 20th century! $12 adults, $10 seniors/military, $8 children/students.
Seneca Falls (Finger Lakes)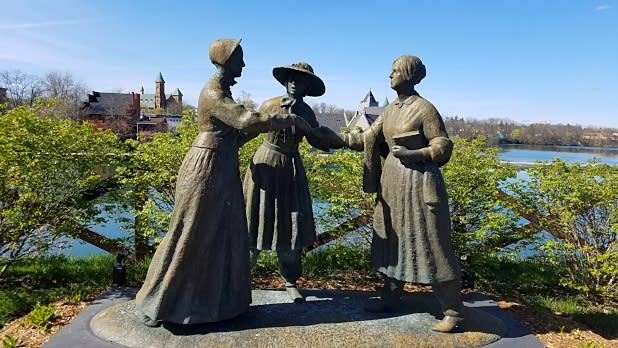 This year marks the 100th anniversary of the ratification of the 19th Amendment, which granted women the right to vote. The women's suffrage movement that led up to this momentous change started in 1848 at Wesleyan Chapel in Seneca Falls; today, it's part of the National Women's Historic Rights Historic Park. The buildings and visitor center are temporarily closed, but a visit to Declaration Park, behind Wesleyan Chapel, is a moving experience. There's a Waterwall inscribed with the Declaration of Sentiments, written by Elizabeth Cady Stanton and signed by the attendees of the first women's rights convention in 1848. A short walk from the park is the National Women's Hall of Fame. Get ready for your field trip with a viewing of the inspiring short film, Dreams of Equality. National Women's Hall of Fame: $7 adults, $6 seniors/military, $4 children, 11 and under free.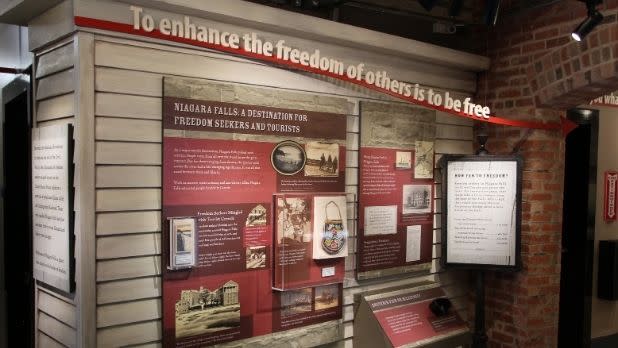 New York State played a pivotal role in the abolition of slavery in the United States, with leaders like Harriet Tubman helping bring enslaved people to freedom through the Underground Railroad. Young learners will love finding out about these brave efforts at this center, which focuses on the Niagara Falls area's role in Underground Railroad and Abolitionist activities. Exhibits include the permanent "One More River to Cross," with fascinating stories about African-Americans and others in the Niagara Falls area who took extraordinary risks in the pursuit of freedom. $10 adults, $8 seniors, $8 students, $6 youths (6-12), 5 and under free.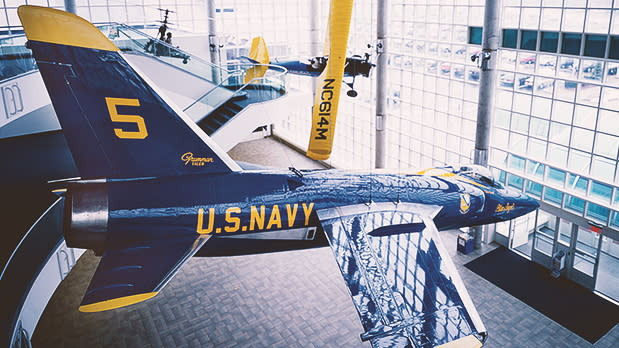 Long Island's massive air and space museum is a great place to take kids with an interest in science and engineering—or anyone who appreciates spaceships and jet planes! The museum and education center has 75 air and spacecraft on display across eight galleries, and exhibitions covering topics like the Apollo moon landing, World War II, and more. Look out for themed events such as Spooky Science Night (October 30) and Pumpkin Drop (November 7). $16 ages 13-61, $14 ages 62+, $12 ages 2-12, under 2 free.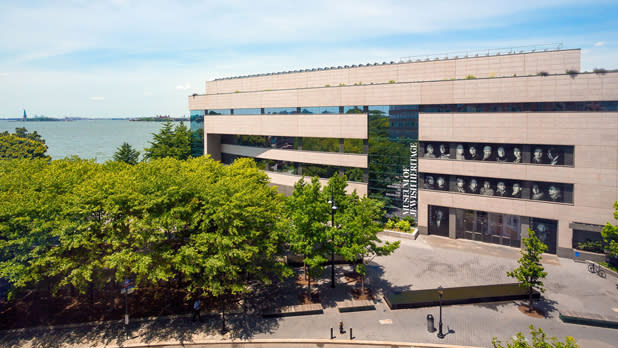 Recent studies show that younger people have very little knowledge about Nazi Germany's persecution of Jews and the Holocaust that killed six million people. Take young learners to this respected Manhattan museum, which calls itself "A Living Memorial to the Holocaust," to explore this dark period in history. Exhibits like the current "Auschwitz: Not Long Ago. Not Far Away." showcase memorabilia and serve as a reminder that the story behind the rise and danger of Nazism is important to pass on to younger generations to prevent it from happening again. $16 general admission, $12 seniors and patrons with disabilities, $10 students and veterans.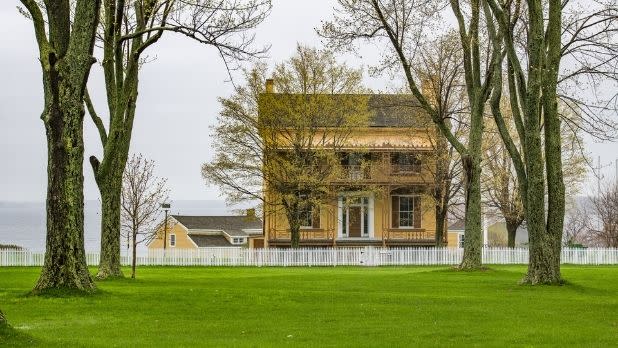 Soldiers fought in two key battles during the War of 1812 between the United States and Great Britain at this site. Visit to learn the fascinating history of how a skirmish over British violations of U.S. maritime rights turned into a full-fledged war that brought battleships to Lake Ontario. The 70-acre Sackets Harbor Battlefield site today is a must-visit for history buffs and students, with the added bonus of watching memorable sunsets over the now-peaceful lake. $3 general admission; $2 seniors, military, and students; 12 and under free.