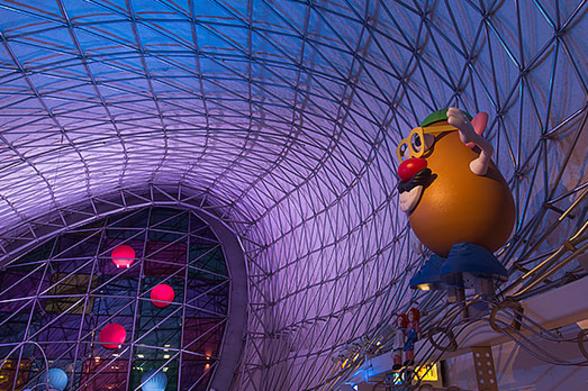 New York State is home to hundreds of family-friendly attractions, many of which have accessibility features for visitors with disabilities. Here are nine sensory-friendly attractions that offer programs specifically designed for travelers with autism and developmental disabilities.
Note: due to the impact of COVID-19 on the tourism industry, some of these programs may be temporarily unavailable and venues may be closed. Please check directly with individual attractions for updates before making plans. By Executive Order, all visitors over the age of two, and able to medically tolerate one, are required to wear a mask or face covering when social distancing is not possible at any location in New York State. Individual attractions may have additional safety measures and guest requirements.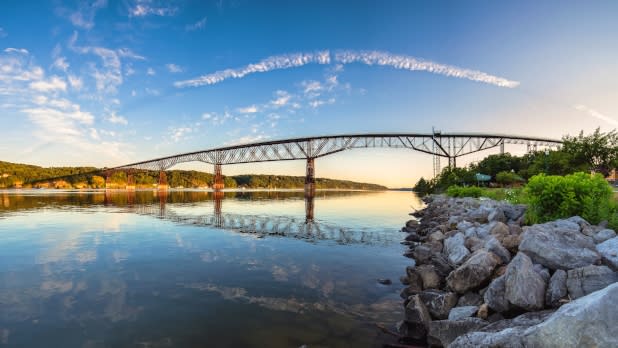 Thanks to a local initiative called ThinkDIFFERENTLY, Dutchess County was officially designated as the first Autism Supportive County in New York State by The Anderson Center for Autism. With dozens of sensory-friendly attractions, events, and businesses, such as the Franklin D. Roosevelt Presidential Library and Museum and Walkway Over the Hudson (pictured), which have provided employees with special training to help welcome autistic visitors, Dutchess County is one of the best destinations in the world for autistic travelers and their families. In fact, the adorable village of Rhinebeck alone boasts 60 places to stay, visit, shop, and eat that have been deemed Autism Supportive Environments by the Anderson Center!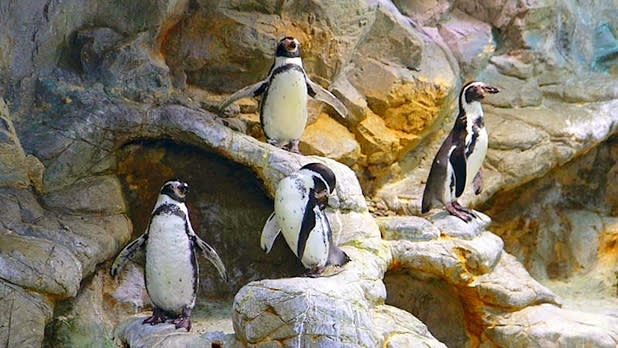 Every day at the Aquarium of Niagara is pretty great, but on the first Friday of the month, the aquarium gets a little more "Au-Some" during special sensory-friendly themed evenings. Visitors with autism and their families can expect to be wowed by a sea lion show, engaged with sensory and art activities, get their hands wet at a touch tank, and enjoy gluten-free snacks.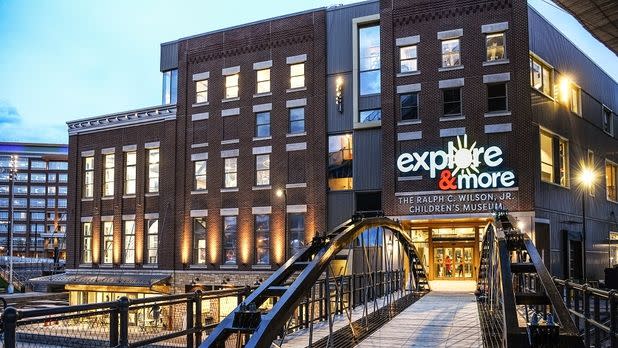 Explore & More at Canalside Buffalo offers creative play and learning that's as one-of-a-kind as every child who walks through the doors. Once a month, the museum hosts Au-Some Evenings, which provide kids with autism and developmental disabilities an opportunity to play and learn together with family and friends in a sensory-friendly environment. Featured activities, including a music center, therapy dogs, art projects, and gross motor activities, augment calming sensory-friendly spaces throughout the museum. Quiet kits are also available.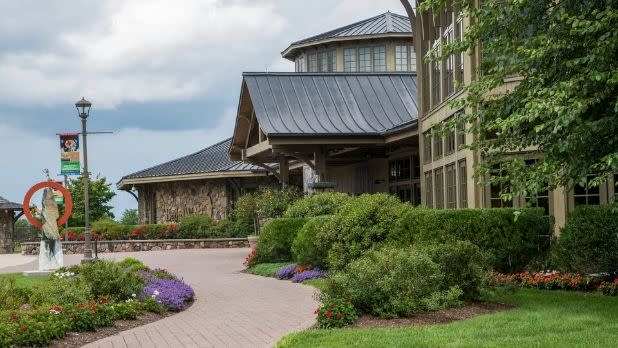 Visitors with autism, developmental disabilities, or sensory sensitivities can expect to have a groovy good time at the Bethel Woods Center for the Arts, a museum dedicated to the history of the 1969 Woodstock Festival. You can pick up sensory bags with goodies such as a sensory map that conveniently points out areas of high stimulation, noise-canceling headphones, and fidget toys based on the museum collection from the Welcome Desk any day the museum is open. Plus, monthly Sensory-Friendly Museum Days pull out all the stops to create a sensory-friendly environment. During these events, the museum is transformed with augmented lights and sound features, as well as trained staff to guide visitors through the museum experience. Bethel Woods also provides a downloadable Sensory Map to indicate noisy, dark, crowded, or bright spaces in the museum. In recognition and protection of high-risk and vulnerable populations, Sensory-Friendly Museum Days will begin in 2021.  
One of the most popular ski destinations in the East, Gore Mountain offers adaptive one-on-one ski and snowboard lessons with staff trained to coach visitors with developmental disabilities at all ability levels, from snow bunnies to serious athletes! Reservations are required so you can be matched with the best instructor and lesson for your needs.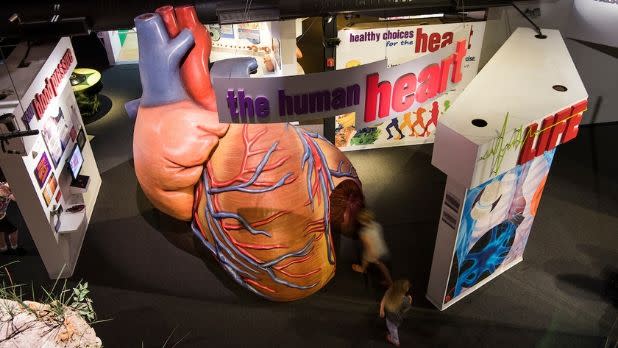 If a science and tech museum with low noise levels, no flashing lights, and no air compressors sounds like a dream come true, start planning your visit to the MOST (Museum of Science and Technology) in Syracuse. Additionally, Sensory Friendly kits containing headphones, a mirror, and more are available at the Science Shop any time that the museum is open! The MOST also offers "Sensory Friendly Time" at-home learning activities on their website to promote inclusive STEM education. Although educational programs, including Sensory-Friendly Time, are on hold due to COVID-19, it's never too early to start planning a future trip!
The Museum of Science and Innovation (miSci) in Schenectady is home to more than 15,000 objects showcasing the history of science and technology. On the last Sunday of every month, it's also home to the SensAble Science experience that includes visual support and trained staff to help autistic guests and their families experience miSci's interactive exhibits, quiet space, and a special planetarium show.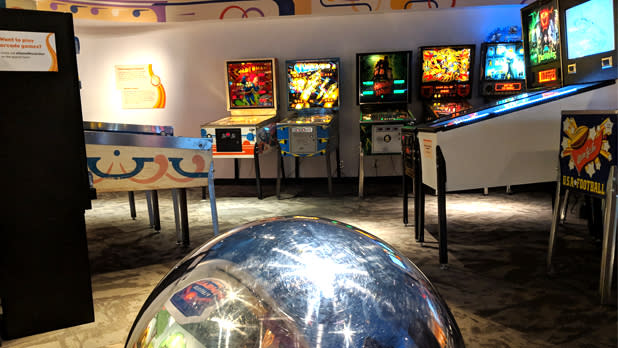 The Strong National Museum of Play, an interactive museum dedicated to the history and exploration of toys, games and all things play, has a number of industry-leading access features for kids of all ages and all abilities. During Sensory-Friendly Sundays, autistic visitors and their families can enjoy access to the museum before it opens to the general public, and such amenities as reduced lights and sound, designated quiet areas with sensory friendly toys, and quiet activities such as craft tables, book nooks, and aquariums. Visit the museum's website, or download the official mobile app for iPhone or Android, for exclusive "Social Stories" that can help guests acclimate to the museum in preparation for a visit. In addition to Sensory-Friendly Sunday programs, the Strong offers such features as noise-canceling headphones, a family restroom with adult-sized changing table, guest restrooms for when you need some quiet space, and free museum admission for licensed care providers and therapists accompanying visitors with disabilities.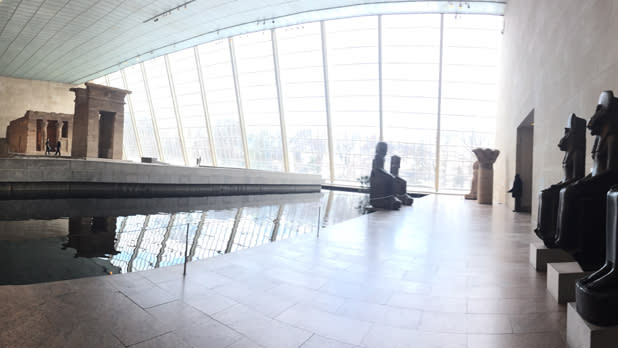 One of the world's top cultural institutions, The Met regularly offers themed multisensory workshops, including tactile activities and art projects, to visitors with autism, as well as a range of developmental and learning disabilities. Workshops are free but require advanced registration. Additionally, the Met's Nolen Library has sensory-friendly kits that museum visitors can borrow any time that the museum is open. The kits include a sensory-friendly museum map, a visual checklist, fidget toys, and a weighted blanket. 
Been to a place that should be on this list? Let us know at info@iloveny.com!