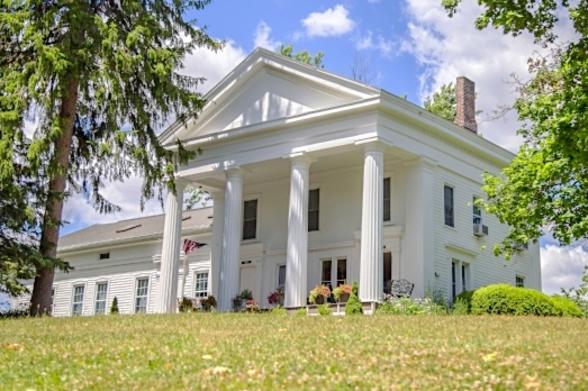 Miles Wine Cellars, Credit: @Amityphotos.com
The Finger Lakes are a treasure trove of secrets and stories. Did you know that at one time, Native Americans told the story that the Finger Lakes themselves were created when a spirit put his hands on the earth, leaving indentations at each of his fingers? Or that there are 11 Finger Lakes and not 10, as one might suspect from their name? Or that the ice cream sundae was invented at an ice cream fountain in Ithaca in 1892? (By the way, we recommend Purity Ice Cream if you've got a craving.) The secrets don't end there. But here are some you can visit today:
A trolley ride through Twain Country!

Credit: Lee Speary
Chemung County, on the Southern Tier, is also known as Mark Twain Country. It was here where the famous author and his family summered for more than 20 years, where Twain wrote some of our favorite classics, and where he lays at rest in Woodlawn Cemetery. His study, now on the campus of Elmira College, and his gravesite at Woodlawn Cemetery are big attractions in town. During the months of July and August, you can take a guided tour of these sites and other historical attractions nearby with Trolley into Twain Country—and yes, you do get to ride on an adorable open-air trolley. For a bonus secret, visit Elmira College's chapel nearby the octagonal study for a Twain stained-glass window.
A stay in an octagonal house!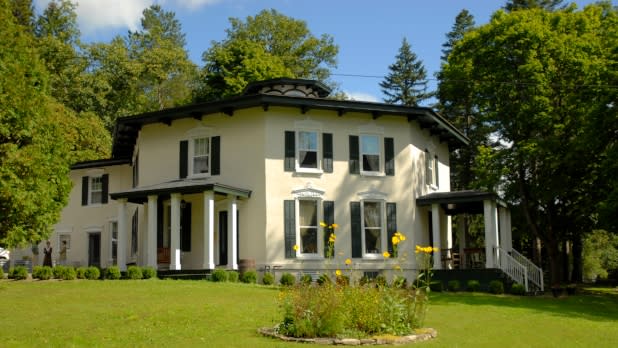 Another octagonal building in the area is the Black Sheep Inn and Spa, a farm-to-table bed and breakfast. The house was built in 1859 during a trendy movement for the eight-sided shape where thousands of homes like this were built throughout Canada and the U.S. They were especially popular in New York State, where 120 stood back in the day. Now, the Black Sheep Inn and Spa offers everything from Romantic Retreats and Girlfriend Getaways to the more unique "The Life of a Wine Barrel," "Finger Lakes Ice Cream Trail Package," and "Build a Boat in Wine Country" packages.
An adventure among the treetops!

Credit: Larry Tetamore
A paradise of treehouses has been built at Tree Creations in Geneseo by Joe Ferraro, a fourth-generation local. The idea was started for Ferraro's own children and is on the family's land, but you and your children are invited to join in on the fun—for free. Climb through a castle, a 1946 Triumph automobile, a (non-denominational) church, a "wizard's den," a tea room, and a real-life airplane. There is a ramp and elevator to allow access to some of the treehouses for visitors who cannot climb stairs. The best way to plan your visit is to check the hours and message the owners on their Facebook page.
An island with a secret past!

Credit: Matt Champlain
Frontenac Island in Cayuga Lake, one of only two islands in the lakes of the Finger Lakes, was a sacred burial ground more than 5,000 years ago. During an excavation from 1939 to 1940, remains of 159 humans, 18 dogs, one eagle, and many artifacts were found on the island. In the nearby town of Union Springs, you can visit the Frontenac Historical Society & Museum for an exhibit about the Native Americans who inhabited the area, but the found artifacts themselves are at the Rochester Museum and Science Center, also in the Finger Lakes region. Frontenac Island can be visited by boat. If you're renting, try Finger Lakes Boat Rental and Frontenac Harbor for bowriders or pontoons.
An opportunity to soar like a bird!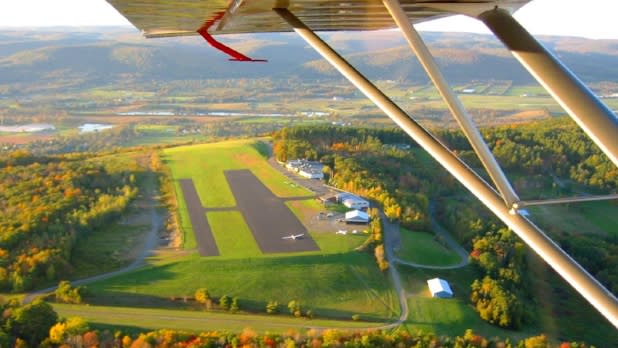 Amelia Earhart called Harris Hill in Elmira "the finest soaring in America" in 1934. More than 80 years later, you can still take a relaxing silent flight on a motorless glider right there at the Harris Hill Soaring Center. As there are just two seats, one for the pilot and one for the passenger, kids will have to ride by themselves without an adult, but all ages are welcome. Please note that there is a weight limit and this activity is weather-dependent (and especially beautiful when the fall foliage is changing colors!).
A tour on a mailboat!
Photo courtesy of Mid-Lakes Navigation
Many residents living along Skaneateles Lake don't have easy road access, so instead of their mail being delivered by truck, it is delivered by a boat! The U.S. Mailboat Cruise from Mid-Lakes Navigation is a popular three-hour tour for guests to relax on while the boat does its job. Feel free to BYO lunch and purchase the beverages available onboard. In addition to the mailboat cruise, visitors can book regular sightseeing cruises, dinner cruises, and special Dinosaur BBQ cruises. The water of Skaneateles is so clean and crystal clear that nearby Syracuse uses it as drinking water, #nofilter, so don't miss your chance to get out on the water.
A ginormous wildlife sanctuary!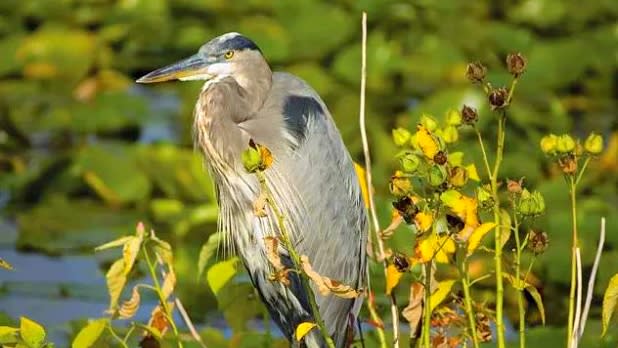 Montezuma National Wildlife Refuge is home to a wild number of animals—242 species of birds, 43 of mammals, 15 of reptiles, and 16 of amphibians—though the population varies by season. Established in 1938, its 8,000 (!) acres have a variety of habitats, including marshland, forestland, and grassland. The refuge is in the middle of one of the most popular migratory paths for birds on the east coast which explains why there are so. many. birds. Guests can hike with borrowed binoculars from the visitor center, where kids can also pick up Jr. Refuge Manager activity books. Perhaps most exciting are the six active bald eagle nests and the 60 eagles residing in the area.
The oldest miniature golf course in the country!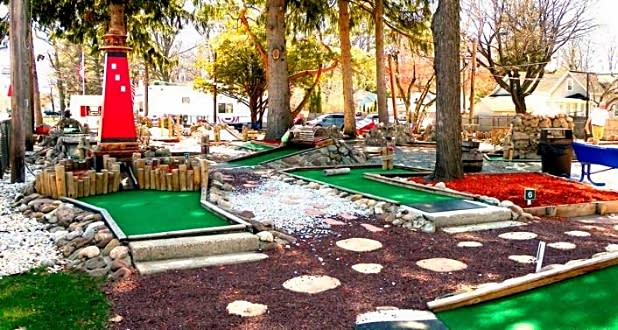 There a few other courses claiming this title, but Whispering Pines Miniature Golf in Irondequoit is officially on the National Register of Historic Places as the oldest operating miniature golf course in the country, open since 1930. The original obstacles remain, despite a 2012 renovation, as does the original fossil stone, brought from the west way back when. While we can't guarantee a hole-in-one, we can guarantee some good old-fashioned family fun! Call Parkside Diner for hours.
A haunted winery!
Credit: Miles Wine Cellars
You'll find delicious wines and tasting rooms with a view in many spots throughout the Finger Lakes, but you may only find a haunted winery at Miles Wine Cellars in Himrod. Much has happened there that can't be explained, like mists in the air accompanied by doors slamming and an image that looks like a couple embracing on the front porch that fades away when approached. While they discourage ghost-hunting and disrupting the spirits, the Miles family does produce a special "Ghost Wine" (a Chardonnay and Cayuga blend). Whether you're into spirits of the formerly human kind or those you can drink, Miles Wine Cellars is worth a stop and you can stay overnight in the 1812 Greek Revival Mansion on Seneca Lake.
An art-deco masterpiece!
Credit: Falcon View Aerial
If you're an architecture enthusiast, you probably know all about the impressive buildings found in Buffalo and NYC, as well as the state's Frank Lloyd Wright treasures, but you may be surprised by the Niagara Mohawk Building in Syracuse. Completed in 1932 in the midst of the Great Depression, as the headquarters of the largest electric utility country in the country at the time, this huge feat was seen as "a symbol of optimism and progress in the context of the Great Depression" according to the National Register of Historic Places—plus, it's gorgeous!
Don't forget to post photos of your New York adventures on Instagram and Twitter with #iSpyNY and #ILoveNY and tag us on Facebook!