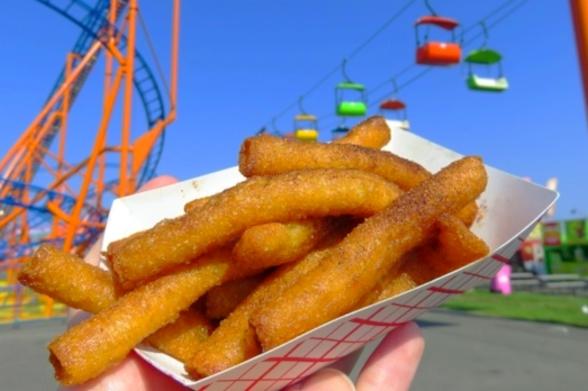 If you haven't given much thought to state fairs since the days where you could slam down multiple chili cheese dogs and funnel cakes with zero remorse, we get it. But with the Great New York State Fair kicking off August 21, it's as good a time as any for a gentle reminder of what you've been missing since then. Here, we round out our list of 13 not-to-be-missed indulgences at this year's Fair.
Fried Breakfast
Fried Specialties honcho Jim Hasbrouck is something of a mad scientist when it comes to the deep fryer, and every summer he unleashes a new deliciously unholy concoction of fried goodness on New York State Fair revelers. This year, the man that brought us The Defribulator and The Harvester (see below) serves up not one but two new out-there sandwiches: The Sudden Death, which is a sort of burger stuffed with two patties, macaroni and cheese, and pork belly and jalapenos, then wrapped in bacon strips and deep-fried, and served with a side of melted cheddar cheese or spicy habanero sauce; and the Breakfast Burger, a half-pound burger topped with sausage, bacon, ham, eggs, and hashbrowns. 
Dinosaur Bar-B-Que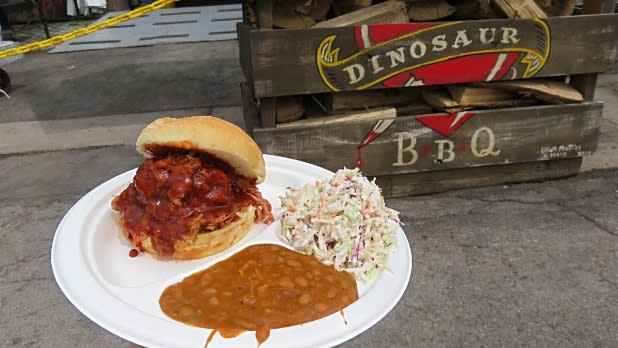 What began out of an inconspicuous 55-gallon drum at biker pit stops is now widely considered one of the country's best barbecue joints. Whether you're a diehard fan or are just catching onto the craze now, Dinosaur Bar-B-Que has earned its reputation thanks to its lovingly old school methods. Head on over to their booth for meticulously cooked meats, slathered in signature sauces that will have you seeing stars.
Jazzed-up French Fries
French fries are a proven vessel for many other foods like cheese and gravy (and are even mixed with meats and macaroni salad in New York's famous Garbage Plate), but we bet you've never tried the crazy combinations that Big Kahuna's is offering in 2019. Go spicy with cheese fries sprinkled with jalapeños and dust from Flamin' Hot Cheetos (a cult favorite), or go sweet with toppings of cinnamon sugar, caramel, whipped cream, and colorful fruity cereal. We know that last one sounds weird—you'll just have to trust us.
Chocolate Milk

The New York State Fair loves its cows, from the calf-birthing center to Beef Day, so it's no surprise that one of the best (and cheapest!) treats you can get is a cold cup of milk. For just a quarter, get a satisfying portion of either chocolate or regular milk to sip as you walk through the dairy building, observing the butter sculpture and checking out all the different types of cheeses made in NY. To make the lines shorter, use the machines outside to get four tokens for a dollar, which also make fun souvenirs.
Chicken & Waffles Pizza
Chicken and waffles are already one of the best food combinations of our time, so why not up the ante by adding in another of our favorites? Pizza Emporium has done just that for the 2019 State Fair with Chicken & Waffles Pizza—fresh dough with waffle bits, mozzarella, fried chicken, bacon, and syrup! 
Milky Bun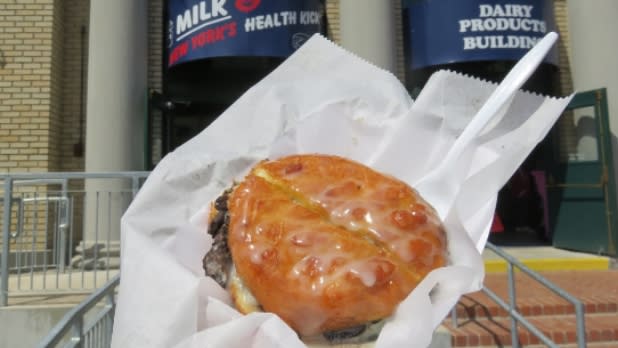 Can't decide between a doughnut or ice cream for dessert? Have both, with a Milky Bun! Get an ice cream sandwich with a doughnut as the outside, with your choices of a glazed or unglazed doughnut, ice cream flavors as the filling, and various toppings. Find this treat (along with Milky Bun's edible cookie dough) in the Dairy Products Building. If it's a hot day, you'll want extra napkins.
The Food Trucks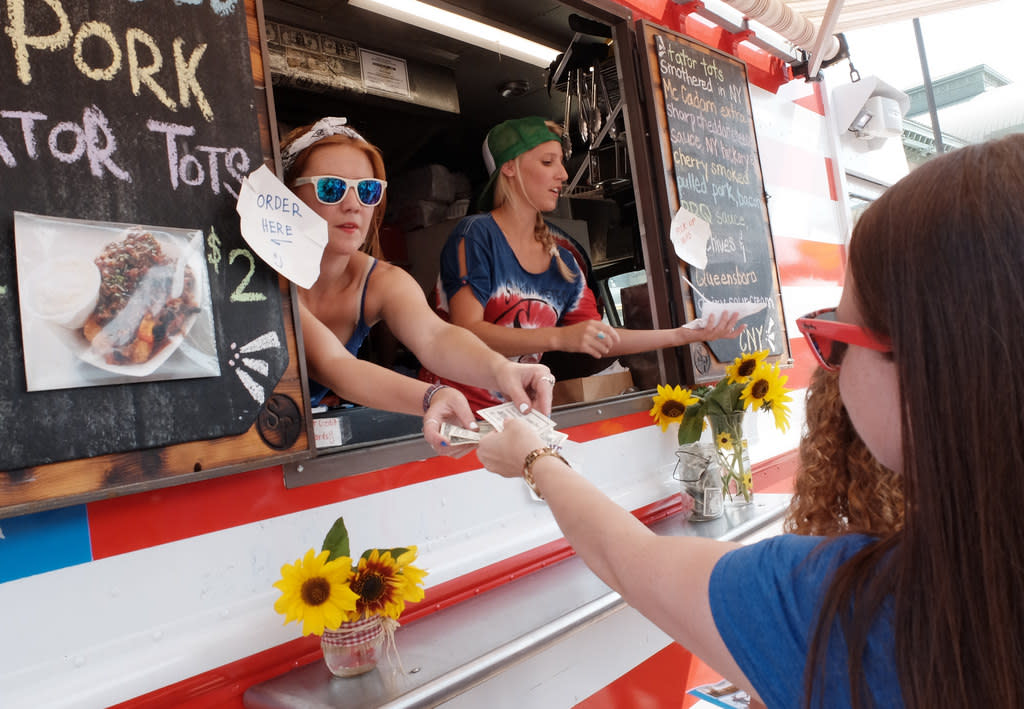 Gone are the days when food trucks stood in for a quick, mediocre meal on the go. In a nod to the next generation of chefs overturning the meals-on-wheels industry, this year's Fair again includes a competition among more than 30 trucks from across the state. For a nominal $3, samples will be on hand at each truck. You'll even have a hand in voting for the crowd favorite. Still, we predict the real winner in this competition would be you, assuming you don't fill up before you make it to every truck. 2018's competition kicks off Labor Day Weekend, but you can find food trucks each day.
The Famous Butter Sculpture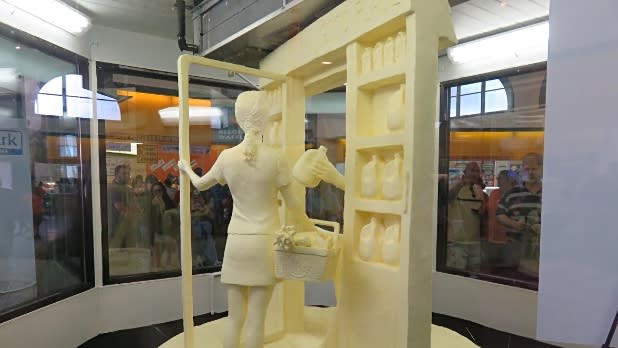 The truth is, this item on our list isn't technically edible, but it's certainly one of the more unusual food feats at the Fair. Per tradition, head to the dairy building for the unveiling of an elaborate mound of butter artfully carved into well, just about anything. Past themes have highlighted baseball legends, nursery rhymes, and snapshots of everyday American life.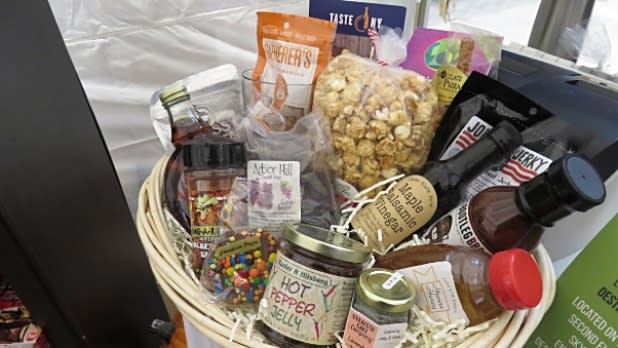 Stock up on all your favorite made-in-New-York food products from hundreds of mom-and-pop businesses, wineries, distilleries, breweries, and artisanal brands from around the state. From homemade cheese and olive oils to organic and gluten-free truffles, you'll quickly find that tasting New York equals loving New York. You can find Taste NY products in the Expo Center with an interactive I LOVE NY Experience as well as in the Horticulture building.
Deep-Fried Oreo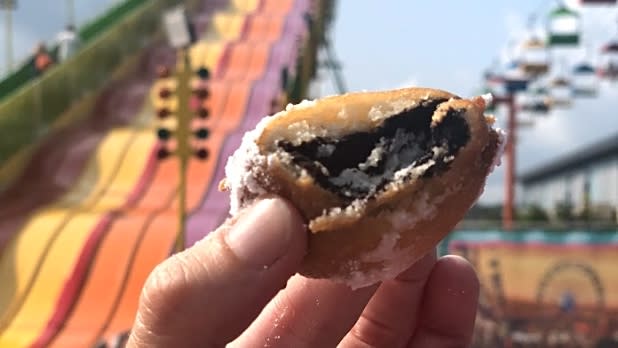 We don't know who first had the idea to take an already decadent cookie and make it even more indulgent, but we're not complaining. A staple of the Great State Fair, the deep-fried Oreo doesn't need much by way of explanation. Still, we'll mention that if you like variety when it comes to deep-fried treats, you're in luck—the folks at Fried Specialties could probably deep-fry a couch and make it tasty. Better options: deep-fried pickles, cheese curds, Pop Tarts, and Snickers bars wrapped in bacon (!).
Meat Sundae
There's always one in every group who'd happily skip dessert for a second entree. This one is for you. Meet the meat sundae: a filling, savory nod to America's favorite dessert. With layers of mashed potatoes, finely carved roast beef, sour cream, and cheddar cheese, you could easily mistake it for a slice of something sweet. There's even a cherry on top. A cherry tomato that is. Who said you can't have your (meat) cake and eat it too?
Vegan Chicken Wings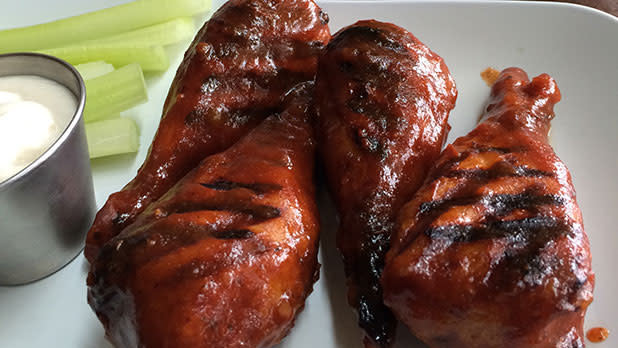 For vegans, state fairs have long been shunned as food deserts. With the popular Strong Hearts Cafe, that all changed. Strong Hearts offers the obvious healthy contenders, including hearty salads and smoothies. For the strictly plant-based foodie looking to let loose, they're also serving up deep-fried vegan chicken wings and vegan milkshakes.
The Wine Slushy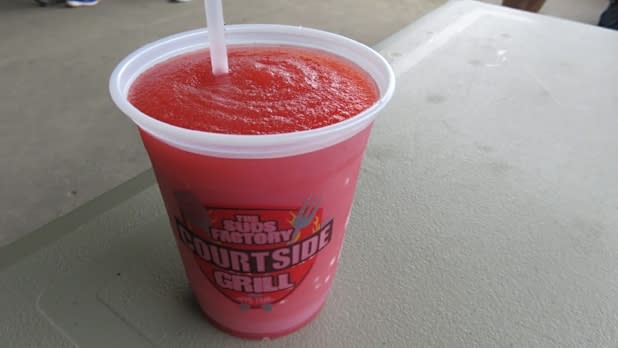 You love wine, but let's face it: a lukewarm cabernet sounds less than appealing once the thermostat careens above 90. The ingenious solution? Turn your go-to cocktail into a slushy. With a little help from award-winning Finger Lakes wineries, this refreshing sipper blends red and white wines together with lemon-lime soda. At about the alcoholic intake of a beer, it's a creative way to beat the heat. You can find these at several different spots throughout the Fair.
Deep-Fried Alligator
You come to a state fair as much to eat the food as you do to say you ate the food. Well, consider this your first stop to adventurous-eater bragging rights. At the Carr's Cove booth, snag a sample of deep-fried gator. You don't have to tell your friends that it (rather unceremoniously) tastes like chicken. If you're really feeling bold, order the kangaroo, which is also available in taste-tester portions.
New York Harvester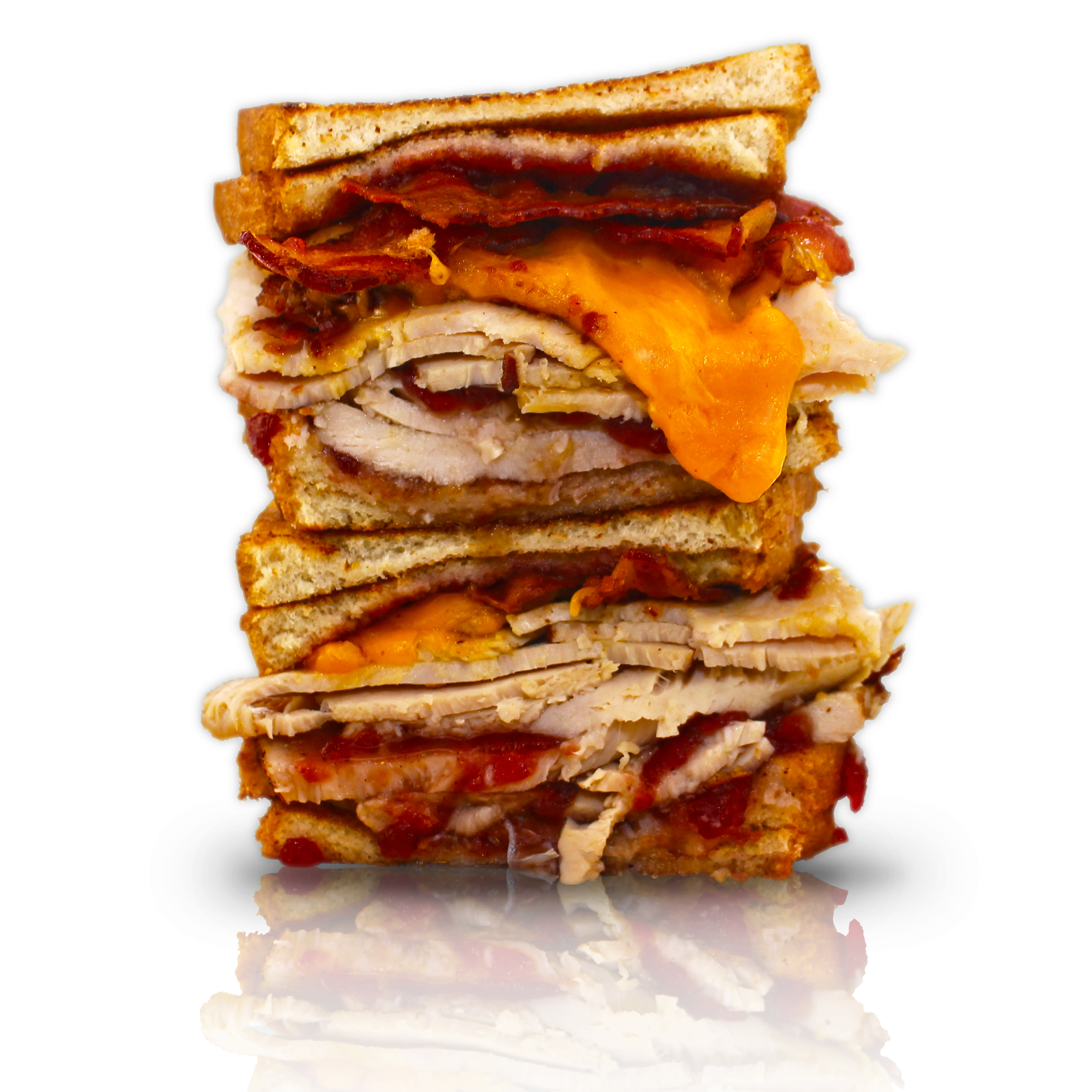 Brace yourself: You might need an antacid just reading about this sandwich. Rounding out around 2 lbs., this addition to the Great State Fair can be likened to a deep-fried Thanksgiving extravaganza. Stacked between two sourdough slices you'll find deep-fried turkey, deep-fried mashed potatoes, deep-fried stuffing, and deep-fried bacon. Oh, and there's also cheese and cranberry sauce in case you were worried about being shortchanged. Every ingredient is local to the state, and might just be the best proof yet of New York's go-big-or-go-home attitude.
Find even more food & drink here! 
Share your Great New York State Fair pictures with us on Instagram and Twitter with #NYSFair, and tag us on Facebook!