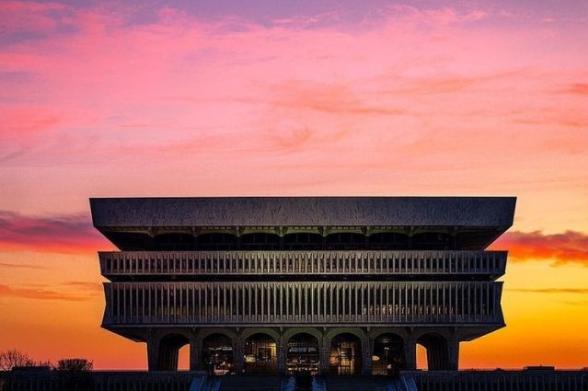 A great rainy day or wintertime activity, or the perfect component of a day on the town, a New York museum tour is always a satisfying experience. Many of New York's museums are open with safety protocols in place, but there is another way to enjoy an exhibit without leaving the comfort and security of home. Virtual museum tours offer an exciting chance to see world-class art and thought-provoking exhibitions, and the technology often makes you feel like you're walking the galleries in real life. Take an online stroll around these New York State museums with these engaging virtual museum tours.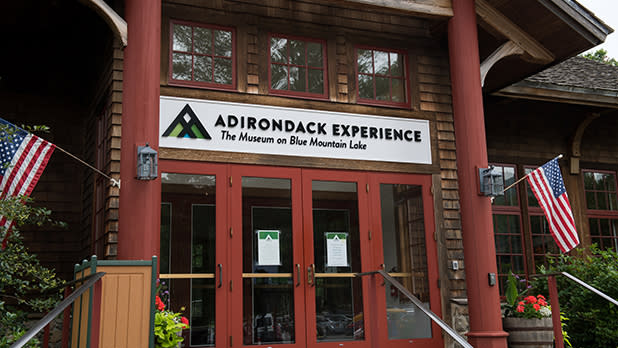 Ranked one of the best outdoor museums in the United States, the Adirondack Experience has opened its collection and exhibits to online visitors as ADKX @ Home while it remains temporarily closed. Explore more than 70,000 items covering fine arts, photographs, Native American culture, wooden boats, architecture, and much more in a searchable database. The ADKX @ Home programming includes lively videos about Adirondack cooking and gardening, and family-friendly arts and crafts activities. 


The Hyde Collection in Glens Falls is one of New York State's true hidden-gem museums, with an extraordinary collection of over 3,300 objects that span the history of Western art, including works by Old Masters such as Botticelli, Rembrandt, and Rubens, modern masters such as Henri Matisse and Pablo Picasso, and American art by George Bellows, Thomas Eakins, Childe Hassam, and Winslow Homer. The museum is closed from January-May this year, but is offering a virtual tour that mimics the feeling of browsing the galleries. There are also .pdf guides to exhibits such as "J.S. Wooley: Adirondack Photographer," with photos, captions, and explanations of the work.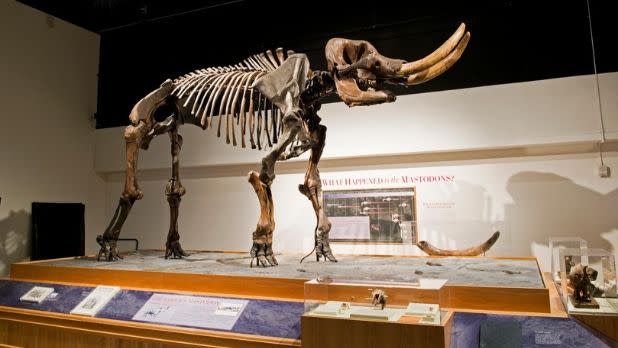 This museum devoted to the cultural and natural history of New York State remains temporarily closed, but it's definitely worth a virtual visit to experience 14 online exhibitions covering diverse topics such as contemporary Native American art, archeology, and a celebration of the 100-year anniversary of women's suffrage. The online exhibitions feature rarely seen photographs as well as keen insights into New York's role in history as well as its current effect on the world.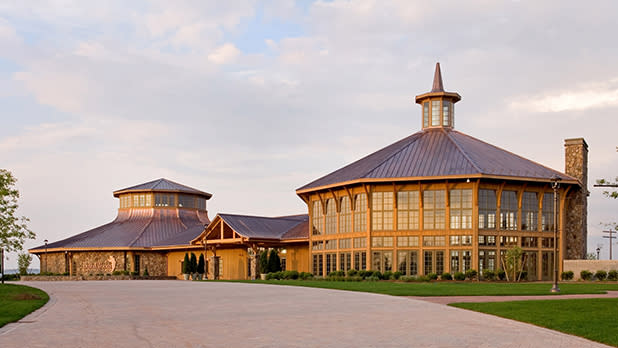 This colorful institution on the site of the 1969 Woodstock festival is loved for its sprawling grounds and outdoor performance space set amid the Catskill Mountains, as well as for its exhibits celebrating peace and love through music and the arts. The Center is closed until spring 2021 but generously offers free access to its impressive photography and video collections, a must-visit for music and pop culture fans. You can also watch YouTube Q&A's with curators about recent and upcoming programming at Bethel Woods.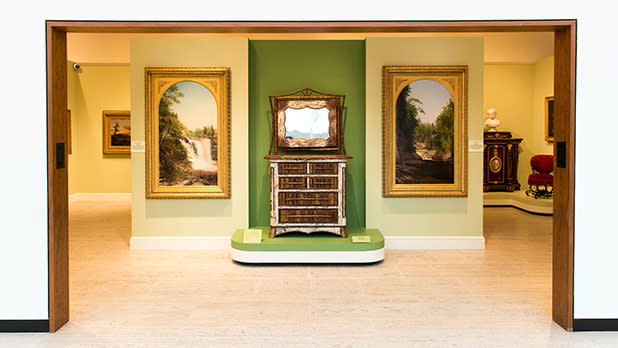 This internationally known fine arts center in Utica features a vast collection of American art in a variety of media, as well as significant European Modernist and Old World works, Japanese graphic arts, and much more. An archive of over 5,000 works is available online for browsing. The dynamic Institute offers online classes such as "Relieve Stress with Art and Yoga" for a fee, as well as other programming. For those who live nearby, the Institute reopens for the season February 2.

Credit: @visitcny on Instagram
The hallowed grounds of America's pastime are now open, but for those who can't make the trip to Cooperstown right now, there is plenty to explore in the Baseball Hall of Fame's online collection. Get excited about the upcoming season with a virtual visit to explore historical photos and relive thrilling memories, and to check out recent commemorations of Hall members such as Hank Aaron. Pitchers and catchers report to spring training soon, but you can start gearing up for another baseball season right now courtesy of the National Baseball Hall of Fame!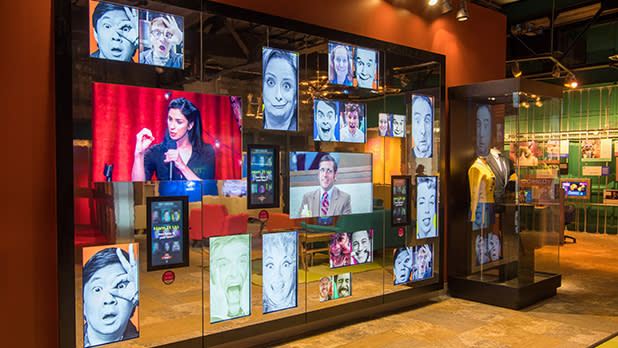 This instantly classic yet still-quite-new institution devoted to the art of comedy is a must-visit for any fan of humor who can travel locally to Jamestown, but anyone can join the fun online with National Comedy Center Anywhere. The online platform features exclusive digital video content, from quick chats with comedians to longer-form programming such as the Lucille Ball Virtual Comedy Festival. In need of a laugh? There are hours and hours of entertaining, enriching, and often laugh-out-loud videos, free for comedy fans anywhere.

Credit: Dongmin Shin/Courtesy of the Everson Museum of Art
Take a virtual walk through the remarkable "Seen and Heard" exhibition, celebrating the 100th anniversary of the passage of women's suffrage in New York State and exploring the use of the arts as a catalyst for social change. It's just one of many online offerings from this esteemed Syracuse institution, the first museum dedicated entirely to the collection of American art and the first museum designed by legendary architect I.M. Pei. Currently open to visitors, the Everson continues to offer virtual exhibition tours free for all online.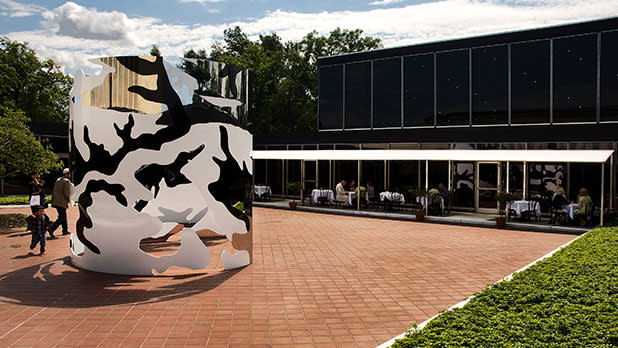 This world-class modern and contemporary art institution's new main campus is under construction until 2022, and its project space, Albright-Knox Northland, is reopening to visitors February 12. Albright-Knox At Home is open and available to anyone with an internet connection right now, with the opportunity to explore its impressive collection of nearly 10,000 works from artists such as Cezanne, Picasso, and Rodin, as well as to entertain and educate with family-friendly virtual activities, and more.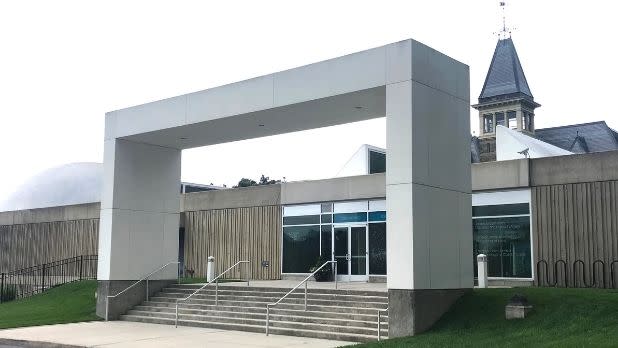 Hudson River Museum From Home is a great way to stay connected to this institution devoted to the collection of American art and especially known for its collection of works by the famed Hudson River School artists. The Yonkers-based museum is open for those near Westchester, and online visitors can find many ways to stay connected. The museum partnered with Google Arts & Culture to feature eight of its exhibits online, including one devoted to the Hudson River School painters. You'll also find videos, virtual planetarium programming, and family-friendly online activities.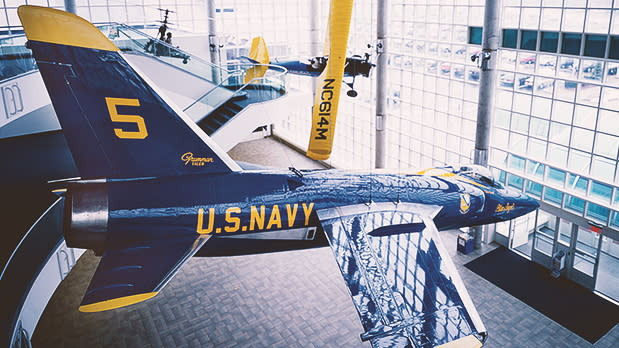 This institution tracing Long Island's century-long contributions to aerospace is always entertaining and educational. The Cradle of Aviation Virtual Museum offers tours of popular exhibitions such as the 75th anniversary of the end of World War II, a 360-tour of all of the galleries in this impressive space, plus online activities for kids and adults. The Cradle of Aviation is welcoming visitors to its home in Garden City, and for those who can't yet make the trip to see the breathtaking collection of air and spacecraft in person, the Virtual Museum is a great online alternative!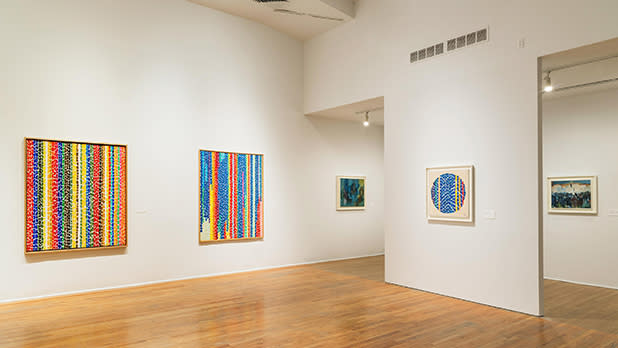 While the Studio Museum in Harlem remains temporarily closed, a visit to its Virtual Collection allows visitors to connect to the first museum in the U.S. ever devoted to the art of African-Americans and to artwork revolving around Black culture. Included in the online programming is the inspiring Harlem Postcards, a project that "invites contemporary artists of diverse backgrounds to reflect on Harlem as a site of cultural activity, political vitality, and creative production," according to the Studio Museum website. The postcards by a variety of artists are available for free to download and share.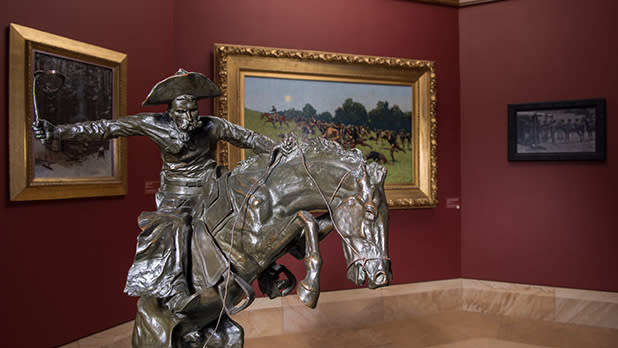 Take a virtual tour of the Frederic Remington Art Museum via Google Art Project, taking in the world's largest collection of the art and archival materials of Frederic Remington, the great artist of the Old West. The museum in historic Ogdensburg is open for visitors to the Thousand Islands-Seaway region, while the online tour offers an enjoyable way to experience the paintings and sculptures in the collection. The site also offers interactive games and online activities that are fun for the whole family. 
---
For more virtual museum visit options from around New York State, visit our frequently updated guide, New York State's Best Online Events, Virtual Tours, and Livecams. For more virtual museum visit options in New York City, visit NYCGo's Virtual Collections guide.