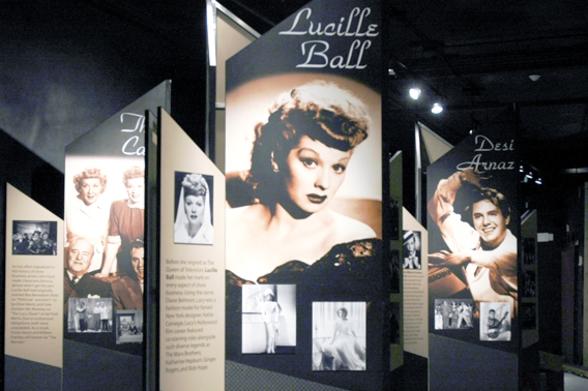 Explore New York State's cultural offerings with unique and surprising experiences at any time of the year. With storied theaters, incomparable art collections, and museums of great historical significance, prepare to be inspired. For captivating performances, historic locations, and incredible artwork—head out into great New York State. 
From current and future exhibits to a permanent collection and education programs, the Munson-Williams-Proctor Arts Institute (MWPAI) in Utica is a must-see destination for art enthusiasts. Explore MWPAI's permanent collection featuring paintings, textiles, photography, and drawings by artists such as Ezra Ames, Ansel Adams, and John James Audubon. Interested in creating your own art? MWPAI offers classes for adults, teens, and children throughout the year—perfect for artists and aspiring artists, alike. Check out MWPAI's events calendar for concerts, films, shows, and more. Open daily, except Mondays (only open in July and August); hours vary depending on the day; permanent collection galleries are free to visit. Special exhibitions may have a general admission fee, which varies.

Credit: @rbkcenter on Instagram 
Nestled in the expansive Hudson Valley, the CENTER for Performing Arts in Rhinebeck offers top-notch kid-friendly and adults-only performances. Designed to look like a red barn to fit into the natural landscape of the region, the venue features musicals, theatrical shows, and dance performances. Watch shows such as Jack and the Beanstalk, Aladdin, and the Barefoot Dance Company as part of the CENTER's Family Series, which includes family-friendly performances to be enjoyed by all ages. With a varying schedule offering different shows each week, you'll find something for everyone! Open daily (closed New Year's Day, Easter, Thanksgiving, and Christmas); ticket prices vary depending on the show.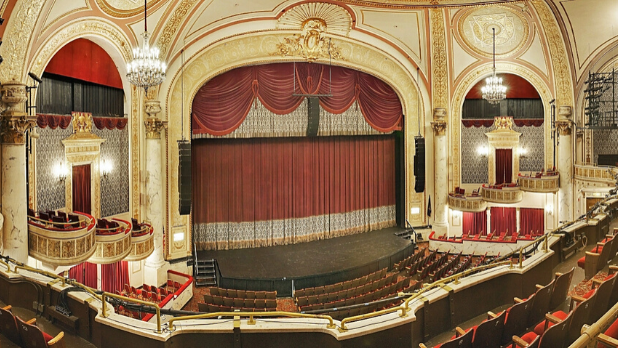 Watch a Broadway show in New York's Capital Region at Proctors Theatre in Schenectady. With crowd-pleasers like The Lion King, Wicked, and Hamilton, you'll be impressed with shows offered in the circa-1926 former vaudeville theater. Proctors Theatre also hosts talented musicians and comedians along with films and local performers—options for every age in your family or friend group. Also, visit nearby Palace Theater in the heart of downtown Albany for an incredible performance in another one of the region's esteemed theaters. Ticket prices for shows vary.

Credit: @sistums on Instagram 
Experience history and a true sense of culture at Shea's Performing Arts Center in Buffalo. From the iconic sign that illuminates Main Street to the 3,019-seat theater, Shea's Performing Arts Center is a well-known Buffalo venue that hosts touring Broadway shows, local productions, dance performances, and more. Opened in 1926, the theater boasts detailed architecture, taking you back in time as you watch each show. To learn more about the unique design of the theater, take the historic tour offered on non-show days. Tours are available by appointment; price is $8 for adults, $4 for seniors and students; ticket prices for shows vary. Also in Buffalo, check out the latest art exhibits at Albright-Knox Northland, open Fridays—Sundays through April 12, 2020. The main Albright-Knox Art Gallery's location is closed for construction until 2022.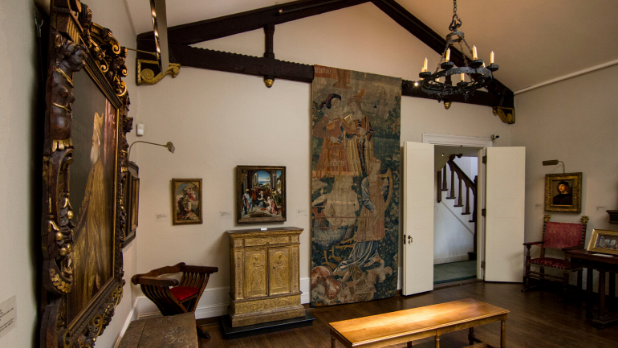 Located in downtown Glens Falls, the Hyde Collection features works by Rembrandt, Picasso, and American artist James McNeill Whistler. Explore the Hyde House, the former home of museum founders Louis and Charlotte Hyde, and peruse the permanent collection, which includes more than 4,000 pieces, from paintings and textiles to books and sculptures. Hosting events throughout the year, including family-friendly art workshops like Artful Afternoons and Tours for Tots, the Hyde Collection provides young children with the opportunity to get creative. Head to the Hyde Collection the second Sunday of each month when admission is free. Open Tuesday–Saturday from 10 am–5 pm and Sunday from noon–5 pm; general admission: $12; seniors (60 and over): $10; students with ID, children 12 and under, veterans, and active military/family: free. 
Learn about the legacy of I Love Lucy star, Lucille Ball, at the Lucille Ball Desi Arnaz Museum in her hometown of Jamestown. Explore costumes, photographs, and re-creations of sets from the show while discovering the history of the couple's years together. The various exhibits showcase Lucille Ball's dynamic personality, along with her and Desi Arnaz's dedication to comedy. While you're in Jamestown, also check out the National Comedy Center—discounted tickets are available for dual admission to both locations. Are you a die-hard Lucy fan? Visit the National Comedy Center's annual Lucille Ball Comedy Festival. Open daily, hours vary depending on the day; admission price varies.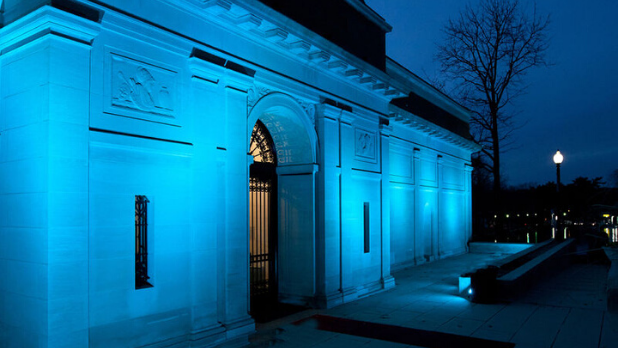 Browse the vast collection at the Heckscher Museum of Art, located in Heckscher Park in Huntington. With approximately 2,300 pieces, the collection features work by local artists, as well as American and European artists. Detailed landscape paintings and black and white photos of New York City shops from the early to mid-1900s are just a couple of the items in the collection. The youngest visitors in your group can find their creativity at the "Create Your Own" activity station or smile while trying on props at the selfie station. Head to the museum the first Friday of each month for free extended evening hours. Open Wednesday–Friday from 10 am–5 pm and Saturday and Sunday from 11 am–5 pm; closed for exhibition change from March 16–20; price varies; discounts for Huntington Township residents.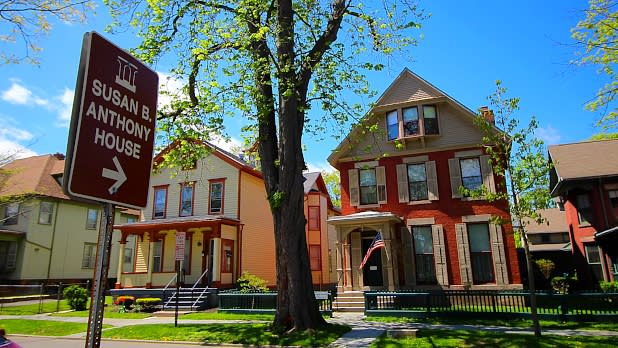 Explore the home of civil rights leader Susan B. Anthony to learn about her dedication to women's rights, abolition, and education. Her home, located in Rochester, was the headquarters for the National American Woman Suffrage Association, where she was president. Take a docent-led tour of the house, where you'll see artifacts and hear how Anthony bravely led the way, standing up for rights she believed in. Each year, the National Susan B. Anthony Museum and House hosts a Monday Lecture Series featuring guest speakers and celebrating the work of its namesake—check their website for the dates of this year's events. Open Tuesday–Sunday from 11 am–5 pm; Adults: $15; senior citizens 62 and over and active military: $10; students: $5.
Catch an incredible musical performance or film at the Orpheum Film and Performing Arts Center in Tannersville. From folk and pop music to Hollywood and independent films, and more, the arts center—which is owned and operated by the Catskill Mountain Foundation—hosts a multitude of shows throughout the year in its 245-seat theater, designed by theater architect Hugh Hardy. While you're in the Catskills, also visit the Catskill Mountain Foundation's Piano Performance Museum—which has a collection of keyboard instruments and historic pianos, among others—and the Doctorow Center for the Arts, which features a wide variety of performances and films. Price varies depending on the show.
With breathtaking water views, historic museums, and a unique arts presence, the town of Clayton is a must-visit destination in the Thousand Islands. Find beautifully made pieces in the permanent textile collection, and handwoven works of art by more than 20 artists featured in rotating exhibits at the Thousand Islands Arts Center, which is also home to the Handweaving Museum. Try your hand at pottery, basketry, jewelry, or painting during one of the more than 100 classes and workshops offered at the Arts Center. Open Monday–Friday from 9 am–5 pm during the winter; open on Saturdays as well during the summer season; free to view the exhibits and collections; appointments are necessary to view collections.
Don't forget to post photos of your New York winter adventures on Instagram and Twitter with #iSpyNY and tag us on Facebook!