Museums, attractions, and cultural institutions across New York State are commemorating Black History Month this February with special programs and events honoring and celebrating the great contributions and achievements of African Americans. From art workshops to live performances to moving exhibits, find unique and meaningful ways to celebrate and understand Black history, culture, and heritage with these family-friendly events.
Masks are encouraged, but optional in most settings per New York State guidelines. Individual businesses or attractions may require mask wearing. Call ahead and check websites and social media to make sure attractions and amenities are open and available. 
Through February 28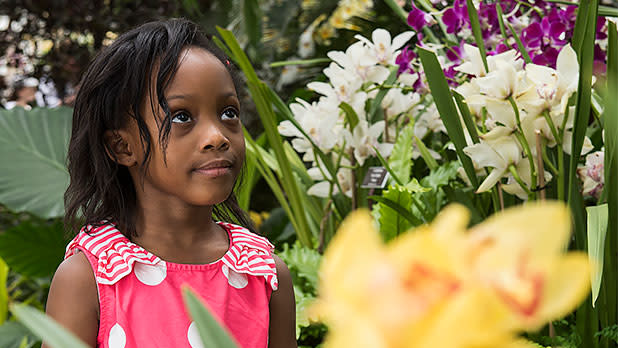 Celebrate Black History Month with a botanical twist this February in the Bronx. NYBG's Everett Children's Adventure Garden will host a special program teaching young ones all about how people of the African Diaspora have contributed to mankind's understanding and uses of plants through fun and educational hands-on activities. Kids will get the chance to investigate the seeds and plants of Africa, create their own plant light maze in an experiment honoring Marie Clark Taylor, who was not only the first African American woman to gain a Ph.D. in botany but also the first woman ever to earn a Ph.D. in science from Fordham University, and hear inspirational stories about Black STEM professionals from the past and present. 
Ongoing 
From the Apollo Theater to the Schomburg Center for Research in Black Culture to influential restaurants like Sylvia's and Melba's, Harlem is rich in Black culture, history, and heritage. The New York State Museum celebrates this community with an ongoing exhibit that takes a look back to the 1920s and 1930s when Harlem became a symbol of the African American struggle for civil and economic equality while emerging as a mecca for Black culture, art, and music with unique artifacts, rare photos, and more.
3. Learn About the Underground Railroad (Greater Niagara)
Ongoing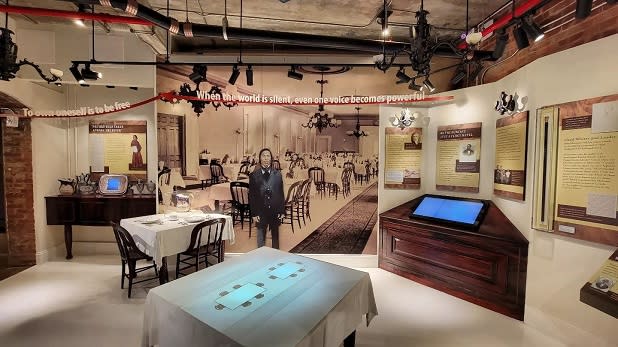 New York State played an important role in the Underground Railroad, the secret network that helped tens of thousands of freedom seekers escape enslavement. Experience the stories of Harriet Tubman and Niagara Falls heroes at the Niagara Falls Underground Railroad Heritage Center. The exhibit "One More River to Cross" explores the crucial role Niagara Falls' geography played and the heroic actions of its Black residents. "Freedom Crossing," a permanent exhibition at the Niagara Arts & Cultural Center, also tells the story of the Underground Railroad in the Greater Niagara region with historic photographs, artifacts, and real life stories. 
February 4-5
Every month, the Long Island Children's Museum hosts a series teaching kids what it means to be an advocate for themselves and others while educating adults on how they can support their child's self-advocacy efforts. This February, "AdvoKids" turns its attention to Black History Month, focusing on its beginnings and the importance of why it is celebrated. As part of the program, visitors will create a "peace plate" to display in their home.
February 11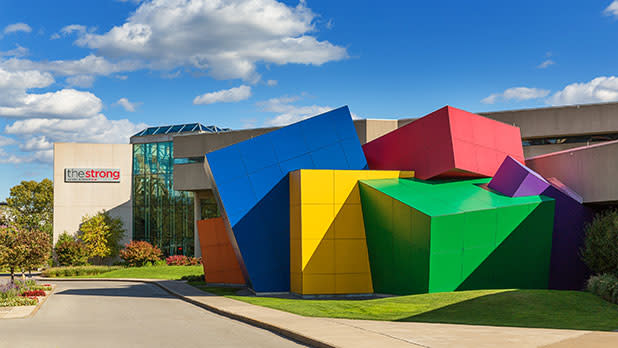 Get ready to honor the achievements and contributions of African Americans at The Strong Museum of Play (pictured), where the sights and sounds of African dance and drumming will fill the Paychex Theater in a grand celebration of culture and heritage. Kids will also get inspired by the stories of Black mathematicians and scientists by building their own telephone to learn about Granville T. Woods and his contributions to the telegraph, and also create and test a prototype space capsule in tribute to Katherine Johnson's work at NASA. 
February 15-16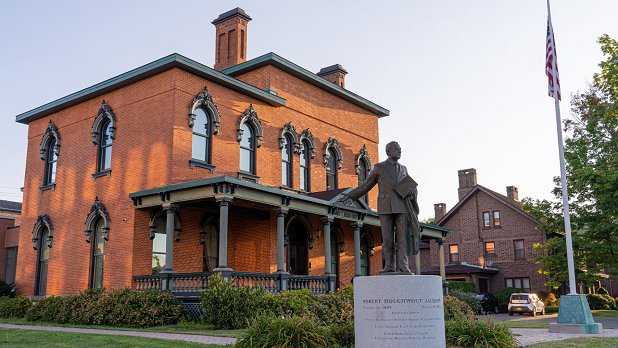 See history come to life with a stirring interactive theatrical performance at the Robert H. Jackson Center (pictured). "Living Voices: The Right to Dream" portrays the struggle and sacrifice for racial equity through the perspective of a young African American activist coming of age during the Civil Rights Movement of the 1960s using live performance archival film, audio, and visual aids. The program is recommended for middle and high school age children. 
February 19
Visit the North Country Children's Museum to celebrate Black History month and learn about internationally-acclaimed contemporary artist Kara Walker. The New York-based artist is best known for her large-scale room installations of black cut-paper silhouettes that explore issues of race. The program also involves making your own life size narrative cut-out installation in Waker's signature style. 
February 19-26

Credit: @bcmkids on Instagram
Join the Brooklyn Children's Museum for a week's worth of reflection and future-forward fun at the Black Future Festival, featuring everything from interactive dance and historical explorations to art, music, food, and more. Experience powerful performances by the Àṣẹ Dance Theatre Collective, learn about the quilt codes used to navigate the Underground Railroad, join the Brooklyn United drum line for a percussion workshop, and more. 
February 20-24
Seventy-six years ago this spring, Jackie Robinson made history when he broke the color barrier and debuted with the Brooklyn Dodgers to become the first Black player in Major League Baseball history. Conveniently timed with school's winter break, the National Baseball Hall of Fame and Museum will celebrate No. 42's heroic journey in honor of Black History Month with daily programs designed for kids of all ages. Families can also experience unique exhibits "Pride and Passion: The African American Experience" and "Ideals and Injustices: A Chronicle of Black Baseball" and see select artifacts including Buck Leonard's shoes at an interactive pop-up at the museum's Learning Center.
February 21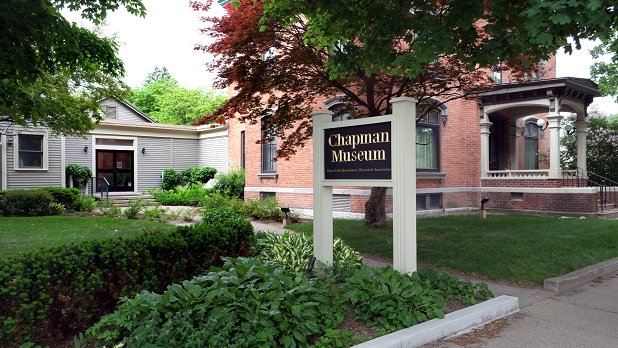 Step into this grand Victorian home, now the site of the Chapman Museum, for a special Black History Month Storytime reading of "Hidden Figures: The True Story of Four Black Women and the Space Race." The picture book, based on the New York Times bestselling book and Academy Award–nominated film, tells the inspiring story of Dorothy Vaughan, Mary Jackson, Katherine Johnson, and Christine Darden. The four female African American mathematicians overcame gender and racial barriers to help launch America into space. The book is good for ages 5-9.
February 24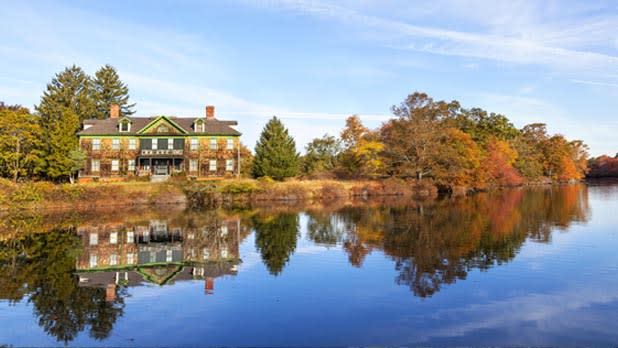 Long Island's Connetquot River State Park Preserve is celebrating Black History Month with a series of programs highlighting the contributions and achievements of African Americans in science, art, and more. Explore the work of Jean-Michel Basquiat and create your own self portrait, enjoy stargazing while learning about revolutionary Black astronomers and astronauts, witness exciting science experiments in honor of the contributions of Black scientists, and more.
February 25-26
Fifty years ago, hip hop was born at a party in the Bronx, changing music history forever. Celebrate this milestone and Black History Month at the Hudson River Museum where kids will learn the history of the genre and its impact on pop culture. With the help of Yonkers-based artist Evan Bishop, kids will tap into their creative side, drawing up a hip hop superhero in their own image and producing an original comic book cover that will be featured in an upcoming exhibit. The workshop is designed for audiences of different abilities, ages, and skill levels.
---
Share New York State adventures with us on TikTok, Instagram and Twitter with #ILoveNY and #iSpyNY, and tag us on Facebook!