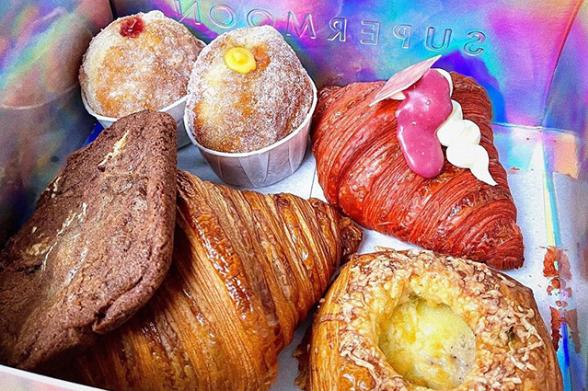 Credit: @muyaoeats on Instagram
Whether you have a sweet tooth for New York apple pie or prefer a more savory treat like a bagel with your morning coffee or tea, New York has local bakeries to satisfy everyone for breakfast, dessert, or a snack. Here, you'll find world-class breads and award-winning pies, treats from around the world, and some of the yummiest-smelling food items you'll ever experience! Here are 12 of the best bakeries from every region of New York State, so you'll never have to travel far for a sweet or savory reward prepared by dedicated bakers. 
Masks are encouraged, but optional in most settings per New York State guidelines. Individual businesses or attractions may require mask wearing. Call ahead and check websites and social media to make sure attractions and amenities are open and available. 
Originally published: 3/9/21
The enchanting story behind this Saratoga Springs institution, opened in 1977, goes like this: A pastry chef who trained in France and his apprentice at a Greenwich Village bakery fell in love and left the Big City to open their own shop in Saratoga. Decades later, Mrs. London's is better than ever, serving a swoon-worthy collection of breads, cakes, pastries, and famed almond croissants available in a traditional style or glazed with maple, chocolate, or lemon. Macaron fans, take note: Among the colorful cakes and other dessert items, Mrs. London's offers macarons in flavors including chocolate, lemon, raspberry, pistachio, passionfruit, and coffee.

Credit: @aka.imja on Instagram
This family bakery was founded in Niagara Falls in 1920, and a century later, even the fourth generation is involved, making breads, pastries, and biscotti that are famous throughout the western part of New York. DiCamillo now has four locations, making it convenient for everyone in the region to try the Italian-inspired breads and treats. The family makes traditional breads and pastries on holidays such as St. Patrick's Day and Easter. Don't forget to try the beloved peanut stick donuts for dessert!
Supermoon Bakehouse's croissants, cruffins (croissant-muffin hybrids), and other specialties are as much works of art as pastries, one reason this is known as "NYC's most Instagrammed bakery." It's not just hype. Supermoon Bakehouse's fluffy croissants take at least three days to make, and are then transformed into creative treats like a honey lavender bi-color croissant or a Spicy New York Croissant filled with a Calabrian Chili Cream Cheese and housemade everything seasoning. The Bakehouses's popular "Care Packs" go on sale every Monday at 6 p.m. (and sell out quickly), offering the chance to order from a variety of samplers for pick-up or delivery in NYC, Staten Island, Long Island (Nassau County), and parts of New Jersey and Westchester. As a bonus, most of Supermoon Bakehouses's ingredients and flours are sourced from New York State farms and purveyors.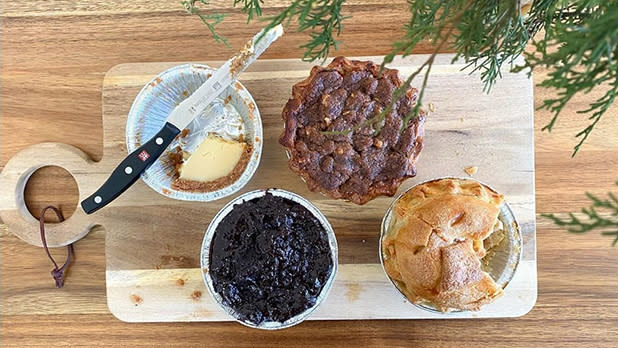 Credit: @plantsandsage on Instagram
Everyone needs a little pie, right? The Little Pie Company makes delicious pies that thrill pie fanatics everywhere. Rachael Ray named their sour cream apple walnut pie the best in the country, while Oprah has praised the key lime pie. Everything about the pies, from the crust to the berry or other fillings, taste remarkably fresh without ever being too sweet. Best of all, the pies are available for pick-up or delivery in New York City and can be shipped nationwide.
This long-running Italian fine dining restaurant just up the road from downtown Skaneateles (and next door to the famed Mirbeau Inn & Spa) features a bakery and coffee shop at the back of the building. The separate entrance in the back makes it feel like a secret, yet everyone in the Finger Lakes knows to pick up their Italian bread at Rosalie's, as well as fresh-baked pies, scones, pastries, cookies, and more.
This diner got its start back in 1981, when its homemade pies became an instant hit with locals and visitors to the Adirondacks. Today, the Noon Mark is a popular diner that's still a destination for its fresh pies, as well as housemade bread and oatmeal chocolate chip cookies. The diner itself serves all-day breakfast and a variety of tasty burgers, but even if you come for a meal, make sure to leave with a pie—choose from apple, berry, or a combination of whatever's in season—a cookie or two, and other baked goods.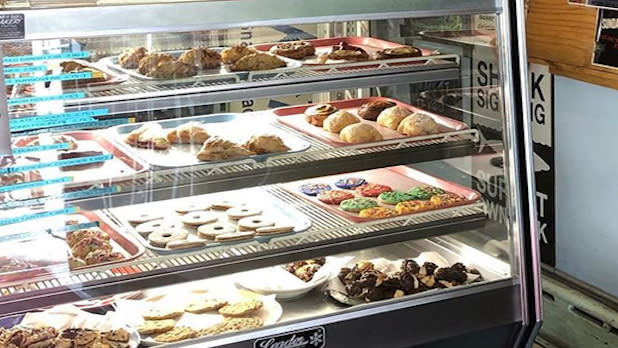 This homespun bakery in the Catskills village of Liberty, open since 2007, continues to please fans of baked goods, breads, cakes, and pies. As the name implies, this "snack palace" also offers breakfast and lunch items, including a popular breakfast sandwich. Keep an eye out for seasonal cookies and cakes; Floyd & Bobo's is a festive place any time of year, but especially when there's a holiday on the calendar.
Chroma calls itself a full "scratch bakery," meaning that every cake, pastry, cupcake, cookie, and croissant is made from scratch using fresh ingredients on the premises. The commitment to quality comes through in the tasty treats, which also include a range of tarts, brownies, and creme puffs (only available on Thursdays). It's an impressive lineup for a small bakery, and one befitting a cute storefront operating on Binghamton's Artisan Row.
Portage's pies are in such high demand that you literally need to order at least a day in advance to secure pies that range from apple crumb to blueberry to strawberry rhubarb. The peanut butter pie offers an alternative for those with an even sweeter tooth (or a fear of fruit). For the lucky ones who get their order filled, the pies are only available for pickup from the shop in the town of Westfield.

Credit: Courtesy of Miz Betty's Delights
Miz Betty's Delights makes cakes, cake pops, cupcakes, cookies, and other sweets. While visitors can walk up and purchase items from the storefront shop in Watertown, Miz Betty's is mostly devoted to making custom cakes that look like works of art, handcrafted, drawn, and sculpted with icing. Custom cupcakes, cookies, and other items are available as well, each with a personal touch courtesy of Miz Betty herself.
This deeply delicious, nationally recognized bake shop located on Long Island's East End all started with chocolate chip cookies, a fold-out table, and an 11-year-old Kathleen King, now founder of Tate's Bake Shop. Locals and tourists alike flock to this whimsical cottage-style bake shop for buttery and crispy cookies, delectable craft-baked cakes and pastries, and a wide variety of vegan and gluten-free treats. Looking to surprise a dessert-lover? Check out Tate's array of mouthwatering Dessert Towers and Gift Baskets available to ship throughout the country.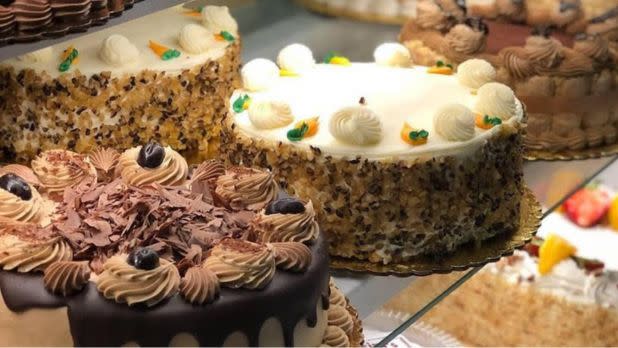 Deising's is a European Style award-winning bakery (and full-service restaurant) offering breads, rolls, pastries, desserts, pies, cookies, cupcakes, and over 400 varieties of freshly baked goods! You'll want to try one of everything, but start with the carrot cake, Dutch apple pie, or classic black and white cookie. Once named the "Best Retail Bakery in America", taste for yourself why this spot is not only a local gem but a national treasure.
---
Don't forget to post photos of your New York winter adventures on Instagram and Twitter with #iSpyNY and tag us on Facebook!