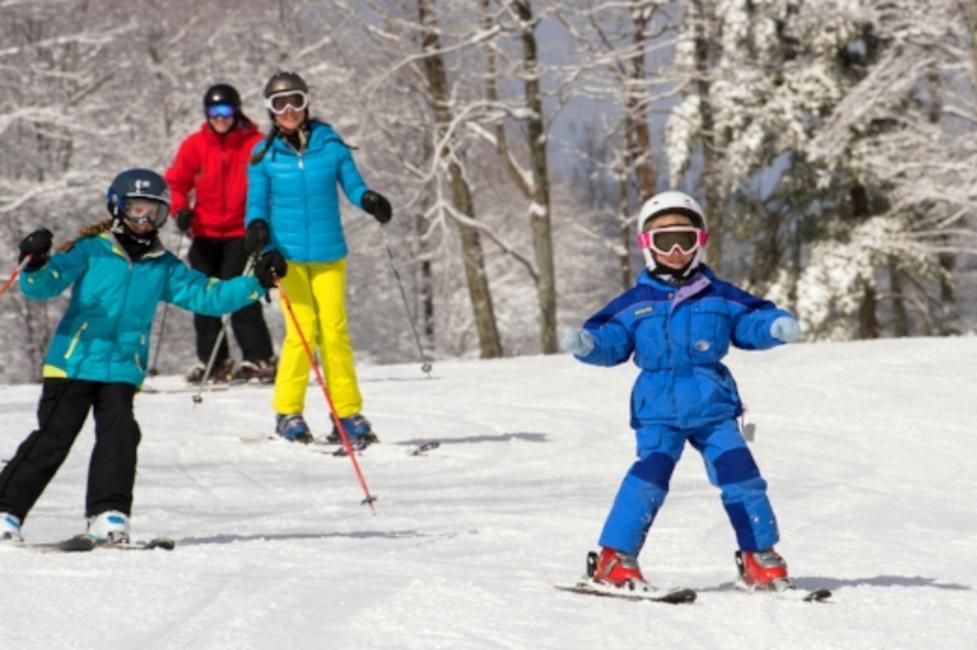 Start the new year off right and beat the winter blahs with new and exciting events for the whole family. Instead of staying cooped up indoors, get outside and witness incredible winter athletes, sample delicious foods, watch spectacular fireworks light up Niagara Falls, and join in local festivities to warm up the cold days. Your new year of adventures starts right here in New York State.
8th Annual Salmon River Winter Festival (Thousand Islands)
What started as a mission to come together as a community and brighten up the gloomy months is now heading into its eighth year. The Annual Salmon River Winter Festival in Pulaski kicks off with an opening reception and revs up the cheer with the help of participating local organizations. There'll be snowmobiling, a chicken wing and chili walk at various restaurants, a snowshoe race, snow sculptures, children's activities, and craft vendors. December 25–January 27; Pulaski; Free
First Night 2019 Hike/Snowshoe (Catskills)
Start 2019 feeling refreshed and grounded. The Catskill Interpretive Center invites you on an excursion in nature that's easy enough for anyone to join. They'll guide you on a 1.5-mile hike that starts in the late afternoon, so you'll get to see the whole sunset as it casts a glow over your surroundings. Prepare to feel cozy: after the hike there'll be a campfire and hot cocoa! The Center will provide you with a headlamp if you don't have one and would like to use it, and you can call ahead about snowshoe rentals if you don't have your own. The event is totally free but register in advance to attend, and bring lots of layers! January 1; Mount Tremper; Free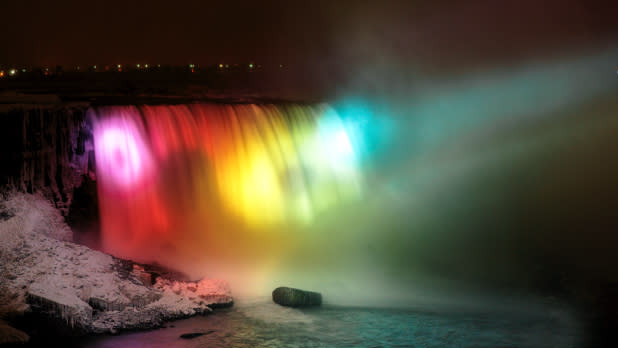 It can get tough seeing the sun go down so early in winter, but Niagara Falls has found the silver lining—more time for fireworks! Every Friday in January, come see the spectacular fireworks displays reflecting beautifully off the water of the Falls. Performances start at 9 pm. If you're not there on a Friday, the falls will be illuminated each night from 5 pm until midnight, this time by colorful LED lights. You'll want to stay out late even in chilly temperatures just to see the ethereal effect of the glowing rushing waters. Fireworks January 4, 11, 18, and 25. Illumination January 1–31; Niagara Falls; Free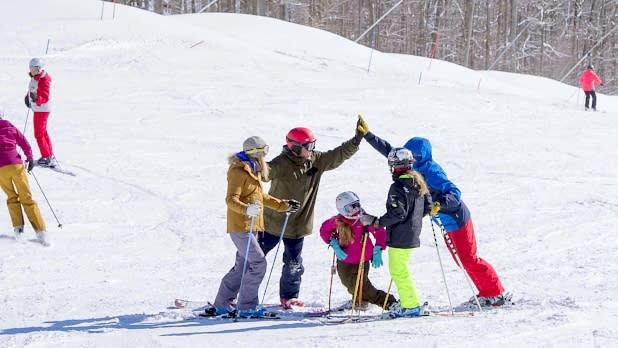 Have you always wanted to learn how to ski or snowboard but never had the opportunity? Here's your chance! January 11 is Learn to Ski or Snowboard Day, which means that skiing venues across the state are offering special deals and packages for newcomers. At Holiday Valley you can receive beginner lessons, equipment rental, and lift access all for just $25. Peek 'n Peak Resort is taking 50% off their beginner's packages, which include a 90-minute lesson, equipment rental, and an all-day lift ticket. Check their website to see other participating venues and deals. If you already know how to ski, then mark your calendar for January 17, Discover NY Ski Day, when there will be special admission rates at New York ski destinations. Specific venues are still TBD so check the website for updates. January 11, January 17; Various locations

Credit: American Special Hockey Association/Life is Washable, Inc.
Everyone can partake in the joy of ice hockey this winter. Broome County is joining forces with two hockey teams, the Binghamton Devils and the Ice House Hawks, to hold a fun weekend for hockey fans of all abilities. The American Special Hockey Association (ASHA) Broome County (BC) Special Hockey Festival kicks opens with a silent disco party, followed by games, a carnival, raffle, and all-level hockey tournaments. They'll also offer off-ice trainings, locker room tours, and sessions with personal trainers and nutritionists. January 18; Binghamton; Free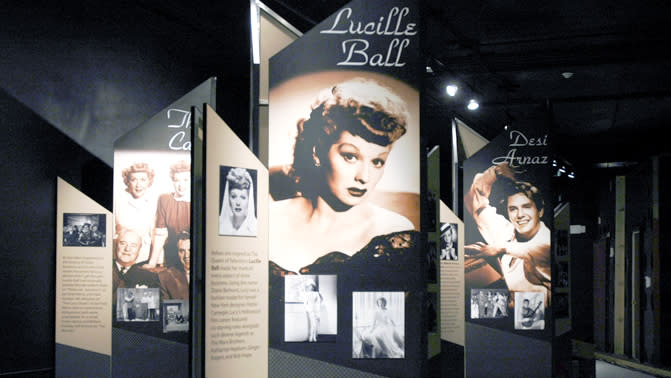 There's no reason to stay indoors and wait out the cold weather when there's so much to do around town! Various establishments around Jamestown open their doors on one special day for Jamestown Up Close to bring the community together. Participating museums and attractions offer free admission, restaurant specials, and raffle prizes. Don't miss your chance to discover the Lucille Ball Desi Arnaz Museum, Chautauqua Sports Hall of Fame, the Martz Observatory, and so many more—totally free. January 19; Jamestown; Free

Credit: Progressive Insurance NY Boat Show
If you've always dreamed of owning a boat, make it happen in 2019! The 110-year-old New York Boat Show at the Javits Center in NYC is THE place to go to browse and compare models at one of the largest selections of watercraft. You'll find yachts, cruisers, pontoons, canoes, kayaks, fishing boats, and more. You can also browse vendors of resort and travel packages. The best deals will happen on Thursday, January 24, when one-day-only specials will be offered on various boats and products, as well as food and drink specials and discounted admission. Little ones will love the Kids' Touch-A-Boat Tour, which lets them board and explore boats and chat with boat captains. And Wednesday through Sunday at various times there will be Build-A-Boat crafting for kids. January 23–27; Javits Center; Adults: $16, children ages 12 & younger free
Join the community of Skaneateles for their two-day Winterfest, which starts off in a blaze! Fire and ice meet as a six-foot-tall ice chimney filled with wood lights up the sky on Friday night. Then the festivities continue in full swing on Saturday. More than 20 restaurants and food vendors will offer meals and samples. There will be a Polar Bear Plunge at 12:30 for the thrill-seekers, and plenty of activities for little ones. You can admire creative and unusual ice sculptures around town and even watch a live ice-carving demonstration. January 25–26; Skaneateles; Free
Free Snowmobiling Weekend (Various Regions)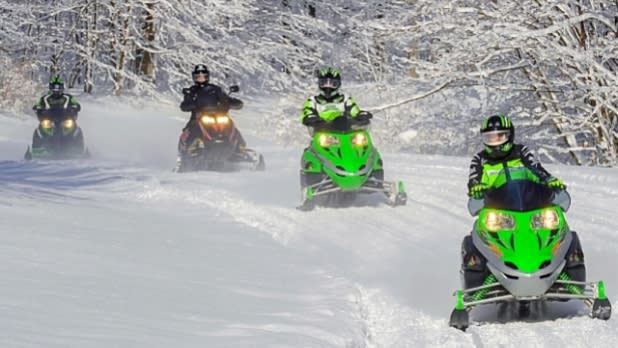 If you are out of state and have been waiting to explore New York's 10,400 miles of snowmobile trails, January 25–27 is your chance. As long as you are properly registered and insured, the requirement to register additionally in New York will be waived for Free Snowmobiling Weekend. January 25–27
34th Annual Winter Fest in Grafton (Capital-Saratoga)

Credit: Elizabeth Wagner
Family fun rules the day at the Annual Winter Fest in Grafton, just a 40-minute drive from Albany. The last Saturday in January is filled with wintery events, starting with a Polar Plunge into the frigid Long Pond to get your blood pumping. Pre-register to take the plunge yourself, or just cheer on the daring brave souls. The rest of the day will include a live Birds of Prey show, kids' crafts and face painting, horse-drawn carriage rides, a snow sculpture contest, a nature hike, and more. The event takes place snow or no-snow and is totally free to the public. Check their website for more events TBD. January 26: Grafton; Free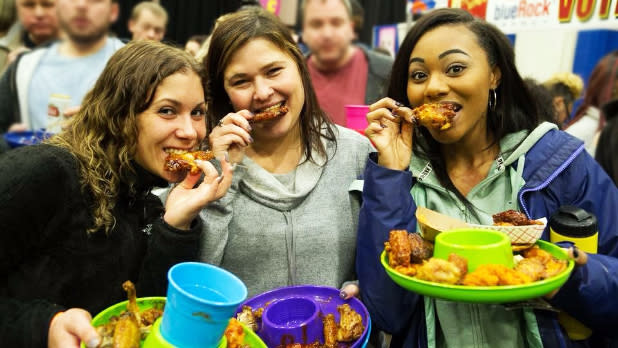 Fire up the new year with an evening of savory, spicy, sweet, delicious chicken wings. Poughkeepsie's Mid-Hudson Civic Center will host the 12th edition of the Hudson Valley Wing Fest, where restaurants from all over the region compete in categories such as "Best Buffalo Wings," "Hottest Wings," and "Most Creative Wings," all to win the coveted title of King of Wings. There will be live music, games, and prizes to pump up the fun. There's even a brand new Wing King Junior event for kids ages 8–12. The event has sold out the past seven years, so get your tickets in advance! January 26; Poughkeepsie; General admission $30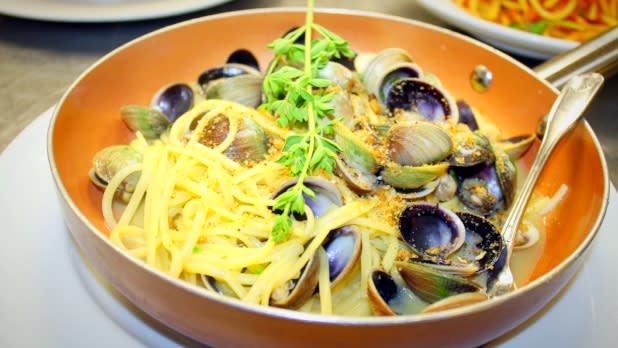 Warm up your belly, delight your taste buds, and stick to your New Year's budgeting goals all with the winter edition of Long Island Restaurant Week. Try new and exciting offerings at an unbeatable price. Participating restaurants all around Nassau and Suffolk counties will be offering special three-course prix-fixe menus at only $29.95. Book your table now! On Saturday the deal lasts until 7 pm. January 27–February 3; East End, Nassau, and Suffolk counties, Long Island
2019 Empire State Winter Games (Adirondacks)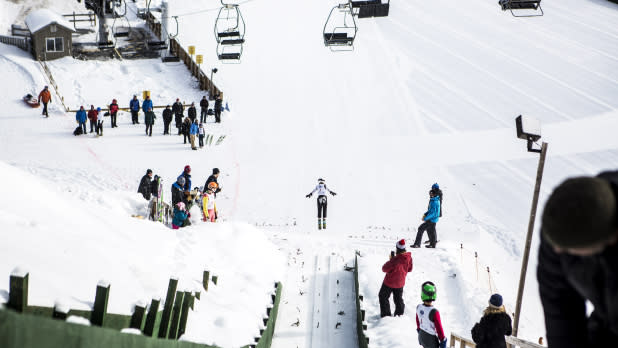 You don't have to wait three years for the next Winter Olympics to witness incredible feats of athleticism in winter sporting events. The annual Empire State Winter Games will run its 39th year of competition in more than 30 events, including alpine skiing, bobsledding, figure skating, luging, ski jumping, and more. In 2018, more than 2,100 highly skilled athletes came out to this multi-day event, and this year is expected to be even bigger. The events take place at various sports venues all around the Adirondacks, so you can either purchase tickets at each site or buy an ESWG Olympic Sites Passport. The Passport grants you access to all venues throughout the weekend as well as a few additional activities, such as a ride on the Cloudsplitter Gondola at Little Whiteface and ice skating admission at the Lake Placid Olympic Speed Skating Oval. January 31–February 3; Lake Placid
Share photos of your New York adventures on Instagram and Twitter with #ILoveNY and #iSpyNY and tag us on Facebook!