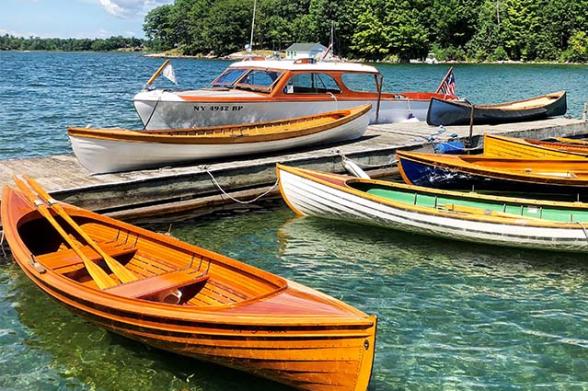 New York State is kicking off the summer in style with an exciting and eclectic mix of great events. From music and art festivals to motorcycle rallies, cultural and historical celebrations, sports and foodie events, and more, here are some of the best ways to get out and explore all around New York State in June.
Remember to social distance and wear a mask as required by state guidelines. Call ahead and check websites and social media to make sure attractions are open and available.
Celebrate Pride! (Various Regions)
To commemorate the Stonewall Riots of 1969, June is officially Lesbian, Gay, Bisexual, Transgender, and Queer Pride Month in the United States, and, in New York, it's a statewide celebration too big to be contained in one city (or even one month, with Pride events starting in earnest in May and continuing through the summer and into the fall). New York City is clearly the mother of all Prides, with its unparalleled Pride March, PrideFest and other events all throughout June. Each of the five boroughs celebrate in their own inimitable style, as do communities all across the state, from Long Island to Buffalo. At Pride celebrations, you'll enjoy parades, musical performances, outdoor street festivals, delicious food and more! Some of the upcoming celebrations include Buffalo Pride Week, Brooklyn Pride, Long Island Pride, Capital Pride, Catskills Pride, and many more. Various dates and locations.
1000 Islands Family Free Day at Antique Boat Museum (Thousand Islands-Seaway)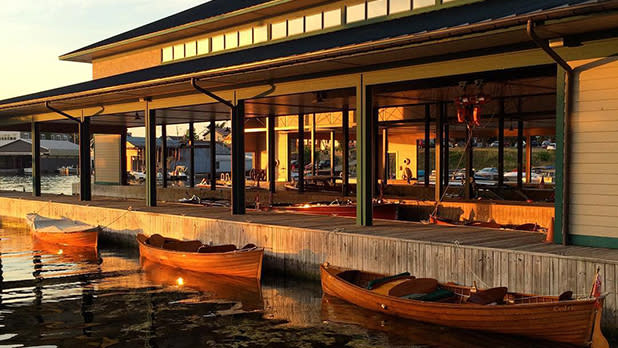 You and your family are invited to North America's premier freshwater boating museum for a great day of family fun and learning as the Antique Boat Museum in the beautiful town of Clayton hosts 1000 Islands Family Free Day. You'll enjoy free admission to the museum, which holds over 320 unique boats and thousands of related artifacts. Tour the galleries, preview new exhibits, and enjoy activities including crafts, games for kids, and $5 boat rides from 10 am – 3 pm. There will also be light picnic lunches for a nominal fee and information on the museum's summer educational programs. June 4; Clayton; free admission to museum.
Travel Back in Time During Path Through History Weekend (Various Regions)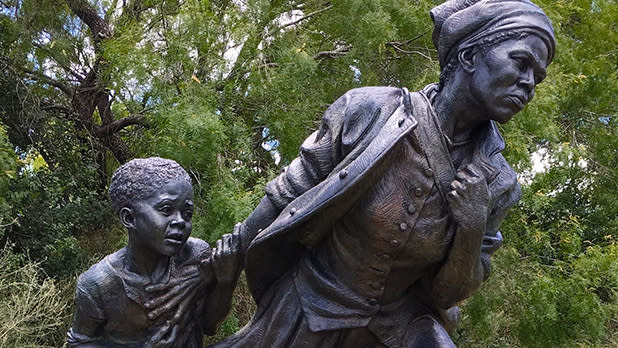 New York State's amazing history spans centuries and hundreds of beautiful miles, offering a wealth of memorable travel experiences. Discover the state's fascinating past during Path Through History Weekend, happening June 18-19. Hundreds of museums, historic sites, parks, and community groups across the state will be holding in-person and virtual tours, events, reenactments, and community celebrations. Experience life in the past at living history museums. Explore forts and military landmarks, and visit the homes of presidents, great writers and artists, and activists who fought for women's suffrage and the abolition of slavery, and learn how events of the past reverberate today. Among the highlights is a Juneteenth weekend celebration in the city of Auburn, where Harriet Tubman called home. Various locations and entry fees.
Fairport Canal Days (Finger Lakes)
A family-friendly event with something for everyone, Fairport Canal Days is one of the most popular juried arts festivals in the northeast, and attracts close to 20,000 visitors each year. Set alongside the historic Erie Canal in the scenic Village of Fairport, the festival features over 200 artisans, along with a variety of musical performances, mouth-watering food, and merchant booths, as well as special events like the Fairport Duck Race! You'll love the charm and character of Fairport's "front porch friendly" streets, which echo its past with beautiful Victorian homes and historic buildings, blended with modern facilities and parks. June 3-5; Fairport; Free entry.
Americade Motorcycle Touring Rally (Adirondacks)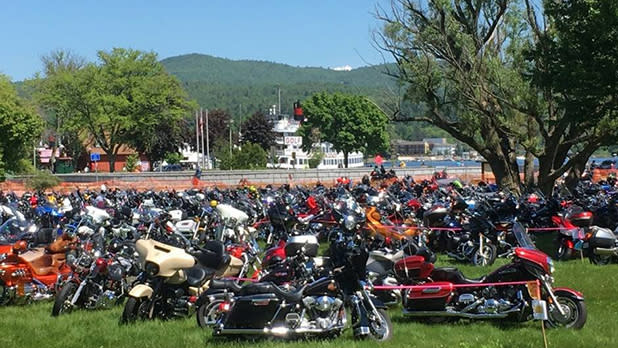 Motorcycle enthusiasts, you're invited to Americade, the world's largest multi-brand motorcycle touring rally! Throughout this five-day event, up to 200,000 riders are expected per day. Attend massive trade shows to check out the latest bikes, gear, and demonstrations, watch stunt shows and live comedy, and enjoy a catered dinner boat cruise. And of course, join kindred spirits for a peaceful ride through the stunning Adirondacks. June 7-11; Lake George; Pre-registration is closed but you can still order passes online starting at $96.30, or register in person at the Holiday Inn Lake George.
International Boxing Hall of Fame Weekend Induction Trilogy (Central NY)
June is a significant month for boxing fans, as the weekend of June 9-12 is when the International Boxing Hall of Fame will immortalize a number of boxing legends. The 2022 Hall of Fame Weekend Induction Trilogy will feature many events in "Boxing's Hometown" of Canastota throughout the four-day celebration, including a 5K Race / Fun Run, boxing autograph card show, Parade of Champions and the Official Induction Ceremony on the Hall of Fame Museum Grounds. The Hall of Fame Weekend evening events include Friday night's Fight Night at Turning Stone and Saturday's Banquet of Champions. Both events will take place at Turning Stone Resort Casino in nearby Verona, NY. This year's inductees include Roy Jones Jr., Miguel Cotto, and James Toney, along with three-division female champions Regina Halmich and Holly Holm, and others. June 9-12; Canastota and Verona; Ticket prices vary by event.
Belmont Stakes Racing Festival (Long Island)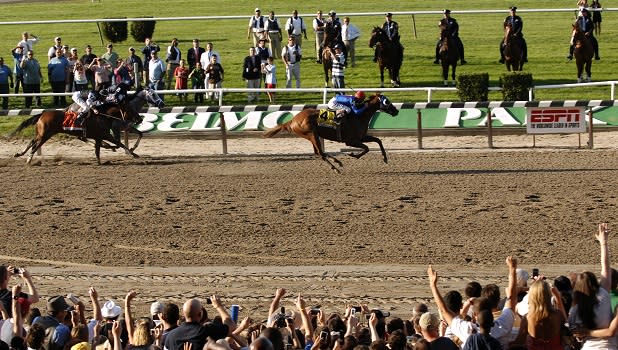 Come one, come all for the delightful eight-day Belmont Stakes Racing Festival in Elmont, Long Island. The festival takes place at beautiful Belmont Park from Thursday, June 9 through Saturday, June 11, the day of the 154th running of the Belmont Stakes, the $1 million, 1.5-mile race for 3-year-olds, which is the final leg of the Triple Crown and the oldest of thoroughbred racing's Triple Crown events. Festival attendees will see 17 stakes races over the three days of action and eight Grade 1 races on Belmont Stakes Day. Now in its eighth year as a multi-day event, the festival features a unique blend of world-class racing and entertainment alongside premium food and beverage offerings (be sure to try the Belmont Jewel, the official cocktail of the Belmont Stakes). DJ Pauly D, one of the world's most in-demand DJs and reality television personalities, will headline the entertainment lineup, presented by Mohegan Sun. June 9-11; Elmont; Ticket prices start at $30.
Taste of Syracuse (Finger Lakes)
Come hungry and ready for a blast at Taste of Syracuse, one of New York's largest and fastest growing food and music festivals, which typically draws more than 200,000 folks to downtown Syracuse to devour the city's latest food creations. You'll enjoy $1 food and beverage samples from more than 40 vendors in and around Clinton Square, with everything from mac n' cheese to waffles, baked potatoes, BBQ, Thai food, fried fish, tacos, hot dogs, ramen, ice cream, and more. And that's not all — the fest will also feature music by more than 30 bands across three stages on both nights, including a headlining concert by rock band Everclear on the main stage Saturday, June 4. June 3–4; Syracuse; Free admission.
65th Allentown Art Festival (Greater Niagara)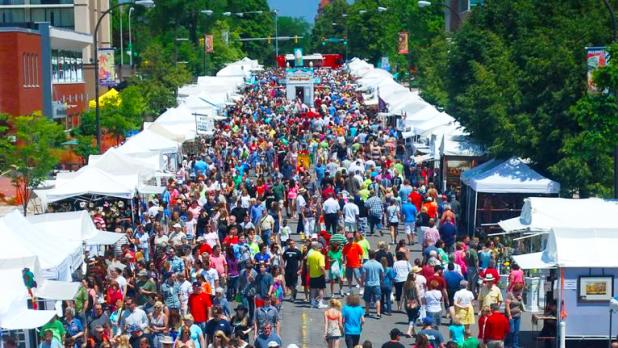 In the Allentown Historic Preservation District in Buffalo, the beautiful old buildings are not the only things to admire. The Allentown Art Festival draws in thousands of patrons of the arts to peruse the crafts of more than 400 juried artisans. Enjoy the warm weather as you roam through rows of unique goods and gifts, watching buskers perform music, magic, clowning, dancing, singing, juggling, and miming. Swing by the concession stands for foods like crispy fries and tacos, and if you're curious, see which talented artist won this year's poster design contest. June 11–12; Buffalo; Free admission.
Buffalo Juneteenth Festival (Greater Niagara)
The Juneteenth Festival in Buffalo commemorates the emancipation of enslaved African Americans in the Confederate States and is the third-largest celebration of its kind in the world. Held in Buffalo's Martin Luther King Jr. Park, the festival not only honors the abolition of slavery, but also works to preserve and promote the diversity of African American heritage. Some of the festival highlights include the 47th annual Festival Parade, live entertainment on the Arts and Cultural Stage, vendors, and delicious foods. Join the community for a memorable experience and a ton of fun. June 18–19; Buffalo; Free admission.
Chautauqua Institution Summer Season (Chautauqua-Allegheny)
The Chautauqua Institution offers a space to explore intellectually, creatively, and spiritually. In a historic village on the shores of Chautauqua Lake, the Institution offers expert lectures, classes, religious services and discussions, entertainment and recreation, and everything begins in earnest in June. Enlighten yourself at the Institution's morning lecture series, featuring important societal topics ranging from human rights to nature. Scheduled entertainment includes Dance Theatre of Harlem, Ben Folds, Sheryl Crow, Abba – The Concert, Lyle Lovett, The Beach Boys, The Temptations, and the Chautauqua Symphony Orchestra. The institution also features sporting activities and on-grounds accommodations. Check out the complete calendar on their website. June 25–August 28; Chautauqua; Prices vary.
Freihofer's Saratoga Jazz Festival (Capital-Saratoga)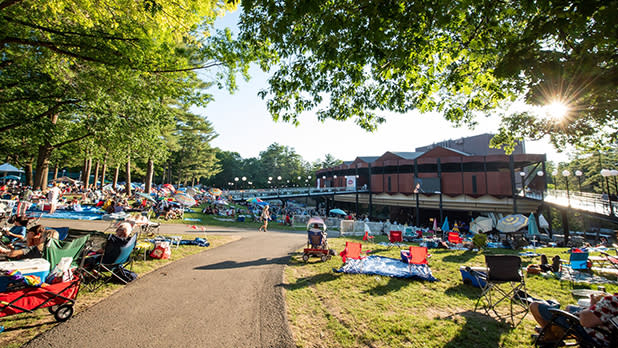 Head to the jazziest event of the summer. At the Saratoga Performing Arts Center in Saratoga Spa State Park, Freihofer's Saratoga Jazz Festival splits performances across two stages. One is an enormous amphitheater for big names like Booker T, Robert Glasper, Jazz at Lincoln Center Orchestra with Wynton Marsalis, and Con Tumbao featuring Isaac Delgado, Robby Ameen, Oscar Hernandez, Conrad Herwig, Pedrito Martinez, Juan Munguia, Alain Pérez, Mike Rodriguez, Tony Succar & Miguel Zeno. Then there's the Charles R. Wood "Jazz Discovery" Stage for fresh and talented up-and-comers. Attendees are allowed to bring coolers and any food and drinks, so pack a picnic! June 25–26; Saratoga Springs; ticket prices start at $68.
The Rhinebeck Craft Festival (Hudson Valley)
Get ready to celebrate all things handmade, in the heart of the Hudson Valley! The Rhinebeck Crafts Festival features contemporary fine craft and art from over 200 American makers. You'll discover original fashions, accessories and jewelry; functional and sculptural works in ceramics, glass, metal, fiber, wood, and mixed media; and fine art painting, printmaking, drawing, and photography; and enjoy gourmet foods, specialties, concessions, and tastings from local distilleries and wineries. There are also hands-on craft demonstrations, and, for the kids, interactive puppet theater, face painting, stilt walkers, and more! June 25-26; Rhinebeck; General admission $10, Seniors (62 and up) $9, Kids 6-16 $4, Under 6 Free.
Museum Mile Festival (NYC)

Credit: @artmuseny on Instagram
Take in and celebrate a world of art and culture at New York City's annual Museum Mile Festival. You'll get free admission to some of the world's finest art collections during extended evening hours. The nearly 30-block stretch of Fifth Avenue is home to eight participating institutions—The Africa Center, El Museo del Barrio (pictured), the Solomon R. Guggenheim Museum, the Metropolitan Museum of Art, the Cooper Hewitt Smithsonian Design Museum, the Jewish Museum, Neue Galerie and the Museum of the City of New York. In addition to all the art to see inside, there are plenty of outdoor festivities including face painting, chalk drawing and live music. June 14, 6 p.m. (rain or shine); Fifth Avenue between 82nd and 105th streets, New York City; free.
Catskills Great Outdoor Expo (Catskills)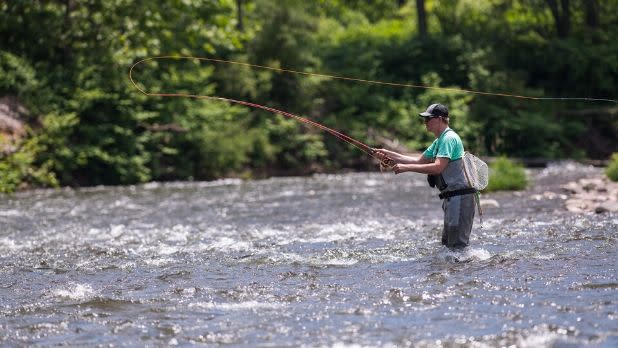 Discover the best the Catskills region has to offer in hiking, paddling, bicycling, and other outdoor recreation activities at the Catskills Great Outdoor Expo! This one-day expo will be filled with dozens of exhibitors from the outdoor tourism industry and nonprofits in the region, and there will be activities for all ages, food, presentations, raffle prizes, and the Catskills Great Outdoor Gear Sale. This event is being held in conjunction with the NYS Department of Environmental Conservation's Get Outdoors Day. June 11, 10 a.m. - 3 p.m.; Congressman Maurice D. Hinchey Catskills Visitor Center; Mount Tremper.