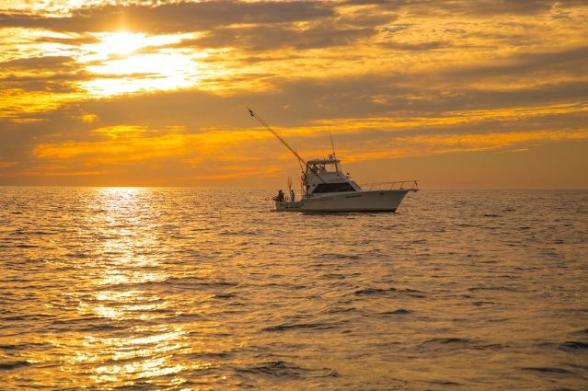 The southern shore of Lake Ontario covers more than 200 miles of prime New York State waterfront, offering exciting getaway ideas for families, fishing enthusiasts, history buffs, and more. It leads into the St. Lawrence River and the remarkable Thousand Islands-Seaway region, a fishing, boating, and sightseeing paradise. Read on for ideas on how to spend a weekend enjoying this Great Lake and scenic river, as well as the cities, towns, and attractions that make this area such a sought-after destination.
FRIDAY
1 pm: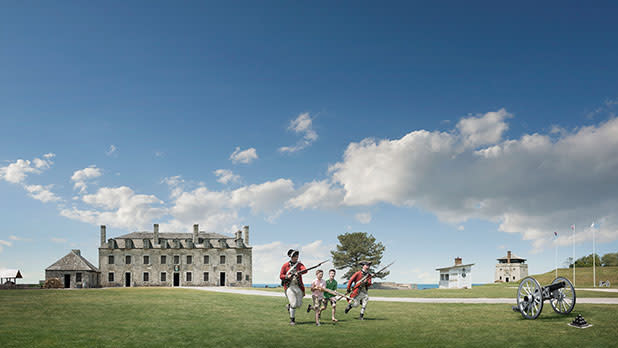 Start your weekend off at Old Fort Niagara—the oldest continuously occupied military site in North America—open until 5 pm from September to June. In July and August, the fort is open until 7 pm with a variety of presentations running until 4 pm on Native American History, blacksmithing, 18th-century cooking, soldier life, and mortar demonstrations.
4:15 pm: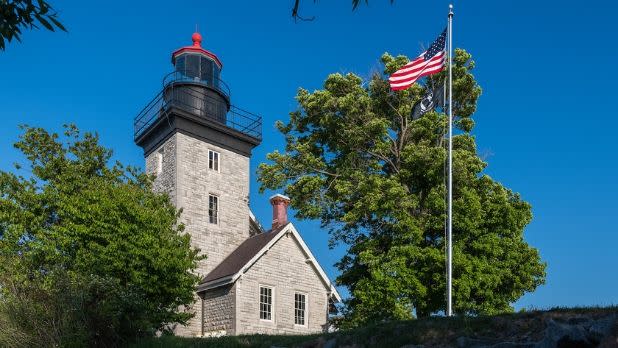 On your way into Rochester for the evening, stop by Golden Hill State Park, a 45-minute drive from Old Fort Niagara. From early May to mid-October, take a guided tour of historic Thirty Mile Point Lighthouse (pictured) at 4:30 pm. Fun fact: you can stay in the lighthouse cottage year-round or glamp in yurts with windows, wooden floors, and refrigerators within the state park during camping season (typically late April to mid-October).
7:30 pm: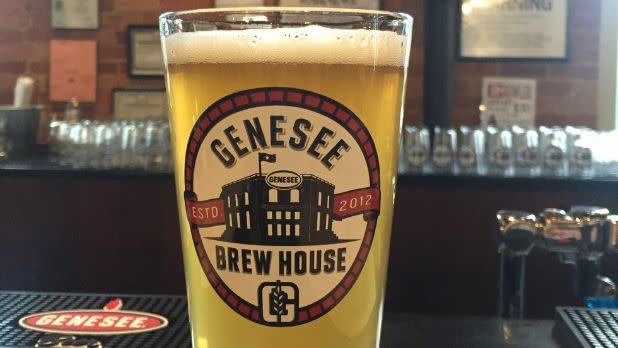 Now that you're in Rochester, maximize your experience by visiting a place that encompasses the best of the city from the views to the brews. Genesee Brew House has outdoor seating on the second floor with a unique view of the city's rushing waterfalls, High Falls. The food menu includes regional specialties like Buffalo wings, Beef on Weck, and "white hot" hot dogs from Zweigle's. More than a dozen beers are on tap from Genesee Brewing Company, started in Rochester in 1878. After dinner, wander through the first floor to learn about the fascinating history of the brewing company and shop for super soft tees.
SATURDAY
6:30 am:
Rise and shine! From Rochester, it's a 90-minute drive to get to Oswego for a chartered fishing excursion, booked in advance through one of the area's reputable operators. Most charters require a six- or eight-hour trip for up to four anglers, so start early and get ready to reel in varieties of trout, salmon, and other freshwater species that have made Lake Ontario and its tributaries known for its world-class sportfishing.
9 am:
If you're not getting out on the water and want to experience more of the city, head to Rochester Public Market for your first meal of the day. With more than 300 vendor stalls, everyone in your crew can grab what they want, from breakfast empanadas at Juan & Maria's Empanada Stop to sandwiches and pastries at Flour City Bread Company.
10 am: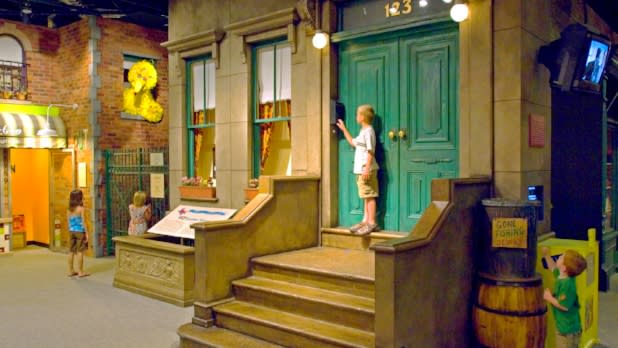 Visit the Strong Museum of Play, a kid's paradise with a pretend Wegmans supermarket, a recreated Sesame Street set, and a butterfly garden. Adults will love the nostalgia of seeing their old favorites in the National Toy Hall of Fame and being able to play with vintage video games and pinball machines. You don't need to stop the fun for lunch, as there is an onsite food court, with a few fast favorites, vending machines, and Bill Gray's Restaurant, inside a vintage diner.
1 pm: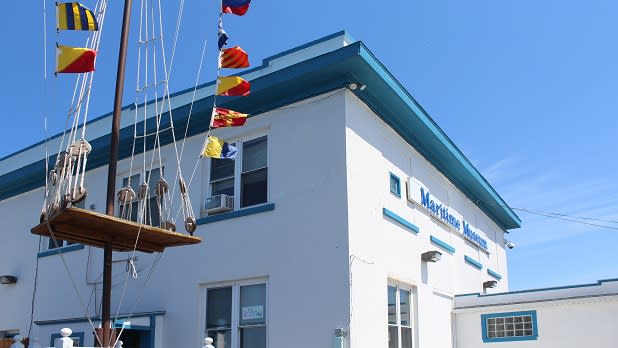 If you spent the morning on an Oswego fishing excursion and are still in the nautical spirit, this next stop is for you! (If you're coming from Rochester, you'll need to give yourself 90 minutes for the drive, keeping in mind that this museum closes at 5 pm.) The H. Lee White Maritime Museum, named after a native to the area who became an attorney and shipping magnate, is a fun way to learn about Lake Ontario's past and present as an important shipping route. The museum catalogs 400 years of nautical history in buildings on the pier of Oswego Harbor, and offers the chance to climb aboard three vessels: a National Historic Landmark tugboat from World War II, a vintage canal boat, and a commercial fishing boat dating back to 1948.
3:30 pm: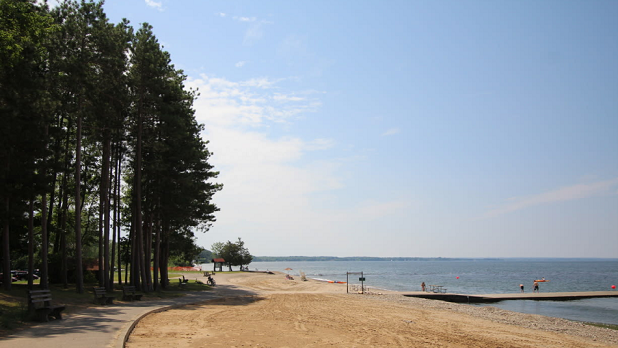 Mid-afternoon is prime lakefront time on Lake Ontario, so drive 30 minutes to Selkirk Shores State Park (pictured) or just under an hour to Southwick Beach State Park on your way east toward the Thousand Islands. Selkirk Shores features campsites and cabins, and offers something for every type of outdoor enthusiast, from swimmers to hunters to bird watchers. It's also a prime fishing destination, with boat launches as well as charter companies that will get you on the water to reel in bass and salmon. Southwick Beach is a nature lover's paradise, with trails running through and alongside the Lakeview Wildlife Management Area adjacent to the lakefront campground. A popular site for campers and day-users, the park offers a long coastline with sandy beach, fishing, concessions, and more.
6 pm: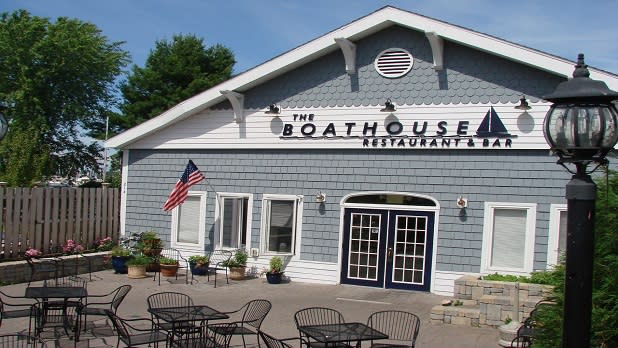 By now you have worked up an appetite, so stop for dinner at the historic Sackets Boathouse Restaurant and Bar. It was originally a boathouse built in the 1940s and has spectacular views of the harbor. Make sure to get one of their signature seafood menu options and one of their "Maritime Martinis." There's also a "Little Matey's Menu" with burgers, chicken fingers, pasta, and sides for those picky kid eaters. Then take a stroll through the town's Main Street, which has antique stores, art shops, bakeries, and of course ice cream at Saturdays, Sundaes, and More—perfect for a warm summer evening!
8 pm: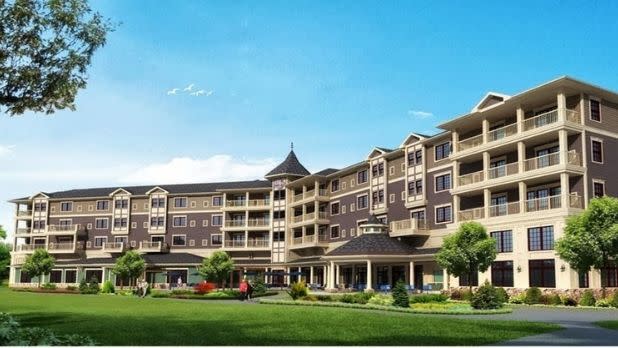 Drive only 30 minutes to the town of Clayton and the beautiful 1000 Islands Harbor Hotel, where you've booked a room for the night. You'll have views of the St. Lawrence River, and you are in walking distance of the Antique Boat Museum, historic Clayton Opera House, and a number of quaint stores and places to eat and drink.
9 pm:
After check-in, if you are looking for a nightcap, take a stroll down Riverside Drive to Coyote Moon Vineyards on the River for a wine tasting and live music every Friday and Saturday. If you like what you taste and have time another day, it's a short drive to their vineyards for more tastings and a tour of their wine-making facilities.
SUNDAY
8 am:
Get your coffee and breakfast on the back patio at the Seaway Grille with a gorgeous morning view of the St. Lawrence River…a perfect way to start your day! Then take a short walk up to Wooden Park to give the kids a chance to play on a sprawling playground with intricate wooden structures, slides, swings, and more.
10 am: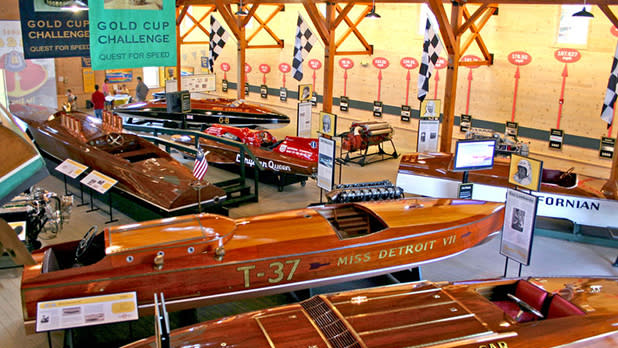 The Antique Boat Museum is the premier freshwater nautical museum in North America. A trip to the Thousand Islands isn't complete without a visit to the museum's collection of more than 300 boats and thousands of artifacts. Be sure to sign up for the 1903 houseboat La Duchesse and the 45-minute Ride the River tours when you arrive. You can also charter a sunset cruise in a 1953 Chris-Craft semi-enclosed cruiser or 1974 classic commuter. The museum offers many events throughout the season, including the massive Antique Boat Show and Auction, celebrating its 55th year August 2–4.
11:30 am: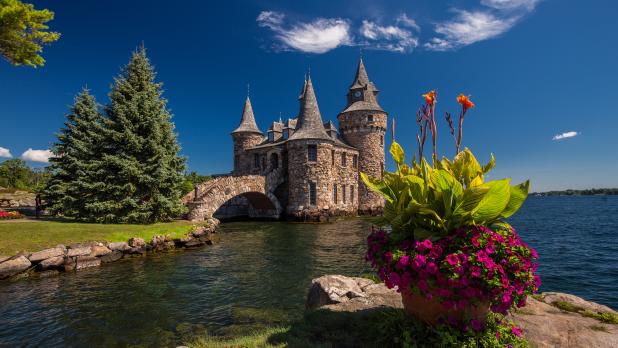 Head to Alexandria Bay to catch the Uncle Sam's Boat Tour shuttle to Heart Island and experience the magnificent Boldt Castle. Take a tour ($10 for ages 13 and up, $7 for ages 5-12, free for under 4) and learn the incredible love story behind the 120-room castle's construction in the early 1900s. 
1:30 pm: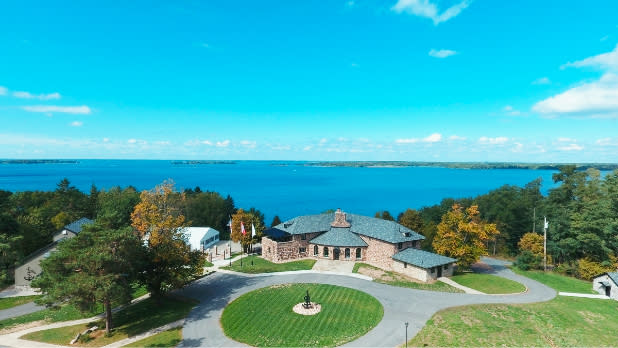 Drive back to Clayton for lunch. There are so many options for lunch, it's hard to recommend just one: Wood Boat Brewery is great for pizza, sandwiches, salads, and beer. Channelside is housed in a historic 19th-century building overlooking the St. Lawrence River. But for sheer splendor, try to have a late brunch at St. Lawrence Spirits (pictured), a 1938 stone chateau with majestic views of the river. This family-owned and -operated farm-based distillery produces small-batch craft spirits on site, including vodka, gin, moonshine, absinthe, whiskey, and bourbon. They also use fresh ingredients from the many farms in the area to make dishes with clever names like "Praise the Lard," which features bacon and sausage by local purveyors, plus cheese from cheddar specialist River Rat in Clayton.
2:30 pm: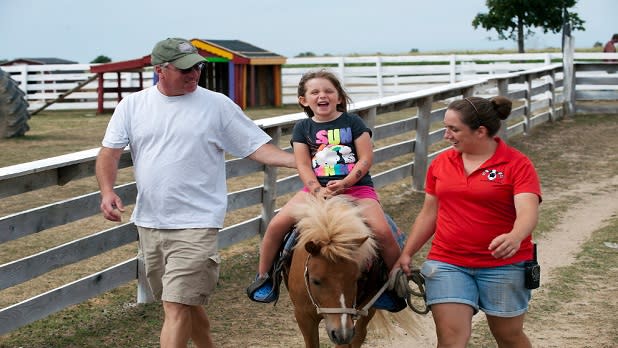 Before you head home or on to your next destination, get in one last round of fishing with a charter in the Thousand Islands. What could be better than angling for bass and salmon within view of castles and magnificent riverfront homes? Or give the kids one last thrill with a stop at Old McDonald's Farm (pictured) in Sackets Harbor to visit more than 200 friendly farm animals, take a pony ride, or play a round of miniature golf.
Don't forget to post photos of your New York adventures on Instagram and Twitter with #ILoveNY and #FindWhatYouLoveNY and tag us on Facebook!